Crazy - Alliance Crew part 2 (Full Spectrum Photography)
---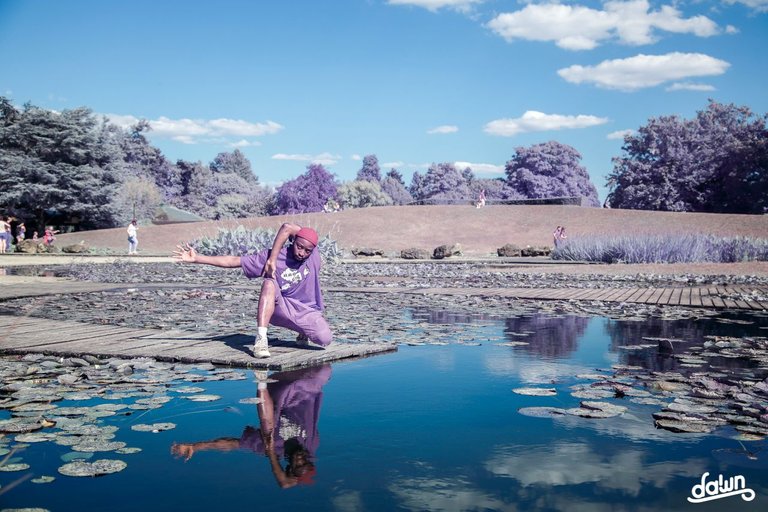 1/1250s 43mm f/4 160 ISO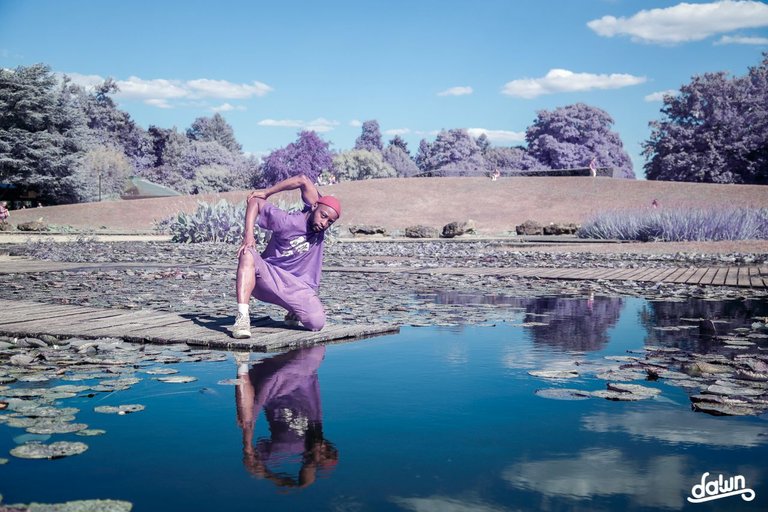 1/1250s 50mm f/4 160 ISO
---
Hello Hive world,
I would like to introduce to you today a collaboration which impressed me a lot. And, believe me, I met a lot of talented and top-notch dancers, of all styles and from all around the world.
Bonjour la Ruche,
J'aimerais vous présenter aujourd'hui une collaboration qui m'a beaucoup marqué. Et, croyez-moi, j'ai rencontré beaucoup de danseurs de talent et de haut niveau, de tous styles et de tous horizons.
Slate Hemedi, aka Crazy, is an electro dancer.
Founder of the Alliance Crew, whose characteristics are flexibility and creativity. and the Spear Tournament, Crazy learned electro in the streets and in the clubs during the 2000s. This frenetic dance is the dance of celebration, of freedom. Crazy dances heartbeats, everyday gestures, life. Today he's an essential figure in electro, a dance based on atypical movements inspired by voguing, locking, house or popping.
Slate Hemedi, aka Crazy, est un danseur électro.
Fondateur d'Alliance Crew, dont les caractéristiques sont la souplesse et la créativité. et du Spear Tournament, Crazy a appris l'électro dans la rue et dans les clubs des années 2000. Cette danse frénétique est la danse de la fête, de la liberté. Crazy danse les battements du cœur, les gestes du quotidien, la vie. Il est aujourd'hui une figure incontournable de l'électro, danse fondée sur des mouvements atypiques inspirés du voguing, du locking, de la house ou du popping.
Crazy won many battles, worked around the world for TV shows, videos and commercials:
Crazy a gagné de nombreuses battles, a travaillé autour du monde pour des émissions télévisées, des vidéos et des publicités :
Crazy's current goal is to improve the electro dance style with the aim of making it recognized, just like any other. He has been dancing in Blanca Li's company since June 2009 and has participated in projects Elektrokif (2009), Elektromathematrix Movie (2016), Elektrik (2017) & Le Bal de Paris (2020).
One of my deepest wishes is to collaborate with him again: his energy is contagious, his good mood contagious, his mindstate is exigent, hardworking and relaxed. May the future grant me this opportunity 🤞
L'objectif actuel de Crazy est d'améliorer le style de danse électro dans le but de le faire respecter, au même titre que n'importe quel autre. Il danse dans la compagnie de Blanca Li depuis juin 2009 et a participé aux projets Elektrokif (2009), Elektromathematrix Movie (2016), Elektrik (2017) & Le Bal de Paris (2020).
Un de mes souhaits les plus chers est de collaborer à nouveau avec lui : son énergie est communicative, sa bonne humeur contagieuse, son état d'esprit à la fois exigeant, travailleur et détendu. Puisse l'avenir m'accorder cette opportunité 🤞
Full spectrum shots created in real time, captured to the camera in single photographic frames.
No layers /no Photoshop / no editing exept minor adjustments and addition of my logo.
Prises de vues en spectre complet créée en temps réel, capturées par l'appareil photo lors d'uniques exposition photographiques.
Pas de calques / pas de Photoshop / pas d'édition sauf des ajustements mineurs et l'ajout de mon logo.
---
Specs :
Canon EOS 6D Full Spectrum body
Canon EF 24-105mm f/4L IS USM lens
Hoya 85B filter
July 2020
Equipement :
Appareil Canon EOS 6D Full Spectrum
Objectif Canon EF 24-105mm f/4L IS USM
Filtre Hoya 85B
Juillet 2020
---
---