One of the worst things that could have happened to me. 💔🖥️ / Good decisions I've made in my life 🙏 [Eng/Esp]

Hello Hive Community!
Welcome to a new post, I hadn't been here for a while giving you bad news, perhaps one of the hardest news I've ever received.
¡Hola, Comunidad de Hive!
Bienvenidos a un nuevo post, tenia tiempo que no pasaba por aquí dándoles una pésima noticia, quizás una de las noticias mas duras que he recibido.
I'll put them a little in context so they can see all the pain this situation is causing 💔. I have been in this community since I was "STEEMIT" and since I uploaded my first presentation post and met @skatehive who was called "STEEMSKATE" for those, I fell completely in love.
Los pondré un poco en contexto para que vean todo el dolor que esta causando esta situación💔. Estoy en esta comunidad desde que era "STEEMIT" y desde que subi mi primer post de presentación y conocí @skatehive que para aquellos se llamaba "STEEMSKATE" quede enamorado completamente.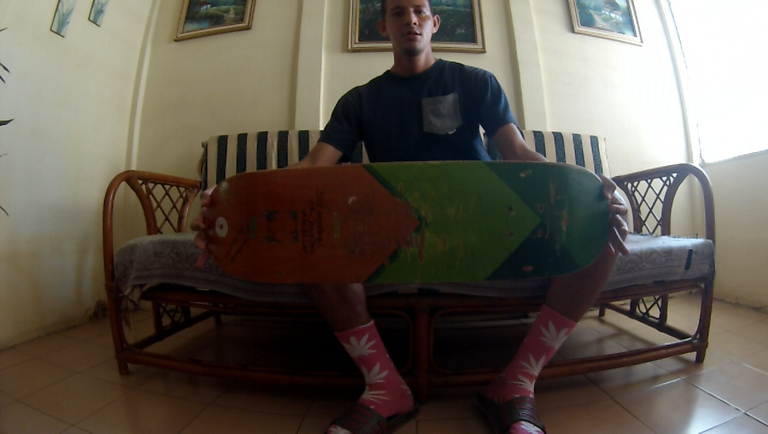 I am very motivated to learn things that I never thought I was capable of doing because I did not have them in mind, such as how to edit video from scratch, learn to record videos, have a notion of where to place the camera and that the videos are to your liking, I appreciate it and I remember that I got to make great editions.
Me motivo demasiado a aprender cosas que nunca creí capaz de hacer porque no las tenia en mente, como por ejemplo a editar video desde 0, aprender a grabar videos, tener una noción de donde colocar la cámara y que los videos sean de su agrado, le agarre aprecio y recuerdo que llegue hacer ediciones estupendas.
Steemit really helped me a lot, since at that time I was having many problems at home and I was able to help with the most important thing, which is food, for those who do not know I live in Venezuela and the situation is not as good as we can say. Some time later HIVE appeared, most of the users moved to this platform and everything continued to prosper.
De verdad que Steemit me ayudo mucho, ya que en ese tiempo estaba con muchos problemas en casa y pude ayudar con lo mas importante que es la comida, para los que no saben vivo en Venezuela y la situación no esta tan buena que digamos. Tiempo después apareció HIVE, la mayoría de los usuarios nos mudamos a esta plataforma y todo seguía prosperando.
Since I've been in the community, it's been my purpose to get a high-end phone and a decent computer that will allow me to take my editing and my videos to another level, which is what I've always wanted.
Desde que estoy en la comunidad, he tenido de propósito lograr conseguir un Teléfono de alta gama y una computadora decente que me permita llevar mis ediciones y mis videos a otro nivel, que es lo que siempre he querido.
Perhaps I have had the opportunities, but I have chosen to do other things with that money, thank God the times that HIVE has managed to pump and grab a good price I have managed to sell, but I saw all of this as a treasure with which I could carry food home. I have always lived with my grandparents, and my mother and the elderly, what the government gives them is practically nothing.
Quizás si he tenido las oportunidades, pero he optado por hacer otras cosas con ese dinero, gracias a dios las veces que HIVE ha logrado bombear y agarrar un buen precio he logrado vender, pero todo eso lo vi como un tesoro con el que podía llevar comida a casa. Siempre he vivido con mis abuelos, y mi mama y a las personas mayores lo que les da el gobierno es prácticamente nada.
That is why I was sure that I had some money saved, in case someone in the family got sick we had to respond immediately, that is why I always had to make those two decisions, or buy a laptop and a telephone or the one that I already mentioned before.
Por eso estaba seguro de que tenia algo de dinero guardado, por si alguien de la familia se enfermaba teníamos como responder de inmediato, por eso siempre tuve que tomar esas dos decisiones, o comprar una lapto y un teléfono o la que ya les comente anteriormente.
One of those was the cancer that my father suffered in the throat and the @skatehive community helped me make a post to raise money and help my father and thank God he was able to overcome that long fight. But that was not the only struggle, my grandmother months later was diagnosed with breast cancer.
Una de esas fue el cáncer que sufrió mi papa en la garganta y la comunidad de @skatehive me ayudo hacer post para recaudar dinero y ayudar a mi padre y gracias a dios pudo superar esa larga lucha. Pero esa no fue la única lucha, mi abuela meses después fue diagnosticada con cáncer en el seno.
My grandmother and I on one of my birthdays./Mi abuela y yo en uno de mis cumpleaños.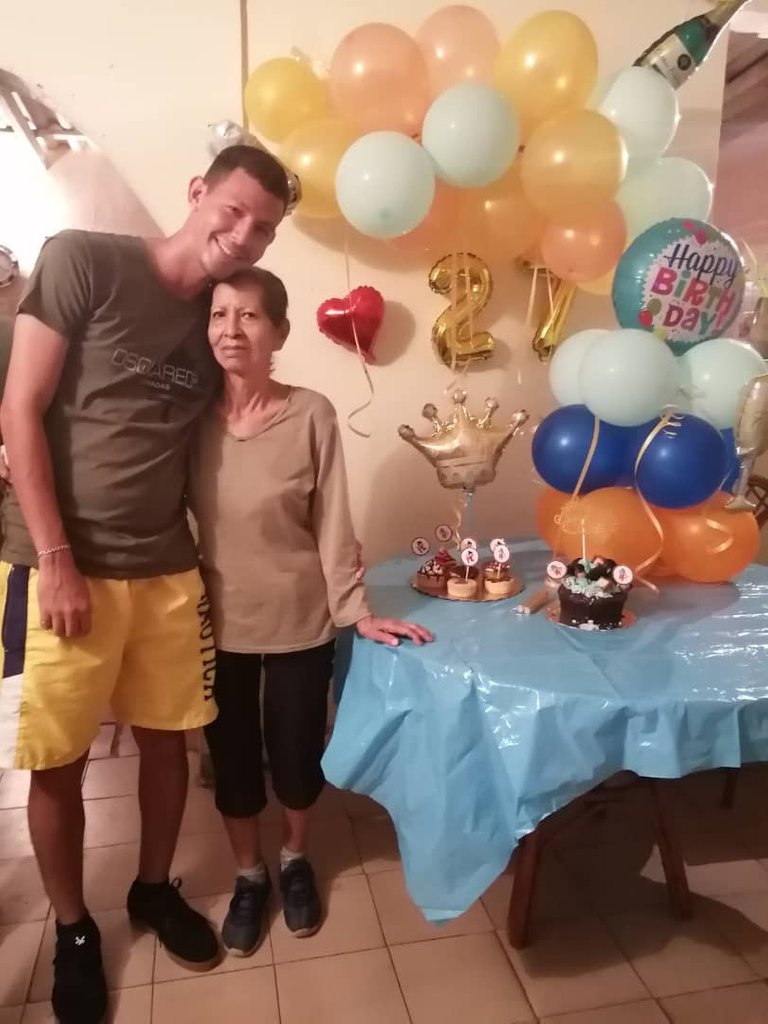 At that moment, the world was collapsing on me, but I decided to go ahead and thank God I had been able to change a good amount of HIVE and I was able to afford those expenses, I remember that I did not dare to share any of this, because my father came from overcome cancer.
En ese momento estaba que se me caía el mundo encima, pero decidí seguir adelante y gracias a dios había podido cambiar una buena cantidad des HIVE y pude costear esos gastos, recuerdo que no me atreví a compartir nada de esto, porque mi padre venia de superar el cáncer.
Everything was going well and suddenly my grandfather got sick, he had diabetes and heart problems and he got very bad, he spent several days in the clinic dying, I remember that it was one of the most difficult times the family has been able to go through and thanks to tomar A decision to keep the Hive was able to pay for most of the things my grandfather needed, although he couldn't get over it and passed away. Despite the situation we are experiencing, we were able to pay for everything and we did not have to ask for money.
Todo iba bien y de pronto mi abuelo se enfermo, el tenia diabetes y tenia problemas del corazón y se puso muy mal, estuvo varios días en clínica agonizando recuerdo que fue uno de los momentos mas difícil que ha podido pasar la familia y gracias a tomar una decisión de guardar los Hive pude pagar la mayoría de las cosas que mi abuelo necesitara, aunque no pudo superarlo y falleció. A pesar de la situación que vivimos pudimos pagar todo y no tuvimos que pedir dinero.
One of my favorite photos with my grandfather/Una de mis fotos favoritas con mi abuelo.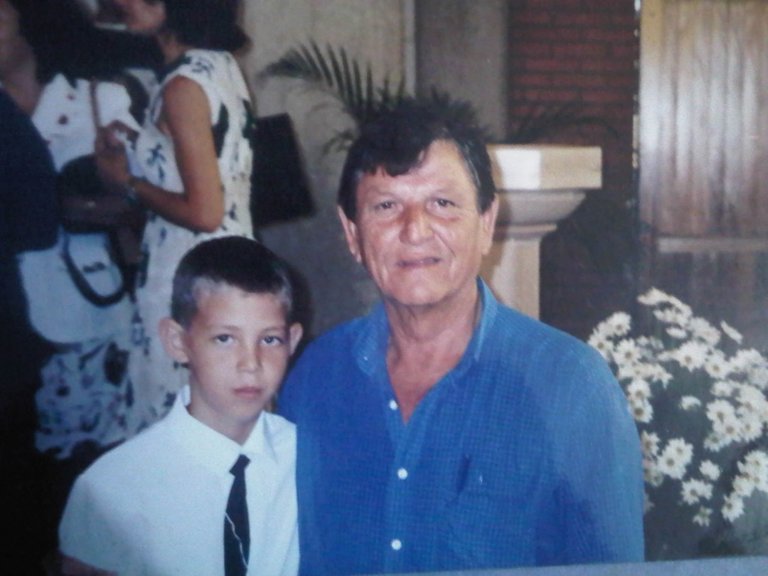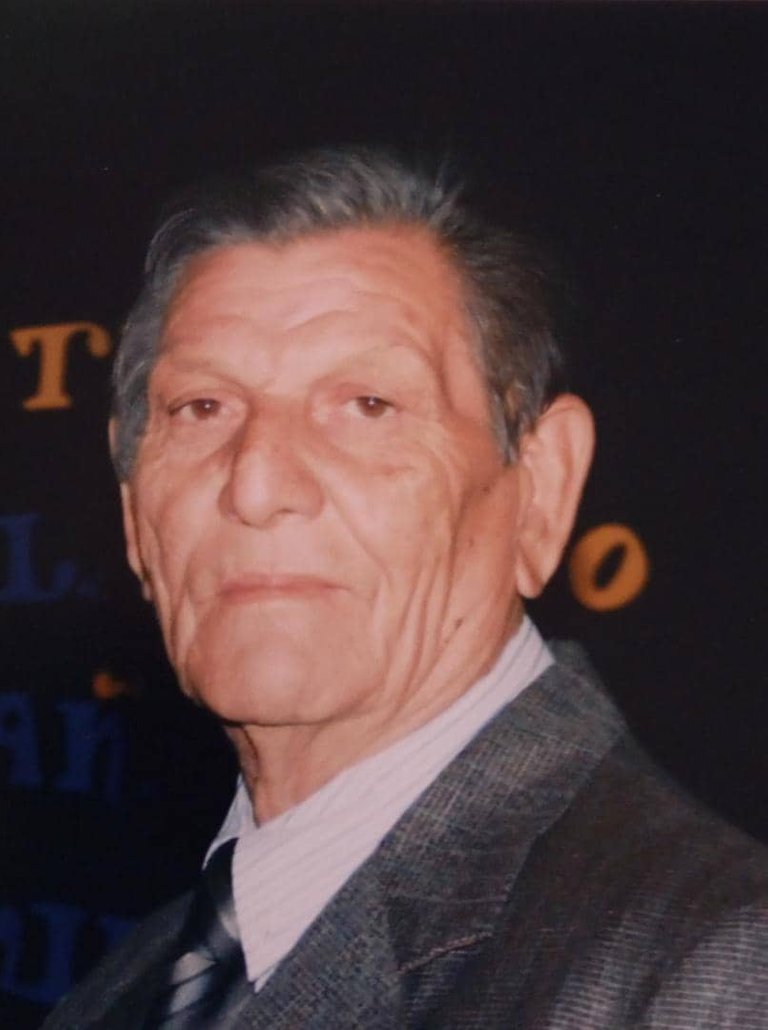 All things make me go back and wonder, was I decided to buy a new laptop and video phone? or have it saved and I do not regret it, there is nothing better than helping your family in difficult times, I imagine that it would be the past if that decision were made, I really do not know how we would be resolved in situations as difficult as those that happen.
Todas cosas me hacen volver atrás y preguntarme, ¿Fuera decidido comprar una lapto y teléfono nuevo para videos? o tenerlo guardado y no me arrepiento, no hay nada mejor que ayudar a tu familia en tiempos difíciles, me imagino que fuera pasado si fuera tomado esa decisión de verdad no se como fuéramos resuelto en situaciones tan difíciles como las que pase.
Returning to the starting point, apart from all the love that this community has gained and all the desire to upload content non-stop for several years, it leads you to only one thing "A computer" and "a phone" to be able to do all this reality.
Volviendo al punto de partida, a parte de todo el amor que le agarre a esta comunidad y todas las ganas de subir contenido sin parar por varios años te lleva a una sola cosa "Una computadora" y "un teléfono" para poder hacer todo esto realidad.
90% of my videos to date have been recorded with my J2 Prime Phone, which is the one I've always had, other times I take advantage when my friends lend me their high-end phones.
El 90% de mis videos hasta el día de hoy han sido grabados con mi Teléfono J2 prime que es el que he tenido siempre, otras veces aprovecho cuando mis amigos me prestan sus teléfonos que son de alta gama.
Faithful phone that accompanies me from day 1😂
/ Teléfono fiel que me acompaña desde el dia 1.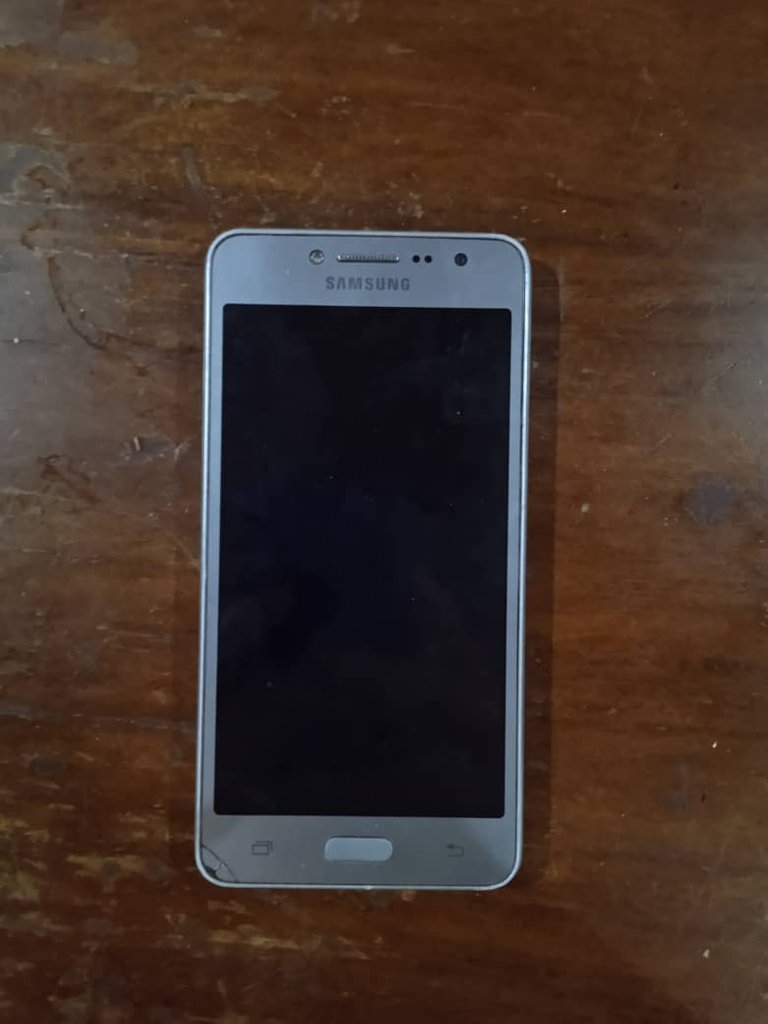 At some point I was recording with a gopro camera and it really was an incredible experience, but in one of the sessions one of the colleagues hit it and until that day came.
En algún momento estuve grabando con una cámara Gopro y de verdad fue una experiencia increíble, pero en una de las sesiones uno de los colegas la golpeo y hasta ese día llego.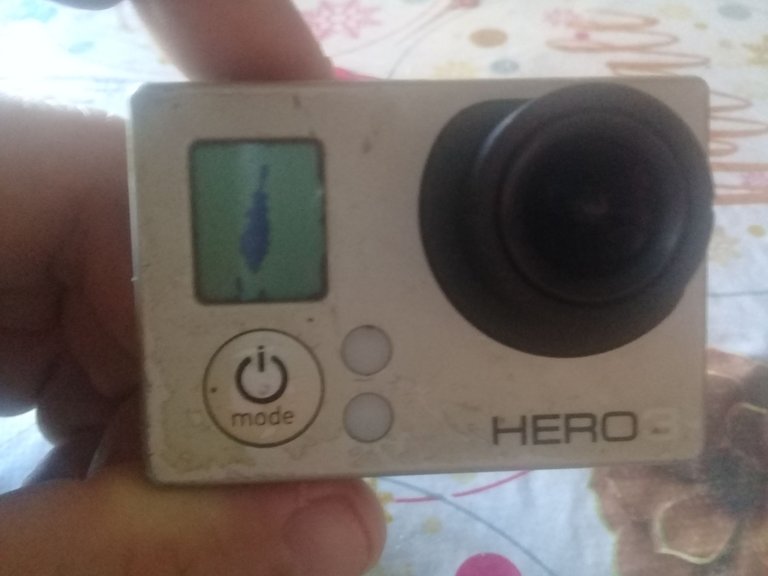 And now we are going with one of the worst things that has happened to me, we know that all electronic devices have a life, but we do not know when they are going to be damaged and at this moment the last thing I wanted was for my laptop to burn, which is the heart to create the majority of everything I do.
Y ahora vamos con una de las peores cosas que me han pasado, sabemos que todo artefacto electrónico tiene una vida, pero no sabemos cuando se van a dañar y en este momento lo que menos quería era que se quemara mi lapto, que es el corazón para crear la mayoría de todo lo que hago.
As I told you before, I live in Venezuela and many times the power goes out for hours, sometimes even for a day and I have witnessed how other people burn their electronic devices and it is something very sad and this time it was my turn , the power went out at dawn for a few hours and I was very sleepy. I am always used to disconnect everything for the reason that something can burn.
Como les comente anteriormente vivo en Venezuela y muchas veces se va la luz por horas, a veces hasta por un día y he sido testigo de como a otras personas se les queman los artefactos electrónicos y es algo muy triste y esta vez me toco a mi, la luz se fue en la madrugada por algunas horas y yo estaba muy dormido. Siempre estoy acostumbrado a desconectar todo por la razón de que algo se puede quemar.
I couldn't disconnect it and I think the light came very strong and burned my laptop, when I tried to turn it on, it was hot and it did absolutely nothing, I got cold and started sweating, because I didn't imagine that this could happen to me in such a difficult situation.
No pude desconectarla y creo que la luz llego muy fuerte y quemo mi lapto, cuando intente préndenla, estaba caliente y no hacia absolutamente nada, me quede frio y empece a sudar, por que no imaginaba que esto me podía pasar en una situación tan difícil.
I called my brother-in-law who knows about these things, and we tried a thousand ways, we tried a new charger, we tried connecting a monitor to see if it was the screen, he uncovered it to see what it could be but he couldn't find anything, he just told me that the best light came very strong and burned the equipment.
Llame a mi cuñado que sabe de estas cosas, y probamos de mil maneras, probamos con un cargador nuevo, probamos conectando un monitor para ver si fue la pantalla, el la destapo para ver que podía ser pero no encontró nada solo me dijo que a lo mejor la luz llego muy fuerte y quemo el equipo.
I felt that the world stopped for a moment and I asked myself thousands of questions. What am I going to do? How will I buy a new one? How will I publish? many negative things crossed my mind.
Sentí que el mundo se paro por un momento y me hice miles de preguntas ¿Que voy hacer? ¿Como comprare una nueva? ¿Como publicare? muchas cosas negativas me pasaron por la mente.
Here I took this photo when we were trying to recover the laptop in all possible ways./Aquí tome esta foto cuando estábamos intentar recuperar la lapto de todas las formas posibles.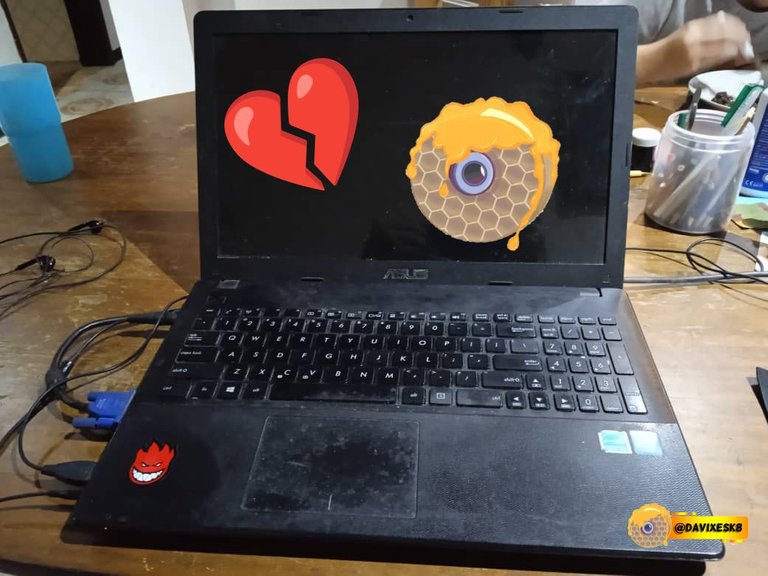 I didn't know what to think, I had a couple of videos already prepared for the following days and I uploaded them from my brother-in-law's minilapto.
No sabia que pensar, tenia par de videos ya preparados para los siguientes días y los subí desde la minilapto de mi cuñado.
I don't have much collected but I know that perhaps this happened to be able to obtain something of better quality that was what I wanted for years, these are difficult times but the last thing I would do is let my guard down. And it's not all bad news, I decided to do this post today, because today a friend gave me a monitor.
No tengo mucho reunido pero se que quizás esto paso para poder obtener algo de mejor calidad que era lo que quería desde hace años, son tiempos difíciles pero lo ultimo que haría es bajar la guardia. Y no todo son noticias malas, decidí hacer este post hoy, porque hoy un amigo me obsequio un monitor.
I was surprised, it's a big monitor and it's practically new, a friend who has appeared several times in my videos called "JHONNY" gave it to me.
Me quede sorprendido, es un monitor grande y esta prácticamente nuevo, me lo obsequio un amigo que ha aparecido varias veces en mis videos se llama "JHONNY".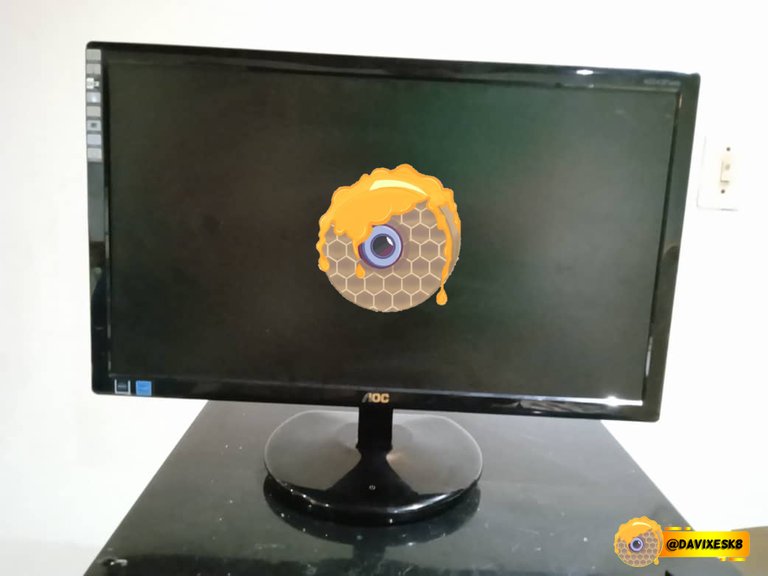 This raised my spirits and I took motivation to make this publication and know a part of my story. I hope to be able to gather soon for a used C.P.U but that is better than the laptop I had.
It would be very helpful if you voted and shared this post, and any amount of Hive you want to give me will be of great help friends.
Esto me subió los ánimos y tome motivación para hacer esta publicación y conozcan una parte de mi historia. Espero poder reunir pronto para un C.P.U usado pero que sea mejor que la lapto que tenia.
Seria de mucha ayuda si votaran y compartieran este post, y cualquier cantidad de Hive que quieran regalarme sera de gran ayuda amigos.
Thanks for reading, lots of peace and love and SKATE FOR LIFE.
Gracias por leerme, mucha paz y amor y SKATE FOR LIFE.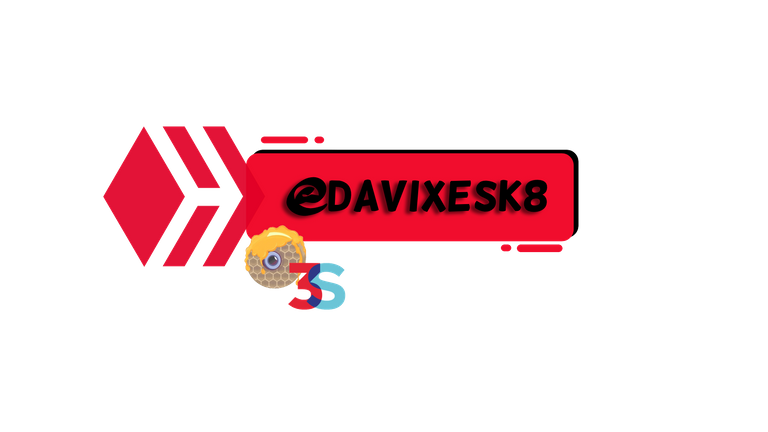 ---
---