Editorial portrait photography // Wonderful results with a great work team📸 by: @davidsuarezms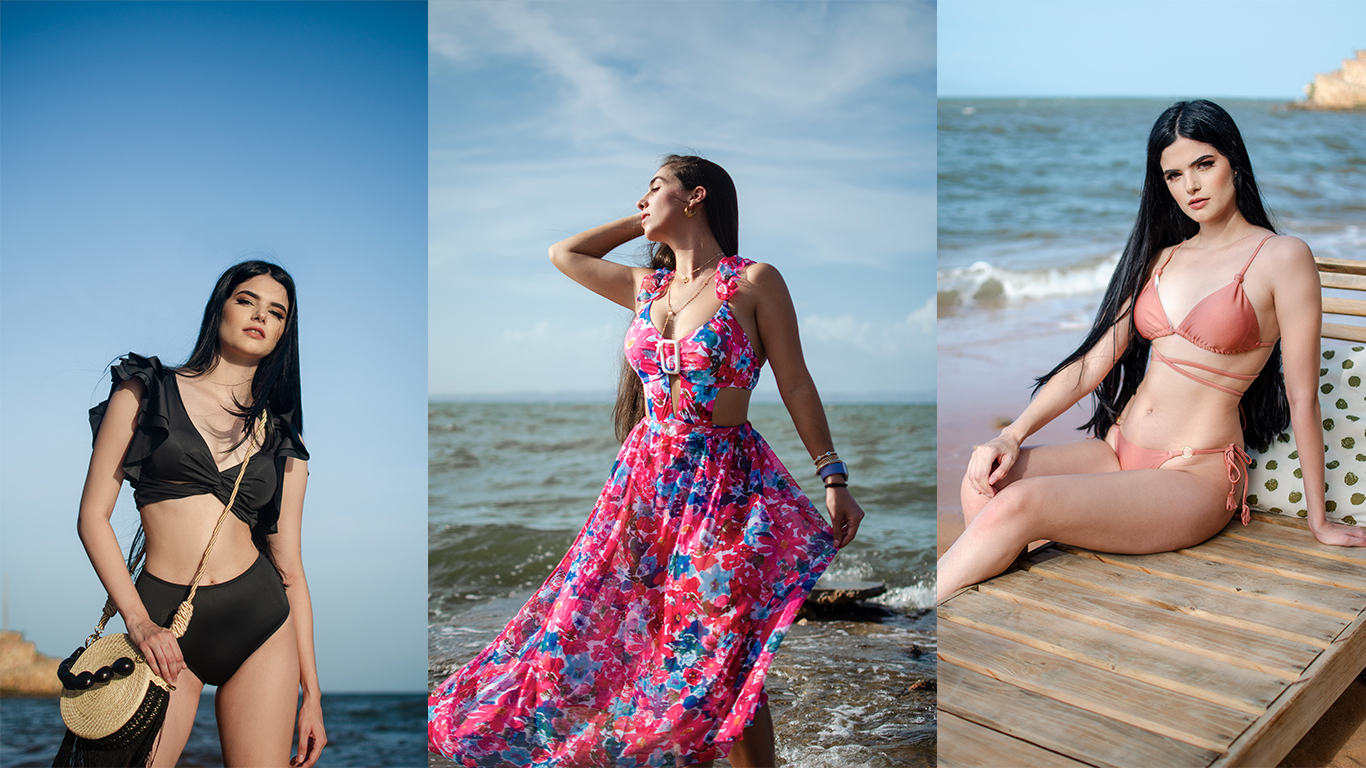 Hola amigos || Hello friends ❤️
Good morning friends, how are you all today? I'm great, I hope you are the same, safe and sound, and happy, motivated by the art here in the Hive community, today I have been very encouraged to bring you this last series of photos I took with this swimsuit brand Pinkho, which is a brand of a close friend of mine, we had the great honor and possibility to work with one of the best current models of the city, who recently won a state contest, and that I consider that really has a lot of future and talent, great opportunities in the world of editorial modeling, editorial fashion, today I proudly show you the end of the results that we achieved with so much effort, in a small beach house that we were able to borrow, where there was no shortage of laughter, friendship, difficulties in terms of the strong sun and time of 1pm, in the afternoon, more or less or 2pm, the sun is strong, but despite everything, looking for a creative way to achieve the objectives, We had to organize the whole place, move things around, move things down to the beach, encourage us to look for ways to make each photo had a unique style, to my editorial taste, and at the same time was commercial, let's see these last pictures that I leave here, I hope you like them📸:
Buenas buenas amigos, que tal están todos el día de hoy? Yo estoy genial , espero ustedes igual, sanos y salvos, y alegres, motivados por el arte acá en la comunidad de Hive, hoy me eh animado mucho para traerles esta ultima serie de fotos que tome con esta marca de trajes de baño Pinkho, que es una marca de una amiga cercana, que tuvimos el gran honor y posibilidad de trabajar con una de las mejores modelos actuales de la ciudad, que recientemente gano un concurso del estado, y que considero que realmente tiene mucho futuro y talento, grandes oportunidades en el mundo del modelaje editorial, la moda editorial, hoy les muestro con orgullo el final de los resultados que con tanto esfuerzo logramos, en una pequeña casa de playa que pudimos conseguir prestada, en donde no faltaron las risas, la amistad, las dificultades en cuanto al fuerte sol y hora de las 1pm, de la tarde, mas o menos o 2pm, que el sol es fuerte, pero a pesar de todo, buscando una forma creativa de lograr los objetivos, cumplimos con lo cometido, tuvimos que organizar, todo el lugar, mover cosas, bajar cosas a la playa, animarnos a buscar las maneras de que cada foto tuviese un estilo unico, a mi gusto editorial, y que a la vez fuese comercial, veamos estas ultimas fotografías que les dejo por aca, espero sean de su agrado ❤️: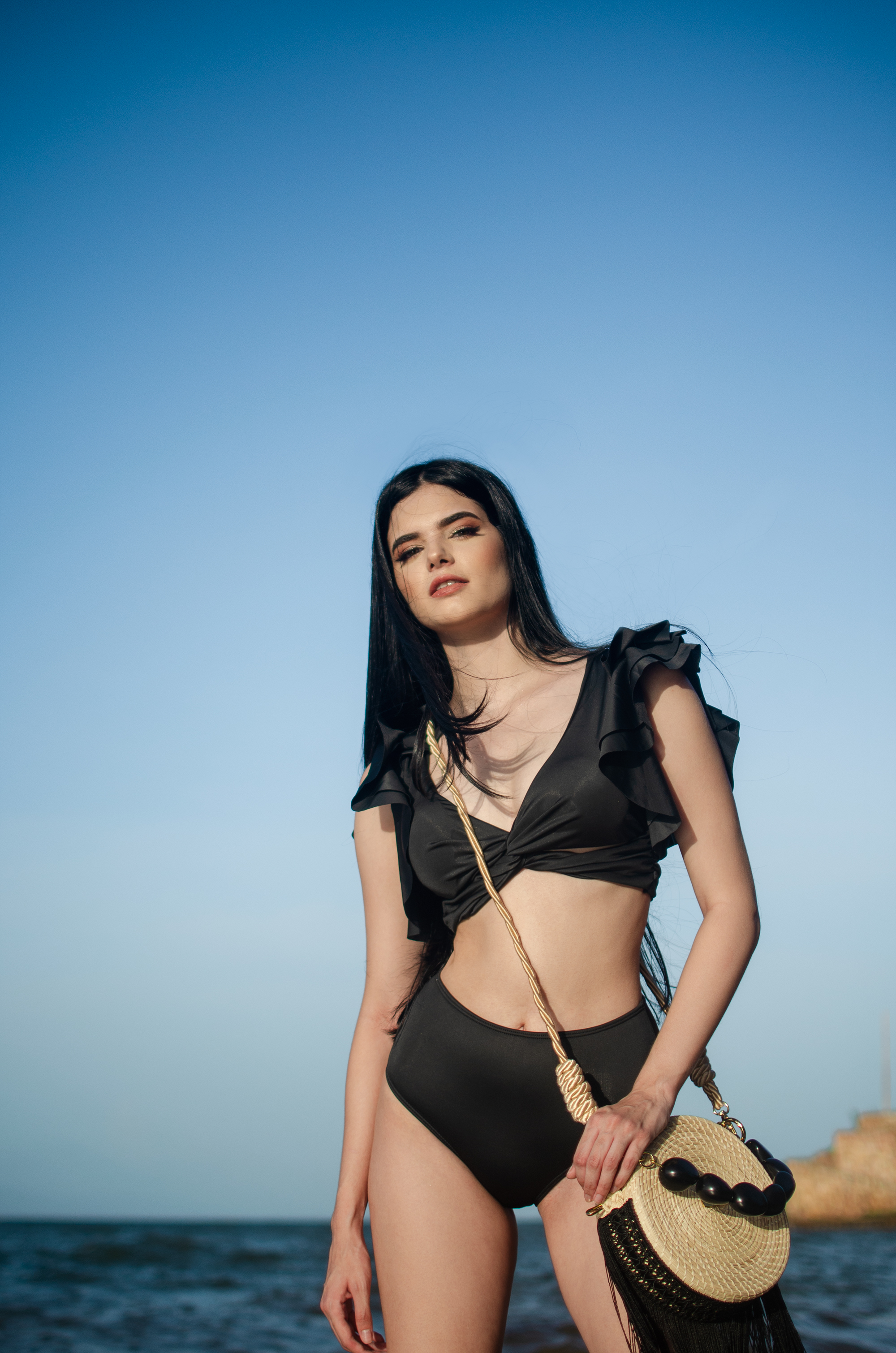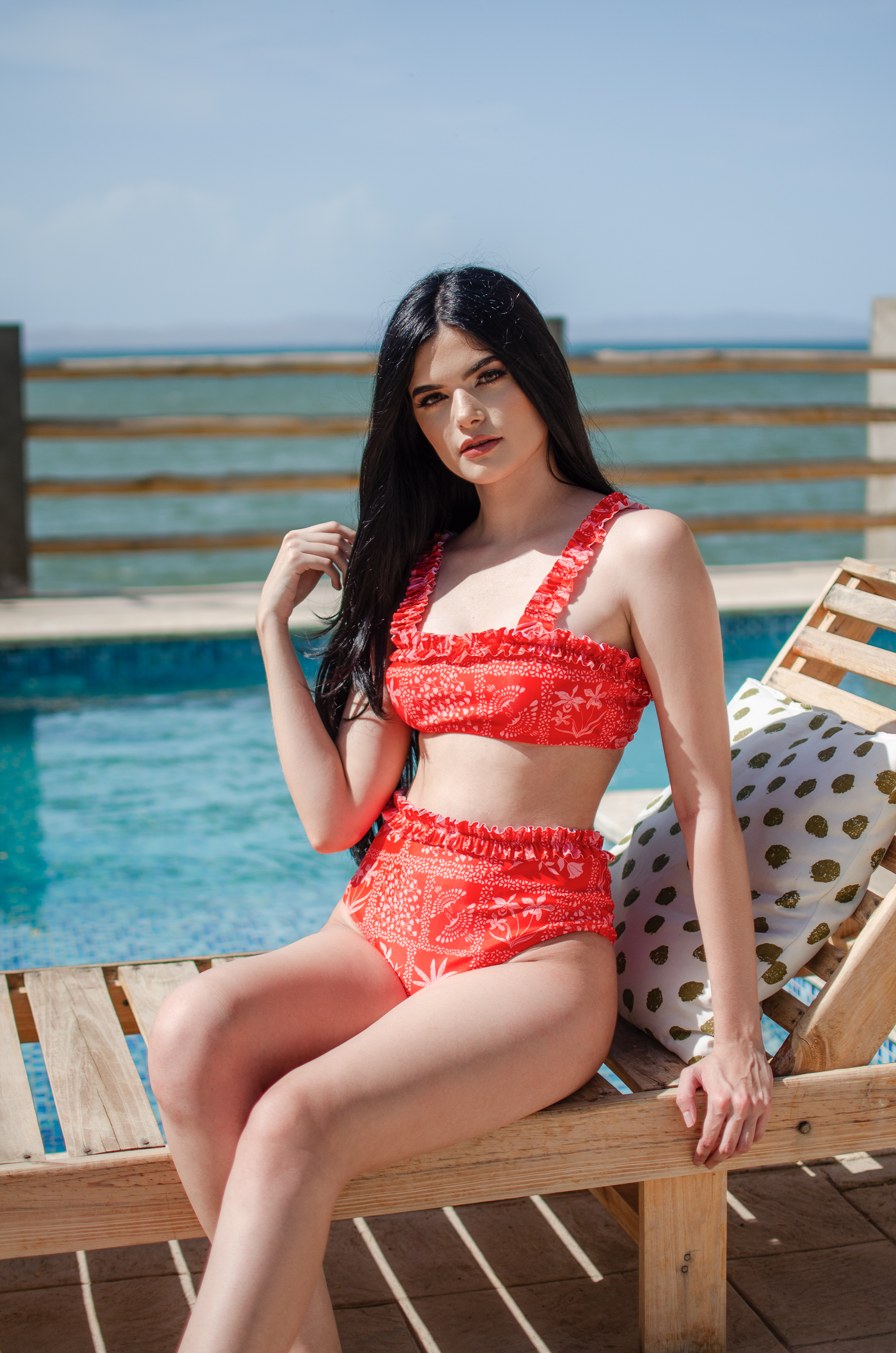 This has become one of my favorite jobs because of the great talent of the model, I think it's a pity I couldn't get more out of it or do something more crazy in my editorial style, but it was a great opportunity to sharpen my eye and my skills with photography, in extreme hours, with lots of light and heat, it was a great challenge, besides the uncontrollable sea, and a lot of breeze, which could not leave still the models hair, all this at the end is a phenomenal learning to improve the work in the future, it does not mean that they were bad, on the contrary, I am happy to get such good results in those complicated conditions, I had the opportunity to use a 35mm to 1. 8 Nikkor and my camera that always accompanies me, my Nikon D5100 as well, this lens really gives you a very large color range, a very good quality of sharpness and for some reason also greater dynamic range, or so I perceive it, when editing, a lens that never fails.
Este se ha convertido en uno de mis trabajos favoritos por el gran talento de la modelo, si considero que es una lastima no haber podido sacar mas provecho o hacer algo mas alocado a mi estilo editorial, pero fue una gran oportunidad para afinar mi ojo y mis habilidades con la fotografía, en horas extremas, con mucha luz y mucho calor, fue un gran reto, además el mar incontrolable, y mucha brisa, que no lograba dejar quieto el cabello de las modelos, todo esto al final queda como un aprendizaje fenomenal para mejorar el trabajo a futuro, no quiere decir que quedaron mal, al contrario, me siento feliz de obtener tan buenos resultados en esas condiciones complicadas, tuve la oportunidad de usar un 35mm a 1.8 Nikkor y mi cámara que siempre me acompaña, mi D5100 de Nikon igualmente, este objetivo realmente te da un rango de color muy grande, una calidad de nitidez muy buena y por alguna razón también mayor rango dinámico, o así yo lo percibo, a la hora de editar, un lente que nunca falla.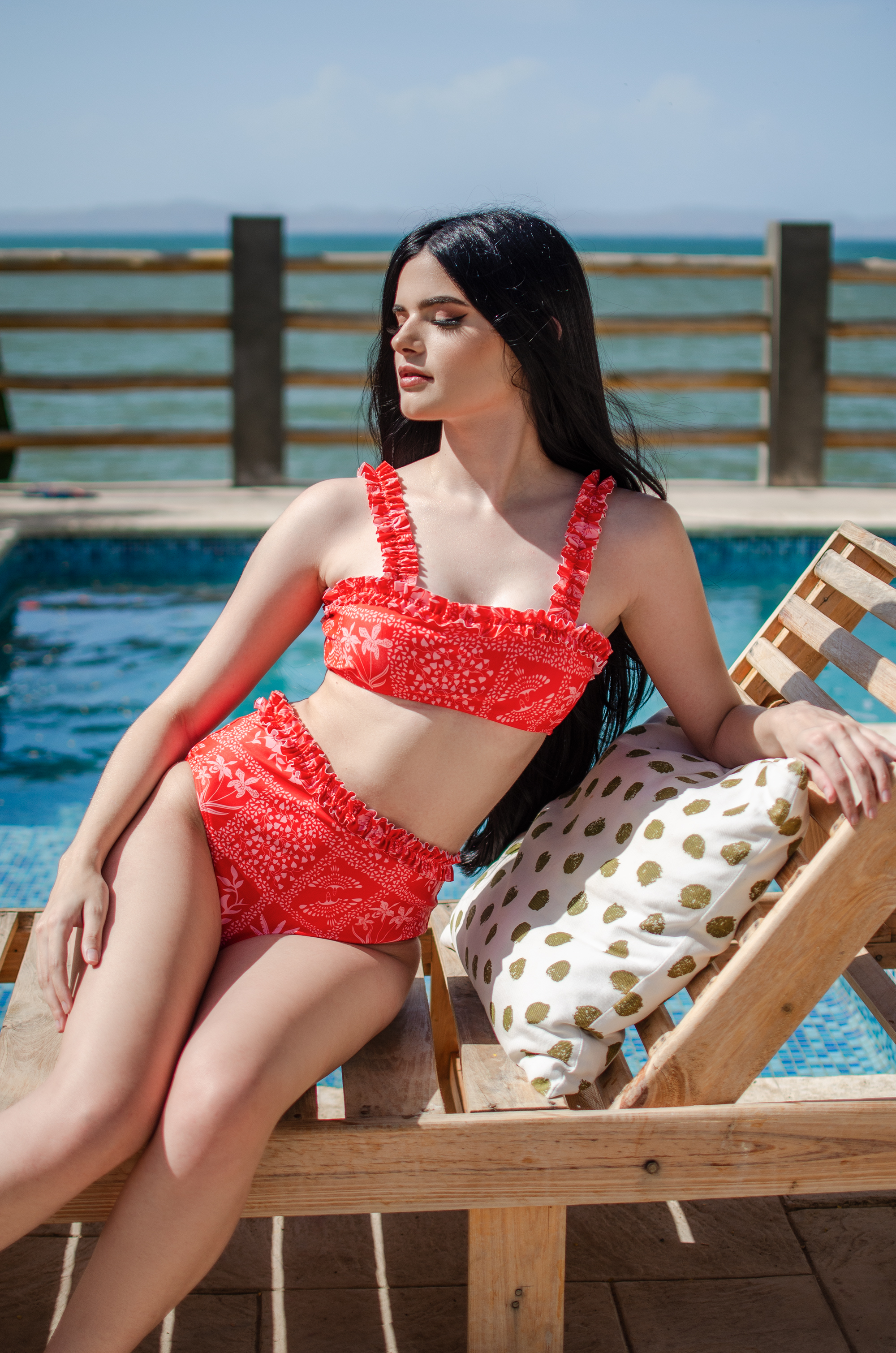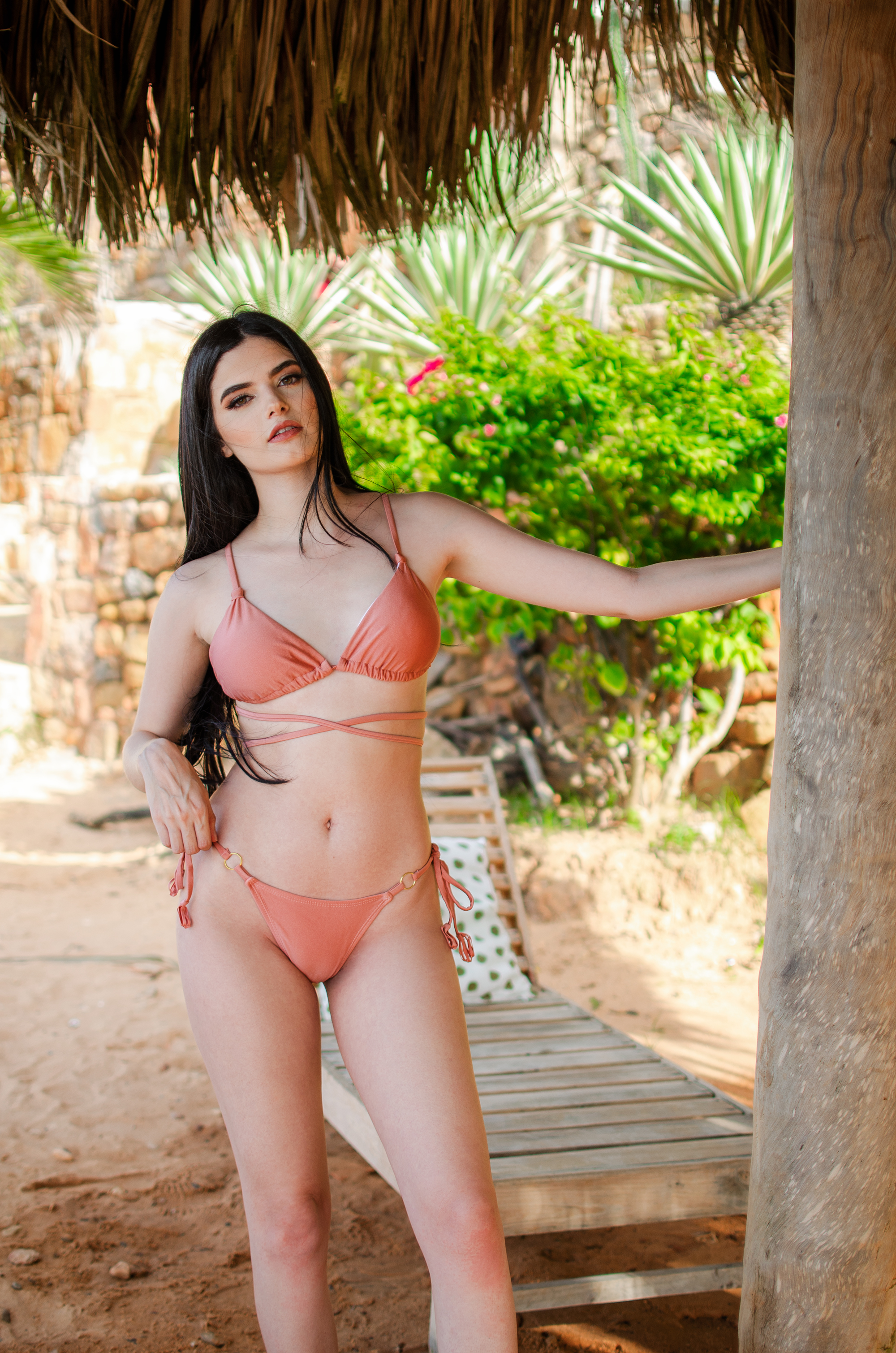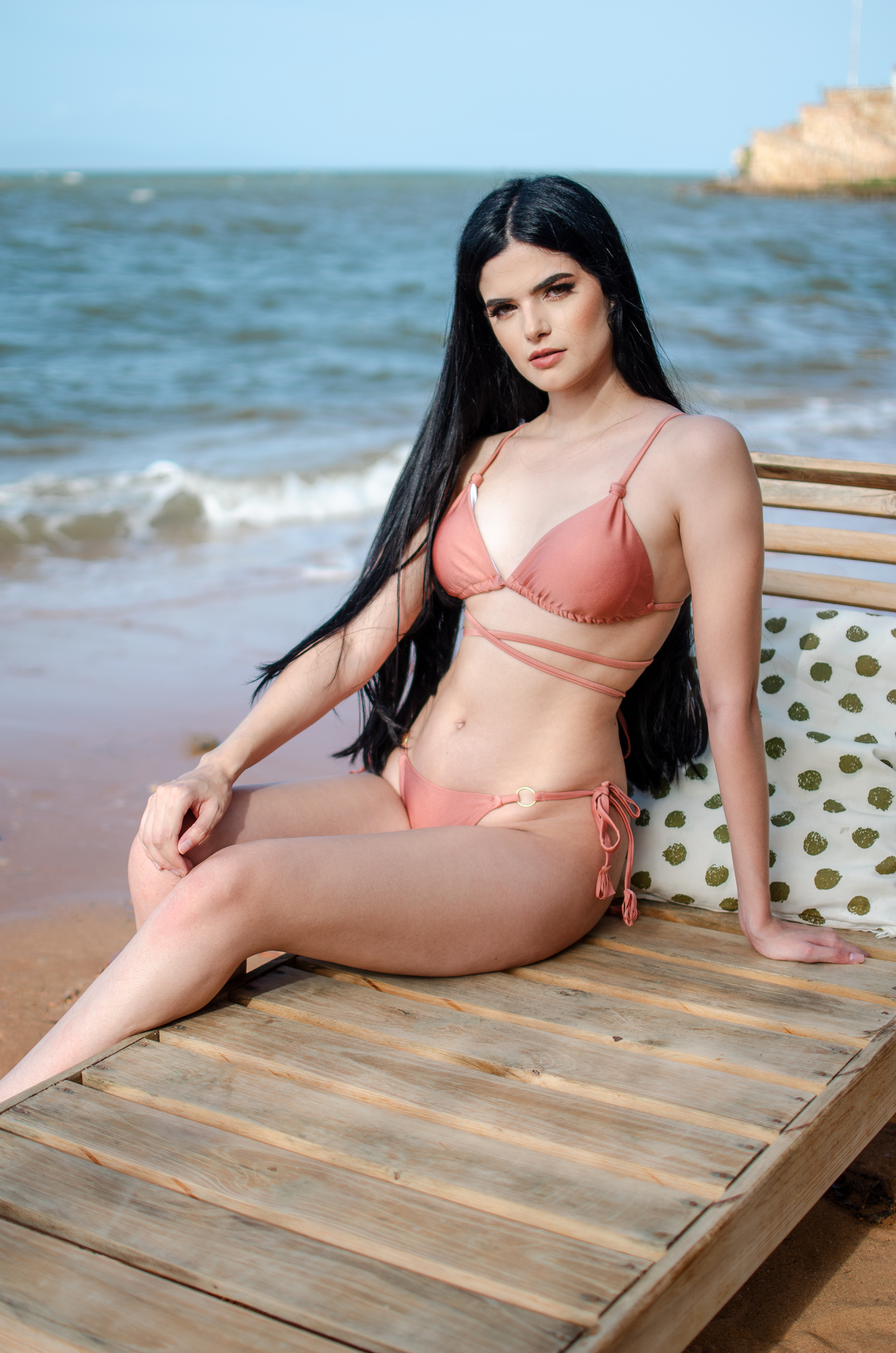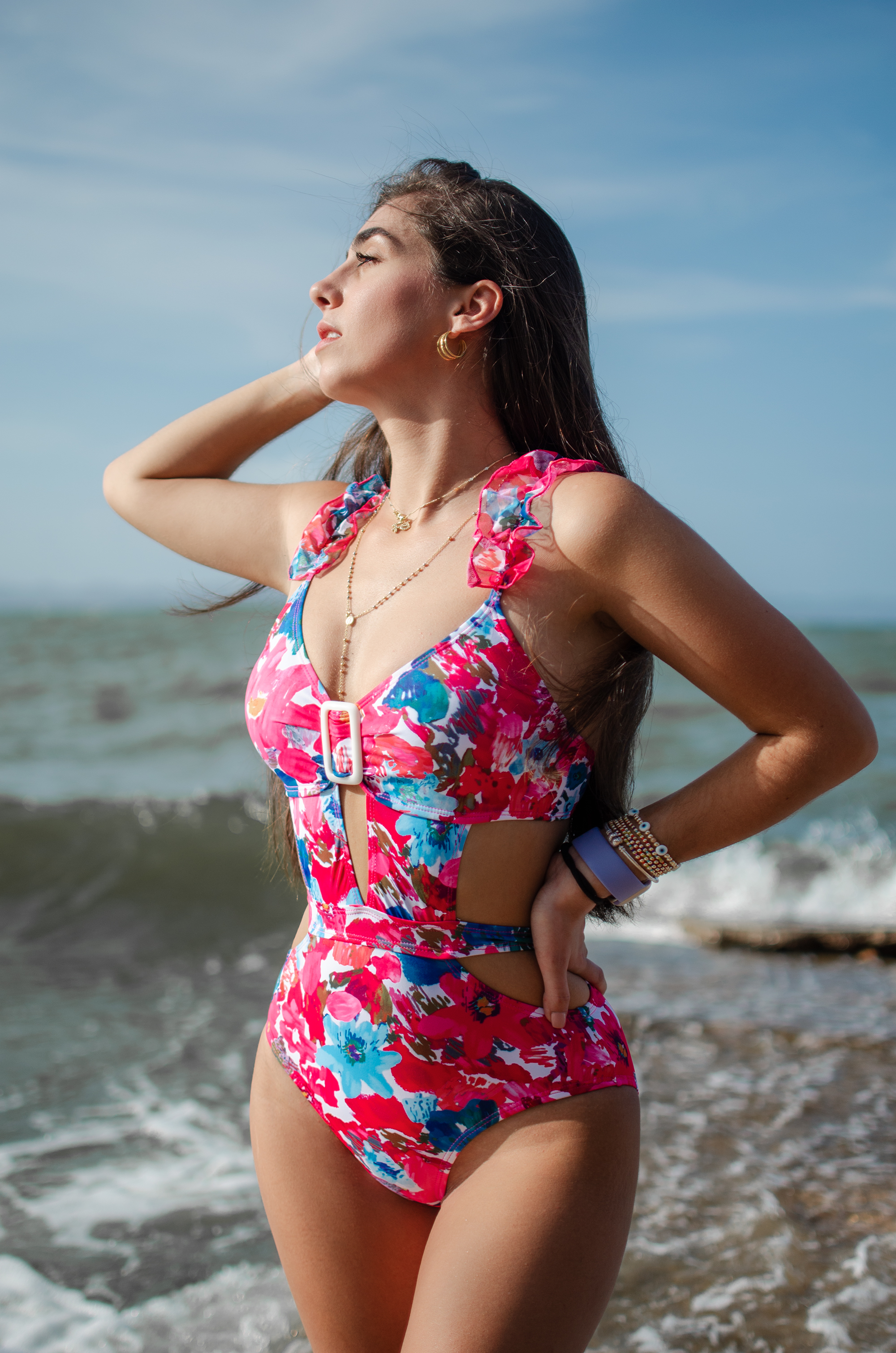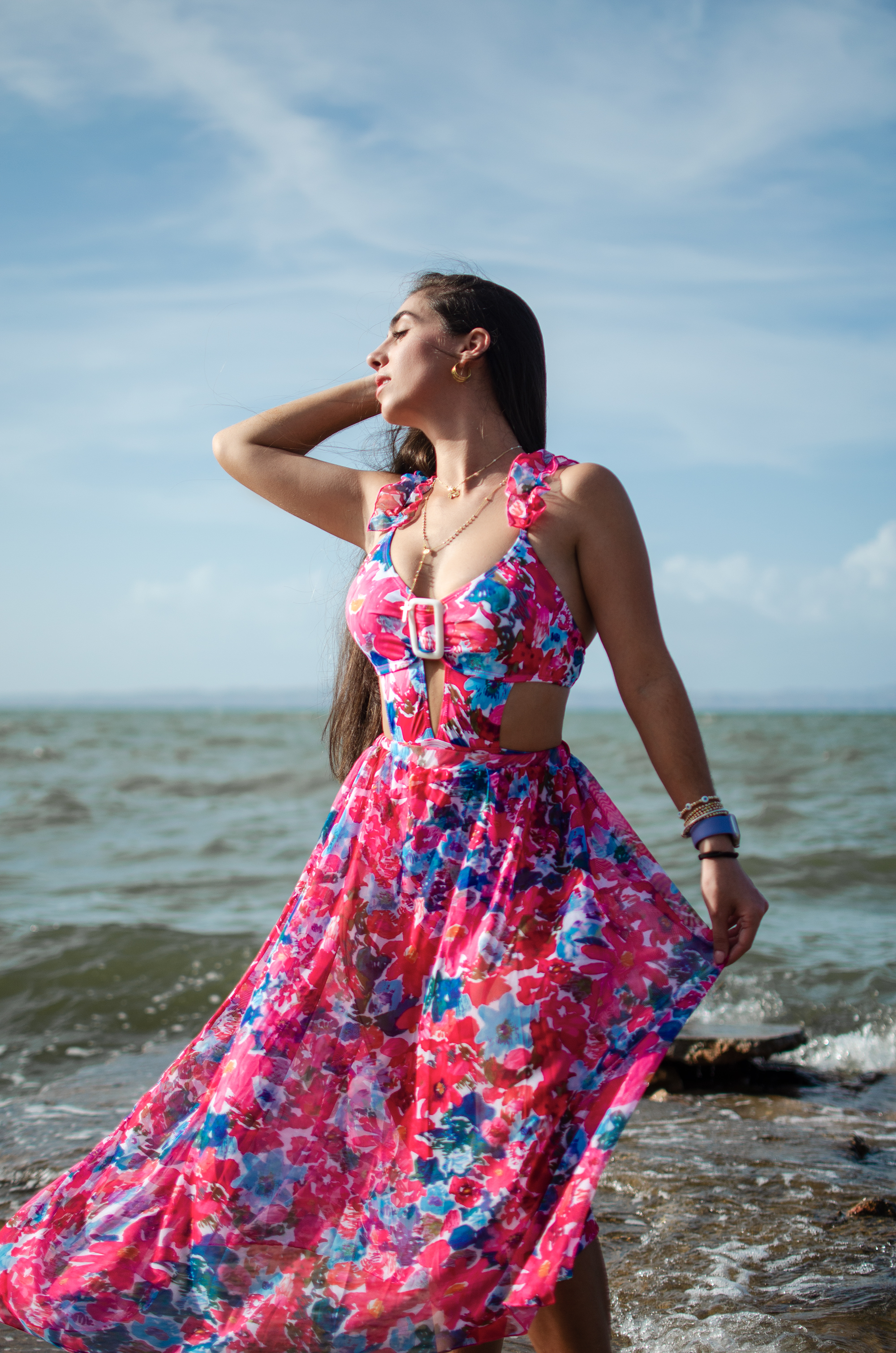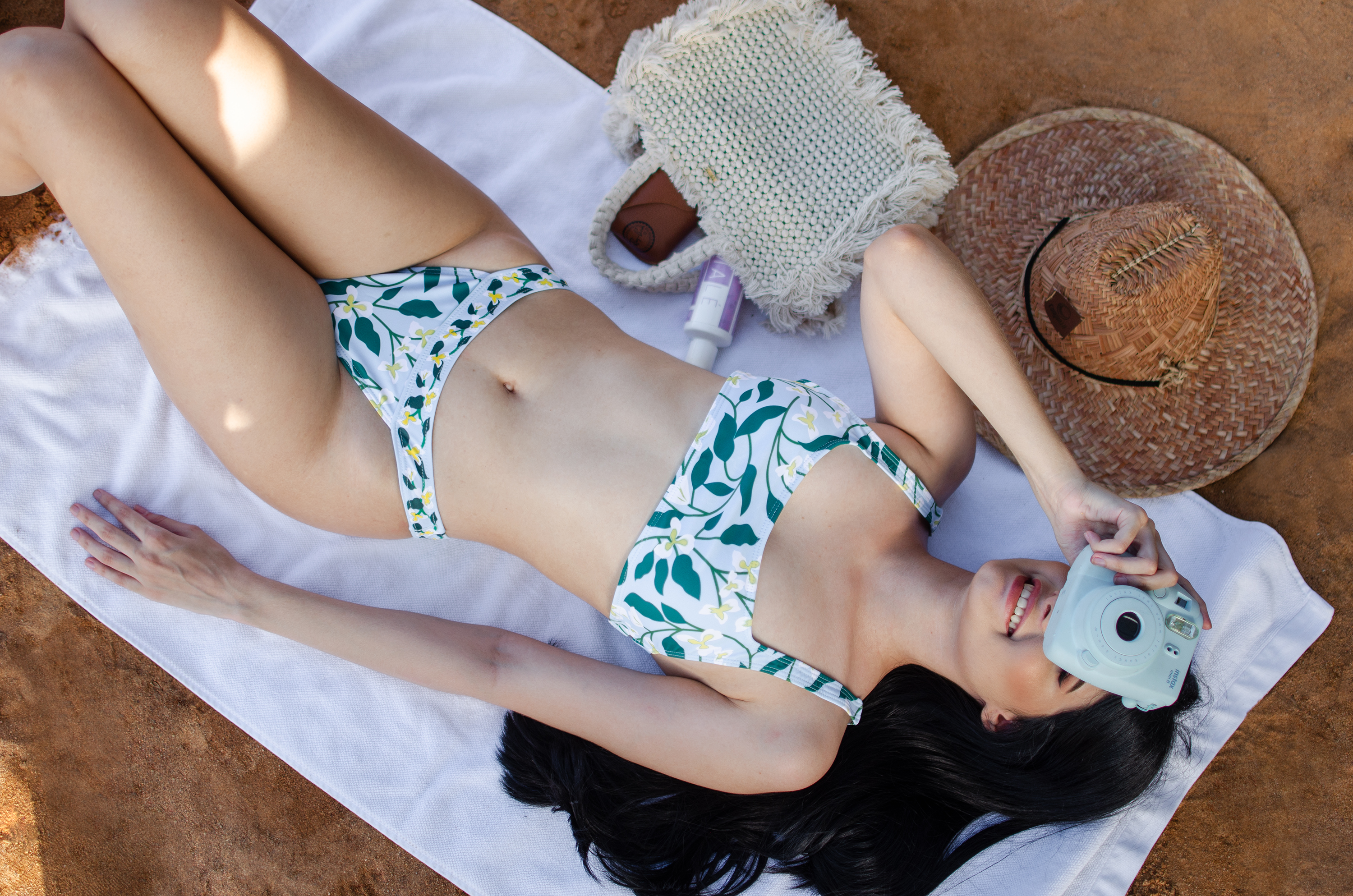 I hope you liked my photos very much friends, it is always wonderful to assemble a good team and go out to take pictures, it is the best, I hope someday to reach my goals as an artist, but it will not be built alone, we must move, I must move, so I appreciate these works and results that help me grow more as a professional, it makes me happy to see how I advance, although little by little, but it is the best, if you got here reading, I thank you very much, I hope you have enjoyed my photos and liked a lot, I strive every day to be better than my past version, I will bring you more content, see you soon friends of Hive.
Espero mis fotos les hayan gustado mucho amigos, siempre es maravilloso armarse un buen equipo y salir a tomar fotografías, es lo mejor, espero algún día alcanzar mis metas como artistas, pero no se construirá solo, debemos movernos, debo moverme, por eso aprecio mucho de cerrazón estos trabajos y resultados que me ayudan a crecer mas como profesional, me hace feliz ver como avanzo, aunque poco a poco, pero es lo mejor, si llegaste hasta acá leyendo, te lo agradezco mucho, espero que les hayan entretenido mis fotos y gustado mucho, me esfuerzo cada día por ser mejor que mi versión pasada, les traeré mas contenido, nos vemos pronto amigos de Hive.




❤❤❤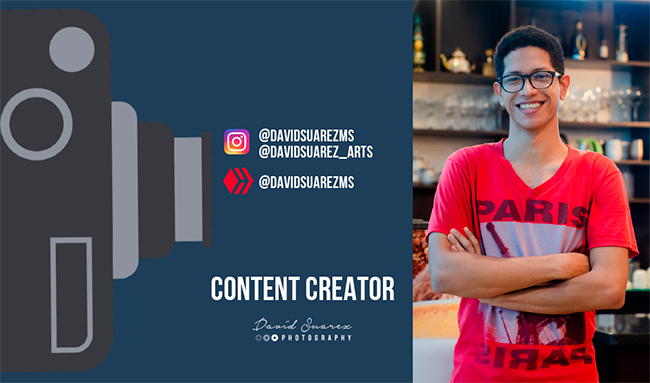 Don't forget to leave me a comment or follow me if you liked my content, greetings and thank you very much for the love of the arts! ♡♥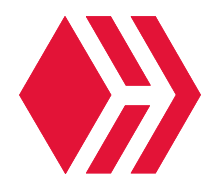 ---
---