Russia's hands on Sudan's gold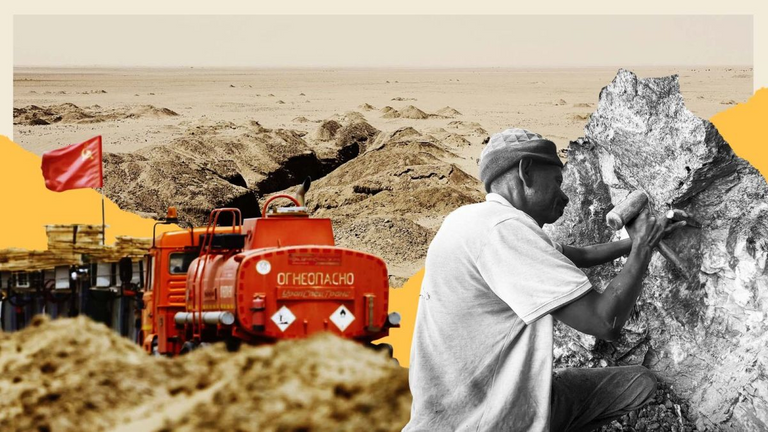 Source image
The recent visit to Moscow in February by Hemetti, vice president of the Sudanese Sovereign Council, has alarmed many countries, including the United States and Egypt. The Kremlin naval base project on the Red Sea is frightening. And we want to put a stop to the smuggling of hundreds of tons of illegal gold that ends up in Russian coffers from Sudan
Today a CNN investigation confirms this. At the base of the close ties between the coup military junta in Sudan and Russia is Moscow's interest in grabbing the huge gold resources of the African country and thus bypassing, at least in part, the economic damage caused by the sanctions imposed by the West.
Nothing new in reality, because Russia's spasmodic search for gold in Africa has been going on for years and has been denounced several times in the past by international organizations such as Force Analysis, The Sentry and by journalistic inquiries.
CNN speaks of an elaborate Russian scheme to plunder the wealth of Sudan, in place since 2017. A framework in which Moscow, thanks to agreements made with the military, has stolen hundreds of millions from the state coffers of the impoverished country dollars in gold.
In return, Russia has lent its powerful political and military support, with the presence of the paramilitary group Wagner, to the Sudanese leadership committed against a resilient popular protest movement that has been violently repressed.
In support of his complaint, the US broadcaster tells of a Russian plane inspected in Khartoum in February that hid a ton of gold under a cargo of biscuits. Several Sudanese official sources interviewed said it was one of at least 16 known Russian gold smuggling flights, departing from Sudan in the past year and a half.
But the investigation also reveals other means for smuggling, by ship through Port Sudan, a large port on the Red Sea where it is no coincidence that Moscow has been pushing for a long time to build its own naval base, and by land through the porous border with the Central African Republic. where Wagner established solid ties with the junta in power and where he was responsible for brutal massacres of civilians to gain control of the gold mines.
In Sudan, the CNN denounces, the control of smuggling is entrusted to the company Meroe Gold, a subsidiary of M-invest, owned by Yevgeny Prigozhin, Russian oligarch and key ally of Vladimir Putin and Wagner's deus ex machina, which extracts gold by supplying weapons and training for the army and paramilitaries, the Rapid Support Forces, which report to Hemetti and control part of the country's gold mines.
References:
https://edition.cnn.com/2022/07/29/africa/sudan-russia-gold-investigation-cmd-intl/index.html


BLOGGING
GEOPOLITICS | ENVIRONMENT | WAR | ECONOMICS | SOCIETY | GAMING

CURRENTLY PLAYING



IF YOU SIGN UP ON THIS GAMES WITH MY REF LINK CONTACT ME FOR HELP

---
---