Amnesty: Ukraine uses civilians as human shields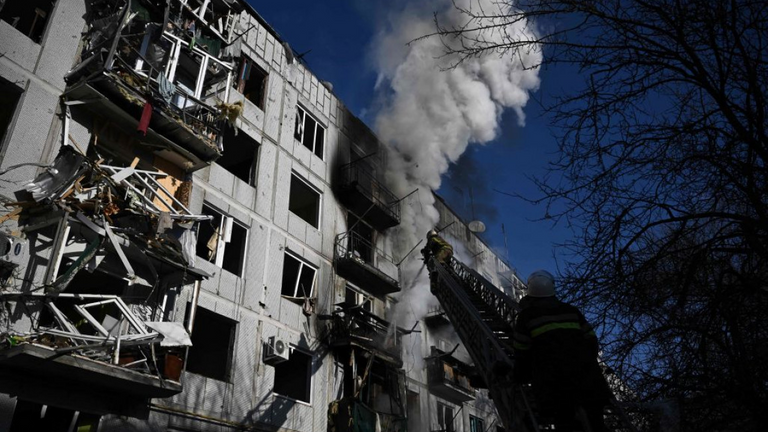 Source image
The international non-profit organization Amnesty International has recently published a press release that sheds light on the practices adopted by the Ukrainian armed forces in the course of the conflict with Russia. "Ukraine: military endangering civilians by placing forces in residential areas", is the title used by the London-based organization.
The text is an account of a field analysis conducted by several Amnesty International employees who visited various conflict zones, interviewing Ukrainian civilians. For example, we speak of the town of Mykolaiv, located on the Black Sea.
The soldiers lived in a house near our house and my son often brought food to the soldiers. I begged him several times to stay away from there because I feared for his safety. That afternoon, when the strike took place, my son was in the courtyard of our house and I was at home. He was killed instantly. His body was torn apart. Our house was partially destroyed.
This is one of the many testimonies collected by Amnesty International on the ground. In practice, the Ukrainian armed forces would deliberately occupy residential areas, including schools and hospitals, as a defensive and offensive base to respond to Russian attacks.
In modern warfare such a choice can have only one meaning: to use civilians as human shields. In this way, the opponent is faced with two options: either not to attack or strike the opponent equally, risking to involve civilians and thus arouse global indignation.
Amnesty International writes:
Ukraine's tactics have violated international humanitarian law by turning civilian objects into military targets. Most of the residential areas the soldiers were in were miles away from the front lines and viable alternatives were available that would not endanger civilians.
Amnesty's analysis leaves little room for interpretation and confirms what has been said. We recall in particular the never fully clarified case of the Mariupol pediatric hospital, which according to the reconstructions would have suffered an attack by the Russian armed forces. Several testimonies reported the presence of Ukrainian soldiers inside the structure.
Amnesty reports that it has contacted the Ukrainian Ministry of Defense for comments, but has not received a response so far. In the report, Amnesty also condemns the Russian armed forces for using weapons that do not respect the Geneva conventions, such as cluster bombs.
References:
https://www.amnesty.org.uk/press-releases/ukraine-military-endangering-civilians-locating-forces-residential-areas-new
https://www.aljazeera.com/news/2022/8/4/ukrainian-armys-residential-bases-endangering-civilians-amnesty
https://www.farsnews.ir/en/news/14010513000591/Amnesy-Inernainal-Ukrainian-Frces-%E2%80%98P-Civilians-a-Risk%E2%80%99


BLOGGING
GEOPOLITICS | ENVIRONMENT | WAR | ECONOMICS | SOCIETY | GAMING

CURRENTLY PLAYING



IF YOU SIGN UP ON THIS GAMES WITH MY REF LINK CONTACT ME FOR HELP

---
---