Almodovar siendo Almodovar y Tilda Swinton robandose la pantalla!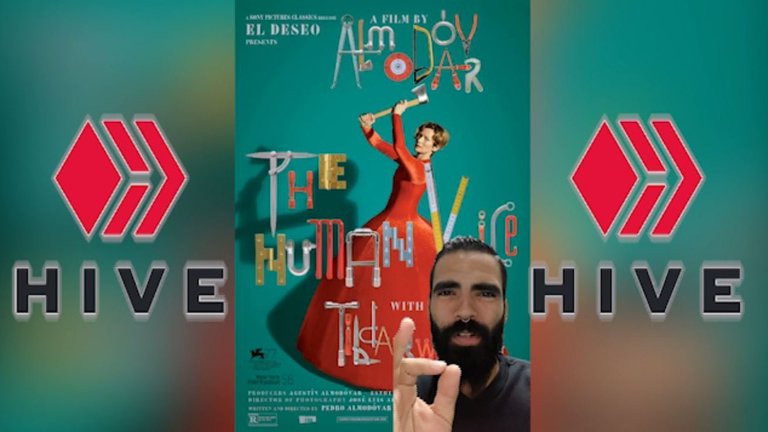 ---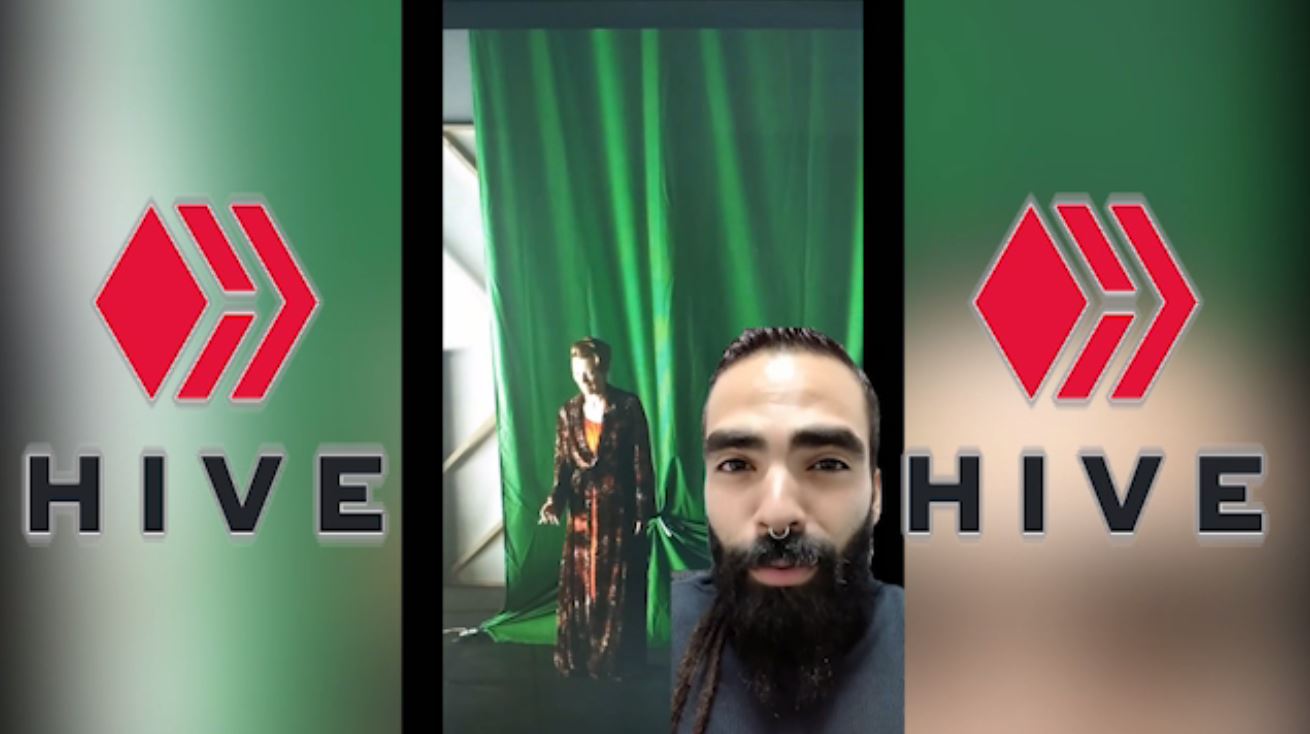 Regrese a los reviews de películas solo que ahora estarán en un nuevo formato dedicado a tik tok por eso el formato en vertical!
Espero que disfruten de estas recomendaciones ya que solo me tomare el tiempo de hacerle review a los pelis que disfrute y que nadie debería perderse!
Tocare todos los géneros que lleguen a mis manos (u ojos) ya sea acción, comedia, Sci-fi, etc! Así que si no tienes que ver esta tarde pasate por este canal y estoy seguro de que encontraras algo de tu agrado!
Acá abajo encontraran el trailer de la película del día!


--------------SINOPSIS--------------
"Adaptación libre del monólogo teatral homónimo de Jean Cocteau. Tras ser abandonada por su marido, que se va a casar con otra, una mujer se queda en casa día tras día y solo sale a la calle una vez para comprar un hacha y una lata de gasolina."
--------------TRAILER--------------

--------------Algunas Criticas Online--------------
INGLES: One thing I noticed, and adored, about Almodóvar, is that despite his unequivocal propensity for incorporating comedy with melodrama, there's no way his films could come across as either silly or overly sentimental. For his stories are laced with considerable nuance. His Women on the Verge on a Nervous Breakdown, which is also based on Jean Cocteau's play, "La voix humaine" as this short is, maintains an incremental humorous tone so much so it could be adequately described, by its end, as a farce. Yet, as we see Pepa trying to figure out why her lover dumped her without an explanation, Almodóvar delves into Pepa's psyche with great subtlety that's apt for her precarious state. That's why I thought The Human Voice would benefit greatly from the concentrated nature of short films. Our unnamed protagonist's wait for three days for her lover to come in a last chance to see him has filled her with rage. A vindictive rage almost identical to that of The Bride in Kill Bill, but she still loves him. So she acts out like a maniac: stabbing one of her lover's suits with an axe in a harmless cathartic release. She wouldn't dare to actually hurt him; she still loves him. Therefore, she's so vulnerable. Over the course of her conversation with his lover, her seemingly stable and wry demeanour gradually crumbles, exposing both her helplessness and her futile undirected rage. Almodóvar brilliantly highlights such contradiction and lays her feelings bare by showing the soundstage her exuberantly furnished, sumptuously coloured apartment is constructed upon. As she grows more desperate, she begins to lose control. Finally, she decides to free herself from the submissive woman she's always been, and put an end to their toxic relationship - after all, her love made her too fragile and delicate to venture to turn the tables on him as Alma did on Reynolds in Phantom Thread. The thing is, I didn't feel that she loves him. What's baffling is that I can't put my finger on why exactly I feel so, but it's likely due to the stagy feel this film has. It is a showcase of Tilda Swinton's thespian prowess, but, at times, her monologue comes off rather like a soliloquy - like there's no one on the other side of the phone line. Regardless, The Human Voice is an eye-popping, exquisitely-made feminist work with witty sarcastic undertones.
ESPAÑOL: Una cosa que noté, y me encantó, de Almodóvar, es que a pesar de su inequívoca propensión a incorporar la comedia con el melodrama, no hay forma de que sus películas puedan parecer tontas o demasiado sentimentales. Porque sus historias están llenas de matices considerables. Su Women on the Verge on a Nervous Breakdown, que también se basa en la obra de Jean Cocteau, "La voix humaine" como es este corto, mantiene un tono humorístico incremental tanto que podría describirse adecuadamente, al final, como una farsa. . Sin embargo, cuando vemos a Pepa tratando de averiguar por qué su amante la dejó sin una explicación, Almodóvar se adentra en la psique de Pepa con una gran sutileza apta para su estado precario. Por eso pensé que The Human Voice se beneficiaría enormemente de la naturaleza concentrada de los cortometrajes. La espera de nuestro protagonista anónimo durante tres días para que su amante venga en una última oportunidad de verlo la ha llenado de rabia. Una rabia vengativa casi idéntica a la de La novia en Kill Bill, pero ella todavía lo ama. Así que actúa como una maníaca: apuñala uno de los trajes de su amante con un hacha en una liberación catártica inofensiva. Ella no se atrevería a lastimarlo realmente; ella todavía lo ama. Por lo tanto, ella es tan vulnerable. En el transcurso de su conversación con su amante, su comportamiento aparentemente estable e irónico se desmorona gradualmente, exponiendo tanto su impotencia como su rabia inútil y no dirigida. Almodóvar resalta brillantemente tal contradicción y deja al descubierto sus sentimientos al mostrar el escenario sonoro sobre el que se construye su apartamento exuberantemente amueblado y suntuosamente coloreado. A medida que se desespera, comienza a perder el control. Finalmente, decide liberarse de la mujer sumisa que siempre ha sido y poner fin a su relación tóxica; después de todo, su amor la hacía demasiado frágil y delicada para aventurarse a darle la vuelta a él como Alma hizo con Reynolds en Phantom. Hilo. La cuestión es que no sentí que ella lo amara. Lo que es desconcertante es que no puedo decir exactamente por qué me siento así, pero probablemente se deba a la sensación teatral que tiene esta película. Es una muestra de la destreza teatral de Tilda Swinton, pero, a veces, su monólogo parece un soliloquio, como si no hubiera nadie al otro lado de la línea telefónica. Independientemente, The Human Voice es una obra feminista deslumbrante y exquisitamente hecha con un trasfondo sarcástico ingenioso.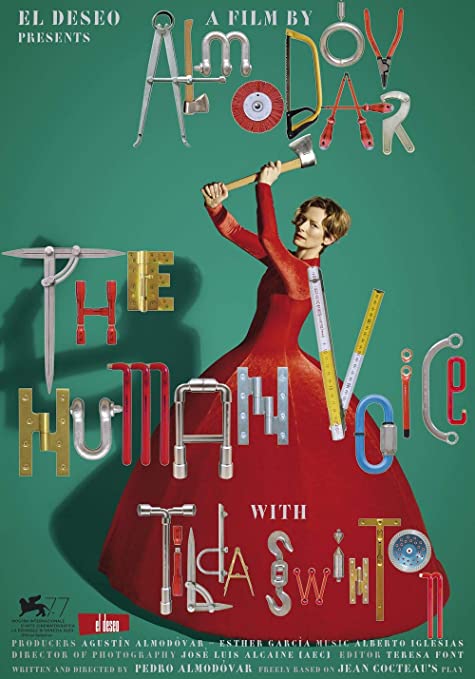 Amo este canal, que bueno que haya una comunidad para postear sobre pelis aquí en HIVE dado que amo hablar sobre cine, series y demás temas relacionados al 7mo arte! Espero disfruten el contenido y nos vemos en el proximo post!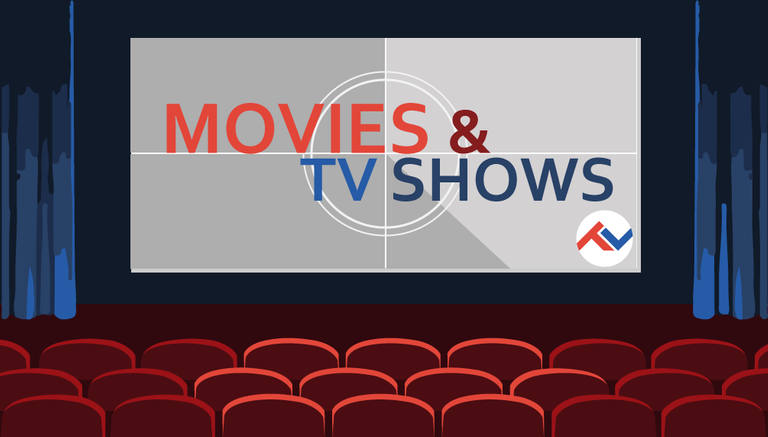 .
Quiro agradecer a
@cervantes por su labor y apoyo

@naturalmedicine por tomarse su tiempo <3
@upmewhale por ser taaaan genial lml
@trafalgar You are awesome dude! Thnx 4 the support!
Y a todos los que se tomaron la molestia de acompa"arme en este Post.
.
.
.
.
.
Se You Next Time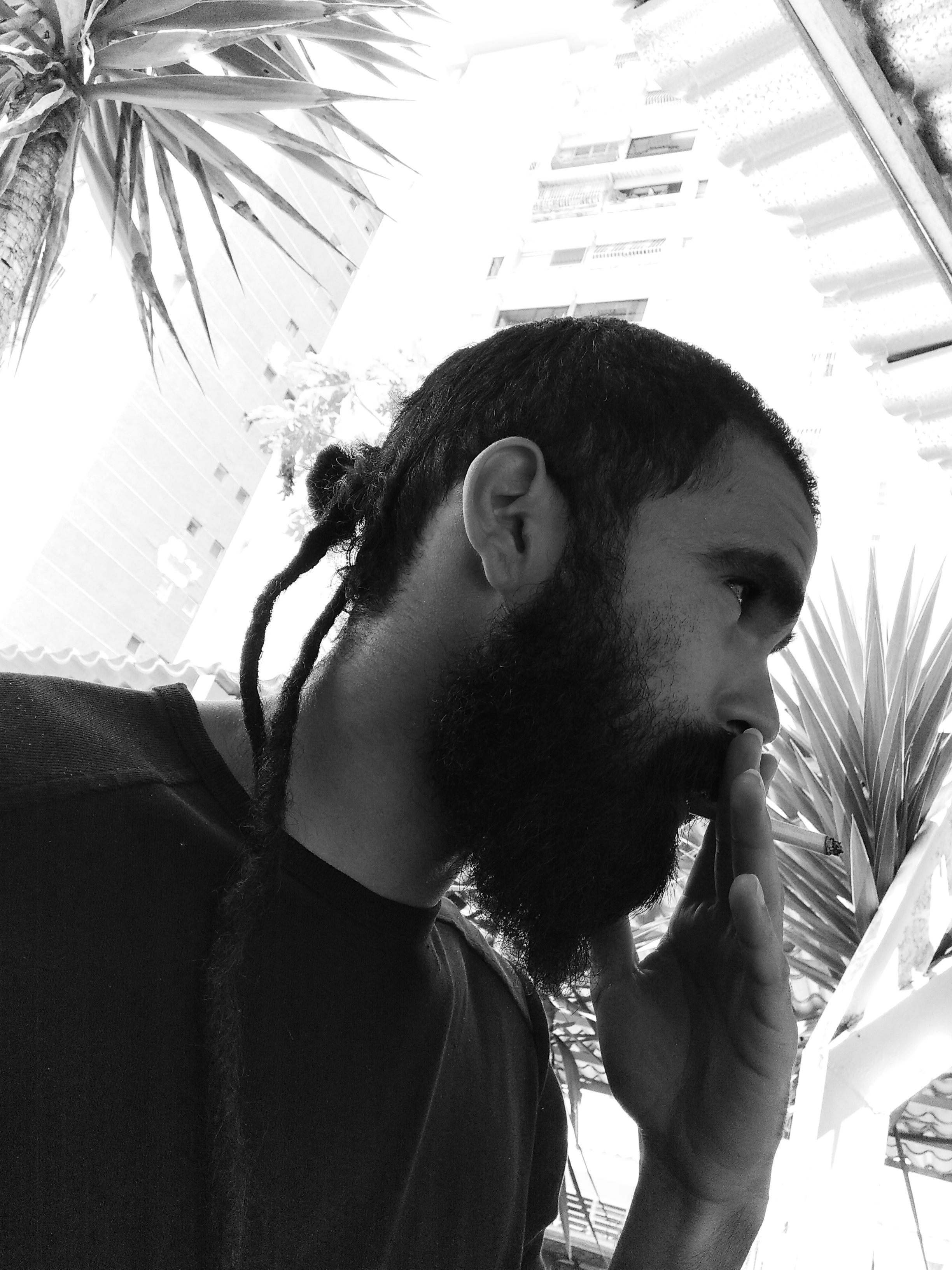 Editing Sofware: Premier Pro CC
Camera: Xiaomi Redmi 8A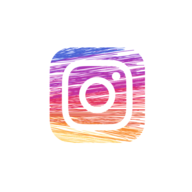 Follow Me On Instagram
---
▶️ 3Speak
---
---