[Aventura #2] "Jardín Botánico": Lotos En CCS? [ENG/ESP]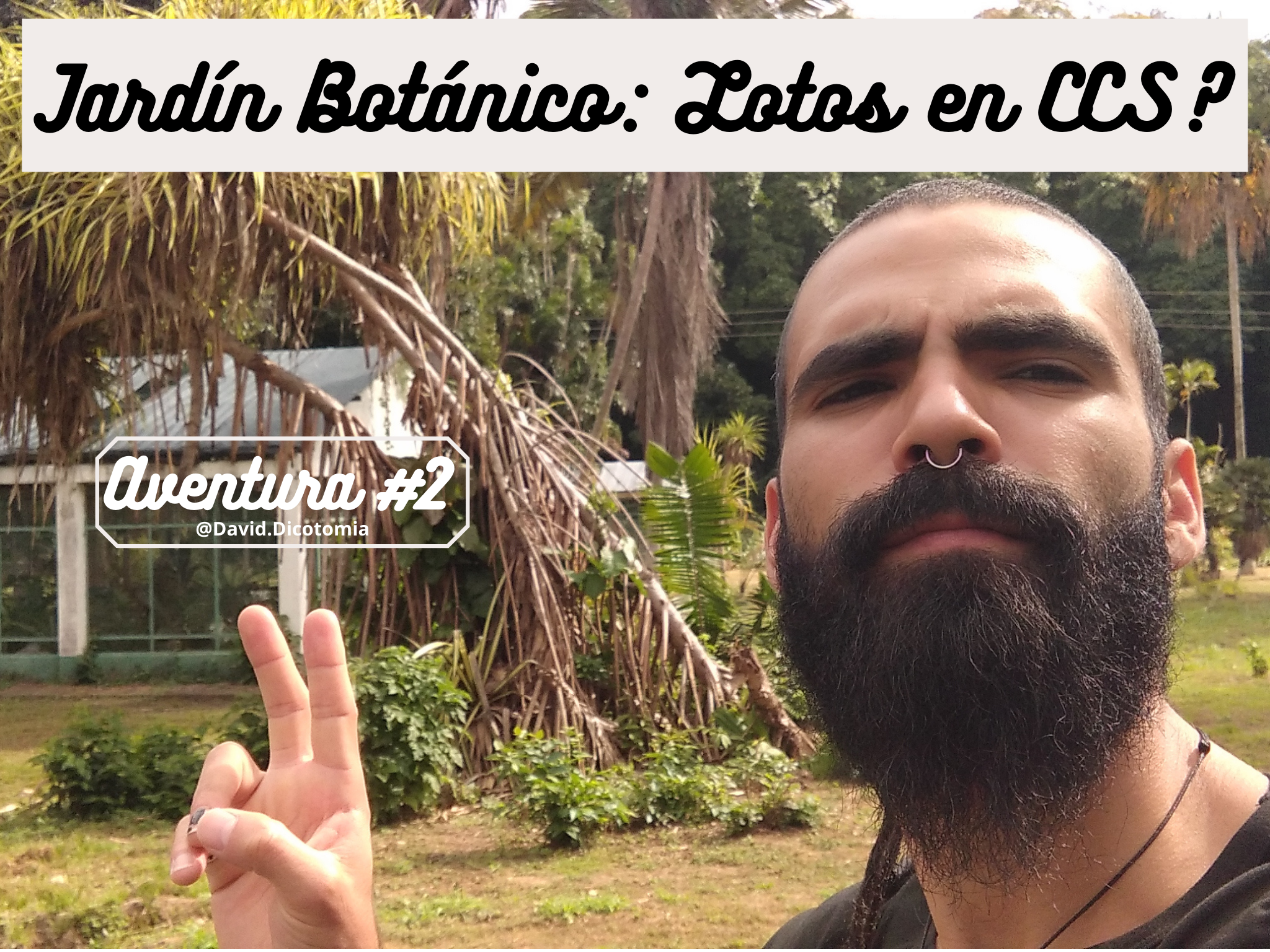 [ESP] No puedo creer que no había visitado el "Jardín Botánico de Caracas" dado que eso tiene ahí toda la vida pero ya que fui, quiero compartirlo con ustedes! Hay cosas geniales! Tienen un cantidad muy variada arboles, arbustos y una de las mejores cosas es el estanque llamado "Laguna Venezuela" pero no puedo decir nada en este párrafo: quiero sorprenderlos al final con una de las mejores cosas que he podido ver recientemente.
[ENG] I can't believe I hadn't visited the "Botanical Garden of Caracas" since it has been there forever but since I went, I want to share it with you! There are great things! They have a very varied amount of trees, bushes and one of the best things is the pond called "Laguna Venezuela" but I can't say anything in this paragraph: I want to surprise you at the end with one of the best things I've seen recently.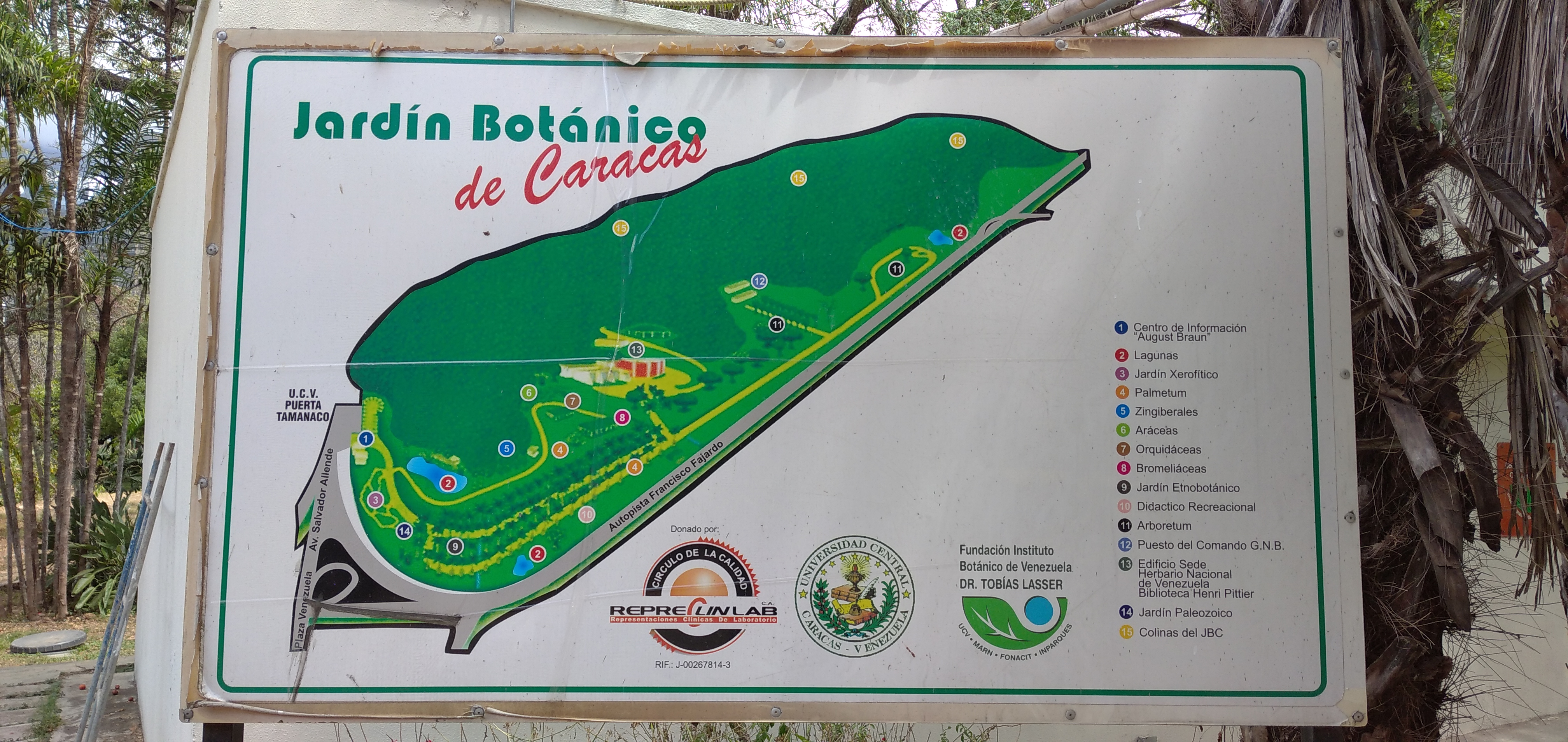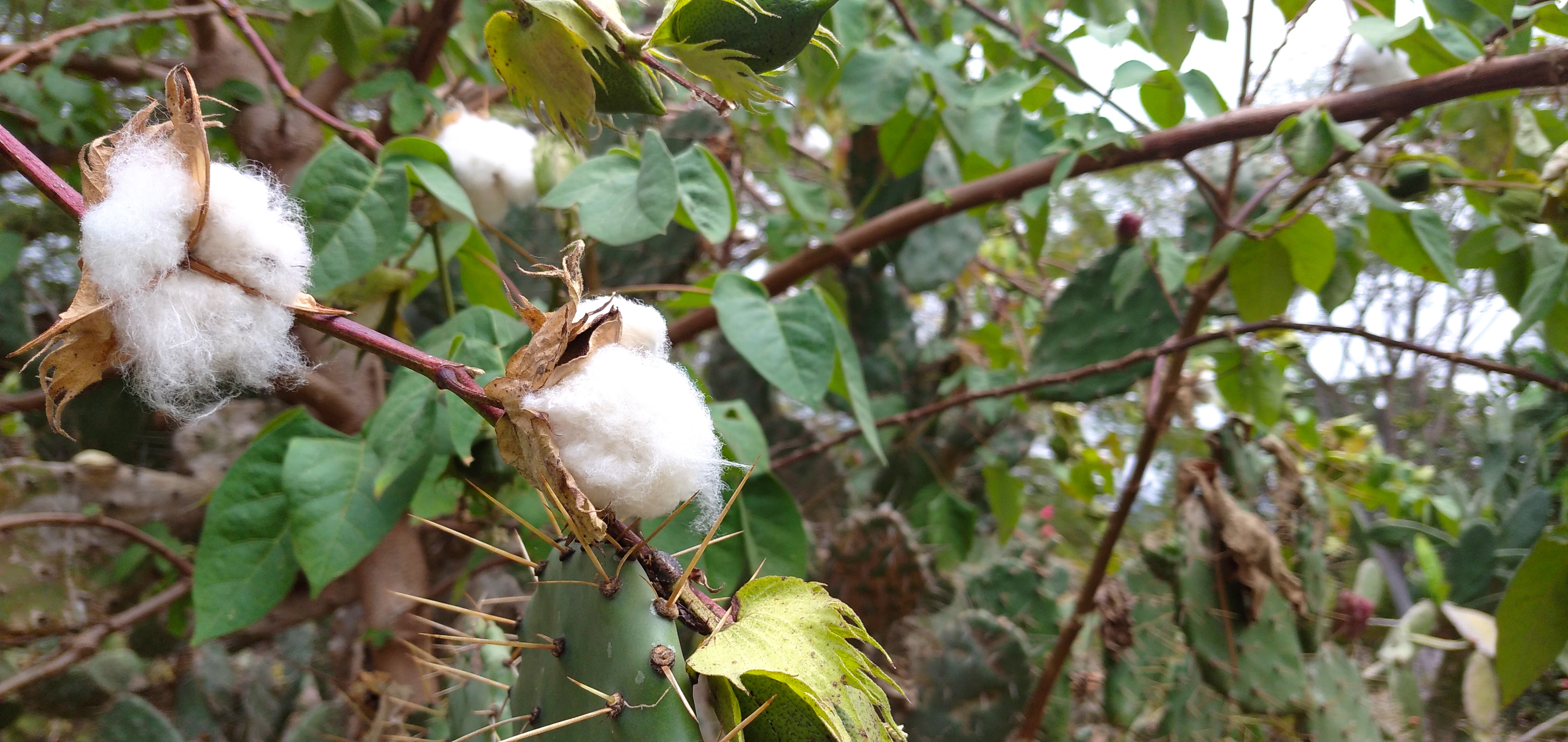 [ESP] Primera vez en mi vida que veo una mata de algodón. Jamas lo había visto de esta forma. Nace como si fuera una flor! Eso ya de entrada me sorprendió. Al principio me asuste. Muy cerca del algodón hay un cactus gigante y me puse a pensar en la dolorosa tarea de recoger algodón rodeados de cactus bajo el solo de medio día en la época de la esclavitud. De verdad, estaba horrorizado hasta que entendí que eran dos matas diferentes, solo que estaban muy cerca. Darme cuenta de eso hizo el resto del viaje mucho mas fácil.
[ENG] First time in my life that I see a cotton bush. I had never seen it this way. It is born as if it were a flower! That already surprised me. At first I was scared. Very close to the cotton there is a giant cactus and I began to think about the painful task of picking cotton surrounded by cacti under the mid-day sun in the days of slavery. Really, I was horrified until I understood that they were two different bushes, only that they were very close. Realizing that made the rest of the trip much easier.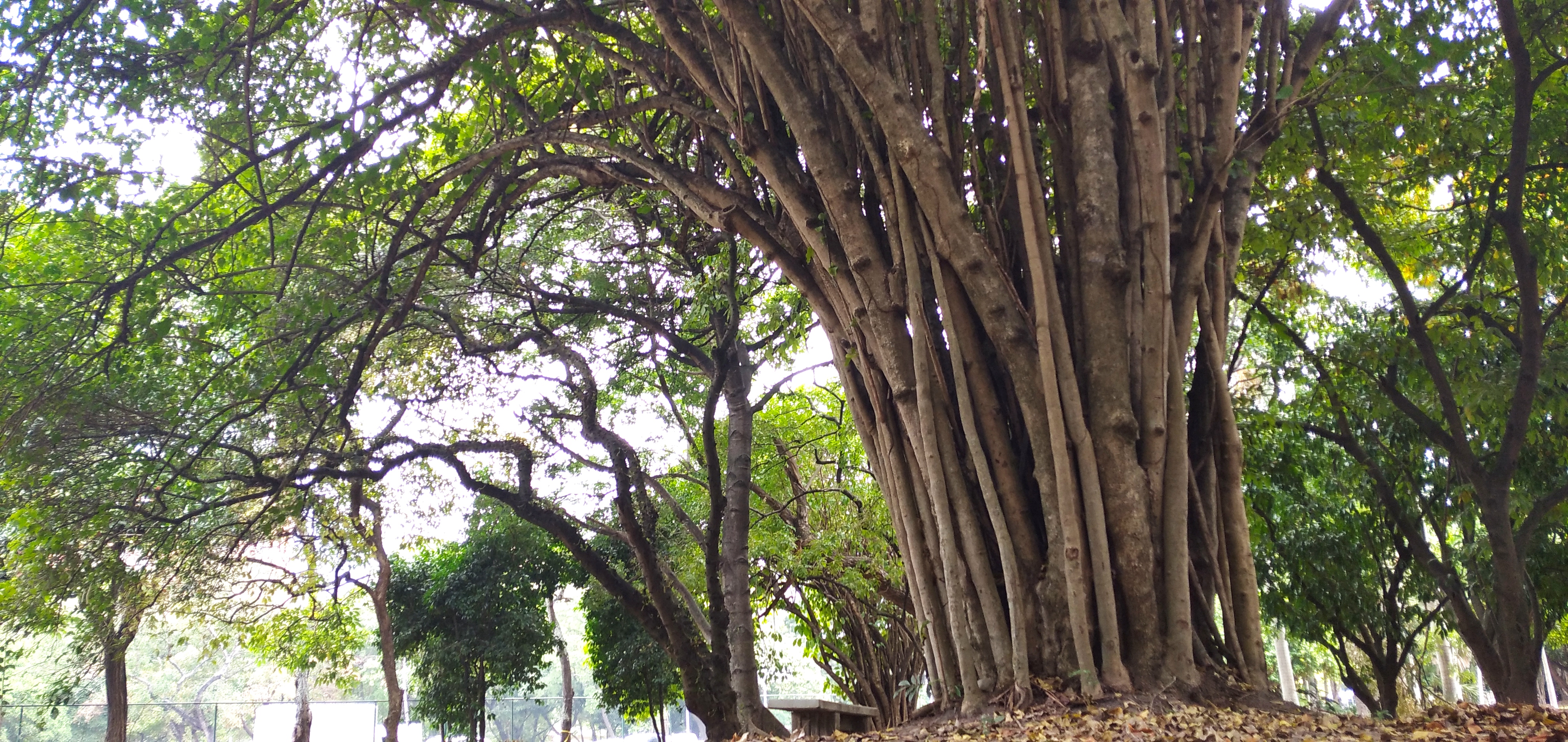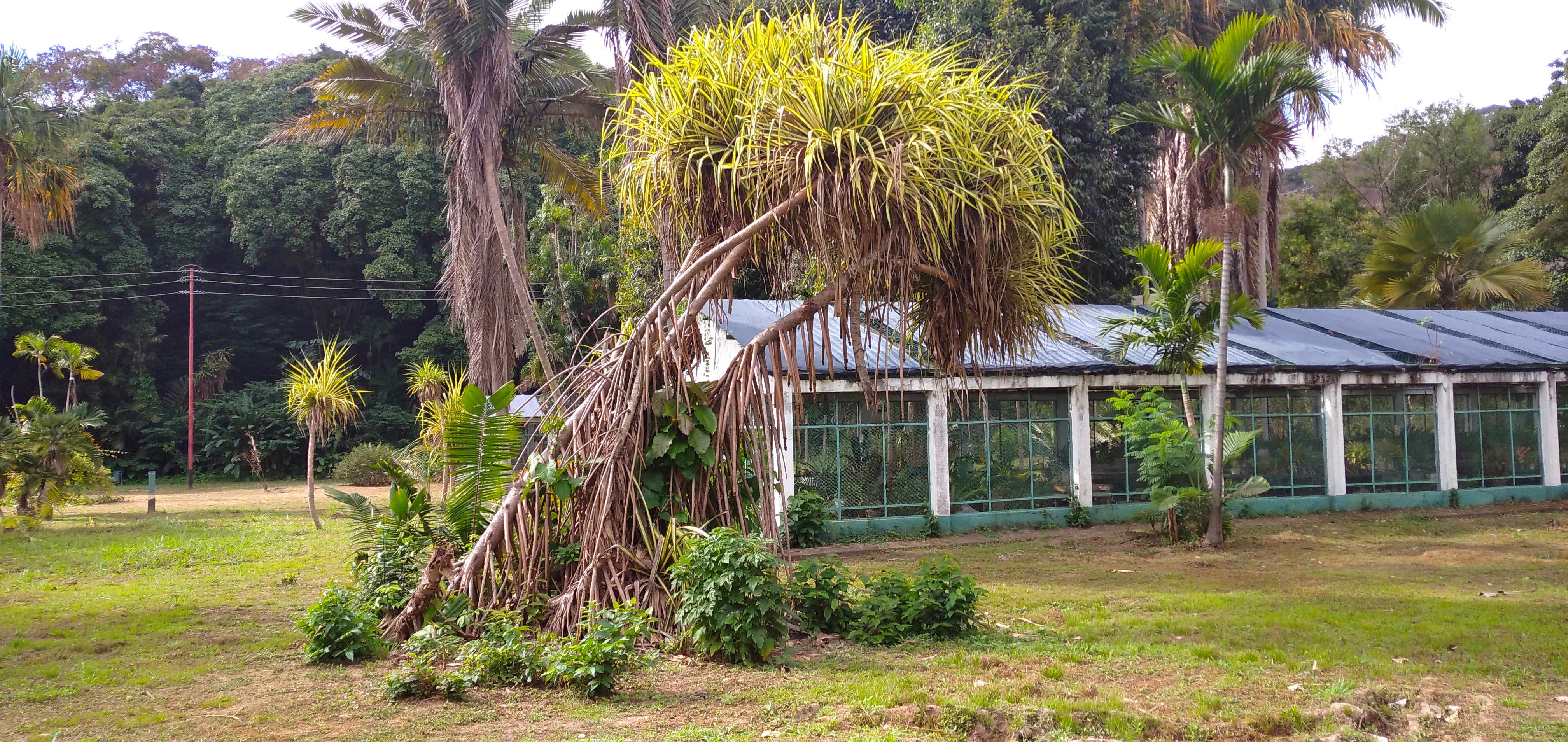 [ESP] Aqui hay una cantidad ridícula de especies de arboles. si das 10 pasos tendrás una especia completamente diferente al frente. Es como un buffet de naturaleza y eso esta genial! Aunque algo que no me gusto fue que nada estaba identificado. Todo era hermoso pero no sabia que estaba viendo. Habiendo tantas especies diferentes de arboles y arbustos habría estado muy bien encontrarme con un cartelito con el nombre y el origen de lo que estoy viendo. Quizá algo de historia sobre el árbol, quien lo trajo o algo así. Creo que hace mucho tiempo estas leyendas estaban en unas placas cerca de los arboles pero creo que se los fueron robando y se fueron deteriorando hasta que no quedó nada. Pensar en eso es un poco desalentador pero prefiero no concentrarme en eso y solo disfrutar de lo que esta suerte de parque tiene para ofrecer. Y hay mucho de eso!
[ENG] There is a ridiculous amount of tree species here. if you take 10 steps you will have a completely different species in front of you. It's like a nature buffet and that's great! Although something that I did not like was that nothing was identified. Everything was beautiful but I didn't know what I was looking at. Having so many different species of trees and shrubs, it would have been very nice to find a sign with the name and origin of what I am seeing. Maybe some history about the tree, who brought it or something. I think that a long time ago these legends were on some plaques near the trees but I think they were stolen and deteriorated until there was nothing left. Thinking about it is a bit daunting but I prefer not to focus on it and just enjoy what this kind of park has to offer. And there is a lot of that!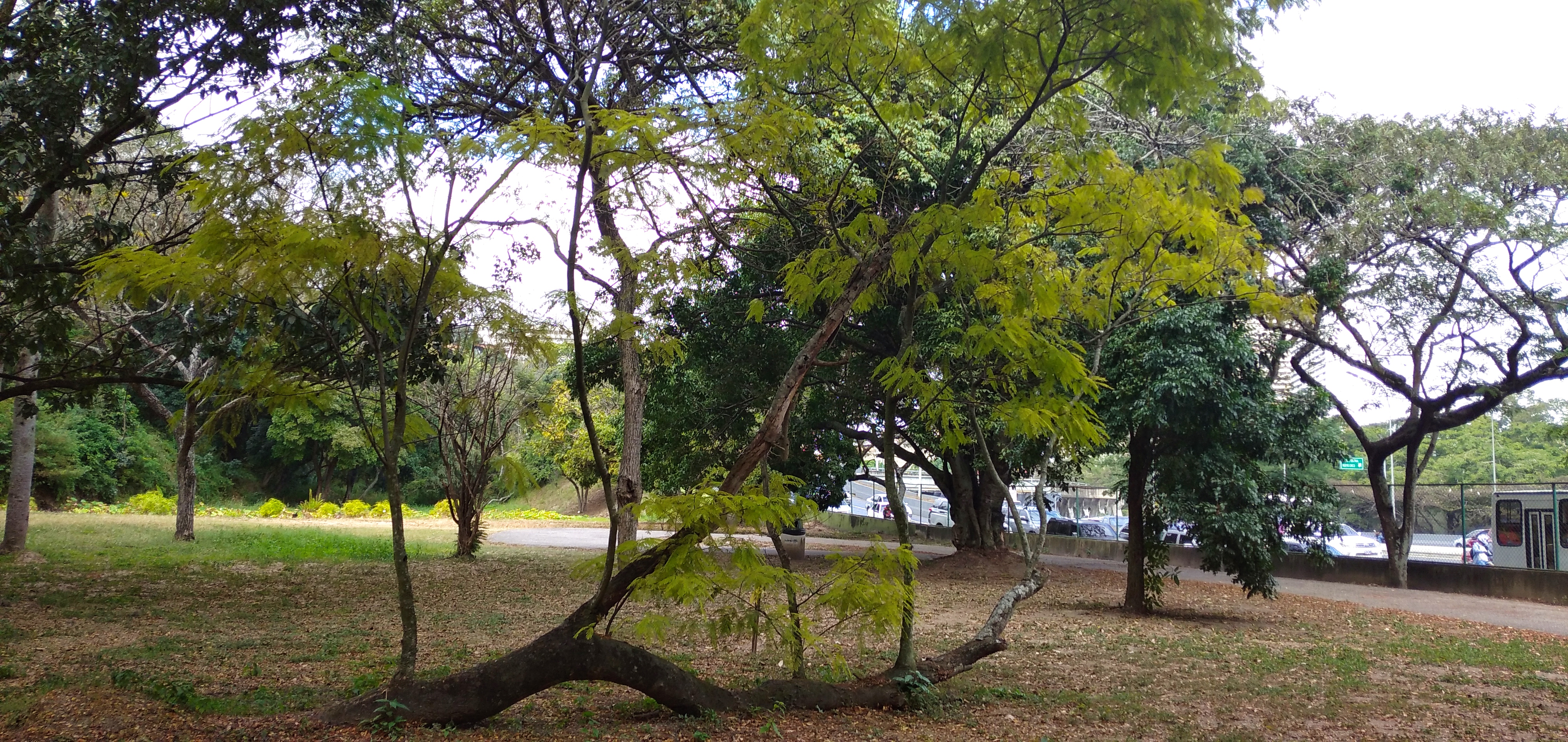 [ESP] Para comenzar! Cual es la historia de la ultima foto? Por lo que escuche, parece que a un árbol se le callo una rama -la super rama- y aparentemente echó raíces y le comenzaron a crecer arbolitos bebes! Eso esta demencial! La cosa es que esta vivo incluso luego de que ya no debería estarlo! Eso es impresionante es como "Groot" de los "Guardiasnes de la galaxia" -jajajaja-. La verdad ver esto estuvo genial! Desafía la imaginación y la verdad es primera vez que veo algo como eso. Este viaje estuvo lleno de buenas experiencias!
[ENG] To start! What is the story of the last photo? From what I heard, it seems that a tree lost a branch -the super branch- and apparently it took root and started to grow baby trees! That is insane! The thing is, he's alive even after he shouldn't be anymore! That's awesome, it's like "Groot" from the "Guardians of the Galaxy" -hahahaha-. It was really cool to see this! It defies the imagination and the truth is the first time I see something like that. This trip was full of good experiences!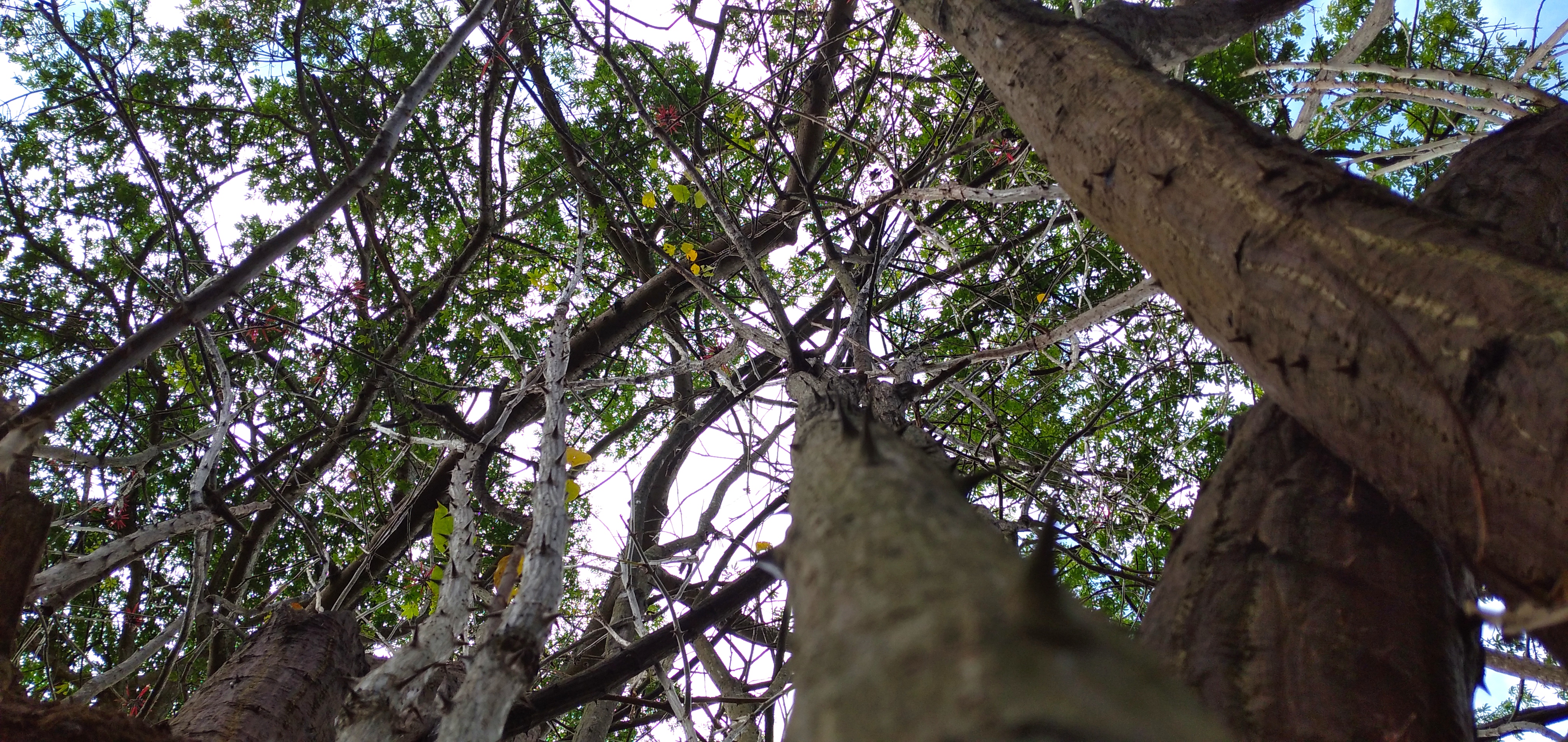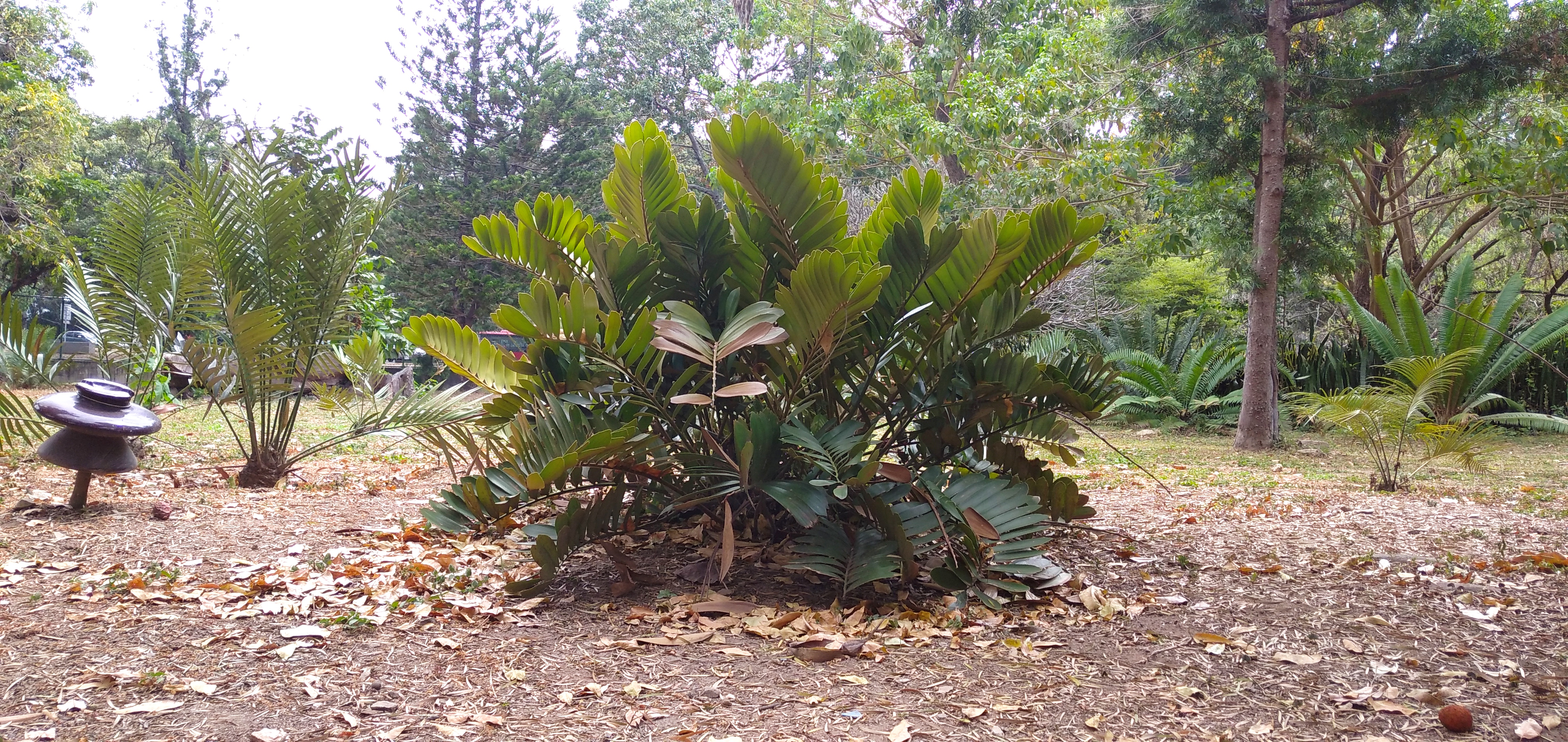 [ESP] Aca viene una de las mejores cosas sobre este viaje. Una vez dentro del jardín botánico una chica se me acerco y me pregunto si sabia donde estaba una palmera que al parecer, había terminado algún tipo de proceso y se había abierto hacia poco tiempo. Yo, sin saber nada, le dije que había escuchado que estaba cerca pero que no sabia donde estaba, de manera que podíamos caminar a ver si la encontrábamos. Me comento que ella hacia mucho tiempo que no pasaba por el jardín botánico pero que lo hacia con frecuencia en sus tiempos de estudiante en la universidad mientras caminábamos a lo largo del parque. Mientras caminábamos tomábamos fotos y ella me contaba una que otra anécdota sobre los lugares por los que pasábamos. Este encuentro es importante porque yo no conocía el lugar pero ella si. De manera que pude ver cosas que no habria visto de estar yo solo. Y una de esas cosas es el estanque. Luego de caminar un rato conseguimos un cartel con unas indicaciones:
[ENG] Here comes one of the best things about this trip. Once inside the botanical garden a girl approached me and asked me if I knew where a palm tree was that apparently had finished some kind of process and had opened a short time ago. I, without knowing anything, told her that she had heard that she was nearby but that she did not know where she was, so that we could walk to see if we could find her. She told me that she hadn't been to the botanical garden for a long time but that she used to do it frequently when she was a student at the university while we walked along the park. As we walked we took photos and she told me one or another anecdote about the places we passed. This meeting is important because I did not know the place but she did. So I was able to see things that I would not have seen if I was alone. And one of those things is the pond. After walking for a while we got a sign with some indications: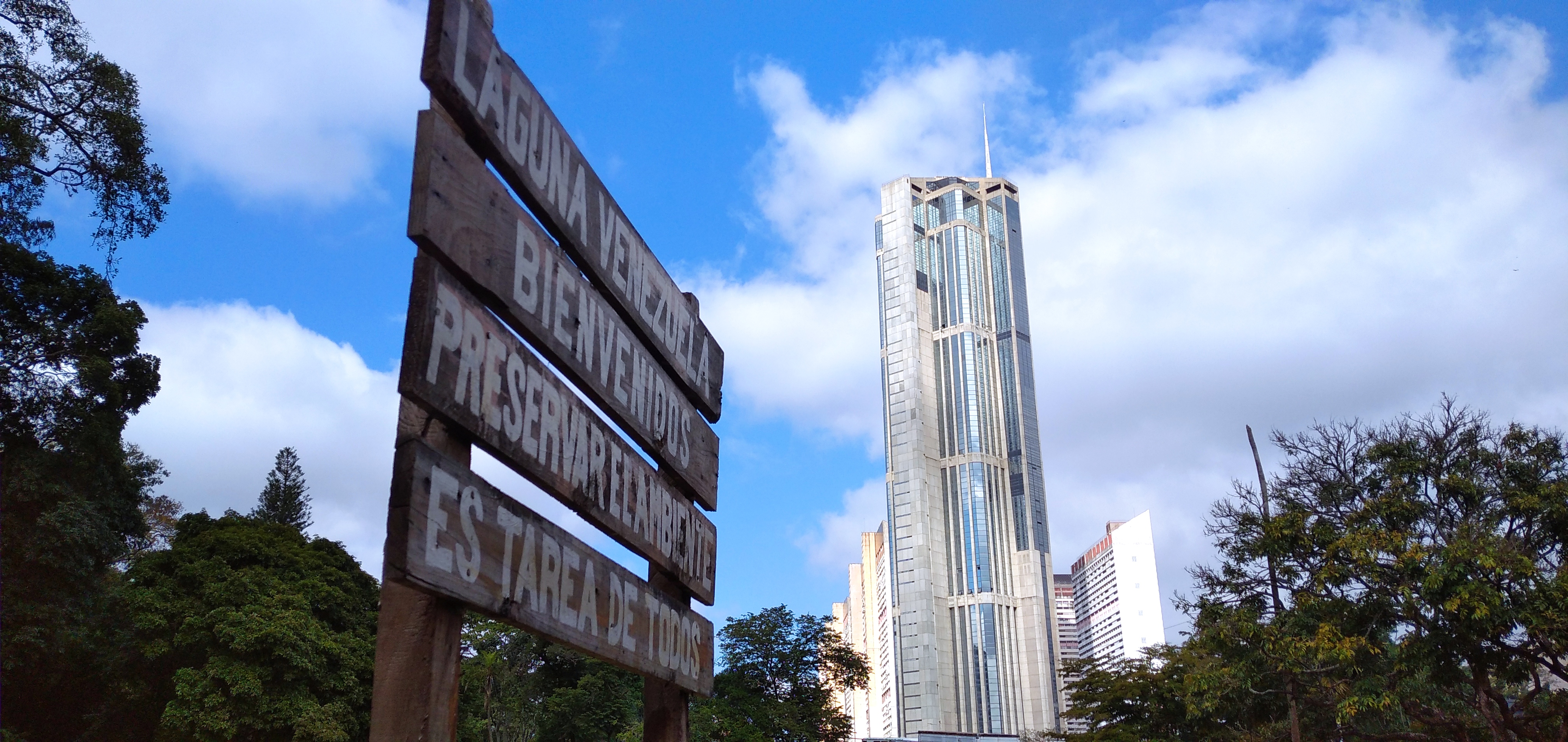 [ESP] Finalmente llegamos a una de las mejores experiencias de mi semana! No tenia ni idea de que en caracas habían flores de loto! Creí que eso solo se daba hacia el oriente y en paises como japón, donde toda mi vida escucha que estaban. En mi mente había algún tipo de magia al rededor de las flores de loto, creía que se encontraban en lugares de difícil acceso, lugares sagrados de alguna manera. Imaginen la sorpresa de encontrarme estas flores tan cerca de casa. Son hermosas. Están llenas de color y de una energía positiva que irradia al rededor de ellas. Fue un momento especial para mi. No se si han visto estas flores de cerca. Si no lo han hecho, los invito a hacerlo pronto! Fue un momento especial para mi y espero que lo sea para ustedes. Si se acercan a Venezuela y por casualidad de la vida llegan a caracas pasen por el este lugar que, con un poco de suerte, estará en mejor forma que nunca para cuando estén acá. Sin mas, me despido de ustedes hasta la próxima aventura. Sonreirle a la vida es la mejor forma de vivir. Yo lo hago viajando y por eso lo recomiendo! Manténganse curiosos! Nos vemos pronto!
[ENG] We finally got to one of the best experiences of my week! I had no idea that in Caracas there were lotus flowers! I thought that this only happened towards the east and in countries like Japan, where all my life I have heard that they were. In my mind there was some kind of magic around the lotus flowers, I believed that they were in places that were difficult to access, sacred places in some way. Imagine the surprise of finding these flowers so close to home. They are beautiful. They are full of color and a positive energy that radiates around them. It was a special moment for me. I don't know if you have seen these flowers up close. If you haven't, I encourage you to do so soon! It was a special moment for me and I hope it is for you. If you come to Venezuela and by chance of life you arrive in Caracas, stop by this place that, with a bit of luck, will be in better shape than ever by the time you get here. Without further ado, I say goodbye to you until the next adventure. Smiling at life is the best way to live. I do it traveling and that's why I recommend it! Stay Curious! See you soon!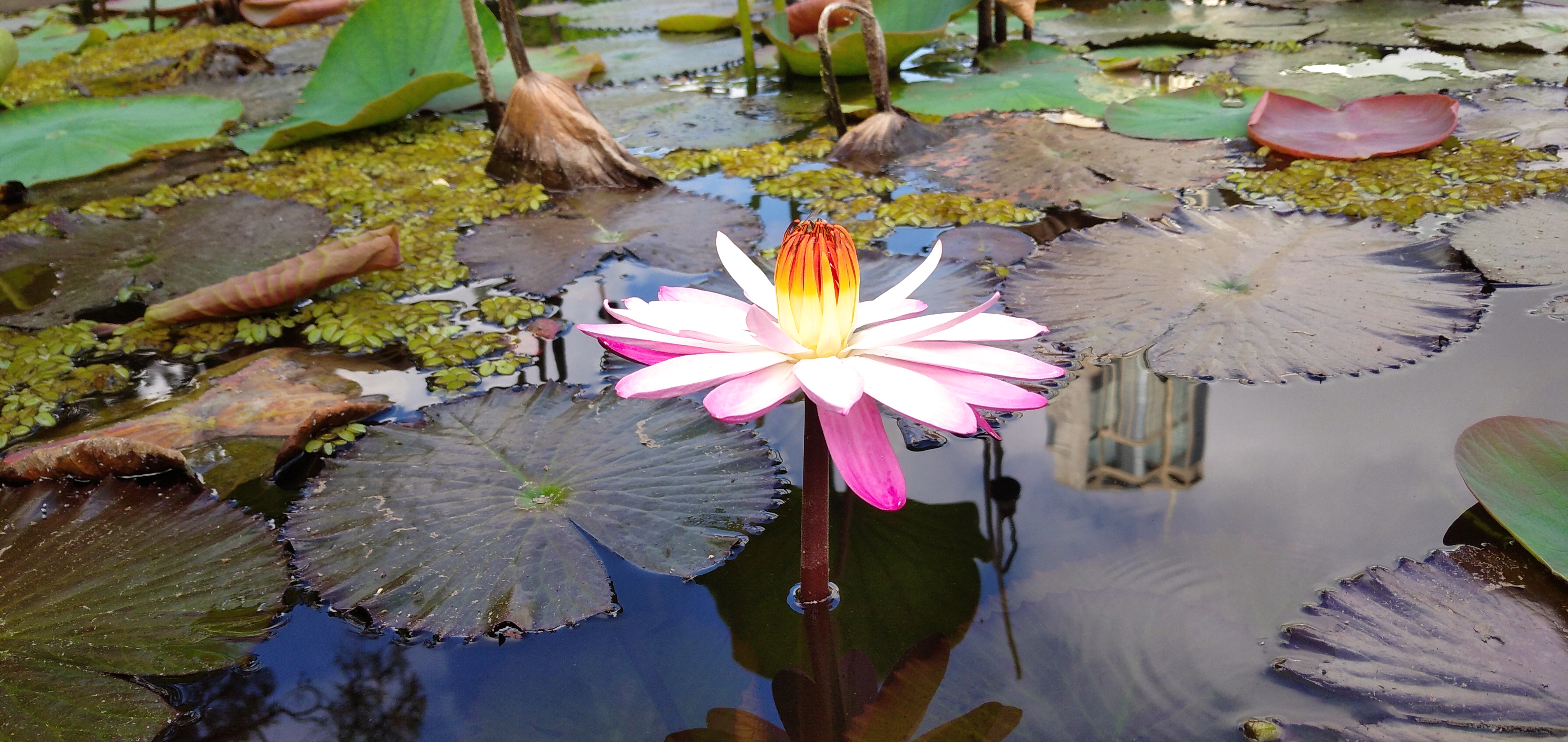 Quiro agradecer a
@cervantes por su labor y apoyo

@naturalmedicine por tomarse su tiempo <3
@upmewhale por ser taaaan genial lml
@trafalgar You are awesome dude! Thnx 4 the support!
Y a todos los que se tomaron la molestia de acompa"arme en este Post.
.
.
.
.
.
Se You Next Time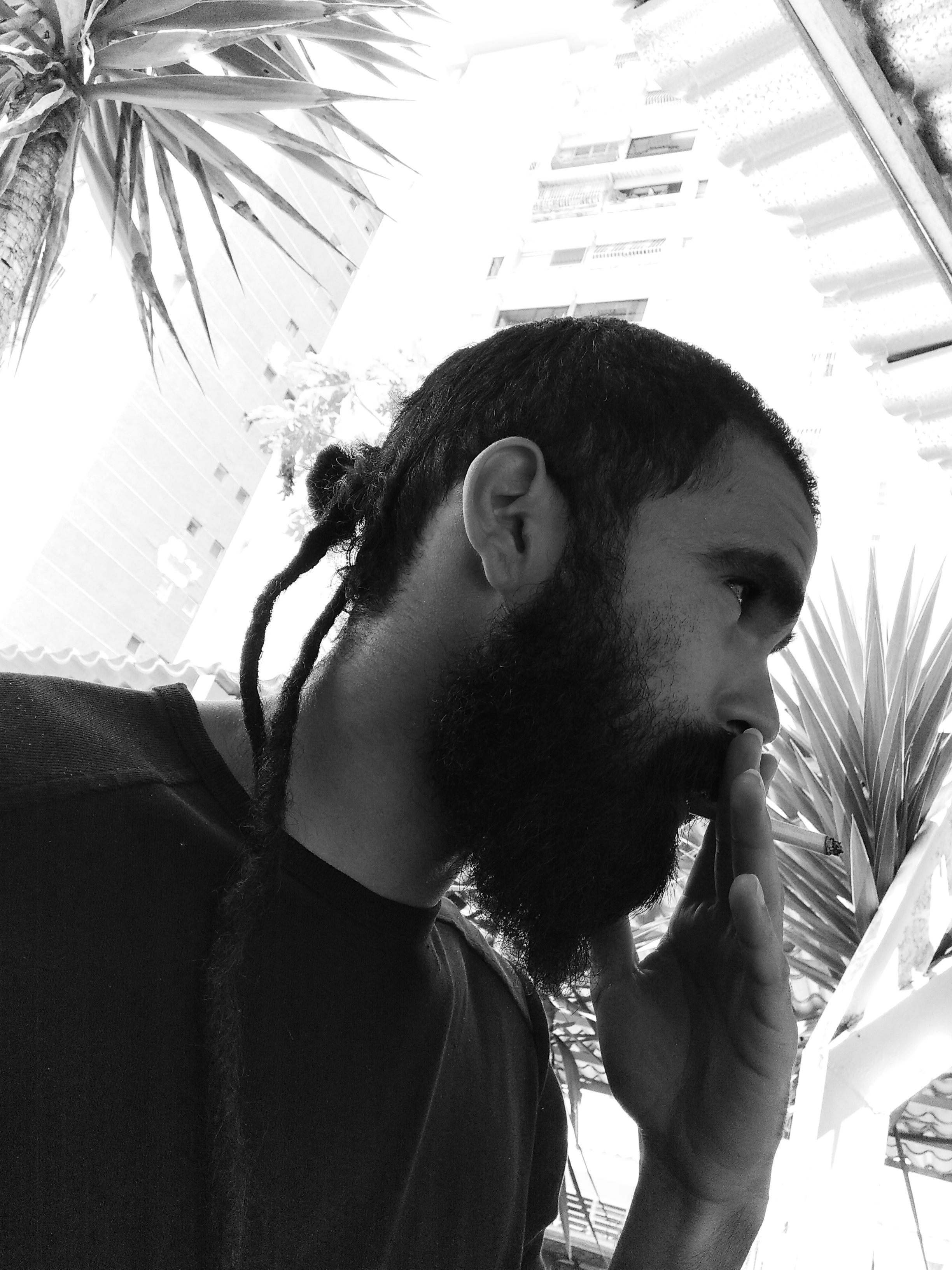 Editing Sofware: Premier Pro CC
Camera: Xiaomi Redmi 8A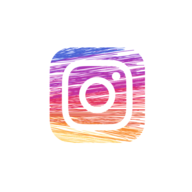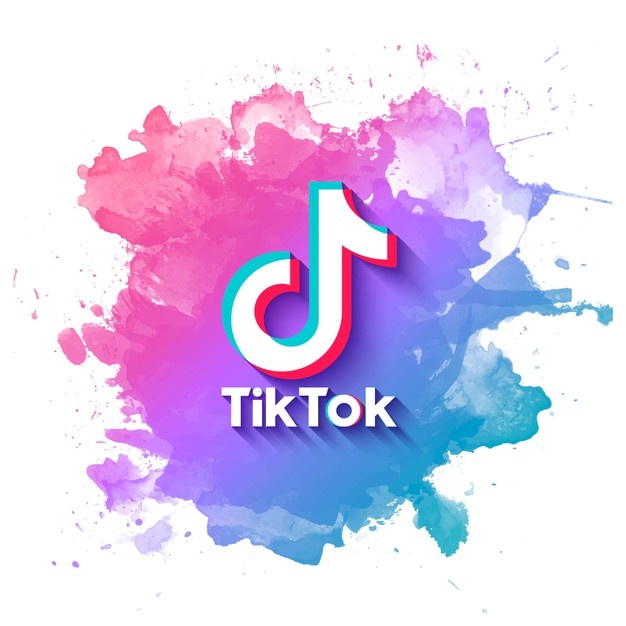 ---
---