Review and opinion: Murder Mystery. 🎬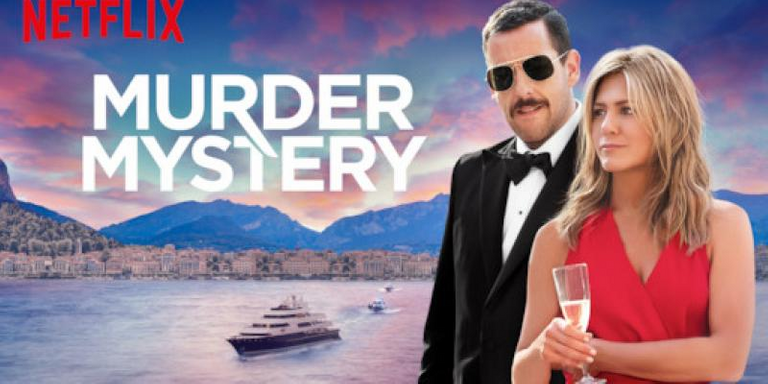 Gndiario

---
Hello friends welcome.
---
This time I show you my review and opinion of the movie Murder Mystery, it is a comedy movie, although it has some years, I had not had the opportunity to see it, from my point of view it is a movie to distract the weekend, it also stars Adam Sandler, who always has a very particular style of humor and the other main actress is Jennifer Aniston.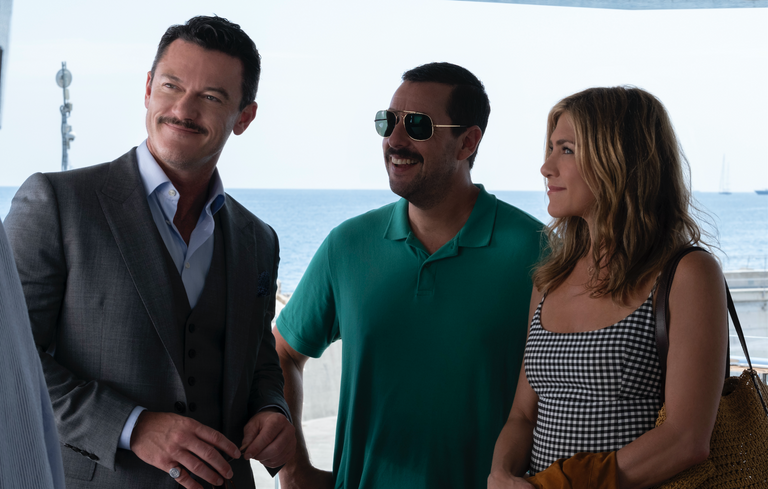 Source: cinesinfronteras
This movie is not only a comedy movie, it is also a movie that shows the common problems that a couple can have, although this goes to the background, because suddenly Nick (Adam. S) makes a proposal to his wife, which is to go on a trip to Europe, although he makes her believe that this was planned, but the reality is that he is just trying to surprise her and everything was improvised.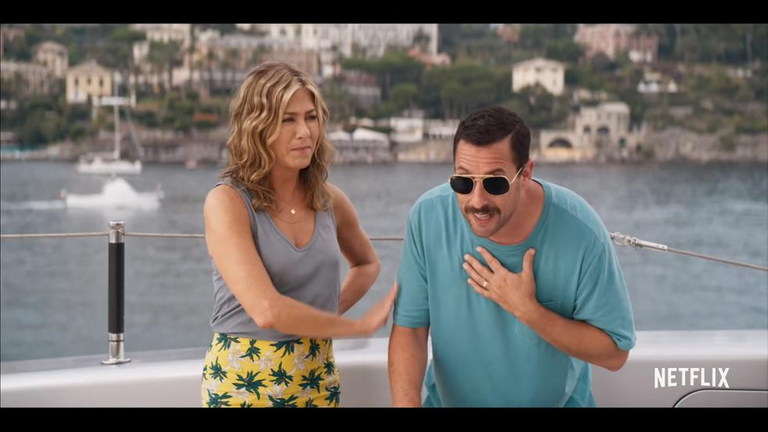 Source: Elcomercio
Even so, Audrey (Jennifer. A) is surprised by her husband's gift, then they take the plane to Europe, there they meet a man who invites them to spend their vacation on a yacht, so the couple changes their plans and decides to accept the proposal. When they arrive at the yacht, they realize that there are several famous personalities and the owner of the yacht is an old man who is a relative of the man who invited them.
In that place the old man dies, so they must solve the crime, for this Nick makes use of his knowledge and experience as a policeman, but at the same time they manage to discover themselves as a couple and their secrets, the film has drama, action and humor, in addition we are presented with beautiful places or scenarios.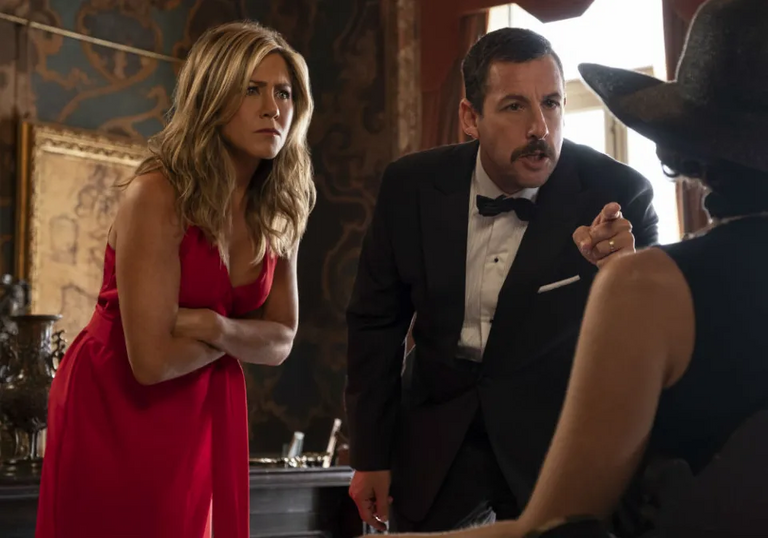 Source: Eldiariony
To solve the case the wit and cunning will be vital, as I mentioned this is a movie to spend the weekend; I think this movie deserves a rating of 6.5, although it is a little bumpy, I liked the combination of the genre of the film, as it is tragic and humorous at the same time.

---
In this way I say goodbye, I hope to meet the expectations and be to the liking of those who read this publication.
---
---
Written in Spanish and translated with www.DeepL.com/Translator (free version)

---
---