Mi entrada al concurso TopFiveFamily Observa Piensa Escribe / My entry to the TopFiveFamily contest Watch Think Write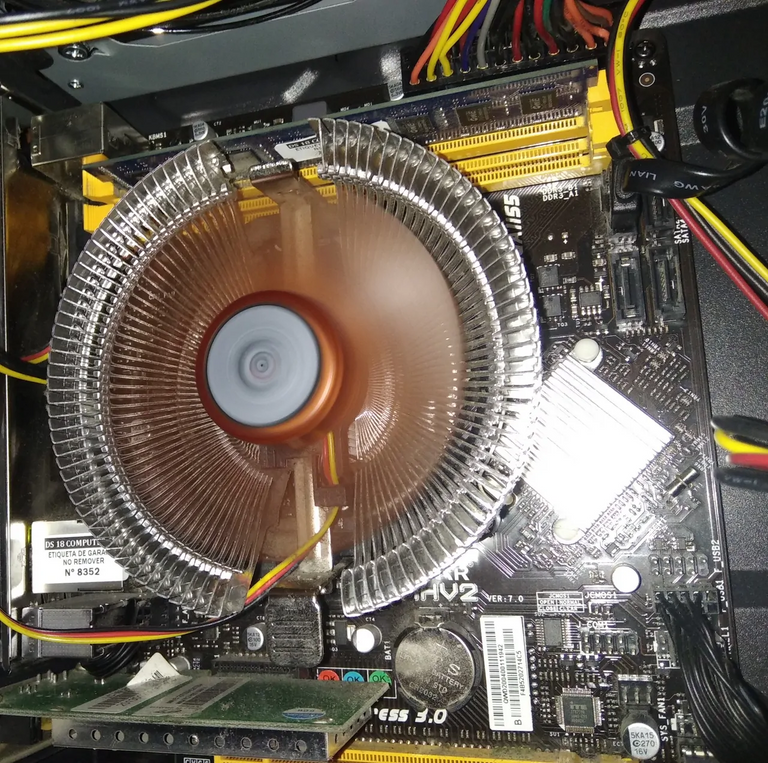 Fuente / Source --> Imagen del concurso top five family
---
Hola amigos bienvenidos. / Hello friends welcome.

Hoy día la tecnología ha evolucionado mucho y cada vez se requiere de más velocidad y capacidad, ya sea que te gusté jugar videojuegos, trabajar desde tu PC, minar y entre otros, en estos últimos tiempos la demanda ha crecido mucho, pero también los problemas para producir chips y otros componentes están afectando en diferentes sentidos.
Nowadays technology has evolved a lot and more and more speed and capacity is demanded, whether you like to play video games, work from your PC, mining and others, in recent times the demand has grown a lot, but also the problems to produce chips and other components are affecting in different ways.
Aun así todavía es posible obtener algunos componentes que circulan en el mercado, en los últimos 10 años el avance ha sido increíble, tanto en computadoras de escritorio como en portátiles, ya podemos ver hasta laptops Gamers, pero todo esto también requiere de un buen enfriamiento interno de los equipos.
Even so it is still possible to obtain some components that circulate in the market, in the last 10 years the advance has been incredible, both in desktop computers and laptops, we can already see even laptops Gamers, but all this also requires a good internal cooling of the equipment.
En computadoras de mesa se necesitan de un buen ventilador principal y otro para el procesador, pero tanta ha sido el avance que ya existe el enfrentamiento con líquidos, este último me parece muy curioso y debo decir que las computadoras se ven más llamativas.
In desktop computers need a good main fan and another for the processor, but so much has been the progress that there is already the confrontation with liquids, the latter seems to me very curious and I must say that computers look more striking.
En los últimos meses me he planteado un objetivo que deseo cumplir a corto plazo, ya que mi PC necesita ser renovada desde hace mucho tiempo; para obtener mejor rendimiento uso sistemas operativos alternativos a los comunes, en mí ciudad el costo aproximado de un CPU con 4 de RAM y 1TB es de 180 dólares, lo cual me parece bien, pero un monitor tiene un costo de 130 dólares y realmente no es malo, pero sé que en otros lados el costo es más económico.
In recent months I have set a goal that I want to meet in the short term, since my PC needs to be renewed for a long time; to get better performance I use alternative operating systems to the common ones, in my city the approximate cost of a CPU with 4 of RAM and 1TB is 180 dollars, which seems fine to me, but a monitor has a cost of 130 dollars and really is not bad, but I know that elsewhere the cost is cheaper.
Como les mencioné al principio, hoy día la tecnología ha avanzado mucho y cada vez se demanda más, ya sea que trabajes o no por medio con ellas, pero siempre son necesarias a la hora de realizar diferentes tipos de actividades o tareas.
As I mentioned to you at the beginning, nowadays technology has advanced a lot and it is more and more in demand, whether you work or not by means of them, but they are always necessary when performing different types of activities or tasks.
---

---
---