Commodore World – Issue Number 24
The news magazine for Commodore 64 & 128 Users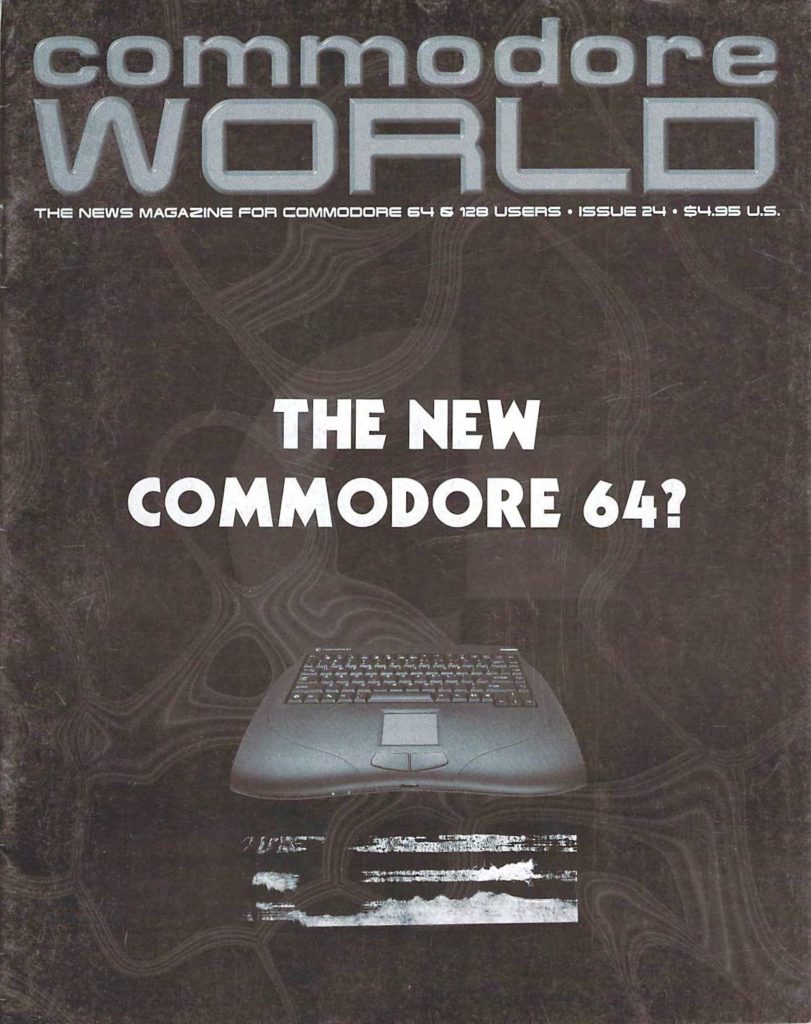 Commodore World was a magazine for the Commodore 64 and Commodore 128 that was published by Creative Micro Designs after the demise of Commodore and production of Commodore computers had ceased. It's pretty impressive how much support existed for the Commodore 64 long after it was gone from retail shelves (and even today). But it was, after all, the best selling computer of all time.
This issue is from October 1998 and includes the following:
Features
CMD FD Internals - An Insight Into The Storage Layout Of CMD FD Disks
Super FD Backup (Type-In Program)
Reviews
Software: Laser Lover's Disk: A New Toolkit for Postscript Printing with GEOS
Columns
Carrier Detect: A Sense of Community
816 Beat: New Commands Provided by the 65816 Processor
Read more: https://www.megalextoria.com/wordpress/index.php/2017/01/09/commodore-world-issue-number-24/
---
Check out some of my other recent retrogaming and retrocomputing posts!
Digital Archaeology: Floppy Disk #10 – SPEDEL2.DOC
https://hive.blog/retrocomputing/@darth-azrael/digital-archaeology-floppy-disk-10-spedel2-doc
Compute! (December 1984)
https://hive.blog/retrocomputing/@darth-azrael/compute-december-1984
Computer Gamer (October 1986)
https://hive.blog/hive-140217/@darth-azrael/computer-gamer-october-1986
Hello Kitty World (NES)
https://hive.blog/hive-140217/@darth-azrael/hello-kitty-world-nes
Q*bert (Atari 2600)
https://hive.blog/hive-140217/@darth-azrael/q-bert-atari-2600
Official Sega Saturn Magazine (April 1998)
https://hive.blog/hive-140217/@darth-azrael/official-sega-saturn-magazine-april-1998
---
---