Stacking Hive and H-E tokens in a Very Up and Down Week
This has been and up and down week for crypto prices and also for the stock market. I don't know which one moved more in dollar or percent terms. As for me, I am focusing on accumulating as much crypto as possible since I am working on holding them for the long term. I do expect all of the prices to be up in five years time.
Everyone wants to be a holder of Crypto when it goes to the moon. But to be part of that trip, you need to prepare. I for one want to be onboard when Hive and HE tokens start taking off for the moon. As part of my preparation, I have monthly targets that get adjusted if I exceed it the prior month.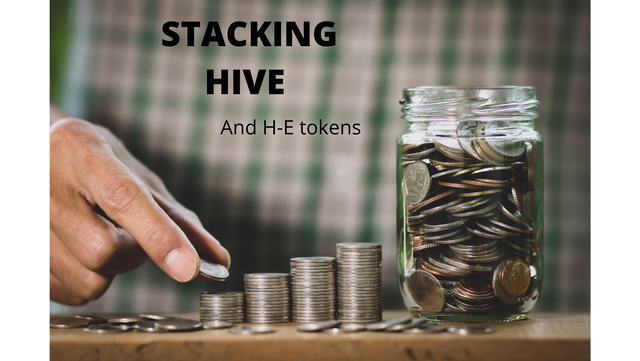 I established new monthly and year end goals. Here is the post reflecting the goals I will be tracking: https://peakd.com/hive-167922/@darmst5339/what-should-i-aim-for-now
Hive Target
For September, I am targeting an increase to my Hive Power of 83.8 Hive. This week I added 27.214 resulting in an increase this month of 84.845 reaching my monthly goal. Let us see how much more I can add by month end.
I had one article that had a very nice payout, it helped me with all my targets. Also, I was albe to get my curation APR over 10%.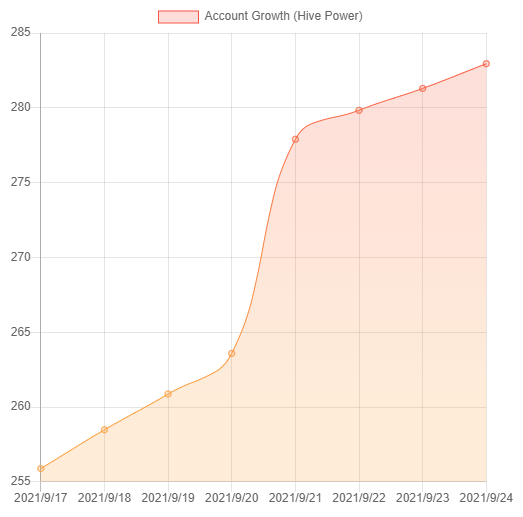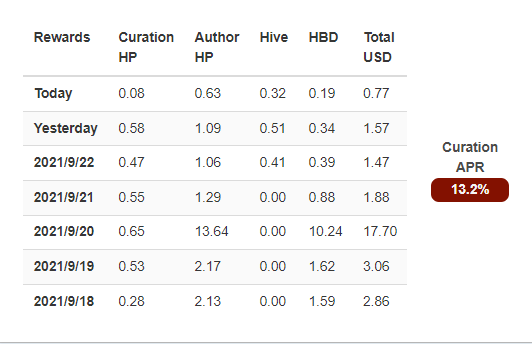 CTP Target
I am targeting an increase of 1845.7 CTP for September. This week I have added 378.792, a little less than las week, making total added for the month so far 1293.264 CTP. It will be close to reach this goal by end of month.
Alive Target
For September, I am targeting 2032.7 Alive. I have added 345.480 Alive this week totaling 979.688 for the month. I am behind this month so I will need to focus more in this community. The Alive token if stacked has started paying out weekly dividends in BRO so this is a great token to accumulate.
POB Target
I am targeting 147.8 POB for September. I have added 14.190 POB this week totaling 86.318 for month to date September.
LEO Target
It is my smallest holding of the four targets that I have. I plan to post at least two posting per week in the LEO community. For September, I have added 31.105 LEO resulting in 59.038 so far this month. This week, I exceeded my target for the month hopefully I can make up some of my prior month's shortfall before month end.
SUMMARY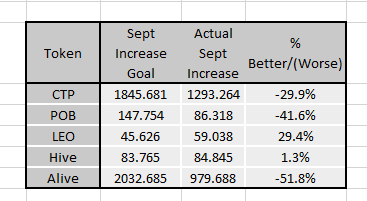 If anyone has any suggestions that would assist toward my growth, please let me know in a comment below.
EVER FORWARD!!!
Posted Using LeoFinance Beta
---
---