IAAC - Day 113 Little frogs on back porch hiding
Today is Wednesday, September 22nd and I am happy to be alive.
When watering the plants, I noticed a little frog hiding in the hole in the handle of the watering can. The hole was small so I could not get my finger in there to get the frog out and it gripped on when I tried to shake it out.
Then later in the day, when we were taking the cover off the grill there were three little frogs on the cover. We shook them off of the cover and they went hopping away to hide somewhere else. I was able to get a picture of one that had gone behind a pot on the deck but I went to the other side before it got away.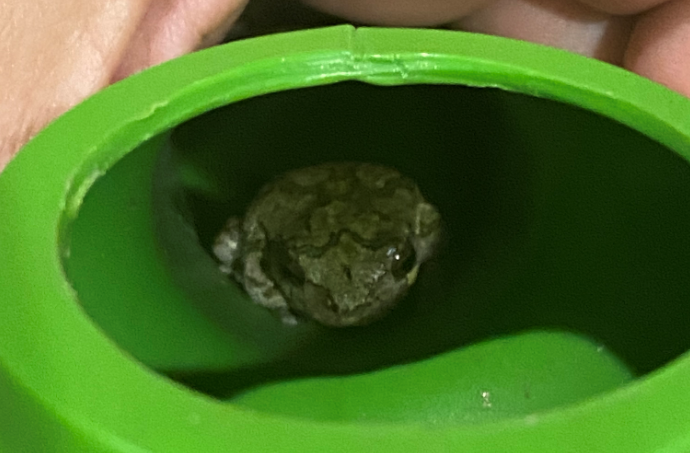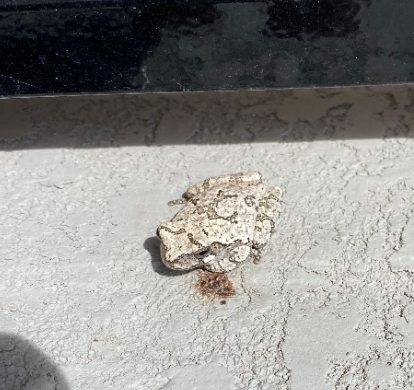 I am taking part in the #IAmAliveChallenge. The 4 basic points to take part in the #IAmAliveChallenge are: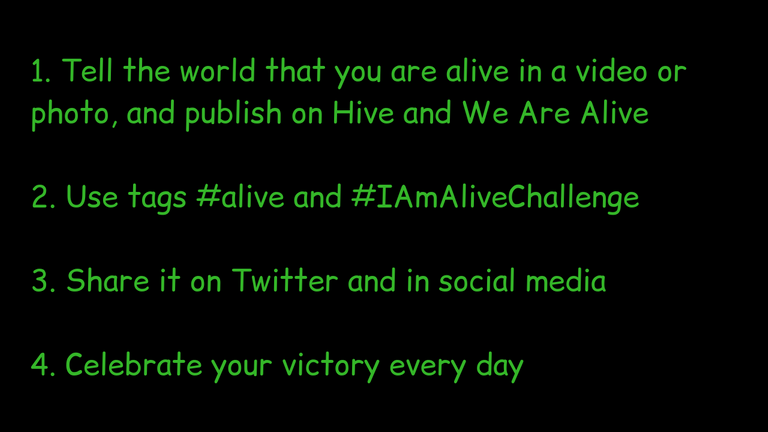 For more information please refer to their guide at https://www.wearealiveand.social/hive-155221/@wearealive/we-are-alive-tribe-the-guide
---
---