Portrait of a Caucasian Shepherd Dog (pastel)

Hi friends!
Sometime I wanted to portray a Caucasian Shepherd
Why him?
An incredibly difficult drawing object for me!
But I love unattainable goals!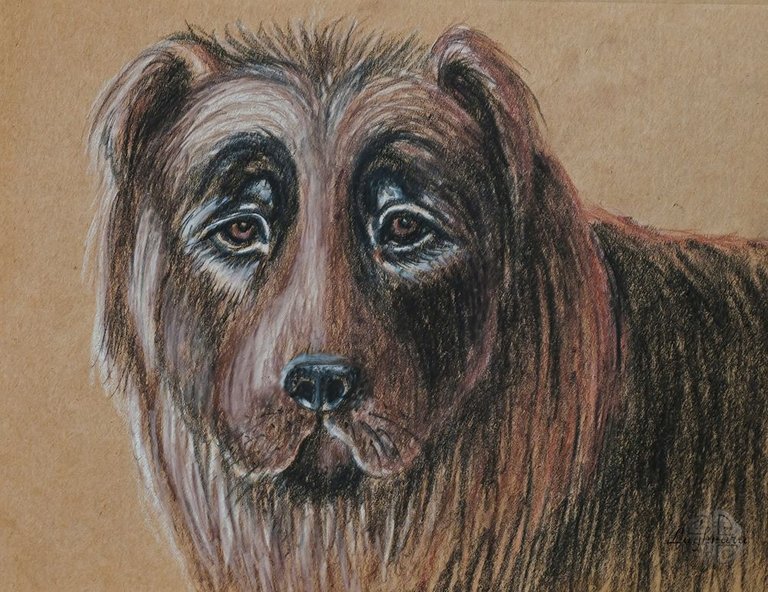 For work this time, I chose tinted paper for sketches and limited myself to four colors - chalk, charcoal, sanguine and sepia.
It seemed to me that such a palette would be most suitable for the image of this dog.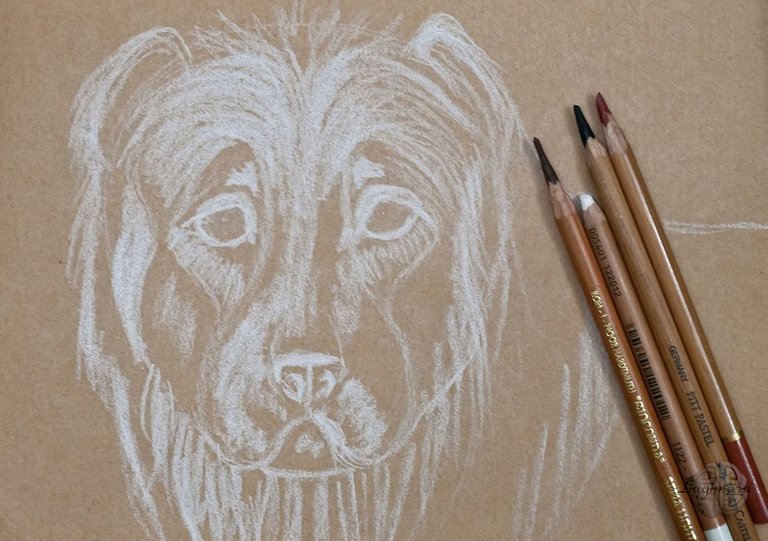 Yes, our dog named Baron was be a model for drawing
So, I made a contour sketch of the shepherd's head with chalk.
This time I started working with the lightest color, because you can't draw with chalk on top of a strokes with charcoal.
I also laid out the lightest areas. I guided for myself that the light will fall from the top left and slightly in front.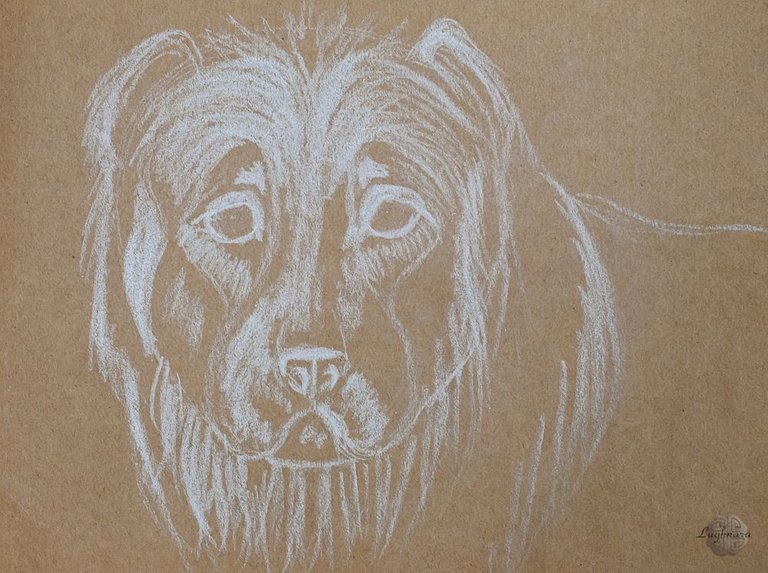 Then she began to introduce midtones.
I worked with sepia on the more illuminated part, and walked sanguine along the contour of the shaded area - I made a semblance of contour. Somewhere I painted over the area completely, somewhere I applied separate strokes, imitating randomly protruding hairs of wool.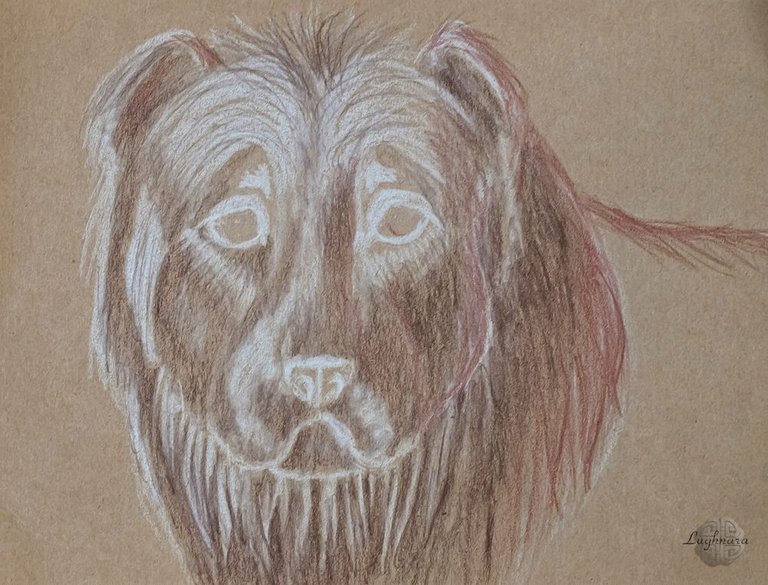 Well, the last step was to put coal into operation.
I strengthened the shadows, painted the details - eyes, nose, mustache, highlighted individual strands of wool on the shirt front and painted over part of the body.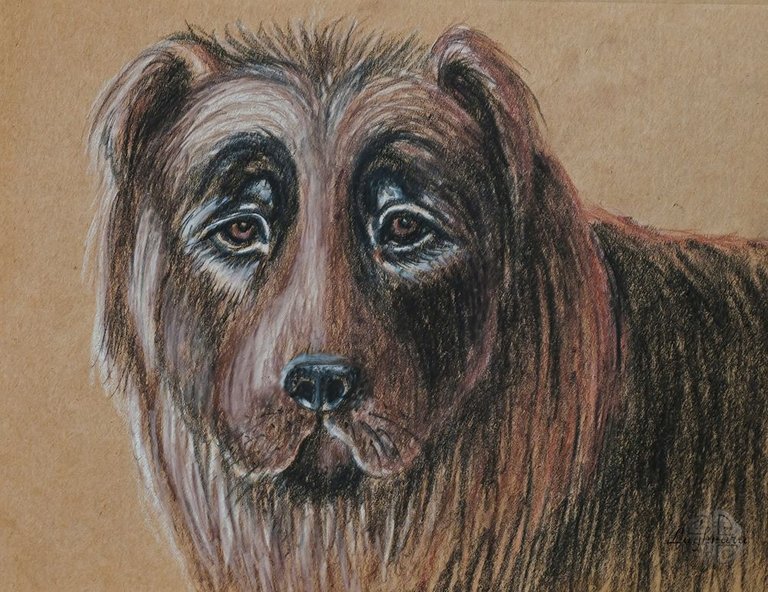 Yes, it was very difficult to draw a shaggy dog with a strange expression on its face.
But I hope I did it!
Have a nice and creative day for all!
Regards
Gera
---
---