Cozy bay near the abandoned hotel
There are many different, interesting places here in Kemer. We recently managed to get to a remote beach, which seemed inaccessible to
us because it is located behind an artificial canal for fishing boats. There are a lot of fish swimming there, which obviously came here from the sea. And one day we found a detour across the bridge on the other side of the river and got to the other side of the beach. For the first time, my mother and sister sailed across the canal without me in a boat. But this time we arrived by car!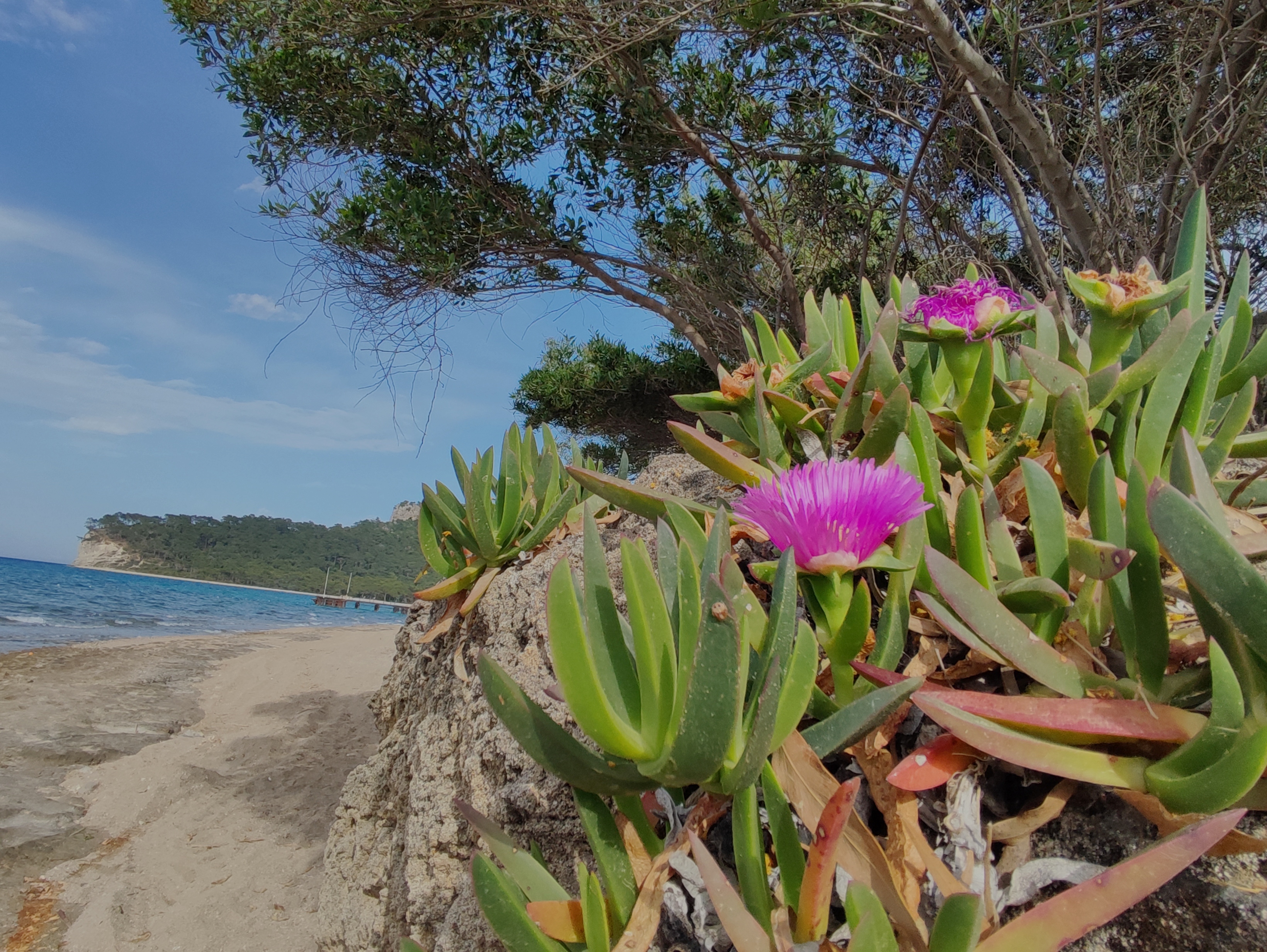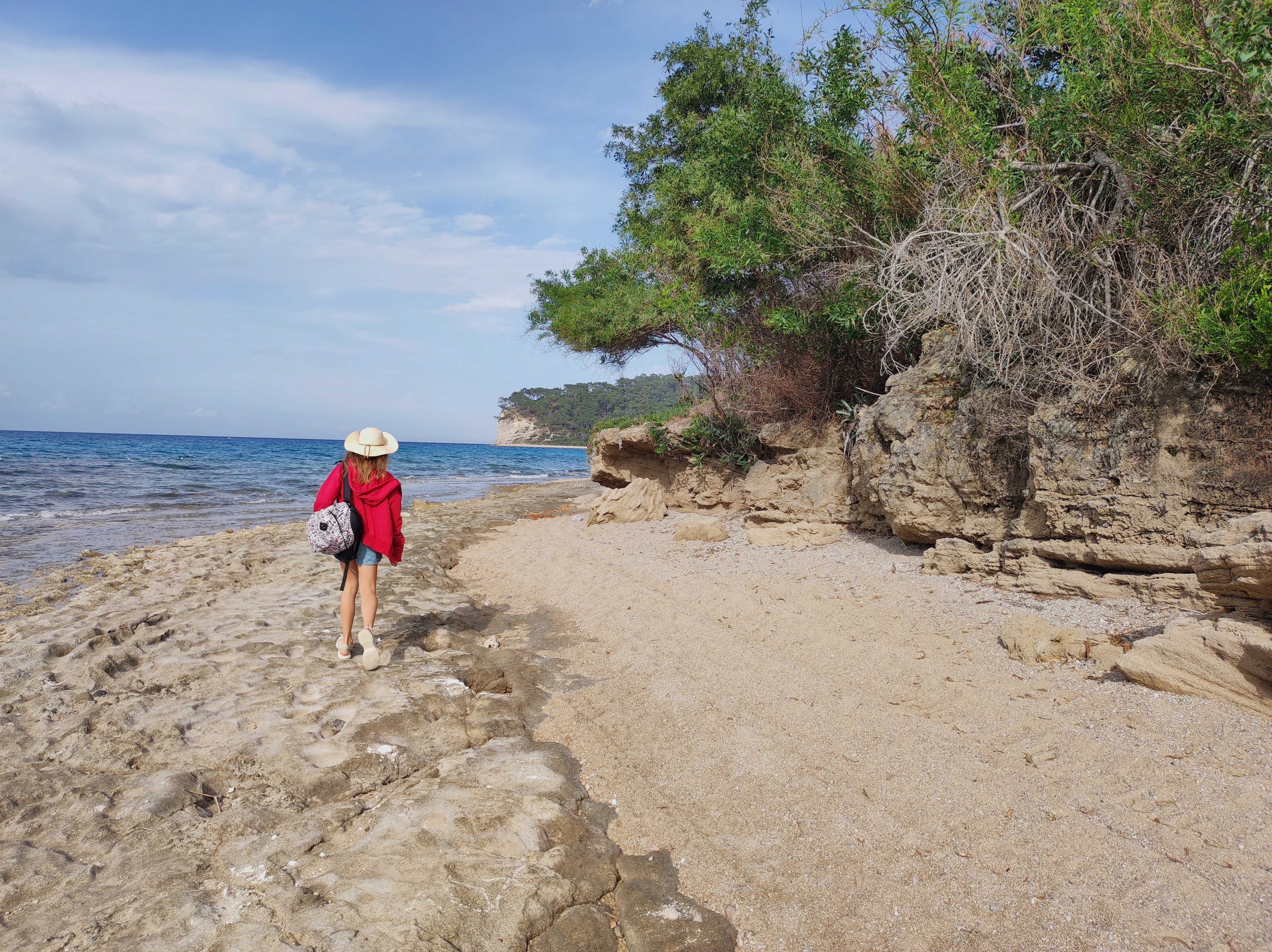 No, no, no, we did not sail by car! The fact is that there is a bridge a little further, because the bay is very long. And so we drove across the bridge and parked. Then you need to go on foot, because the passage near the grid is very narrow. In general over the river! And now the beauty begins! Wild beach where no one is. Very beautiful views of Kemer and the blue mountains are to the left of the beach, and to the right you can see a beautiful rock covered with forest, which blocks the sea.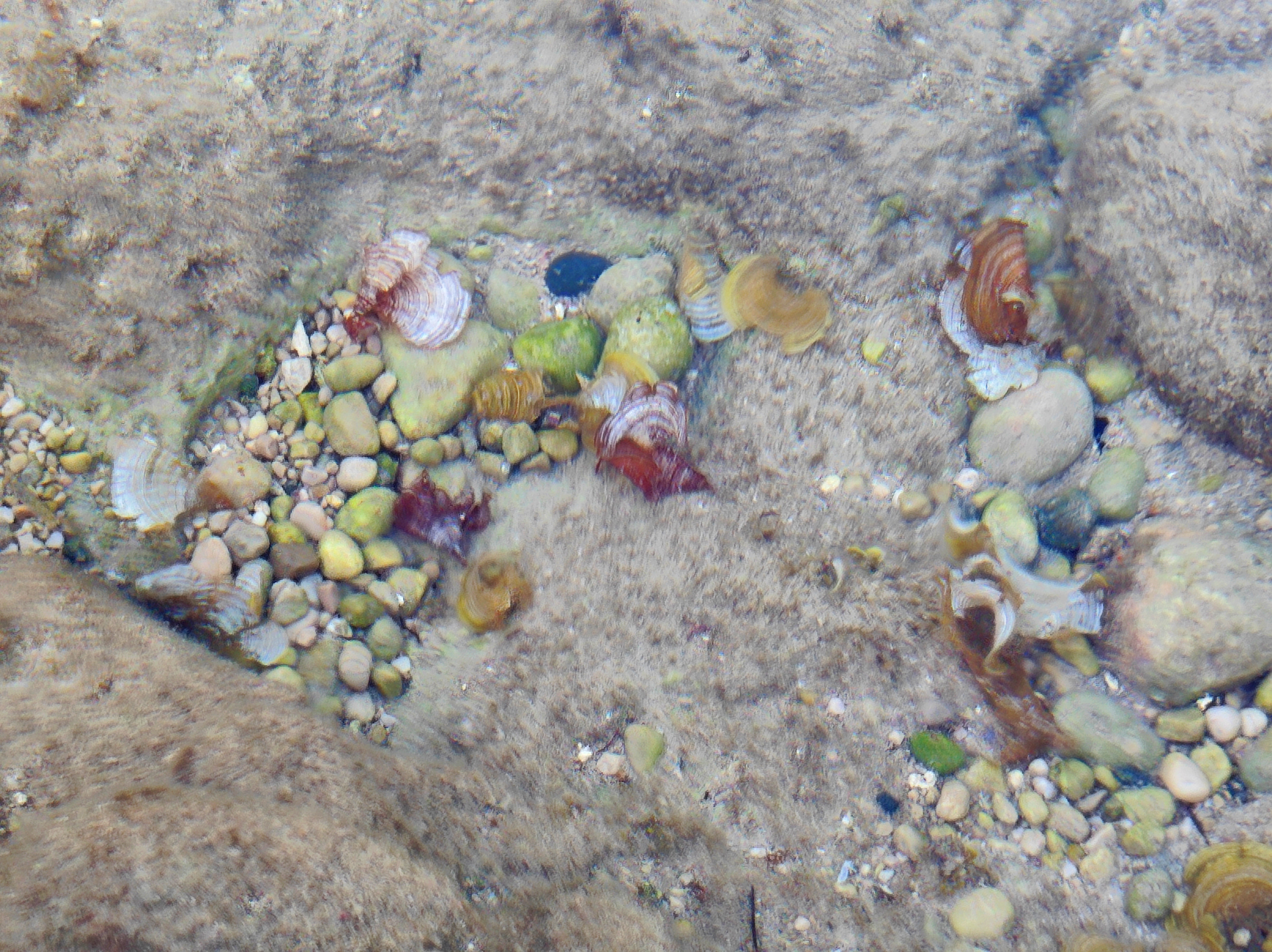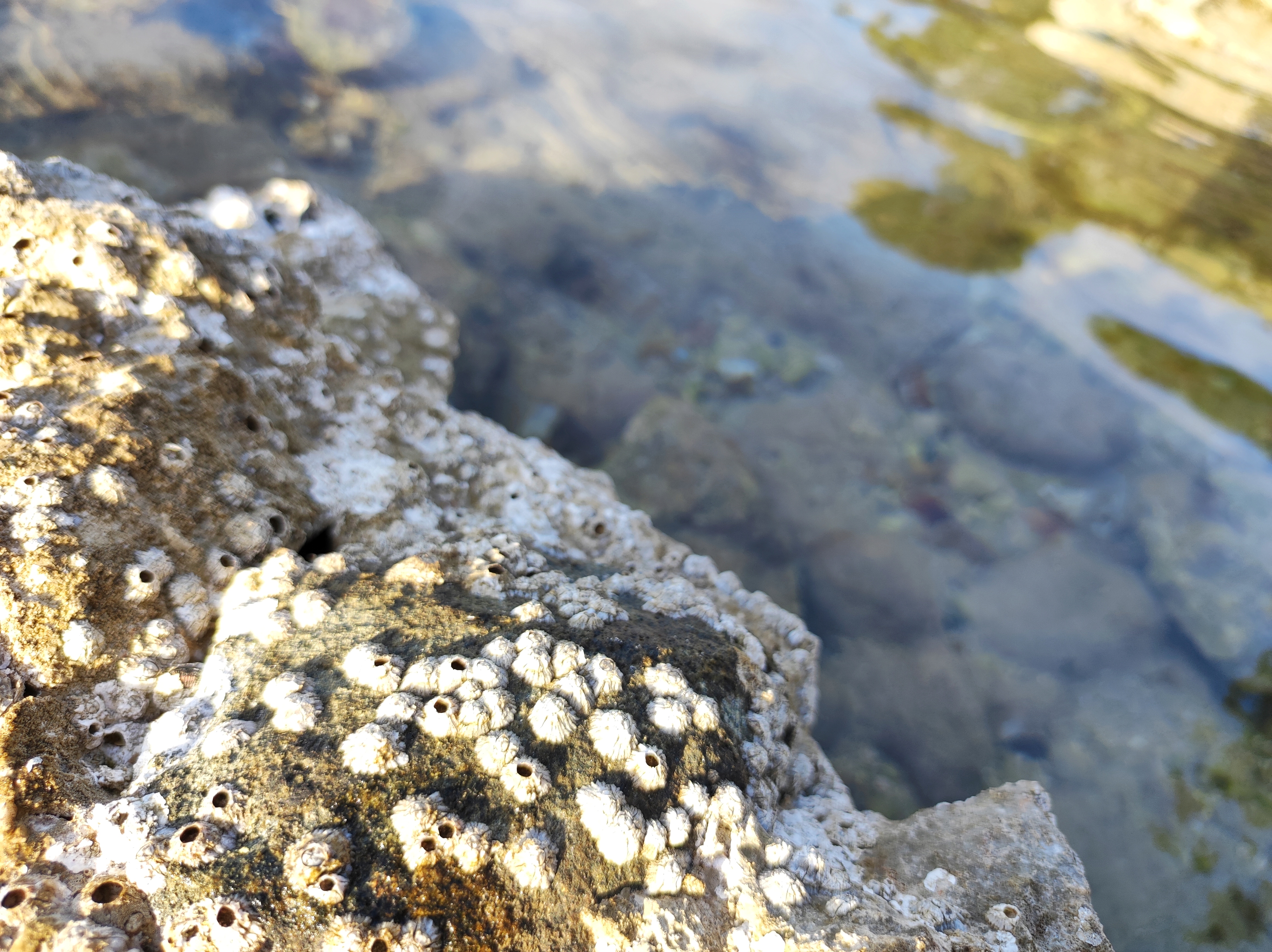 In the sea, near the shore there are stones to which fish swim, and I try to catch them. Also there are very beautiful crabs in shells all sorts of pink, yellow, white and with claws! Incredible! On the shore there are incredible glades with pink flowers! The water is beautiful. In addition, there are barbed stones at the bottom. Along this beach you can reach the extreme rock, which closes the road further.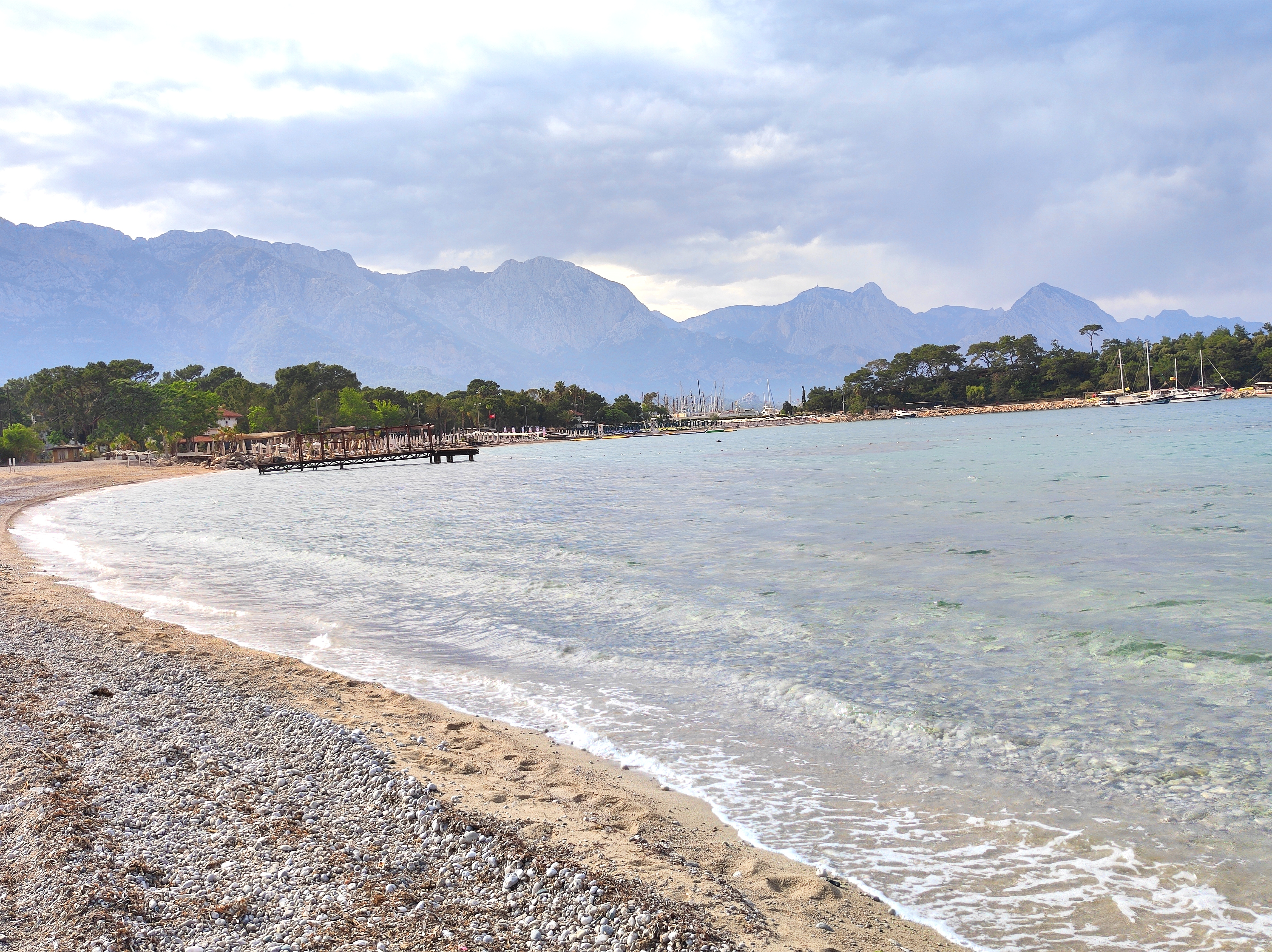 But I have not been on the rock yet. While my sister was lying on the sand, my mother and I walked on the rocks along the sea. And we weren't sure what was possible there, because there was a security guard. Approaching closer, we tried to pass. So! We succeeded! The guard was friendly and even showed how to choose the best trail.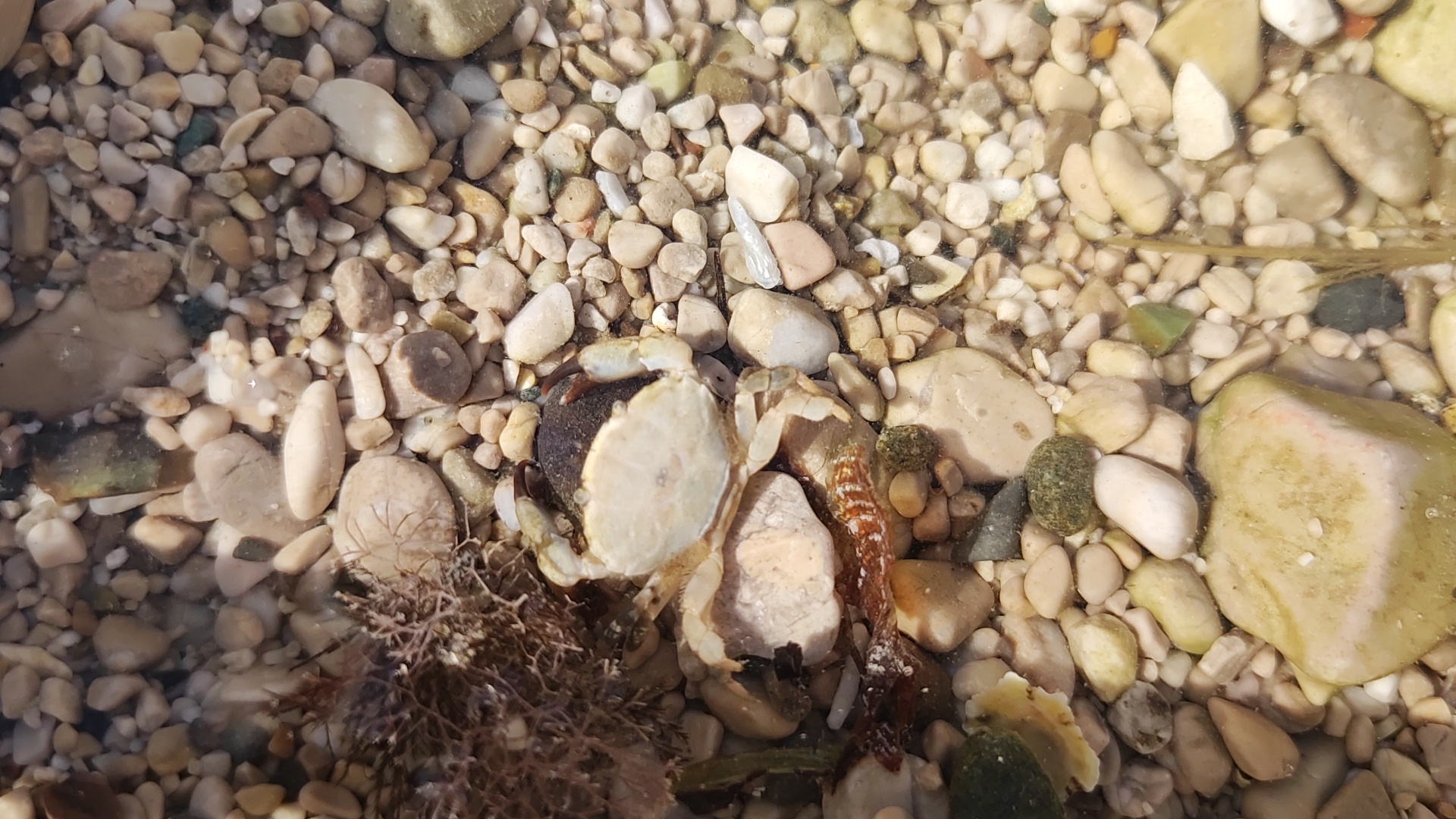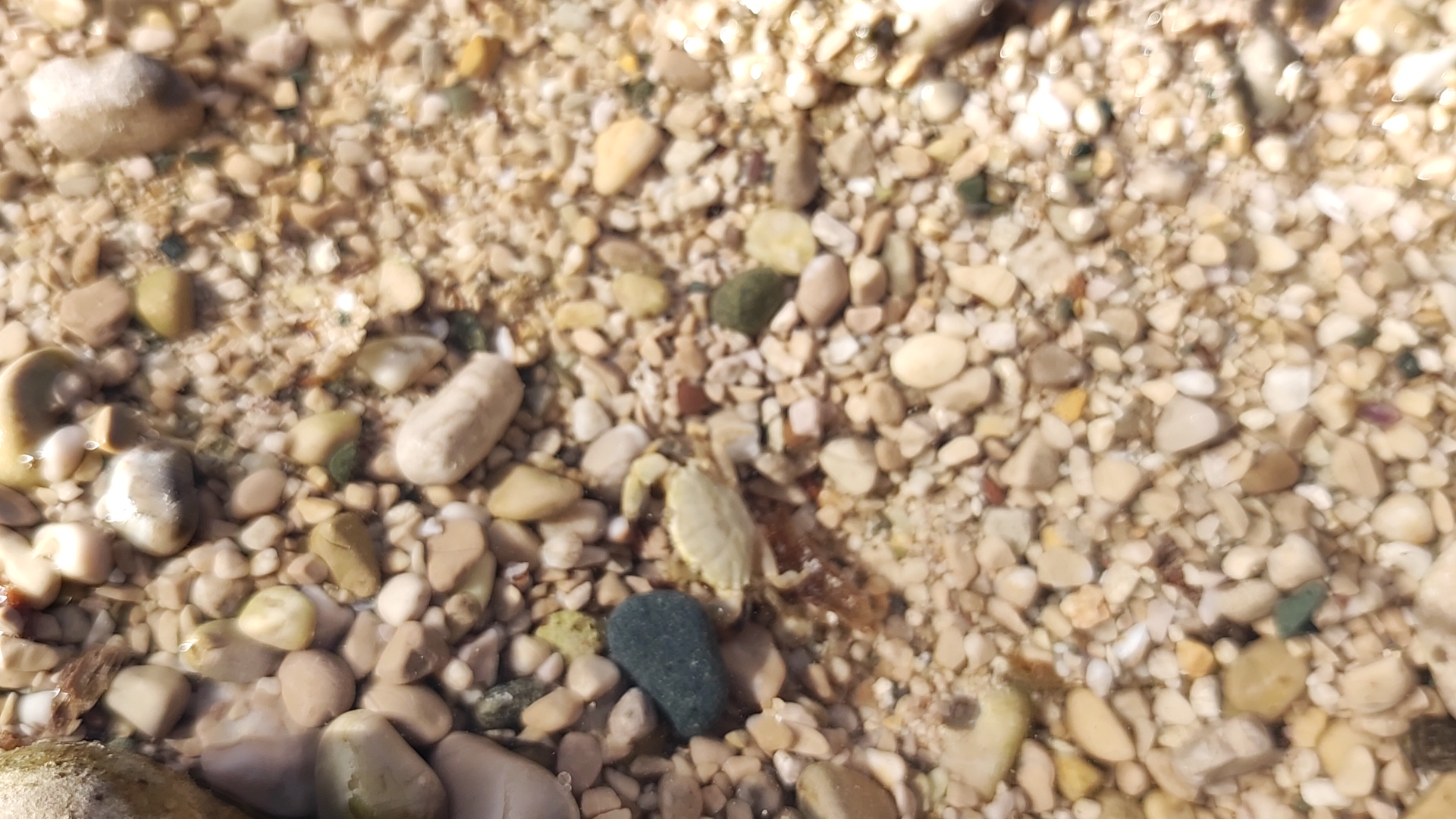 I really enjoyed catching crabs here. They are very beautiful here! And I love watching fish. Although I failed to catch at least one. In general, the beach is very beautiful! Be sure to visit there if you come to Kemer.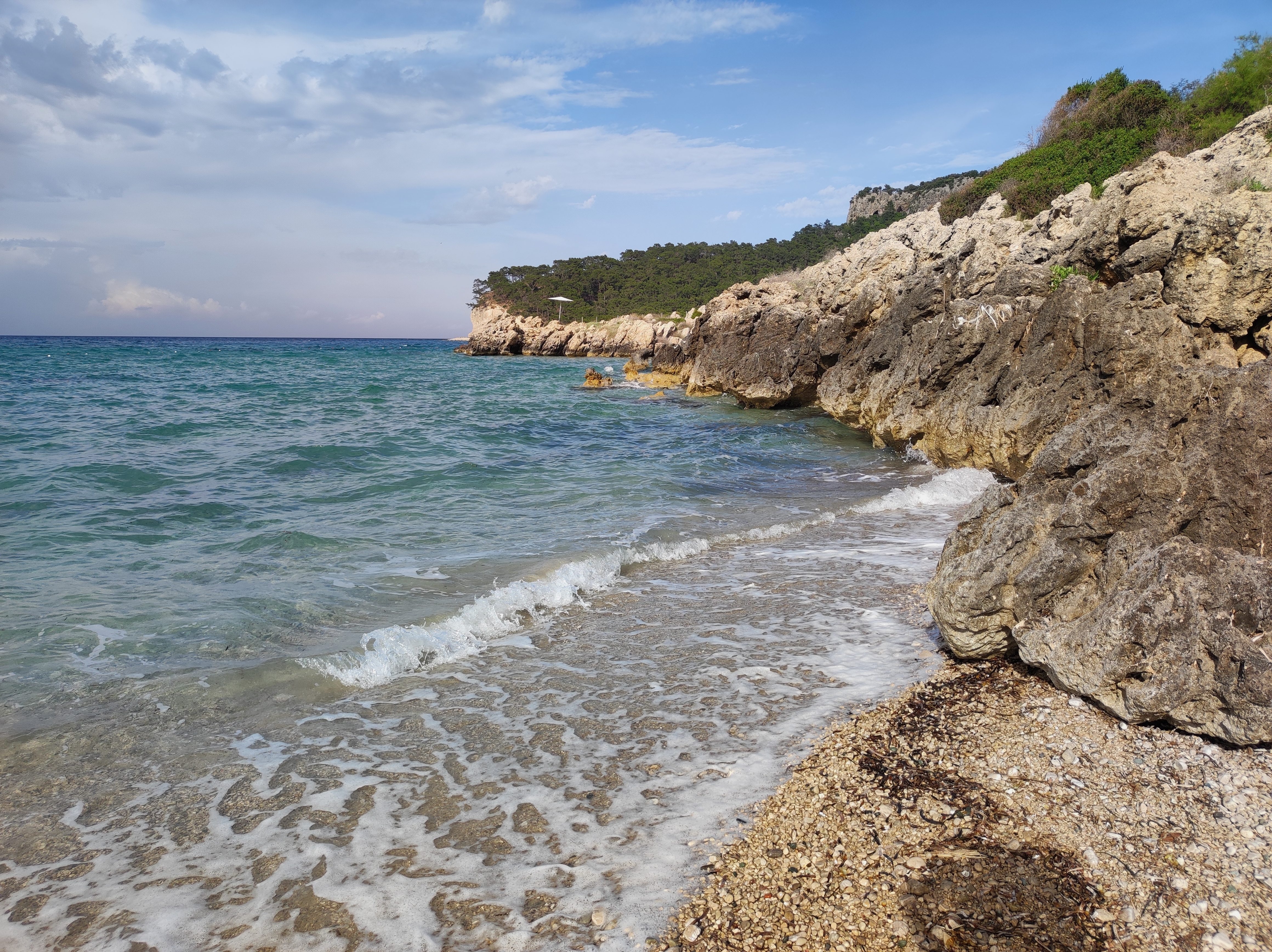 Bye bye everyone 💕
---
---