Chicken Curry For Rainy Days

---
Those of you who love the sweet and greasy taste, definitely cannot ignore the chicken curry. This dish is even more suitable on rainy days.
Curry is a dish appearing in many countries, spreading in many regions and changing according to the local culinary culture's taste. As a rustic dish, also quite easy to make, curry is always loved by everyone whenever we have the opportunity to gather together, or simply change the taste for a family meal.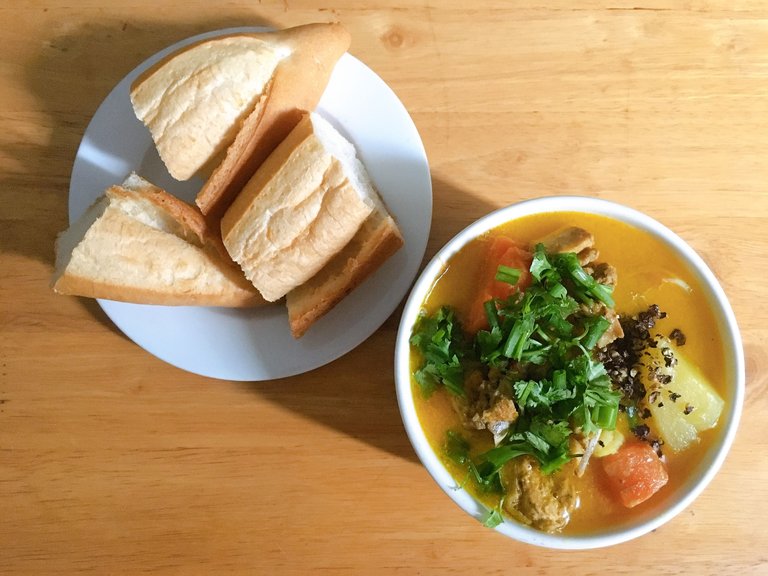 There is nothing better than eating this dish with family members. The aroma of curry mixed with tender pieces of chicken, delicious root vegetables and crispy bread is hard to resist.
Preparation materials:
1/2 chicken (for this dish, the old chicken will be more delicious because the chicken will not be too mushy when stewed for a long time).
2 carrots
3 potatoes
1 sweet potato
1 onion
1 bag of curry powder (5 grams)
100ml of coconut milk (I couldn't buy coconut milk today, so I used coconut milk powder and mixed it with warm water instead)
40 grams of condensed milk
Coriander, basil
Cooking oil, salt, pepper, dried onion, garlic, lemongrass
Bread / vermicelli / hot rice served with
The quantity of ingredients may vary depending on the serving size of each person.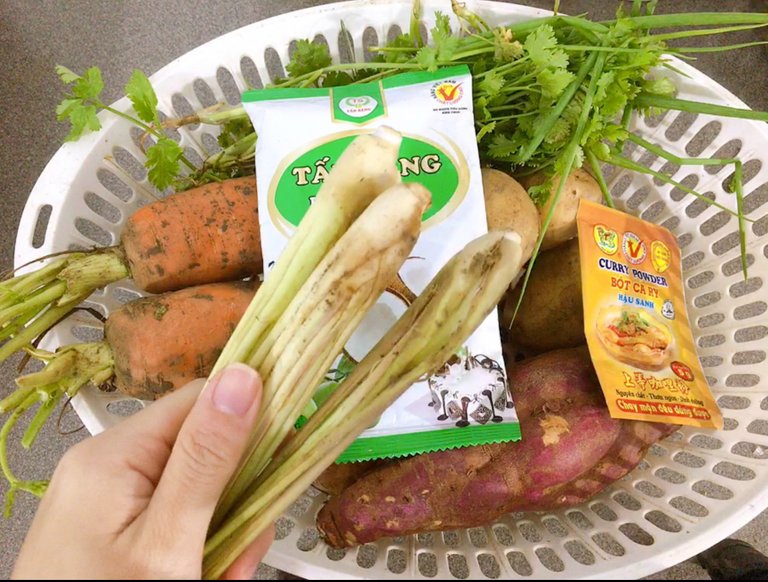 Prepare ingredients:
Chicken washed with dilute salt water, drained, cut into bite-sized pieces. Marinate chicken with curry powder, salt, onion and garlic (minced), lemongrass (cut into pieces).

Carrots, potatoes and sweet potatoes are washed and cut into bite-sized pieces.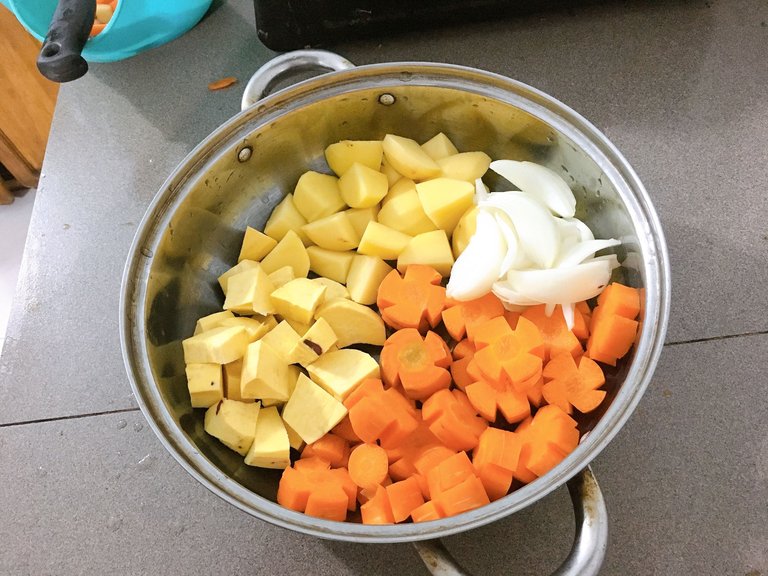 Processing:
Fry the onion and garlic, add the chicken and stir-fry them, then add water to cover the chicken and cook until the chicken is soft.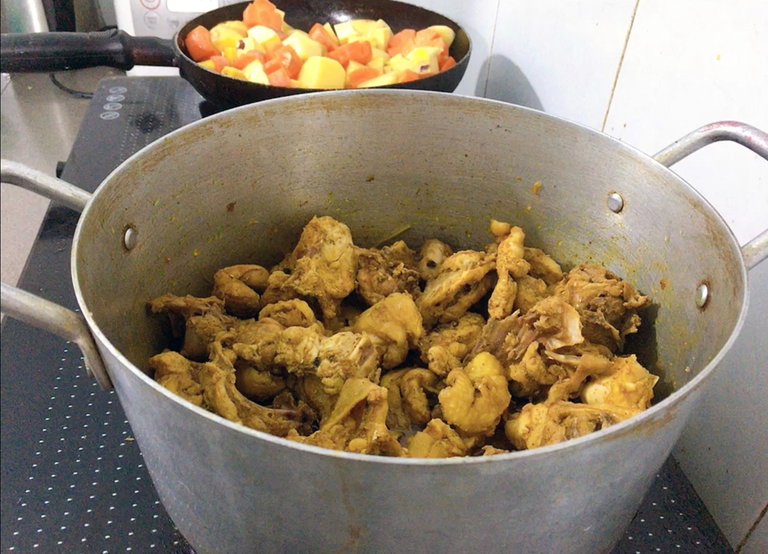 While waiting for the chicken to cook, fry the carrots, potatoes, and sweet potatoes.
When the chicken is cooked, add in the pre-fried carrots, potatoes, and sweet potatoes. Next, add the onion and coconut milk. Cook until ingredients are soft.
When the chicken and ingredients are cooked, add condensed milk and pepper. Taste again to make sure the dish is just right.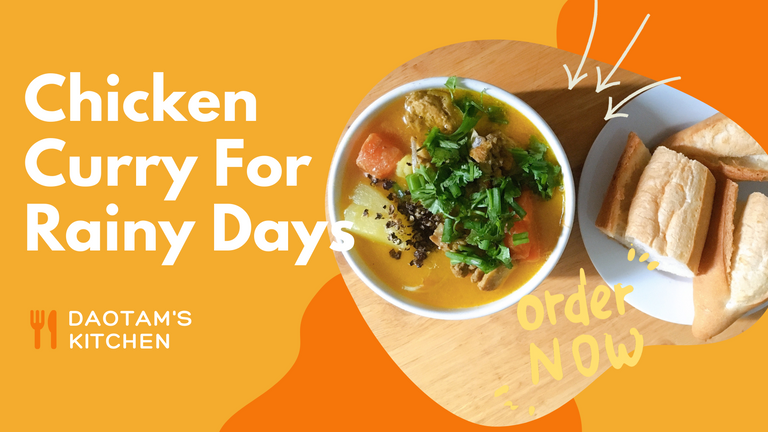 Hot chicken curry can be eaten with bread, vermicelli or rice. Adding a plate of salted lemon pepper with cilantro and cilantro is perfect for rainy days!
Thank you for following this post. Good luck.😊
---
▶️ 3Speak
---
---