Happy Vietnamese Teachers' Day Weekend Party With Friends ❤️❤️❤️
Hello blog friends and readers, ​what did you do on your weekend? Dating a lover, spending time with family or friends?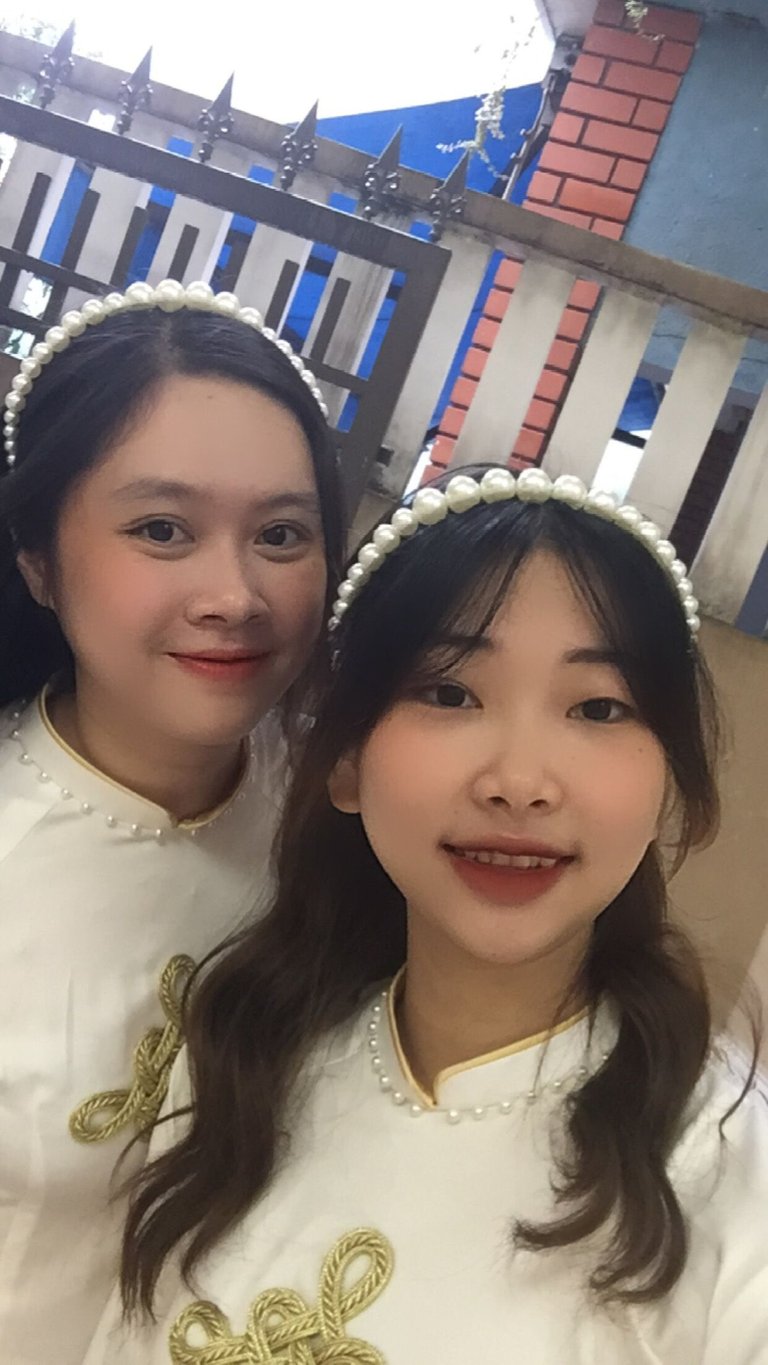 Special Day
Today is November 20th for me it's just a normal weekend but not for my friend. In Vietnam, November 20 is a very special day for teachers because this is the day for students to show their respect and gratitude to those who have taught them.
I have a friend who is a teacher and today we decided to have a barbecue at home to celebrate her day, and it's also a weekend for friends to get together.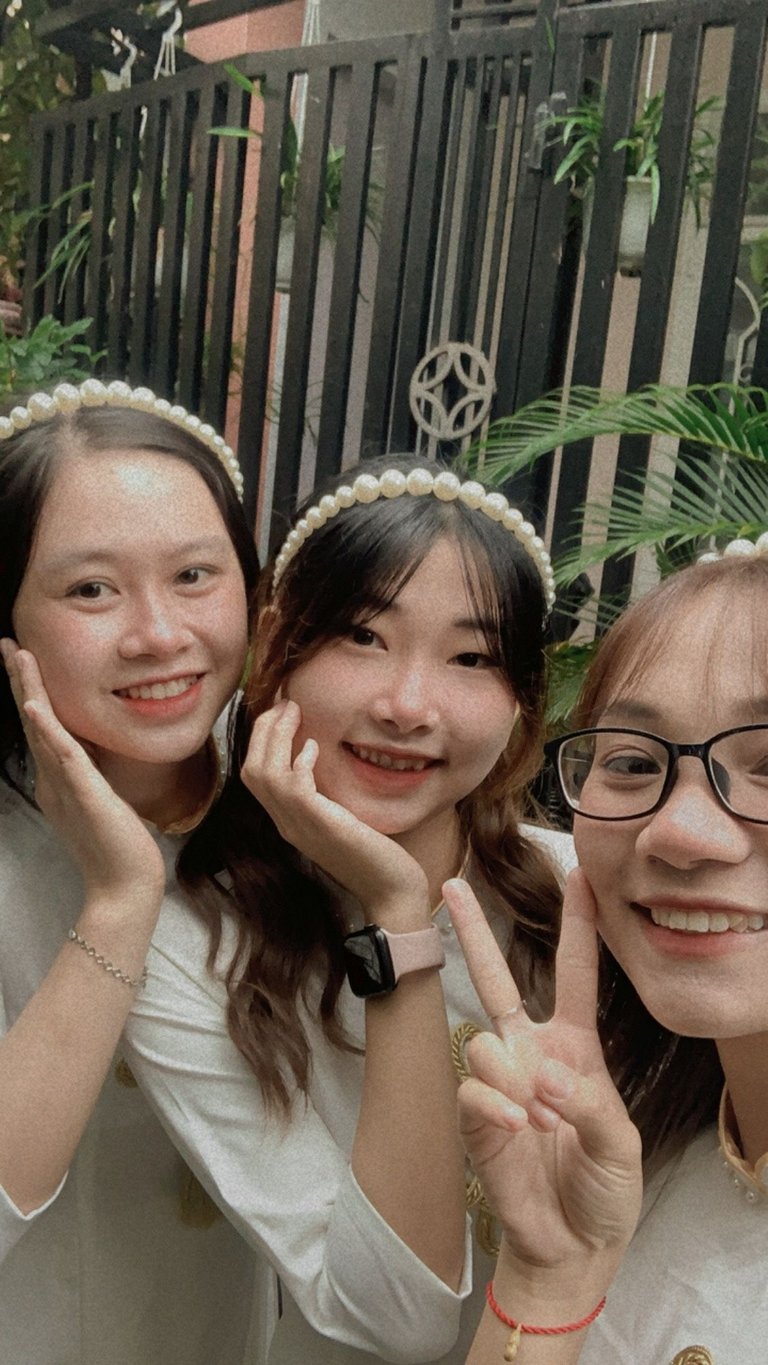 This is a picture I took of her while wearing ao dai. She is my best friend and we have known each other for 8 years, and today is her day, so I want to congratulate and thank her 🥰.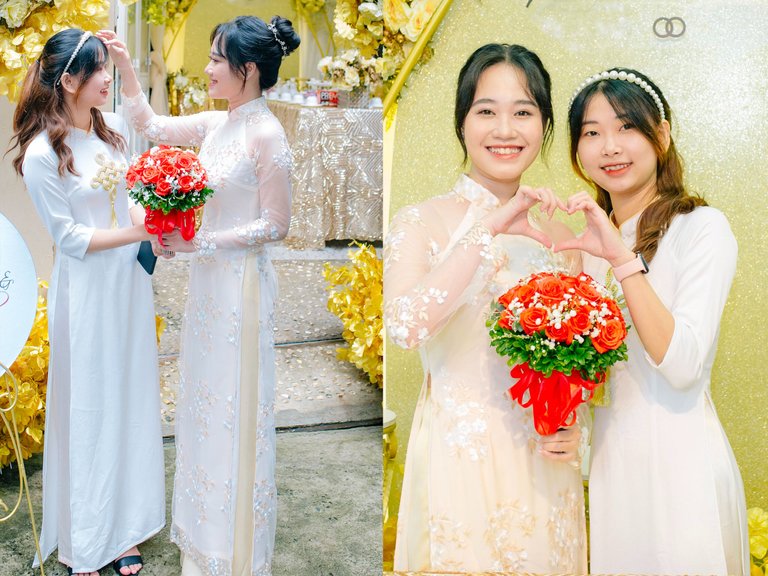 ---
Party of Happiness
We've decided to make a barbecue for tonight's party. It's a bit chilly and the early monsoon rains are ideal for a BBQ party. We cooked together the foods we loved, talked and cherished those moments.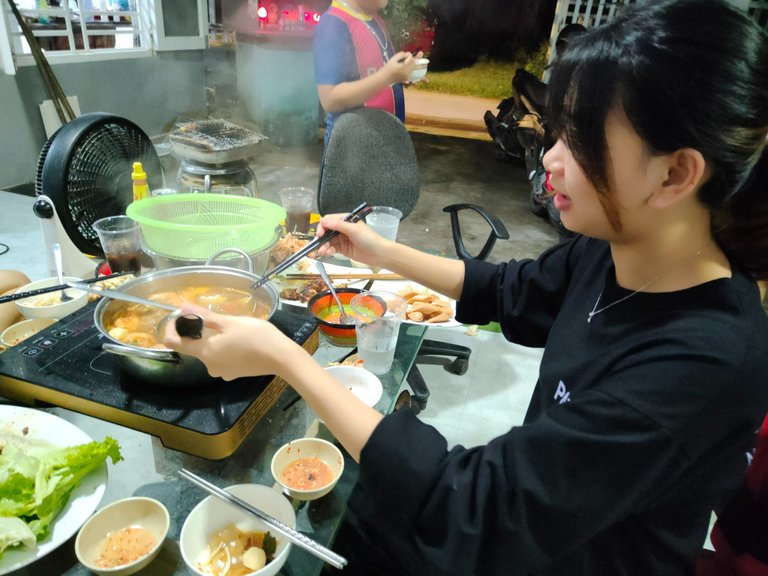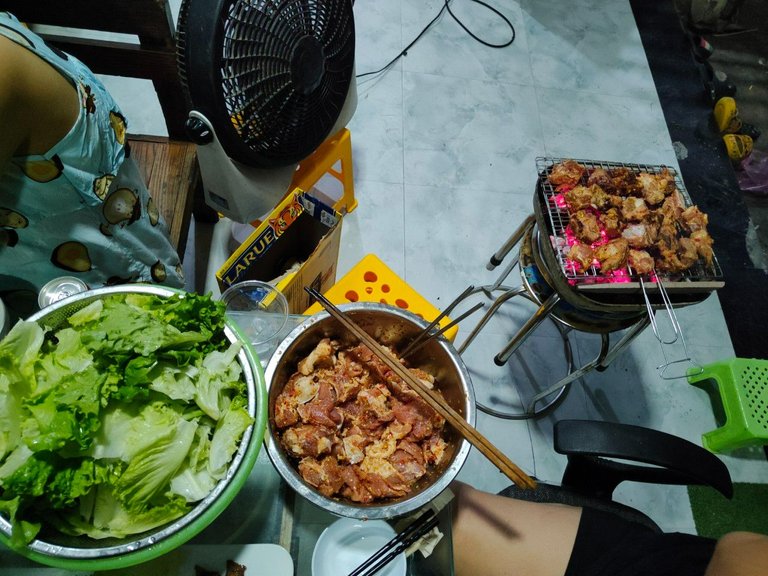 ---
Grilled Ribs
This is grilled ribs, we used charcoal to grill this ribs. Since I'm not a marinade, I don't know what ingredients are included, but as far as I know, the ribs will be marinated with lemongrass, chili and a little spicy satay to make the dish more flavorful. Put on the grill for about 2 minutes, the ribs start to cook, and when they change color, turn them over. The delicious young ribs with the scent of spices and a little spicy chili made our party more meaningful. I congratulated my friend by eating a lot.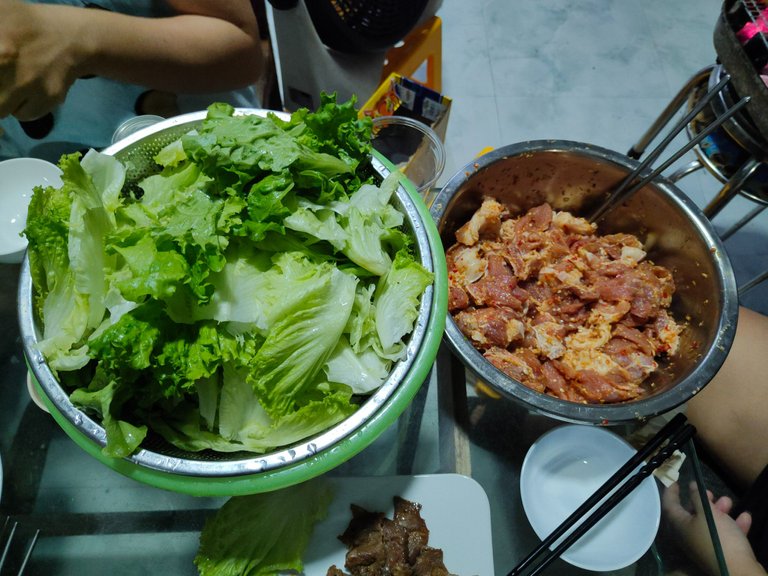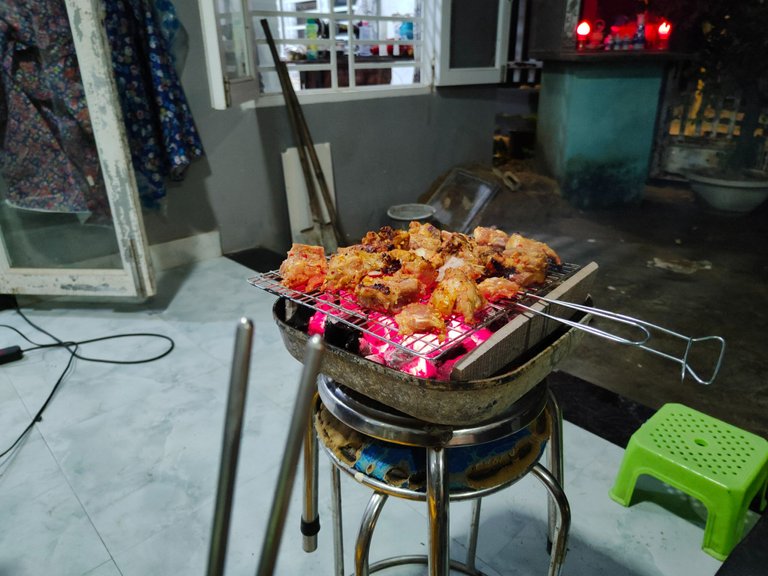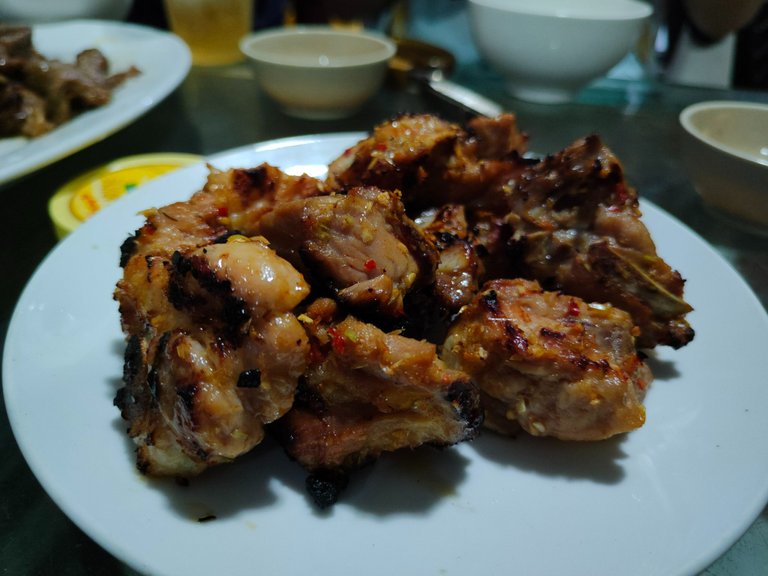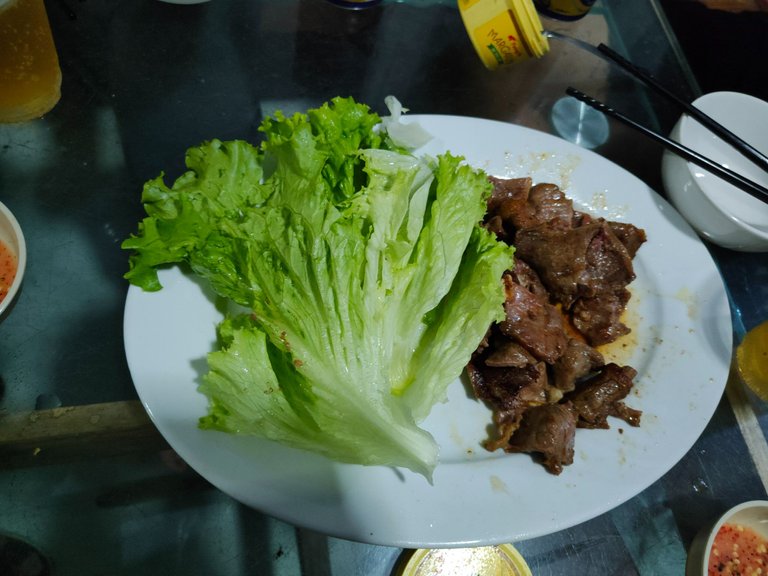 ---
The second dish is "Grilled Beef with Butter"
This dish is simpler because no seasoning is required. The most important part to make this dish even better is the dipping sauce. The dipping sauce is made from salt, sugar, chili and lemon, but it needs to be mixed in the right proportions to get a perfect sauce for the dish 😅. Grilled Beef with Butter is best served with salad, the sweetness of the beef is mixed with the aroma of butter and the freshness of the salad mixed together.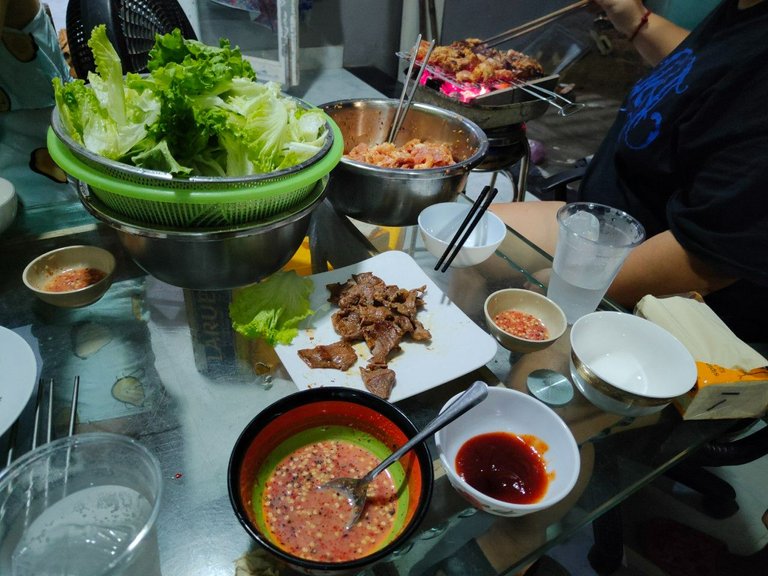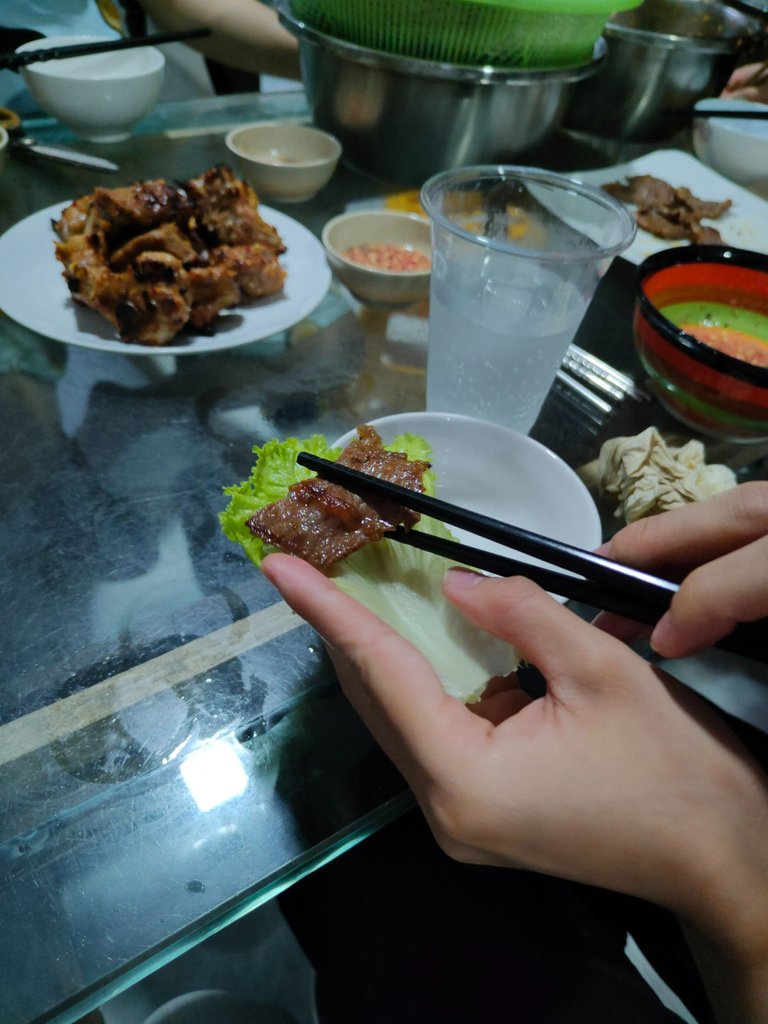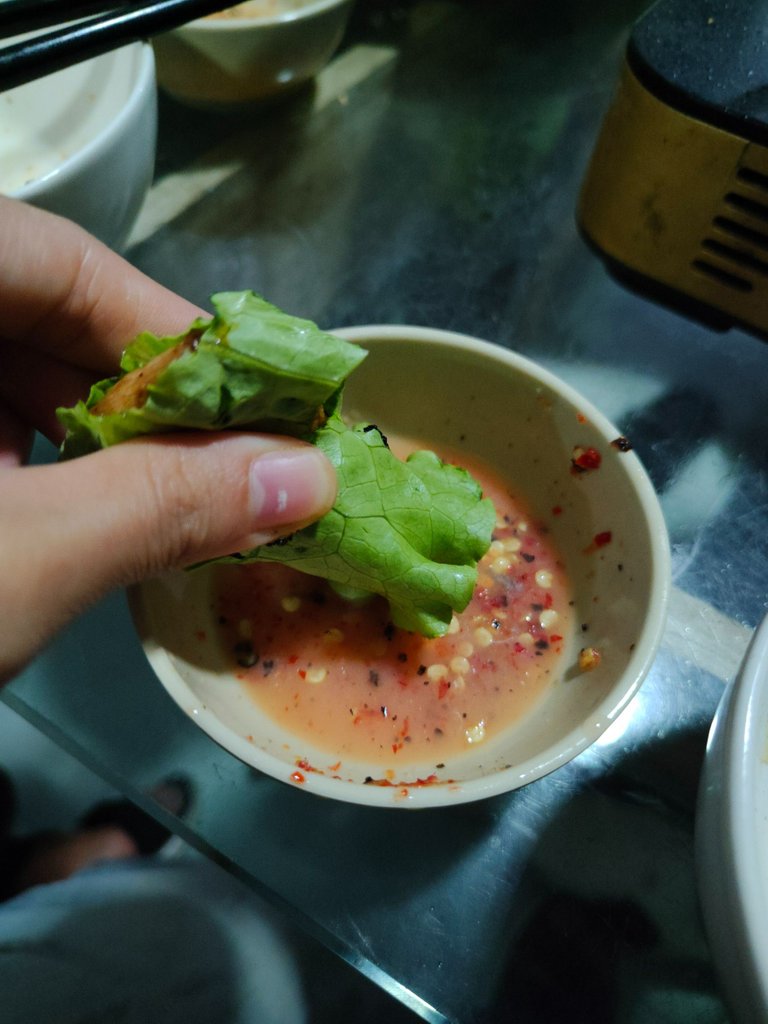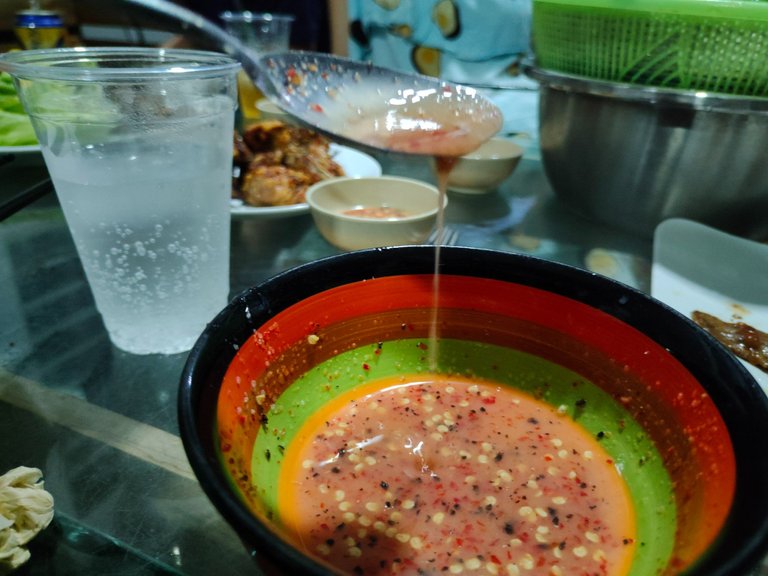 ---
Tonight's party special 🍲🍲🍲
And the special dish of tonight's party is hot pot. This full topping hot pot can only be made at home 😅, because there will be very little topping in restaurants. In the hot pot, there are shrimps, sausages, enoki mushrooms and a special ingredient 😉.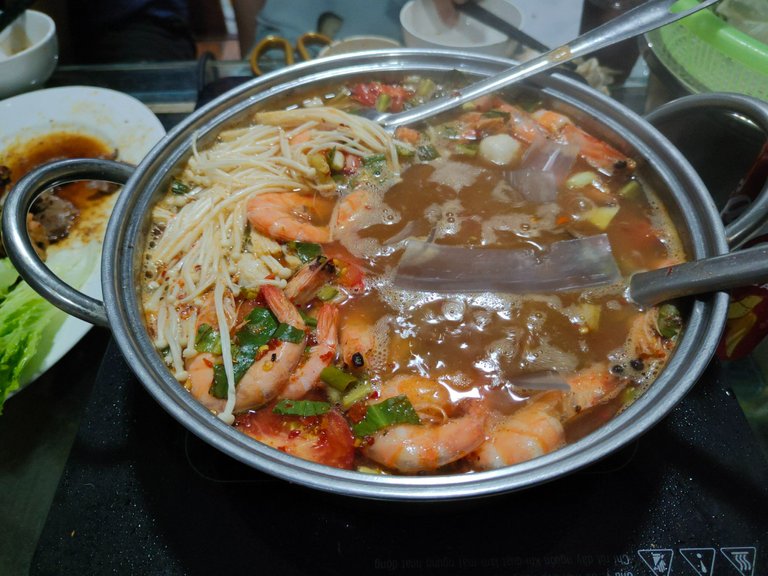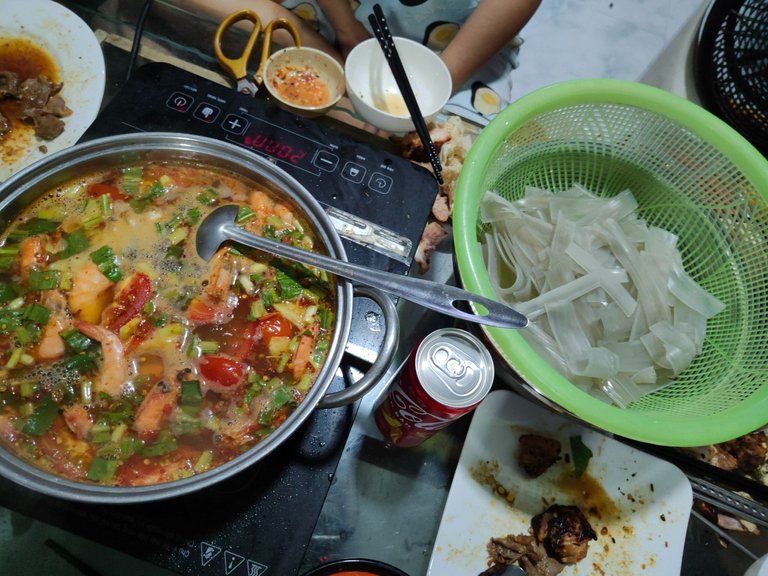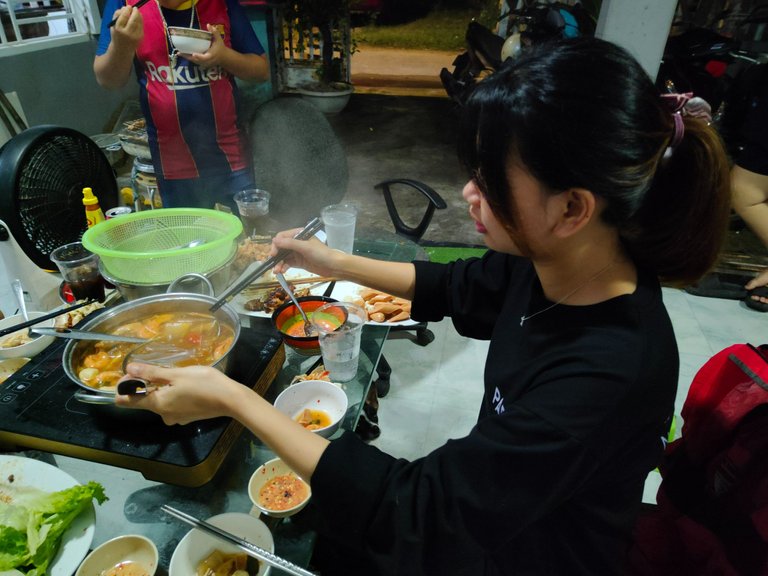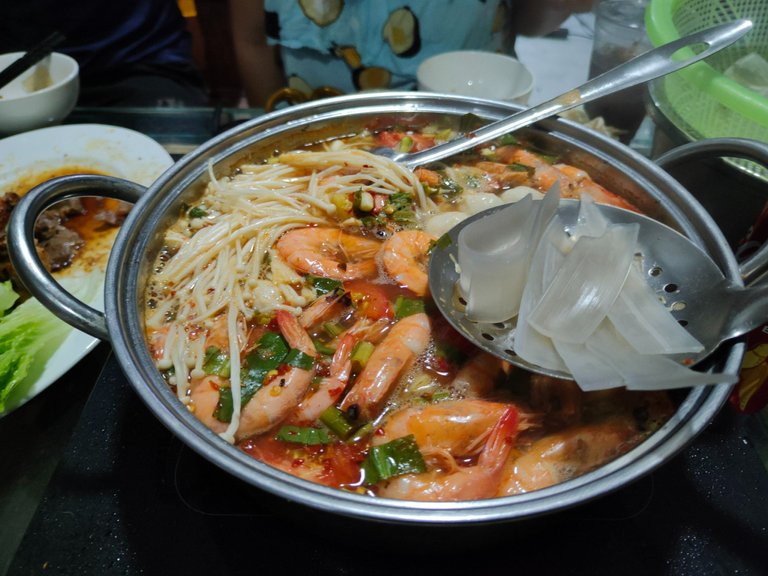 The special ingredient that I want to mention in this dish is the "Chinese flat noodle", which is made from sweet potatoes and often appears in famous Chinese dishes. I have never eaten this dish before, and I find it very delicious. Since it was delicious, I decided to learn about this particular ingredient.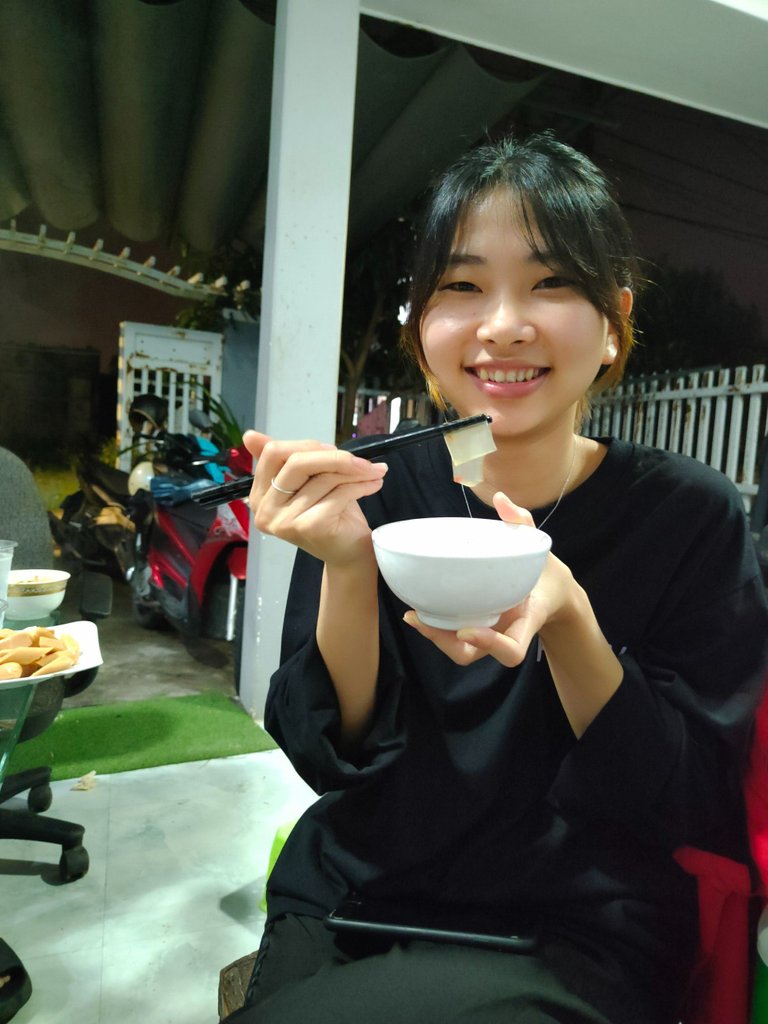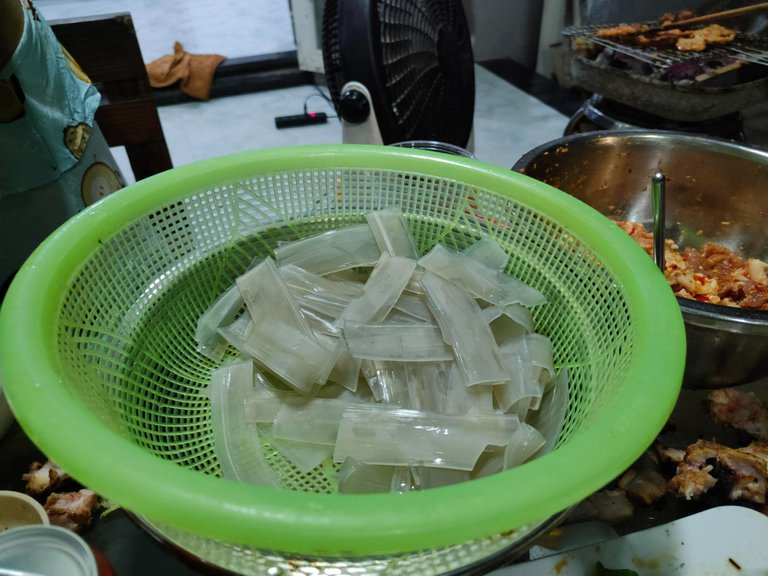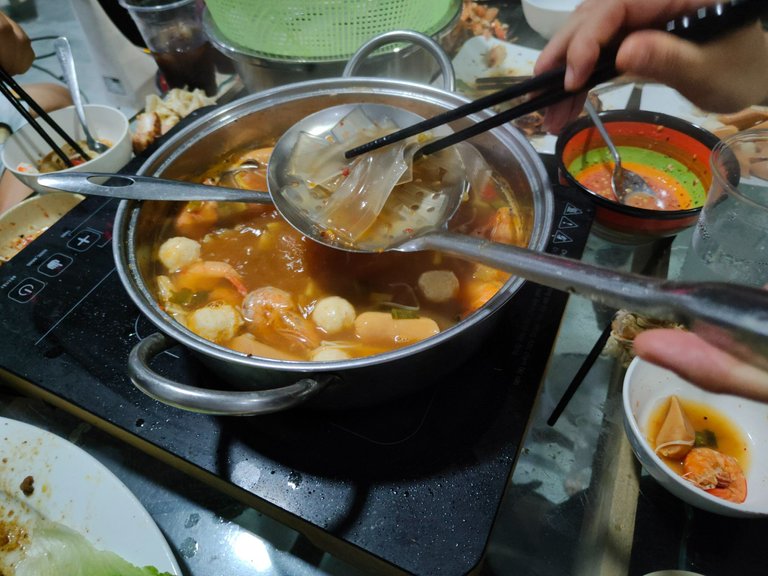 Chinese flat noodles are made from sweet potatoes grown naturally on the land of Chongqing. Sweet potatoes are peeled, grounded and mixed with flour, then spun and dried to produce a long-lasting product. These flat noodles are not only chewy, but also delicious and nutritious 😍.
We talked, confided and shared stories on a daily basis. On weekdays, we rarely see each other because of each other's work, so we can only meet on weekends or special holidays like this.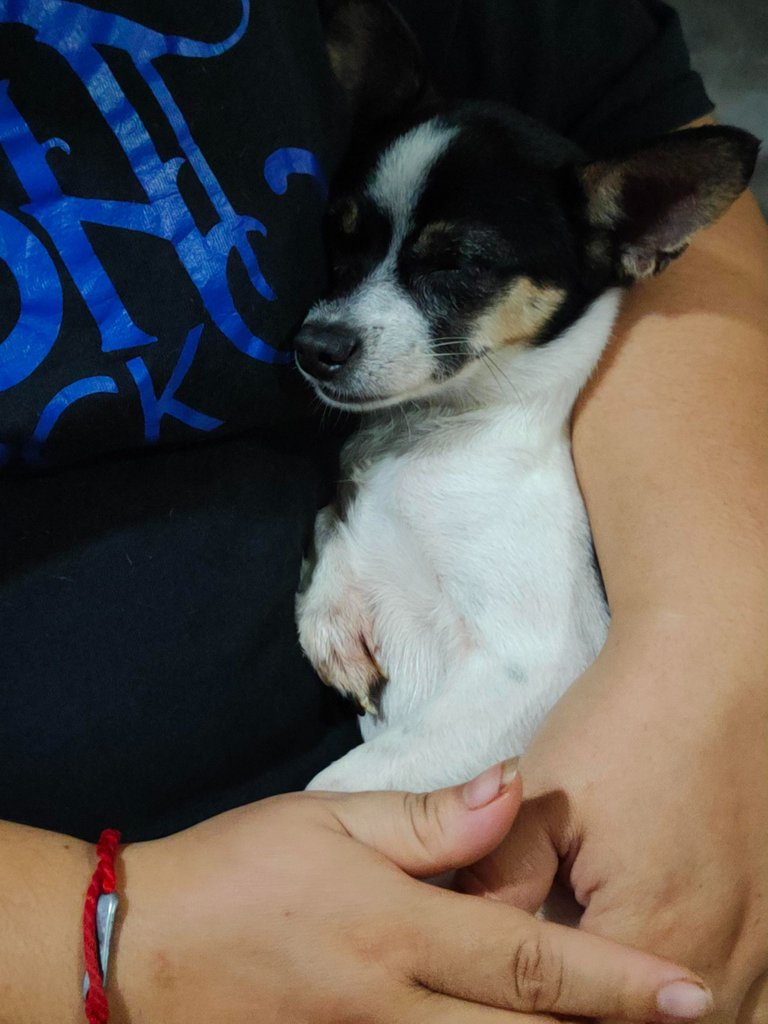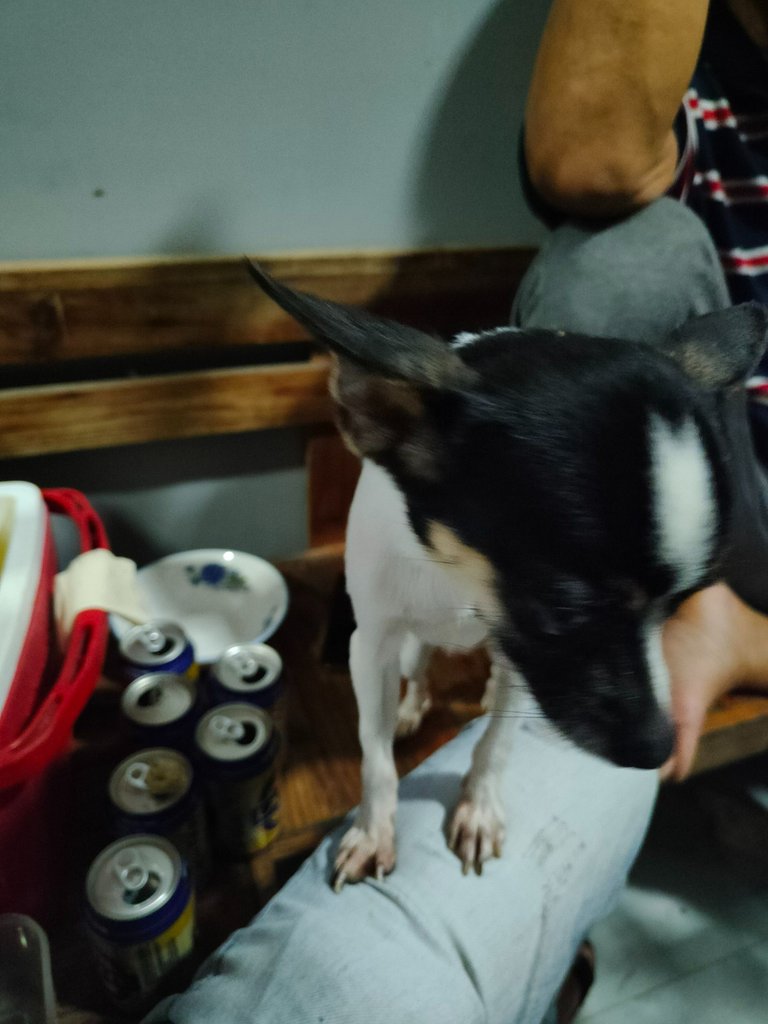 How about you? How long has it been since you met and talked to your best friend? Take some time over the weekend to cultivate love with your friends.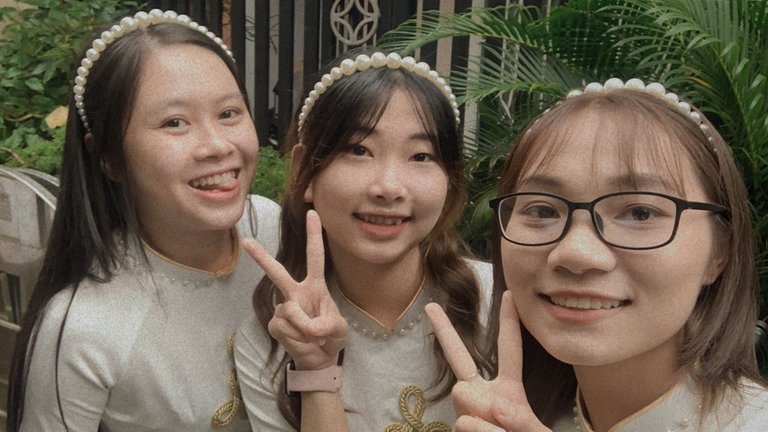 Thank you for reading the post and wish you have happy moments with family and friends on the weekend ❤
---
---