Invincible - Animated TV Series Review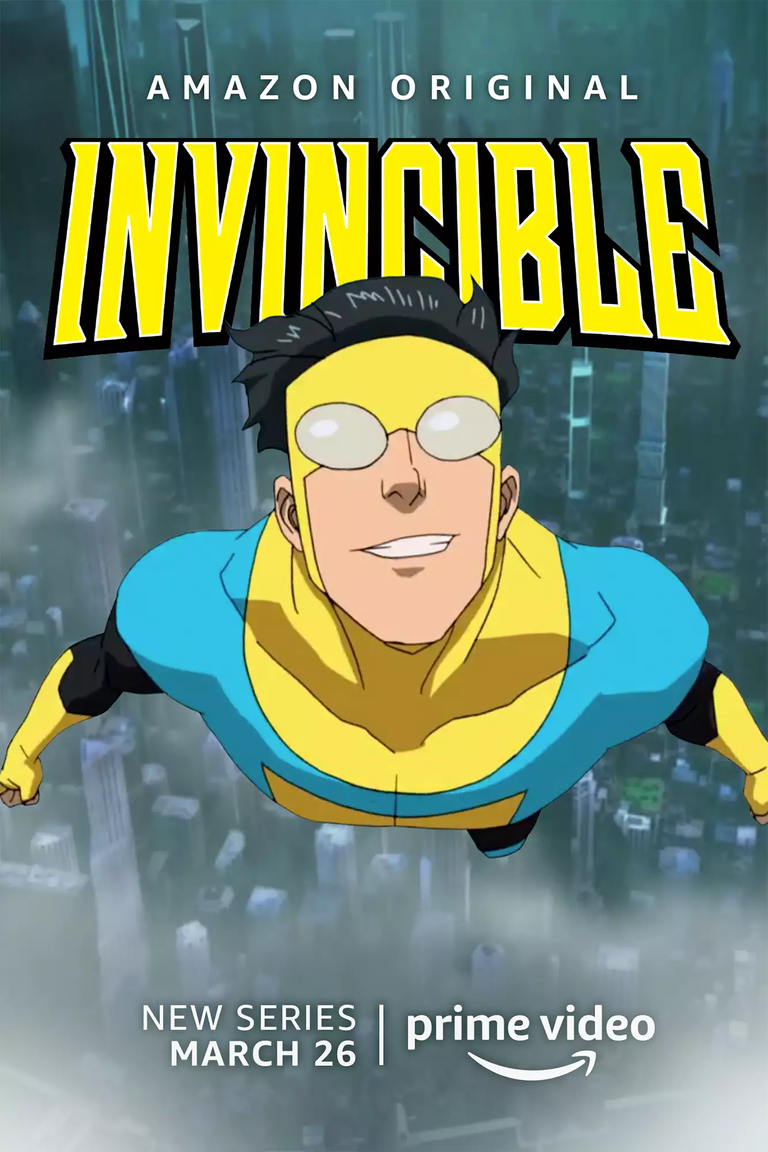 They say people don't want new things, rather they want the old things they are familiar with but done differently. In a world of comics and several animated universes, one could almost say that it is difficult to pull up an entirely new concept in the Super Hero genre.
We can't deny that the premise of this show doesn't have overlapping ideas similar to THE BOYS or THE JUSTICE LEAGUE.
Amazon went hard with this show by putting up an impressive lineup of stars for the characters. From
Gillian Jacobs, Seth Rogen, J. K. Simmons and others. This interesting cast delivered as expected.
The animated series is rated TV-MA for extreme violence and language. The show is extremely bloody and I could say it gives an adult swim type of vibe.
They have a solo superhero called Omni-Man, the greatest and most powerful superhero in the planet.
He refuses to join the Guardians of the Globe who are like the Justice League of earth. Omni-Man has a son called that got his powers late and similar to his father. When he first starts to develop his abilities, he goes to his dad for guidance. But his father also has a major secret he must protect perhaps something sinister. I will try not to spill the beans of the show as this is a no-spoiler review.
The story continues to provide levels of character development for both the protagonists and adversaries, including a shocking horrific twist.
Despite having many superhero shows with many similarities, Invincible has been able to stand out.
---
SEASON 2
Amazon Prime has confirmed that the show will be renewed for season 2
RATING
8.8/10
GENRE
Fiction involving superheroes, drama, action, and adventure
EPISODES
With 8 episodes, the show is properly paced with different subplots that make it intriguing and exciting.
---
---