My First Job Experience, Challenges & Take home [Week 76, Edition 2]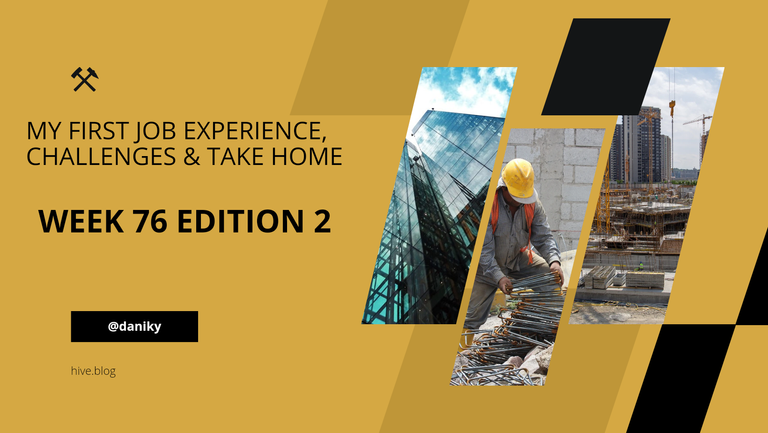 Image edited with Canva app
The first job i ever did was in a newspaper media company at lagos, and this was far back as 2003. I was employed as an adhoc worker in the news agency, and by this, i was able to know how papers were being processed from trees and used as magazine and newspaper printouts. By then, i was a young teenager and energetic. I did that job for about a month when the wages paid to workers were halved. One thing i was considering was the cost of transportation from where i live to where i was working. It was about 8km, and coupled with the daily traffic or slow movement of vehicles, i get their late at times. So what helped me the more was for the fact that i do wake early enough by 3 to 4am and get set on my trip by 4.30am so as to bypass the horrible daily traffic, so by this I'll able to get there latest by 7am.
We do run the morning to night shift, but most of the time, I'm on the night shift. As a young teenager, i was able to gather experience in printing and packaging news magazines. It was there i knew that paper is gotten from processed tree logs. The timbers are processed to finished goods and raw materials. The books we use in writing our notes, the textbooks, magazines, toiletrolls or tissue paper, and so on were gotten from trees. I gathered lots of experience about yhis while growing up. Of a truth, "experience is seen to be the best teacher anyone can have.
Moreover, the system or media communication was through radio, fax, television, and telephone. Though telephone wasn't widely as it was restricted to those that have landline. There was nothing called mobile or smartphone, be it android, nokia or apple, or any other brand. Nigeria Telecommunication (NiTel) was the most commonly accessible media one could use to communicate with friends and families, but it was only sited in urban areas, while the rural areas and suburbs makes use of post offices which was the available channels for them to disseminate informations to their family and loved once. There was neither 2G, 3G, 4G nor 5G bandwith for internet browsing. The human race was more of an analogue than digitally inclined.
Having a desktop was more like having a ferari, while having a mobile phone was totally impossible before the advent of the first sets of cellular phones that got into Nigeria in 2004.
Now, talking about what made me leave the newspaper company; it became more stressful to me when the adhoc worker's wage was reduced to half the agreed amount. Considering the distance between my residence and my workplace, i had to re-strategise yet, it wasn't working for me because the cost of transportation has taken two-thirds of my my daily wage, not to talk of other logistics. So it was totally unbearable, and besides, we were owed more than 2 months' pay. I virtually spent my entire savings covering the cost of transport when the company was in their downtime. So i had to leave finally on time as my school was about to resume a new term.
Going back to that company is a no-go area for me. It's been about years ago, and it's possible the company must have been liquidated for long before now. I later got to know from a reliable source that one of their chief accountants was responsible for the crash down of the company, which affected their reputation locally and internationally.
All these were my experiences, and for me, i would rather do a menial job than go back to such an organisation to work. One lesson i also learnt from all these is to prioritize your plans. Ensure you save from the little money you get from your work. A consistent saving habit will help actualize a part of your goals in life. So never earn to feed alone but make good sted for yourself and future.
This is my entry to the week's featured content of week 76 edition 2. Hope you pick one point or the other from my entire experience.
---
Thank you for reading, and have a wonderful moment
---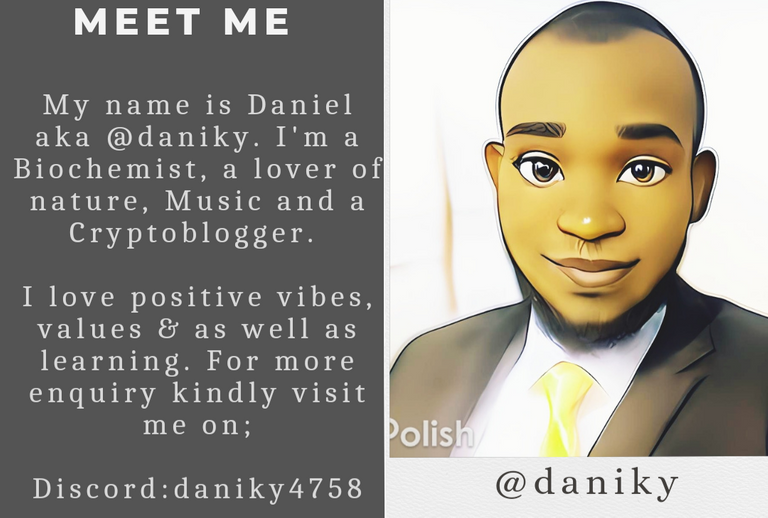 Edited with Canva App

---
---