Getting to know a great art store in Madrid - Milbby [ENG-ESP]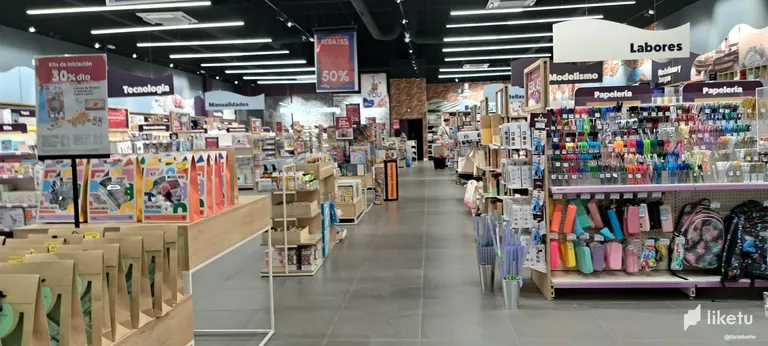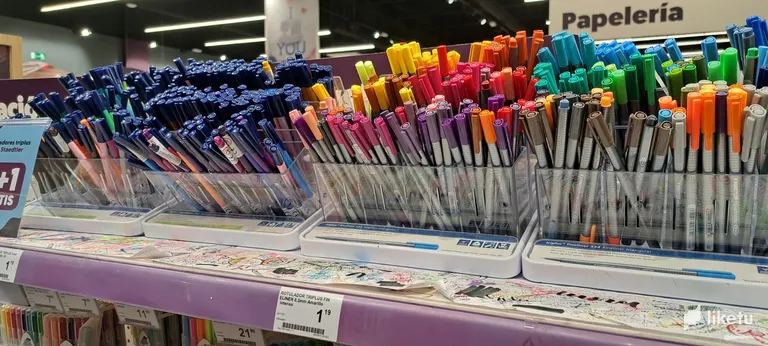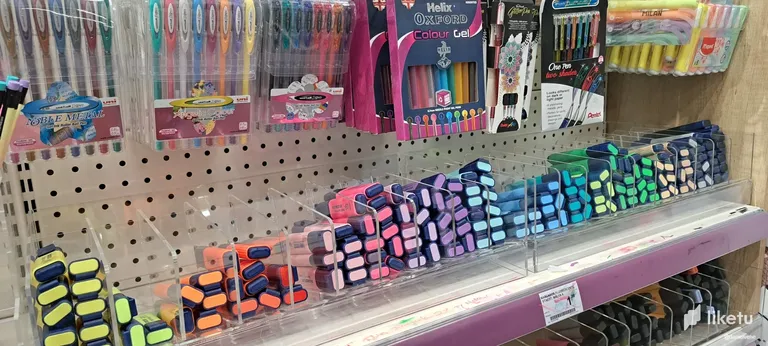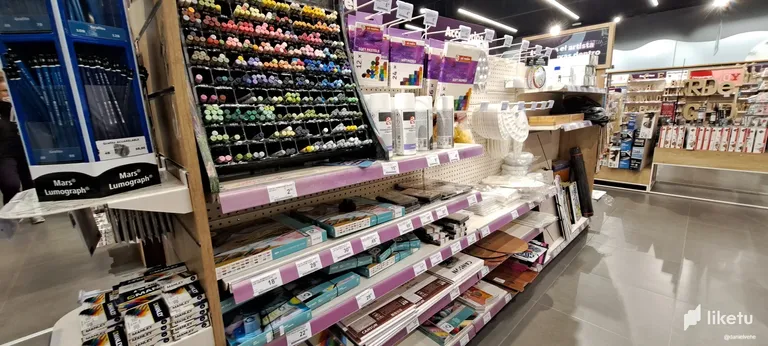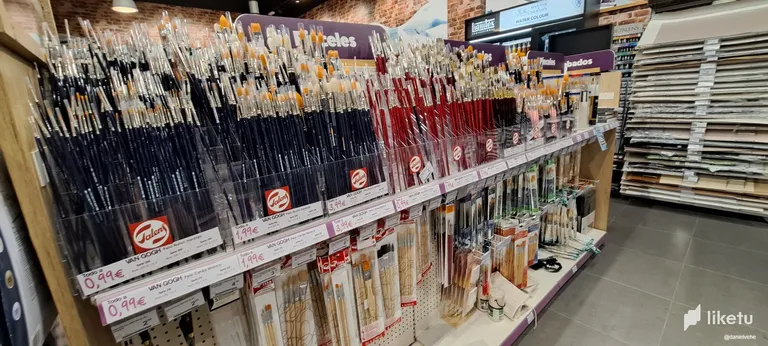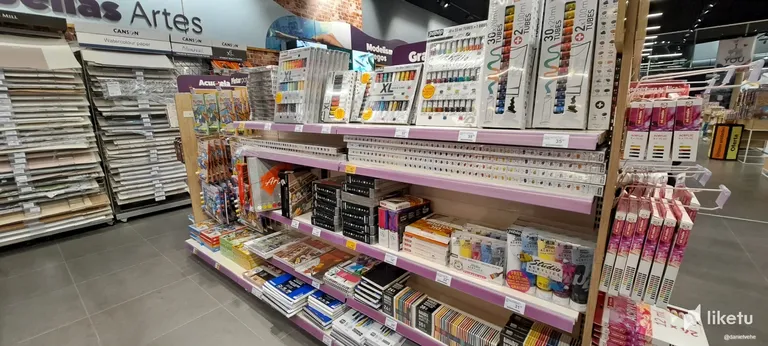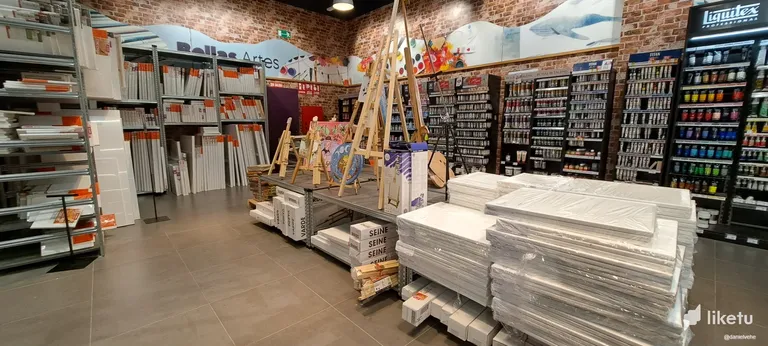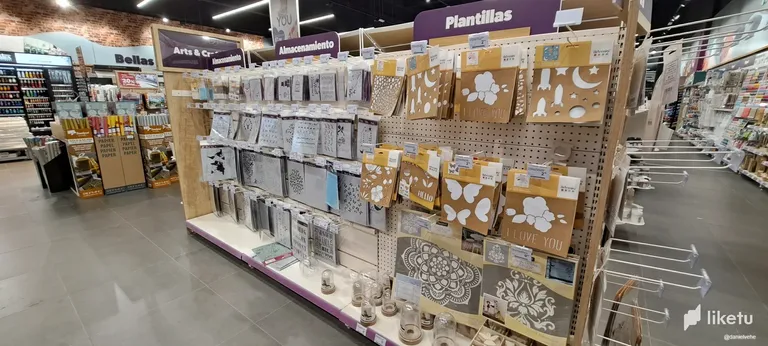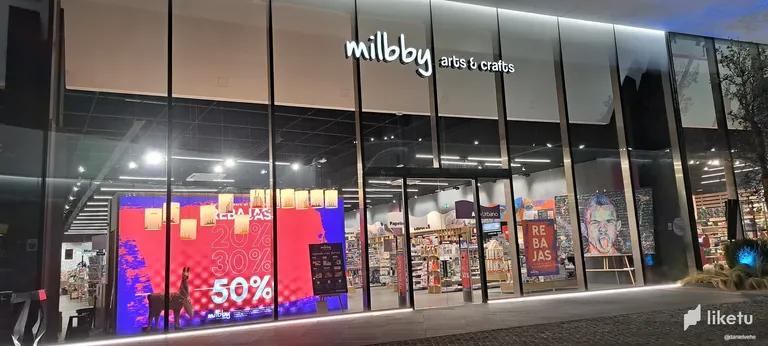 When we went to the Oasiz Shopping Center in Madrid, it was with a double intention; besides getting to know it, we also wanted to see a great art store.
For many years I have been sad to see how art and design stores have been disappearing. For me in particular it has been a hard blow, first because of my career in Graphic Design, which I studied in the 90's where I knew many art stores that sold countless items. Second, because my family had for several years one of those stores next to a design institute; right where I started my career.
I got to know my career in Graphic Design thanks to that store, where I got to work for several years. That's how I met many students and I always asked them about their work. In our store we not only sold, but we also provided copy or cardboard cutting services. I got to know a lot about the work they sent in, and I even helped some of them with their theses.
All that gave me motivation, even a little bit of knowledge that helped me when I started my career, which I fell in love with thanks to seeing so many works pass through our art store.
Over the years I saw how these stores were disappearing. A little bit due to the digitalization of careers such as Design and Architecture; but then more aggressively due to the country's crisis.
I always dreamed of seeing stores like this, so when I went to Madrid I wanted to see one. I must admit that I was not impressed, I expected much more. Remembering the stores of the 90's in Venezuela, it had nothing extraordinary. I saw it very normal, with nothing that impressed me. I even walked through it quickly and went outside to get some air, because inside they had the heating very high and it was unbearable.
While @marihernandez and @enmy stayed for a while buying things. They really liked it 😅
What I liked was a space they have to hold art workshops. Also the great variety of colors in the highlighters.
Are you impressed by this store? Have you seen art stores with more variety? What would you like to buy there?
---
Español
Cuando fuimos al Centro Comercial Oasiz en Madrid, fue con doble intención; además de conocerlo, también queríamos ver una gran tienda de arte.
Desde hace muchos años he podido ver con tristeza, como las tiendas de arte y diseño fueron desapareciendo. Para mí en particular ha sido un duro golpe, primero por mi carrera de Diseño Gráfico, que estudié en los 90´s donde conocía muchas tiendas de arte que vendían infinidad de artículos. Segundo, porque mi familia tuvo por varios años una de esas tiendas al lado de un instituto de diseño; justo donde comencé mi carrera.
Mi carrera de Diseño Gráfico la conocí gracias a esa tienda, donde llegué a trabajar por varios años. Así, fue como conocí a muchos estudiantes y siempre les preguntaba sobre sus trabajos. En nuestra tienda no sólo vendíamos, sino que prestábamos servicios de copias o de corte de cartones. Llegué a conocer mucho sobre los trabajos que mandaban, incluso ayudé a algunos con sus tesis.
Todo eso me dio motivación, incluso un poco de conocimiento que me sirvió cuando comencé la carrera, de la que me enamoré gracias a ver tantos trabajos pasar por nuestra tienda de arte.
Con los años vi como fueron desapareciendo estas tiendas. Un poco por la digitalización de carreras como Diseño y Arquitectura; pero después con mayor agresividad debido a la crisis del país.
Siempre soñé ver tiendas así, por lo que al ir a Madrid quería ver alguna. Debo reconocer que no me impresionó, me esperaba mucho más. Recordando las tiendas de los 90´s en Venezuela, no tenía nada extraordinario. La vi muy normal, con nada que me impresionara. Incluso la recorrí rápido y salí a tomar aire, porque adentro tenían la calefacción muy alta y era insoportable.
Mientras @marihernandez y @enmy se quedaron un buen rato comprando cosas. A ellas sí les gustó 😅
Lo que me gustó fue un espacio que tienen para realizar talleres de arte. También la gran variedad de colores en los resaltadores.
¿Te impresiona esta tienda? ¿Has visto tiendas de arte con más variedad? ¿Qué te gustaría comprar ahí?
---
For the best experience view this post on Liketu
---
---