Hive Openmic Week 73 Cover "Recuerdos de una Noche" by @danieldedosd2

       Amigos de
#Hiveopenmic
, estoy muy contento de participar con mis amigos de esta comunidad, esta es una de las comunidades musicales más importantes de toda la plataforma, por eso les deseo todo lo mejor del mundo, y cuenten conmigo para seguir apoyándoles con mi sencillo y humilde trabajo musical con mis participaciones, semanas tras semanas.
---
      Friends of

#Hiveopenmic

, I am very happy to participate with my friends in this community, this is one of the most important musical communities of the entire platform, so I wish you all the best in the world, and count on me to continue supporting you with my single and humble musical work with my entries, weeks after weeks.
---
---
Esta es una canción que ha quedado grabada en las mentes de todos aquellos que vivieron y disfrutaron los años 60, 70, 80 y 90. Y podría asegurarles que prendes un equipo y dejas sonar este tema en cualquier espacio y todos quedan a gusto y disfrutarán esta canción como un hit actual.
This is a song that has been recorded in the minds of all those who lived and enjoyed the 60s, 70s, 80s and 90s. And I could assure them that you turn on a team and let this song play in any space and everyone is at ease and will enjoy this song as a current hit.
---
---
Recuerdos de una noche
Los Pasteles verdes
---
Quiero
Recordar esta noche
Momentos
Que no volverán
Y hacer
De aquellos poemas
Tristes
Como una oración
Una oración
Que tiene mucho amor
Como el que yo
Te tuve alguna vez
Tanto amor
Que no puedo explicar
Porque ya
No estás aquí
Junto a mí
Como ayer en mis brazos
Mirando el cielo
La obscuridad
Y así estoy recordando
Tu amor
Quiero
Recordar esta noche
Momentos
Que no volverán
Y hacer
De aquellos poemas
Tristes
Como una oración
Una oración
Que tiene mucho amor
Como el que yo
Te tuve alguna vez
Tanto amor
Que no puedo explicar
Porque ya
No estás aquí
Junto a mí
Como ayer en mis brazos
Mirando el cielo
La obscuridad
Y así estoy recordando
Tu amor
Memories of one night
Green Cakes
Want
Remember tonight
Moments
That they will not return
And do
Of those poems
Sad
As a prayer
A sentence
That has a lot of love
Like me
I ever had you
So much love
That i can't explain
Because already
You are not here
Next to me
Like yesterday in my arms
Looking to the sky
The darkness
And so I am remembering
Your love
Want
Remember tonight
Moments
That they will not return
And do
Of those poems
Sad
As a prayer
A sentence
That has a lot of love
Like me
I ever had you
So much love
That i can't explain
Because already
You are not here
Next to me
Like yesterday in my arms
Looking to the sky
The darkness
And so I am remembering
Your love
---

---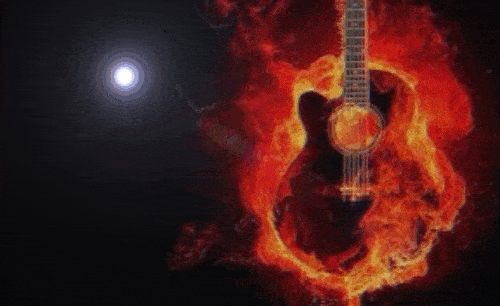 ---
04/09/2021
---
---