Someone tried to steal my car again in the same week| Evaluating damage and trying to repair it [ENG/SPA]

Challenges always come when we least expect them, but worse, when we are not prepared. As you read in the title of the publication, this time for the second time in the same week someone tried to steal my other vehicle, near where the first incident occurred.
Los desafíos llegan siempre cuando menos los esperamos, pero peor, cuando no estamos preparados. Como bien leen en el titulo de la publicación, en esta ocasión por segunda vez en la misma semana alguien intento robar mi otro vehículo, cerca de donde ocurrió el primer incidente.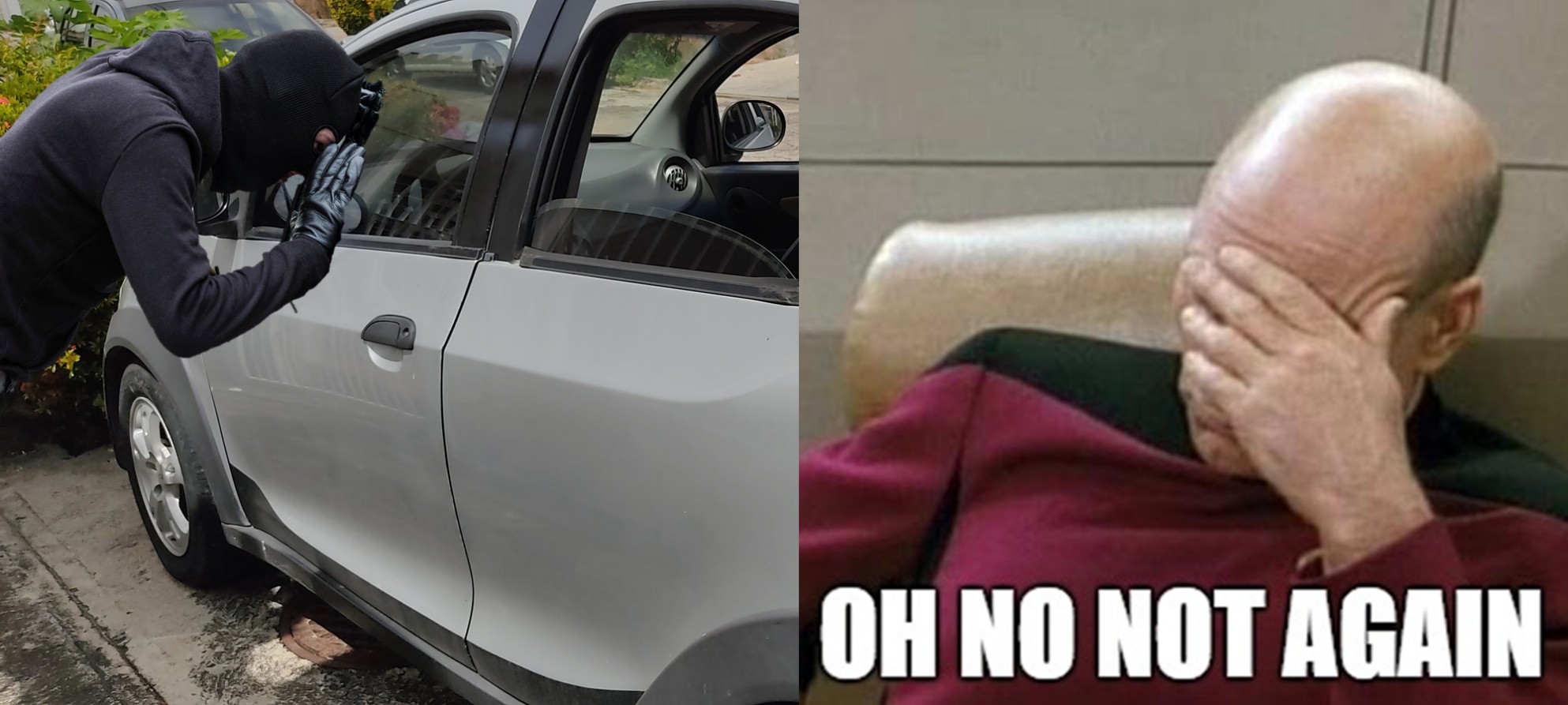 These days have been tough economically speaking, starting school requires covering many expenses and the inflow of money has decreased, which has caused that as a family we have to make many cuts in our budget, and that is why we only use one vehicle, because recently Someone tried to steal the Chery Arauca, we decided this time to use the Chery S18, and when we had to go to the same place of the first incident, we parked it in a different place under care.
Estos días han sido duros económicamente hablando, el inicio escolar requiere cubrir muchos gastos y la entrada de dinero ha disminuido, lo que ha provocado que como familia tengamos que hacer muchos recortes en nuestro presupuesto, y por eso solo usamos un vehículo, porque hace poco alguien intento robar el Chery Arauca, decidimos esta vez usar el Chery S18, y cuando nos toco ir al mismo lugar del primer incidente, lo aparcamos en un sitio diferente bajo cuidado.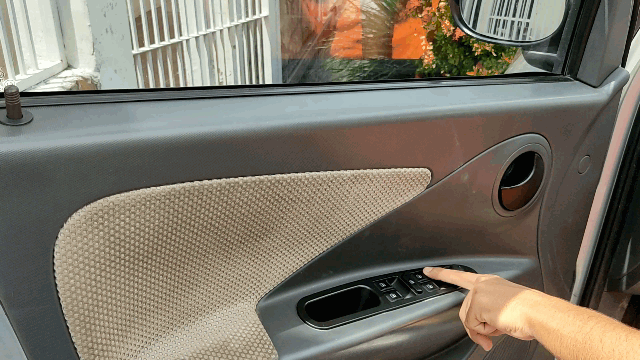 The most difficult thing about this situation is that it occurs at a time when many other challenges are present, but in my country we say: bad times,good face! So this time I also decided to evaluate and try to repair the possible damage. It is clear that whoever tried it this time made a different effort, forced the glass on the driver's side, lowering it by force, I could tell it by the marks of the hands that were on the glass, and then when I tried to raise it, towards the typical sound of the glass lifter motor, but it did not go up.
Lo más difícil de esta situación es que ocurre en el momento en el que están presentes muchos otros desafíos, pero en mi país decimos a mal tiempo buena cara, por eso en esta ocasión también me dispuse a yo mismo evaluar y tratar de reparar los posibles daños. Es claro que quien lo intento hizo esta vez un esfuerzo diferente, forzaron el vidrio del lado del conductor, bajándolo a la fuerza, pude notarlo por las marcas de las manos que quedaron en el vidrio, y luego cuando intenté subirlo, hacia el sonido típico del motor del eleva vidrio, pero no subía.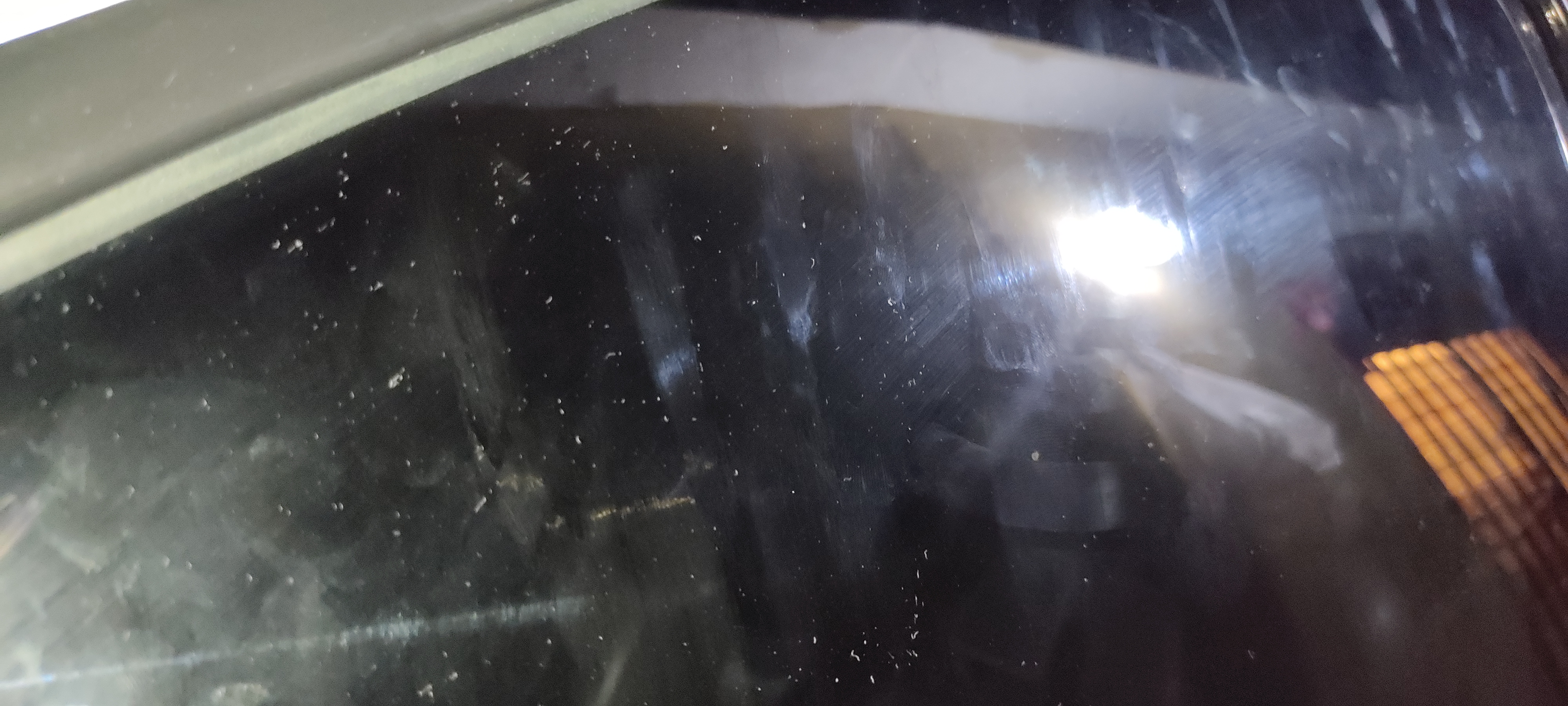 I started to disassemble the door by removing the cover, in addition to all the connections to the electrical controls that the driver's door has, such as the control of the four windows, the control of the rear-view mirrors, and the control of the stereo speaker. After the cover, there is the typical plastic cover, which is easy to remove because it is only held by a kind of silicone.
Me dispuse a desarmar la puerta quitando el cobertor, además de todas las conexiones a los controles eléctricos que tiene la puerta del conductor, como son el control de los cuatro vidrios, el control de los espejos retrovisores, y el de la bocina del estéreo. Luego del cobertor, está el típico cobertor plástico, el cual es sencillo de retirar porque solo lo sujeta una especie de silicona.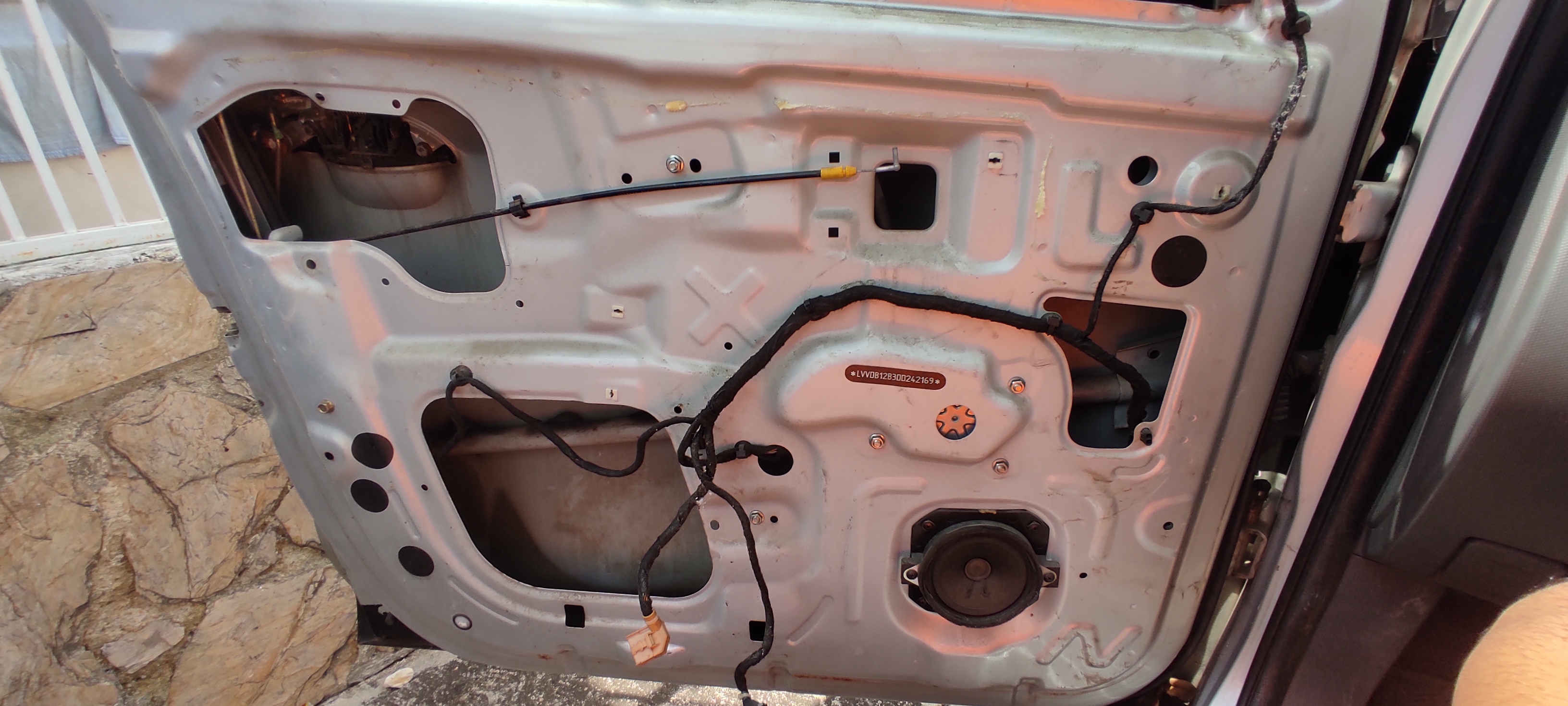 Again with the help of the service manual, I began to consult and learn about the mechanism of the glass lifter, so it was easier to start evaluating what would be the possible reason why you could hear that the electric motor was working, but the glass did not lower or went up. The first thing was to check that the wire of the glass lift system was not broken or out of the pulleys.
Nuevamente con la ayuda del manual de servicio, me dispuse a consultar y conocer el mecanismo del eleva vidrio, así fue mas sencillo empezar a evaluar cual sería la posible razón de porque se podía escuchar que el motor eléctrico funcionaba, pero el vidrio no bajaba ni subía. Lo primero fue chequear que le guaya del sistema del eleva vidrio no estuviese rota o salida de las poleas.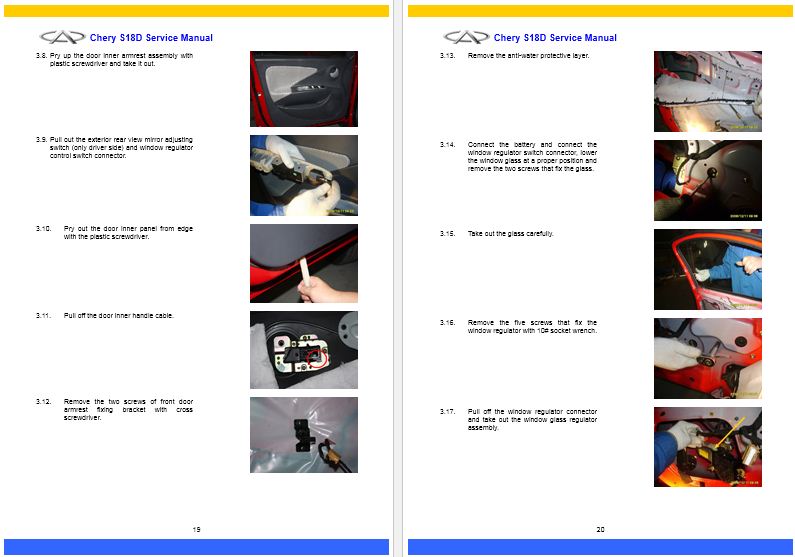 Once I corroborated that at first glance the wire looked good, I started to disassemble the mechanism that lifts the glass, first loosening the screw that holds the glass to the mechanism, to be able to remove it from the door, and then remove the screws that hold the mechanism and be able to evaluate it out of the door.
Una vez corroboré que a primera vista la guaya se vieron bien, me dispuse a desmontar el mecanismo eleva vidrio, primero desajustando el tornillo que sujeta el vidrio al mecanismo, para poder sacarlo de la puerta, y luego quitar los tornillos que sujetan en mecanismo y poder evaluarlo fuera de la puerta.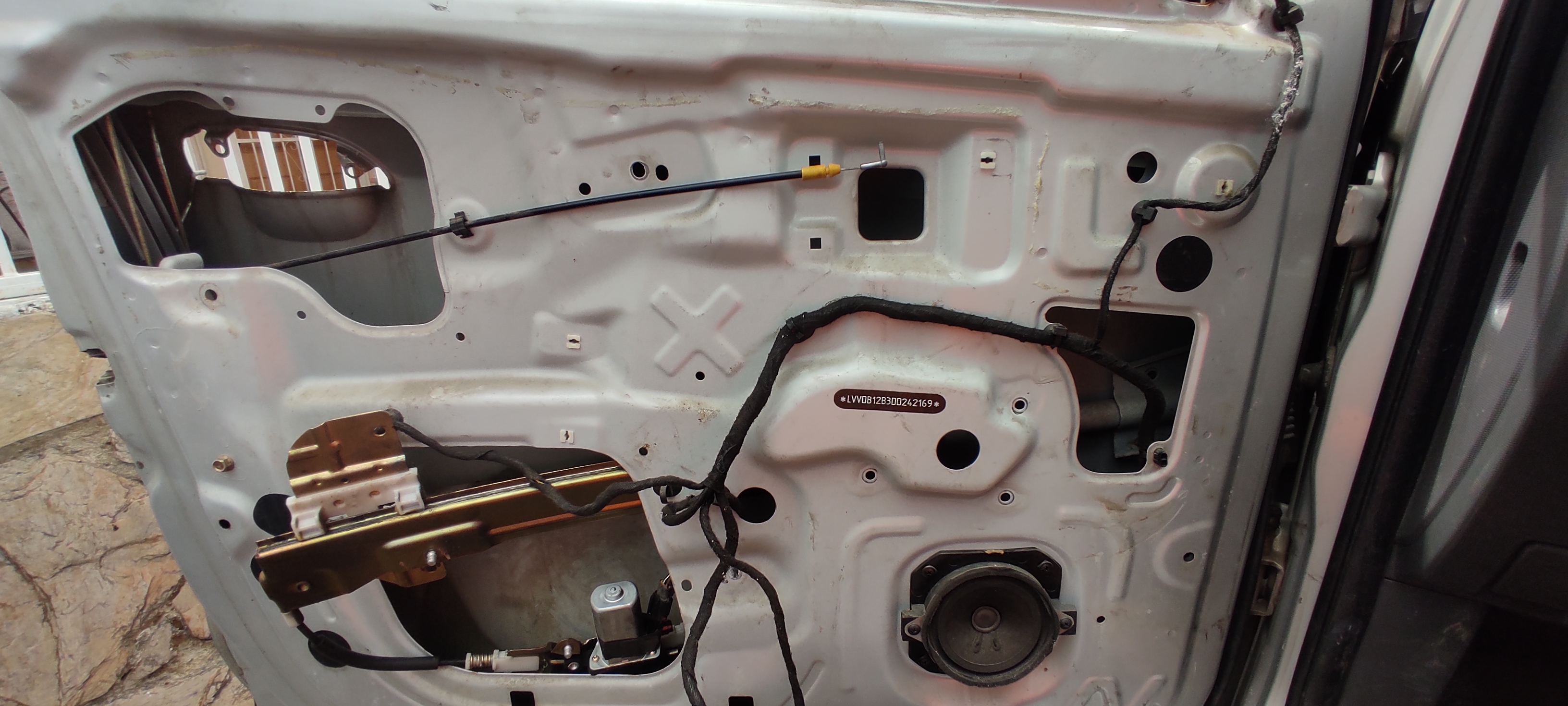 With the mechanism already out, it occurred to me to power it electrically to see why the motor did work, but the glass did not raise or lower the glass. At first glance, nothing was out of place, but the motor kept running, but without being able to move the mechanism. I thought maybe it had lost power or some internal gear had lost some teeth.
Ya con el mecanismo afuera, se me ocurrió alimentarlo eléctricamente para observar porque el motor si funcionaba, pero no subía ni bajaba el vidrio. A simple vista nada se veía fuera de lugar, pero el motor seguía accionándose, pero sin ser capaz de mover el mecanismo. Pensé que quizás había perdido potencia o algún engranaje interno había perdido algunos dientes.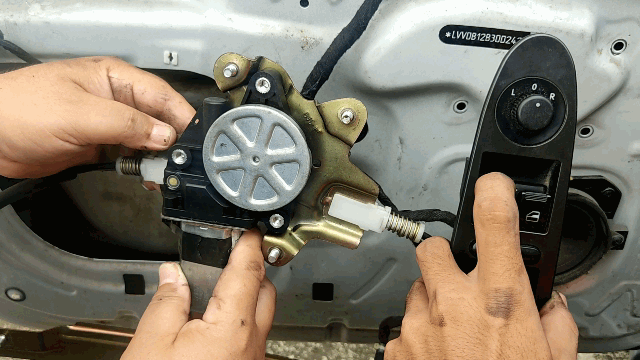 I decided to disassemble the mechanism and the motor in order to observe what was happening internally. The first thing was to separate it from the glass lifter, with that I discarded that the gear to which the motor was coupled was fine. The next thing was to disassemble the engine and it was there that I found the problem.
Decidí desarmar el mecanismo, y el motor para poder observar que ocurría internamente. Lo primero fue separarlo del eleva vidrio, con eso descarte que el engrane al que se acopla el motor estaba bien. Lo siguiente fue desarmar el motor y fue allí donde encontré el problema.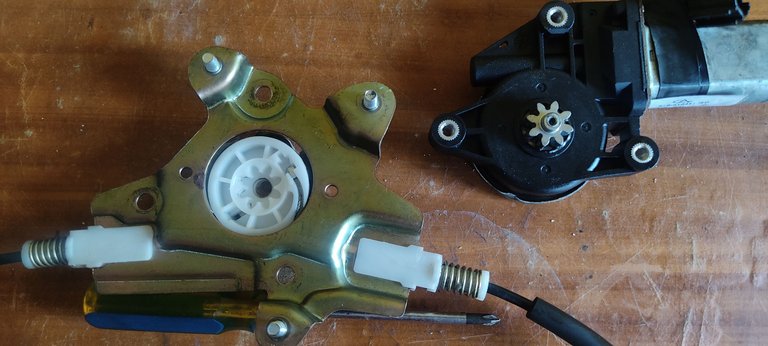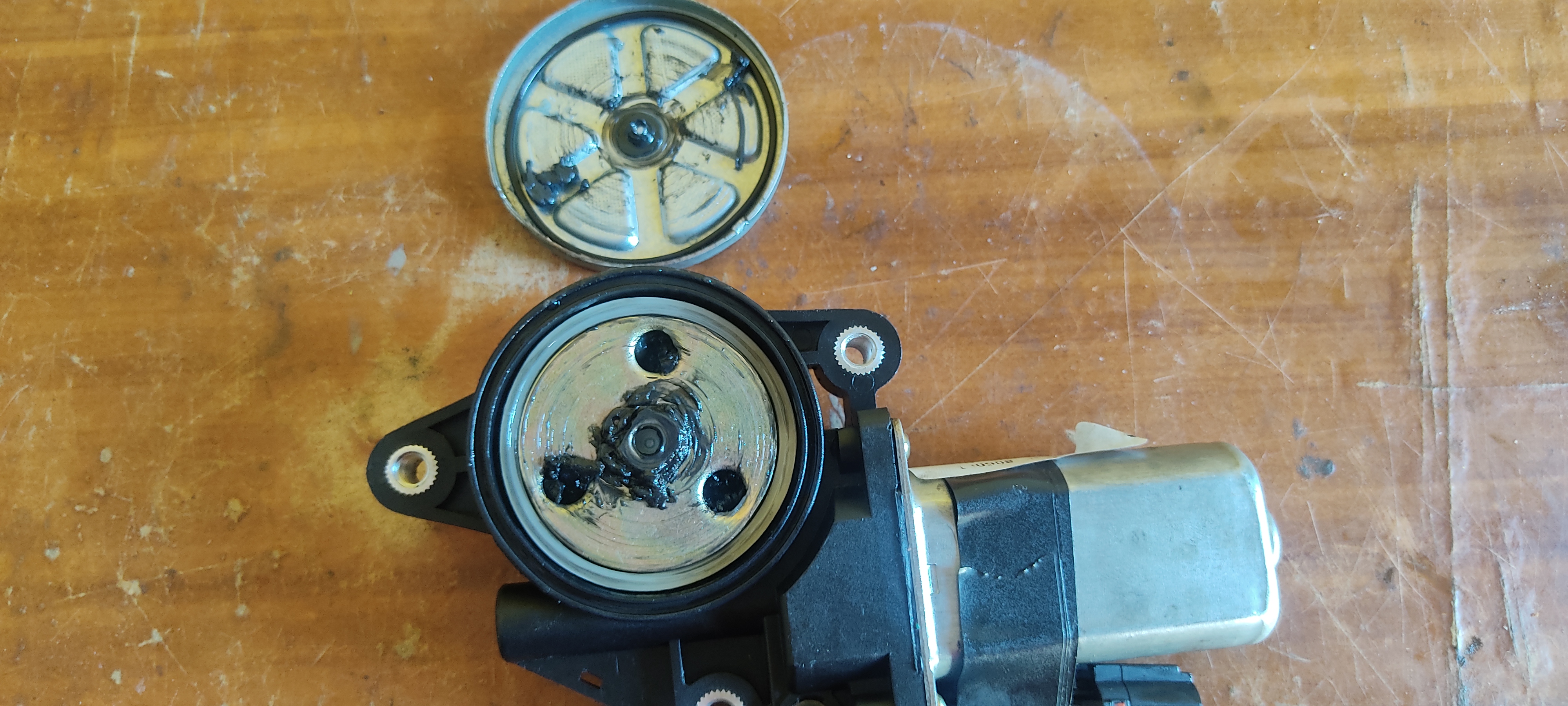 The internal gear that is coupled to the motor, had lost the anchors in its rear part, which are embedded in a rubber that helps with traction, for this reason, even when the motor was activated, it was not able to move the entire mechanism of the glass lifter.
El engranaje interno que se acopla al motor, había perdido lo anclajes en su parte posterior, los que en incrustan en una goma que ayuda con la tracción, por esta razón aun accionando el motor, no era capaz de mover todo el mecanismo del eleva vidrio.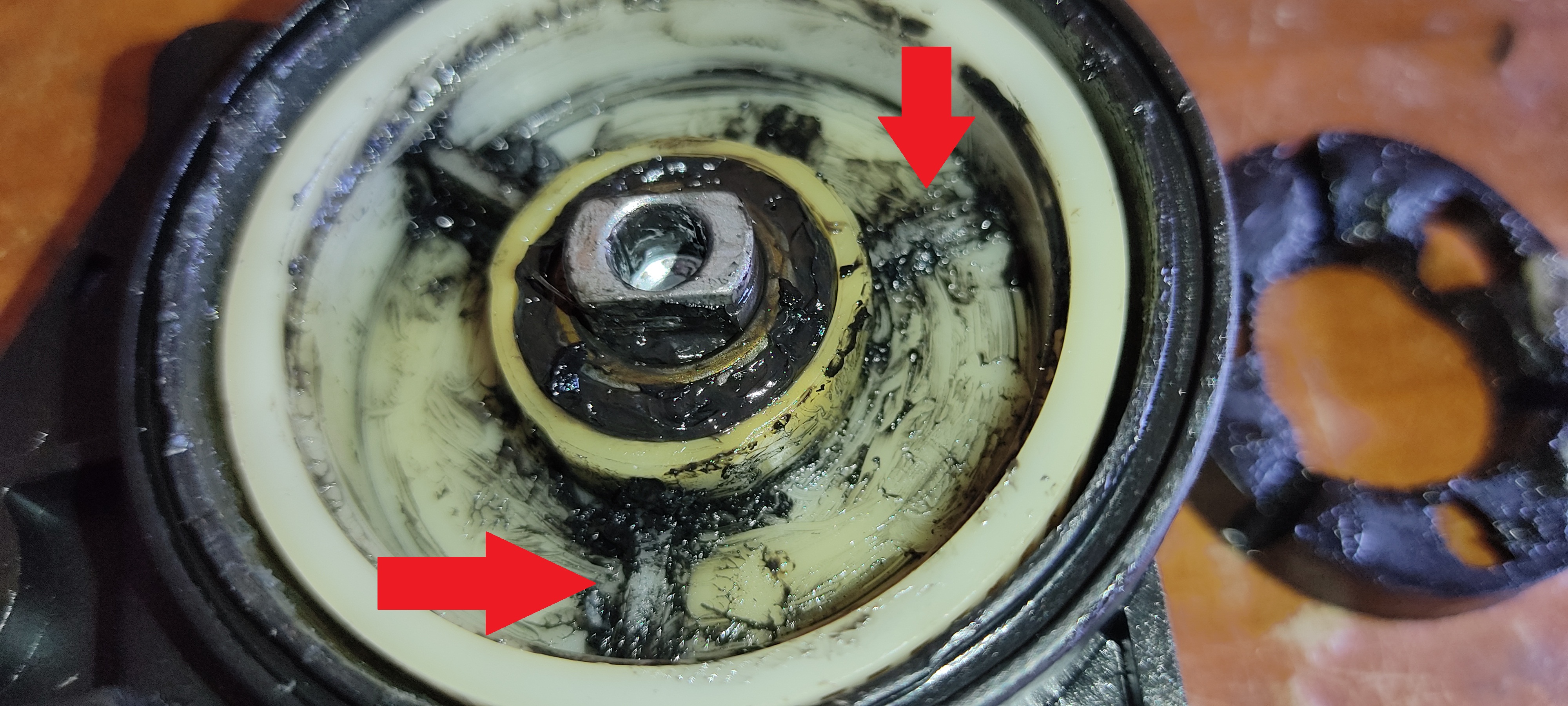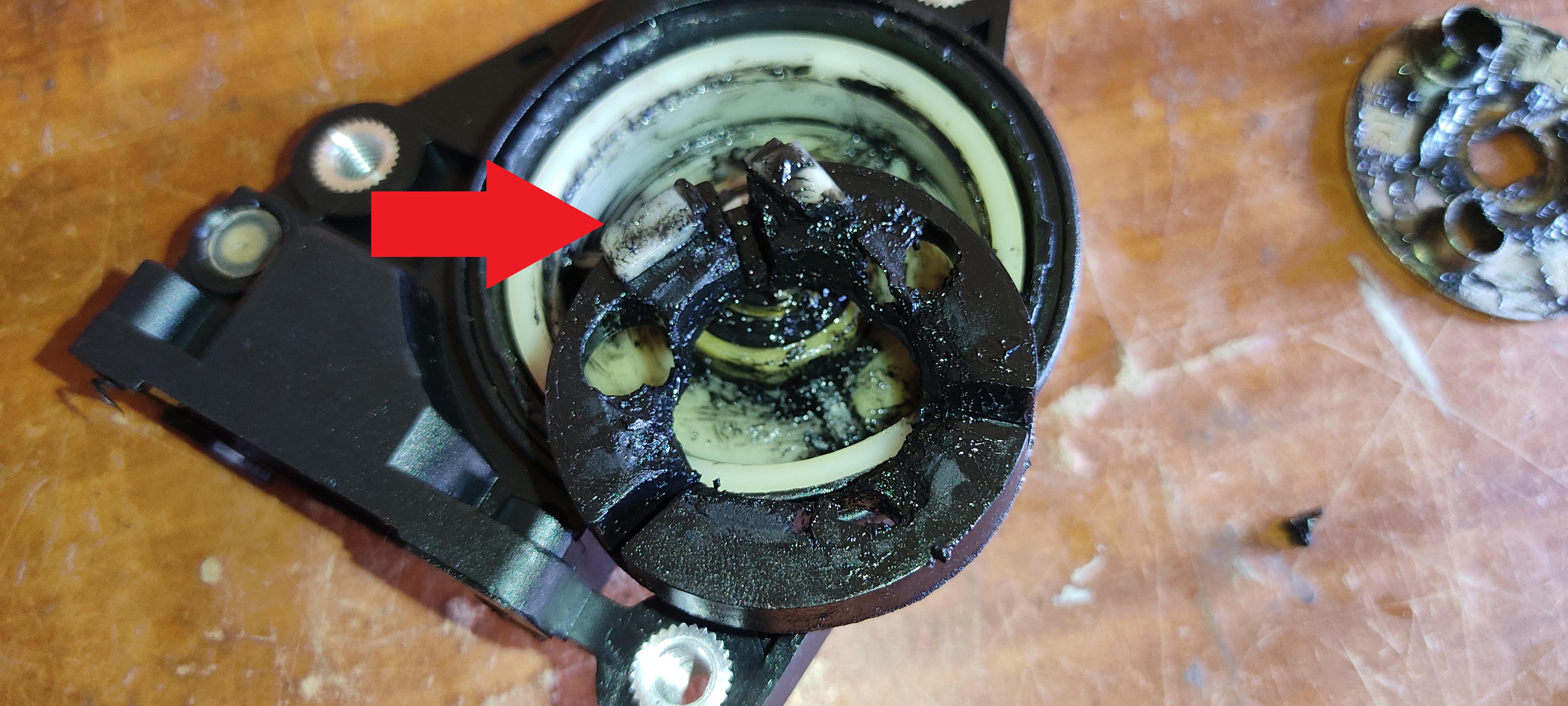 In the end I began to look for the cost of this piece to replace it with a new one, but being scarce, its price was very high, for something so small the sellers asked for 40 dollars, and as I wrote at the beginning, with my very budget adjusted, I could not buy it, so this repair is on hold until I can buy it, or I have an idea to fix it with minimal expense.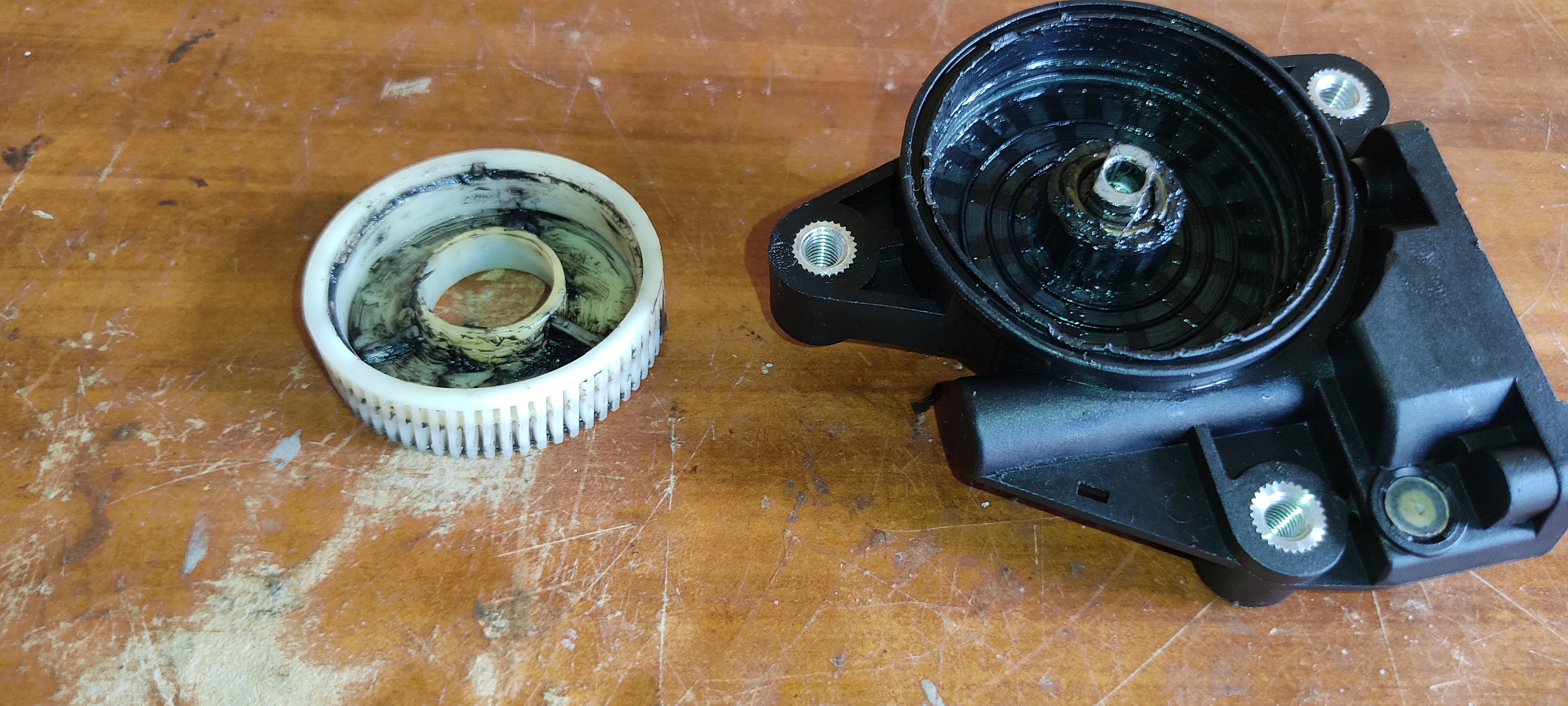 ---
Images and video taken with my phone Xiaomi Redmi note 9s
Gif made with wondershare Filmora
---
---