el valor del creador de contenido [eng/esp]
This post is written in two languages and divided for ease of reading.
Este post está escrito en dos idiomas y dividido para facilitar la lectura.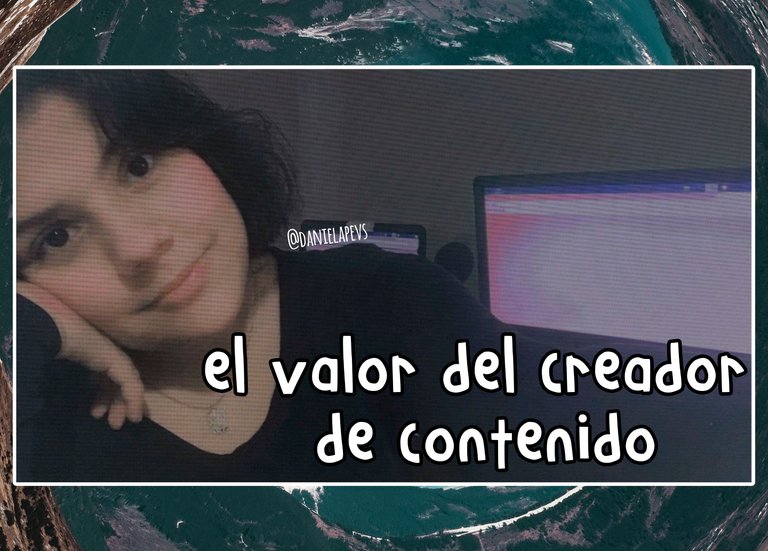 s o u r c e

Creo que ya todos tenemos conocimiento con respecto al valor que tiene a día de hoy el creador de contenido en nuestra sociedad. Pese a que ésta «profesión» en un principio recibió un profundo rechazo por parte de los medios convencionales de comunicación y, cierto sector de la población en sí durante un tiempo determinado. Hoy comprendemos de forma general, que parte de la evolución y el crecimiento humano lleva consigo de la mano a los creadores de contenido y, a la era digital.
Muchos de los canales de noticias e información fueron sustituidos por canales de YouTube que generan vistas de forma masiva y, que además atraen a la población que «no ve la televisión» es decir, los jóvenes.
El gran impacto de toda esta era digital ha llevado a las cadenas televisivas a generar su contenido de igual forma en éstas plataformas. Pero realmente no quiero hablarles hoy sobre la evolución de la comunicación social en sí.

I think we are all aware of the value of the content creator in our society today. Despite the fact that this "profession" was initially rejected by the conventional media and by a certain sector of the population for a certain period of time. Today we generally understand that part of the evolution and human growth goes hand in hand with content creators and the digital era.
Many of the news and information channels were replaced by YouTube channels that generate massive views and also attract the population that "does not watch television", that is, young people.
The great impact of this digital era has led television networks to generate their content in the same way on these platforms. But I don't really want to talk to you today about the evolution of social media itself.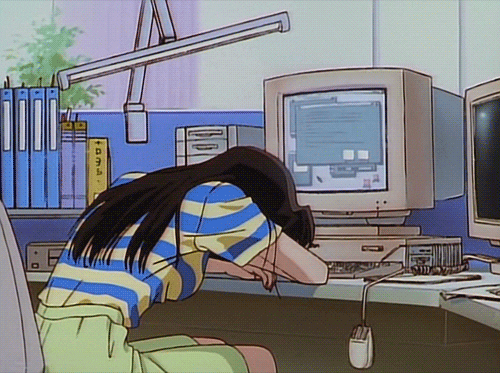 s o u r c e
Quiero centrarme exclusivamente en el valor que tenemos nosotros, los creadores de contenido y en el contenido de valor que deberíamos de ofrecer y, lo siento si sonaré un poco ruda en algunas ocasiones, pero hay mensajes que se deben decir de forma clara y, es necesario tener conversaciones incómodas de igual manera.
Antes de pasar a ser creadores de contenido, todos fuimos consumidores alguna vez y, sé que todos tenemos un contenido al cuál siempre vamos a recurrir ya sea para distraernos o aprender. Digamos que cada uno crea su rubro o su «nicho.»
Cuando pasamos de consumidores a creadores, por lo general recurrimos a lo que ya conocemos o ya hemos consumido. Y digo «por lo general», ya que sé que no todos recurren a esto mismo sino que se centran en crear algo nuevo.
¿Dónde radica el valor del contenido de ese creador? Para nadie es un secreto que internet y, muchas de las redes sociales convencionales están plagados de contenido que no aporta ningún valor para el consumidor, sino que más bien, le regala un shot de dopamina para mantenerlo expectante a una información con «carcasa fuerte pero contenido vacío.»
I want to focus exclusively on the value that we, the content creators, have and on the valuable content that we should offer and, sorry if I sound a little rude at times, but there are messages that need to be said clearly and, it is necessary to have uncomfortable conversations in the same way.
Before we became content creators, we were all consumers at one time or another, and I know that we all have content that we will always turn to either for distraction or learning. Let's just say that everyone creates their own niche.
When we go from consumers to creators, we usually turn to what we already know or have already consumed. And I say "usually", because I know that not everyone resorts to this, but they focus on creating something new.
Where does the value of this creator's content lie? It is no secret that the internet and many of the conventional social networks are plagued with content that does not provide any value to the consumer, but rather, gives them a shot of dopamine to keep them expectant to information with "strong casing but empty content."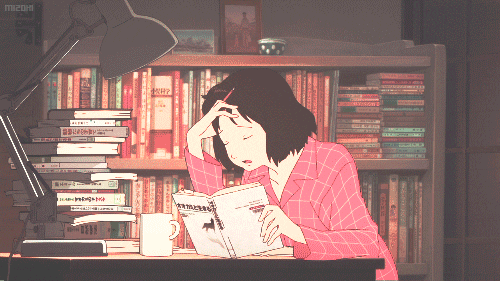 s o u r c e
Y no digo que éste contenido sea condenado, en absoluto, pero si debe tener un especial cuidado a la hora de volverse «viral.» Esto lo expreso en gran parte porque yo también fui preadolescente y adolescente y, me dejé llevar muchísimo por contenido que a día de hoy sé que en gran parte era inclusive hasta peligroso (como la normalización de las dietas estrictas, estereotipos y creación de vidas perfectas sin serlo).
Con suerte, eso con el paso de los años ha ido cambiando, sin embargo si que permanecen ciertos grupos, que para nada son pequeños, que perpetúan la creación y el consumo de contenido sin valor alguno.
Es aquí donde quiero acudir al foco de todo éste asunto. ¿Qué valor aportas como creador de contenido y que valor digieres cuando lo consumes? Quiero que me entiendas en un punto, yo no satanizo el contenido que se considere «banal» o de entretenimiento en sí, porque en cierto punto yo también lo he creado, a lo que apunto es al peso que se le dan algunas veces a éstas cosas.
¿Pero qué determina que sea un contenido de valor? Al final esto termina siendo individual, aunque algunas veces puede traducirse a las masas, porque hemos visto a personas rechazar contenidos en grupo. Sin embargo, desde mi opinión personal, siento que un contenido aporta valor cuando su mensaje llega al espectador y se queda en el, cuando transforma a la persona que lo está viendo.
Algunas veces te ayuda inclusive a mejorar como persona. O darle otra mirada al mundo.
Porque al final del día, siento que todos tenemos ese gran deseo de dejar una parte importante de nosotros en la historia, en la vida de alguien más y en el mundo que actualmente vivimos. Al igual que nosotros buscamos de alguien más algo que nos pueda aportar para poder crecer, entonces pregunto una vez más ¿Qué valor estas dejando entonces? ¿Qué valor estás digiriendo?
And I'm not saying that this content is condemned, not at all, but it does need to take special care when it comes to going "viral." I express this in large part because I was also a pre-teen and teenager and, I let myself get carried away a lot by content that to this day I know that in large part was even dangerous (such as the normalization of strict diets, stereotypes and the creation of perfect lives without being so).
Hopefully, that has changed over the years, but there are still certain groups, which are by no means small, that perpetuate the creation and consumption of worthless content.
This is where I want to go to the focus of this whole issue: What value do you bring as a content creator and what value do you digest when you consume it? I want you to understand me on one point, I do not demonize the content that is considered "banal" or entertainment in itself, because at some point I have also created it, what I point to is the weight that is sometimes given to these things.
But what determines that it is valuable content? In the end this ends up being individual, although sometimes it can translate to the masses, because we have seen people reject content in groups. However, from my personal opinion, I feel that a content brings value when its message reaches the viewer and stays with him, when it transforms the person who is watching it.
Sometimes it even helps you improve as a person. Or give you another look at the world.
Because at the end of the day, I feel that we all have that great desire to leave an important part of us in history, in someone else's life and in the world we currently live in. Just as we are looking for something from someone else that we can contribute in order to grow, so I ask once again, what value are you leaving? What value are you digesting?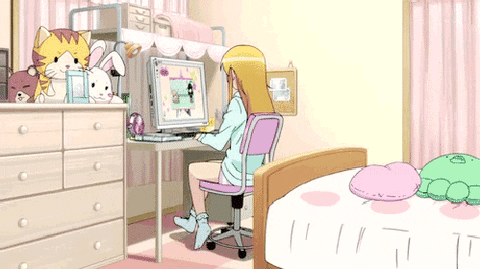 s o u r c e
El descanso y el disfrute son totalmente validos, todos hemos visto alguna vez un capitulo de «friends» sin sentirnos pecadores por ello, al igual que yo también he pasado varias horas frente al teléfono mirando videos de gente bailando en TikTok. Aún y con todo esto, mi foco permanece en lo que es importante para mí y para los demás, porque todo aquello que internalizo lo transformo y lo traduzco para todos aquellos que esperan algo de mí.
La información que consumo es la que en su mayoría traduzco desde mi mirada para todos los demás. Algunas veces lo hago desde el punto de la psicología, desde la experiencia personal, desde el pragmatismo o la ciencia, pero siempre busco la manera de que el mensaje llegue, claro y entendible.
Antes, podría pasarme horas viendo videos virales sin que nada me importase. Pero llegó un punto en el que sentí la necesidad de crecer, de encontrar valor, de tener conversaciones incómodas que me hicieran mover de lugar.
La información que consumo a día de hoy es la que me permite moverme, mirar un poco hacía dentro y pensar en cómo hacerme parte del mensaje. Y es eso lo que al final del día, siempre intento transmitir a los demás, algo que le genere valor, de alguna u otra forma a la otra persona. Porque realmente, no me gustaría que alguien se fijase en mis letras y continuase haciendo «scrolling» para que mi mensaje quede enterrado entre las profundidades del internet, en el olvido.
Rest and enjoyment are totally valid, we have all watched an episode of "friends" at some point without feeling sinful for it, just as I have also spent several hours in front of my phone watching videos of people dancing on TikTok. Even with all this, my focus remains on what is important for me and for others, because everything I internalize I transform and translate it for all those who expect something from me.
The information I consume is mostly what I translate from my point of view for everyone else. Sometimes I do it from the point of view of psychology, from personal experience, from pragmatism or science, but I always look for a way to get the message across, clear and understandable.
Before, I could spend hours watching viral videos without caring about anything. But there came a point where I felt the need to grow, to find value, to have uncomfortable conversations that made me move.
The information I consume today is what allows me to move, to look inward a bit and think about how to become part of the message. And that is what at the end of the day, I always try to transmit to others, something that generates value, in some way or another to the other person. Because really, I wouldn't want someone to look at my lyrics and continue scrolling, so that my message gets buried in the depths of the internet, in oblivion.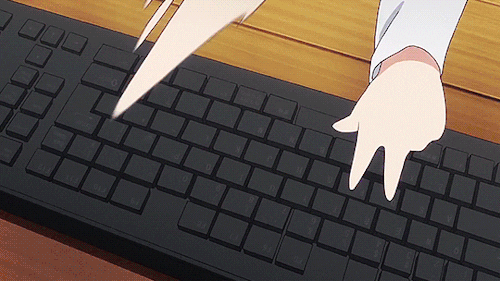 l i s a - s i m p s o n
Pero quiero que entiendas a detalle mis palabras. No se trata de que desplaces o destruyas un contenido por otro, se trata de conseguir un equilibrio entre el entretenimiento y el crecimiento personal. Entre lo mundano y lo espiritual.
Porque al final del día, seguimos vestidos con éste traje humano en la tierra y, no podemos condenar una cosa por alabar a la otra, eso dejémoslo a nuestro antepasados que, por falta de información te llevaban a la hoguera.
Crea un equilibrio entre lo que disfrutas para descansar y, lo que te hace moverte de la silla para crecer. Y cómo cierre a éste contenido, te dejo una última pregunta ¿Qué te gustaría dejarle a las demás personas a través de tu contenido?
But I want you to understand my words in detail. It's not about displacing or destroying one content for another, it's about striking a balance between entertainment and personal growth. Between the mundane and the spiritual.
Because at the end of the day, we are still dressed in this human suit on earth and, we cannot condemn one thing for praising the other, let's leave that to our ancestors who, for lack of information took you to the stake.
Create a balance between what you enjoy to rest and what makes you move from your chair to grow. And to close this content, I leave you with the last question: What would you like to leave to others through your content?

---
Icon of my divider here
Signature made in canva
Translated with the help of deepL
Photo edited in Adobe Photoshop CC
---
---
---