Uncooked Doll !! 💗👰By Danhyelita24
💥✨💥✨💥✨💥✨💥✨💥✨💥✨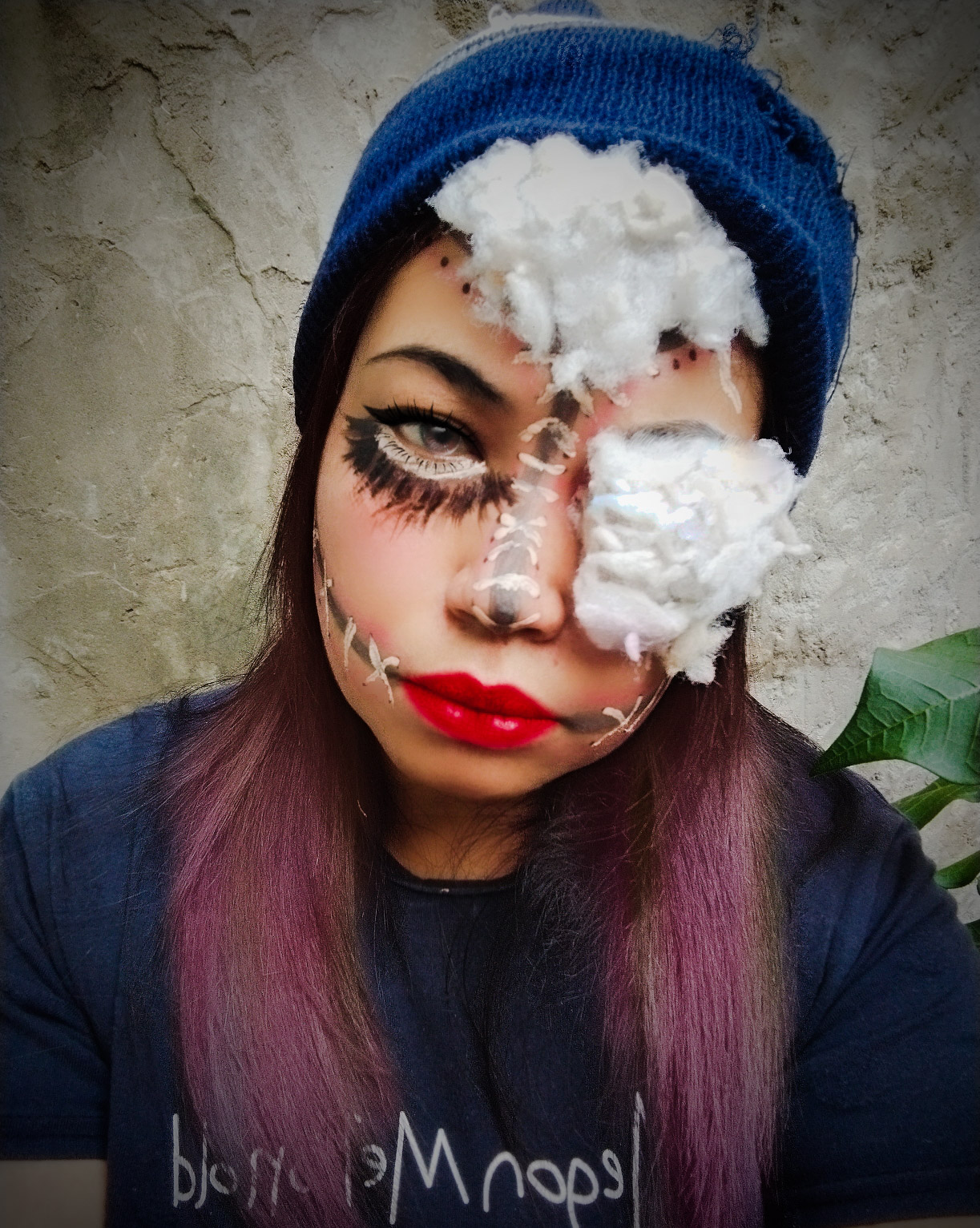 💥✨💥✨💥✨💥✨💥✨💥✨💥✨

Hello hello how are you dear friends and user of this creative and wonderful platform and the makeuppower community, today I want to share with you a slightly surreal makeup, it is an uncooked rag doll, which is getting the filling.
Hola hola qué tal queridos amigos y usuario de esta creativa y maravillosa plataforma y la comunidad makeuppower, el día de hoy quiero compartir con ustedes un maquillaje un poco surrealista, se trata de una muñeca de trapo descocida, a la que se le está saliendo el relleno.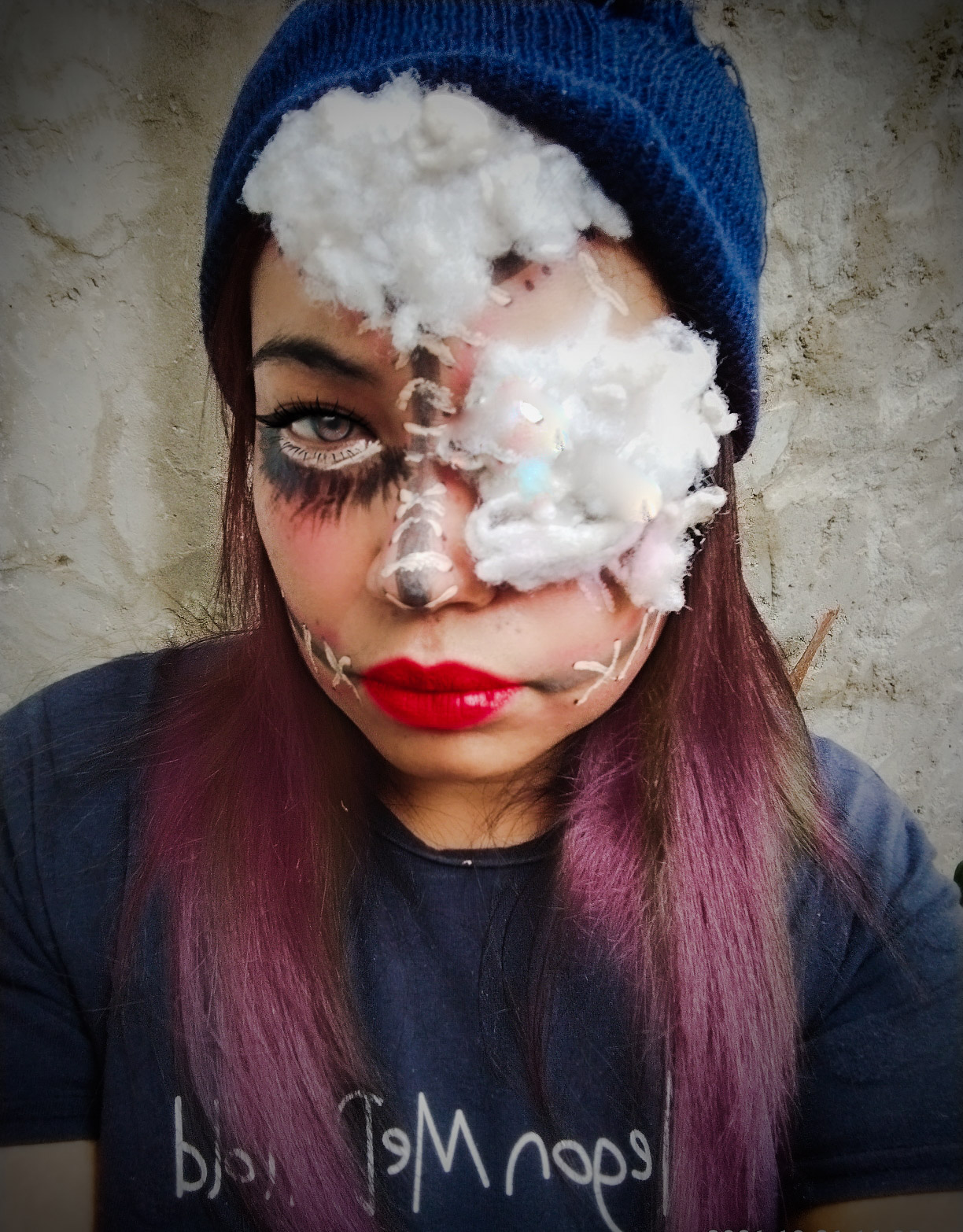 The truth is that I really enjoyed doing this makeup since it is a little different from what I was used to doing and I wanted to try other textures and the truth was very very easy, I simply cleaned the face with neutral soap and applied a moisturizer, then I applied a Matte base and with the help of a light brown pencil eyeliner I traced the lines on the face to define the design I wanted to make.
La verdad que disfruté muchísimo realizando este maquillaje ya que es un poco diferente a lo que estaba acostumbrada a realizar y quise probar con otras texturas y la verdad resultó muy muy fácil, simplemente limpié el rostro con jabón neutro y apliqué un hidratante, seguidamente apliqué una base mate y con la ayuda de un delineador en lápiz marrón claro tracé las líneas en el rostro para definir el diseño que quería realizar.
From there I simply placed borders in dark brown and pink tones around the black lines of the face and then I marked little black dots to define the openings and with a very thin brush and white paint I outlined small lines to appear the thread. In the left eye I marked the lower edge with white to enlarge the surface of the eye and I marked black lines like the eyelashes and in the right eye I wanted to do a beauty makeup, but in the end I realized that it was not necessary, well With the placement of the filling it is not seen and it was underneath hahaha.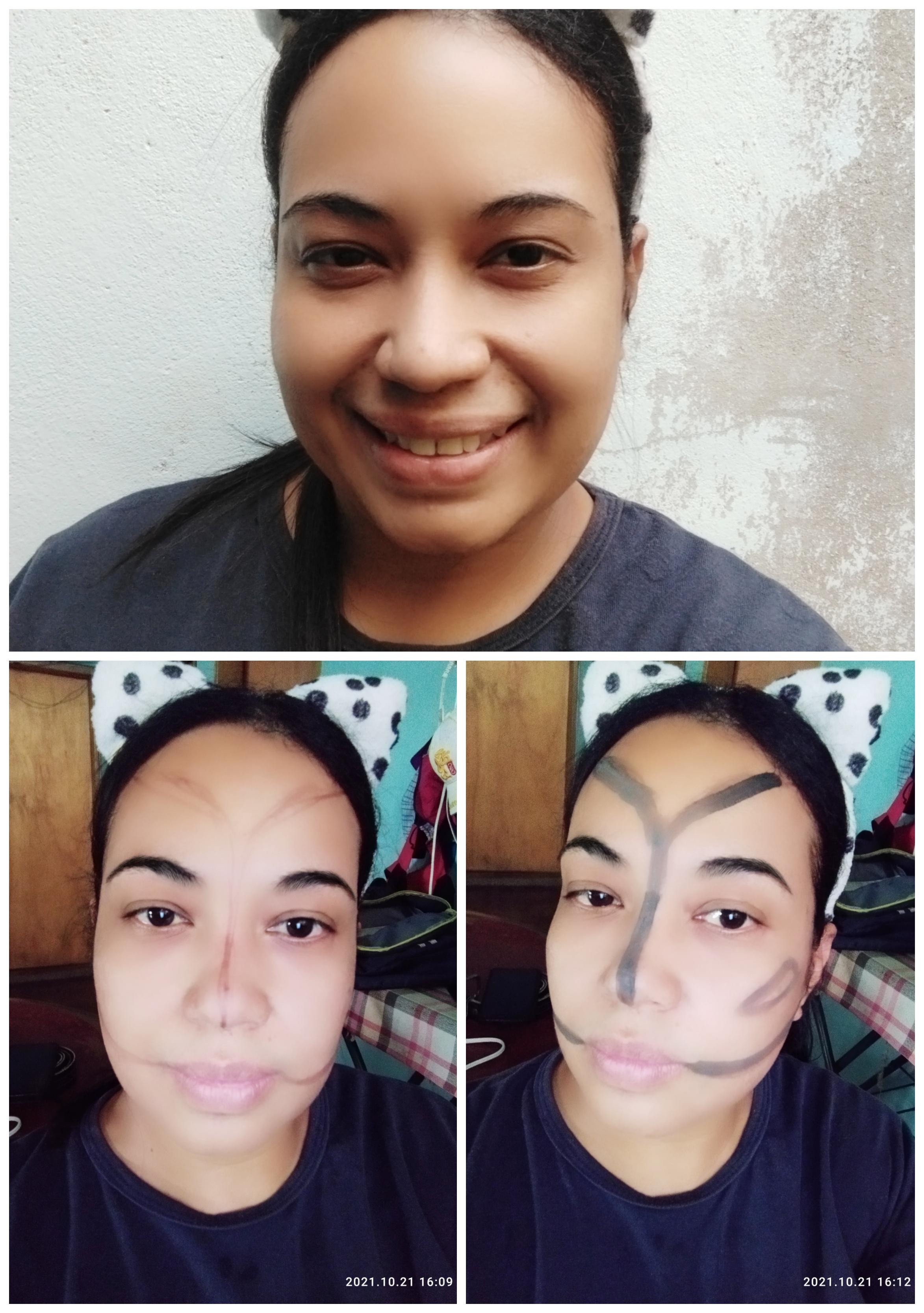 A partir de allí simplemente coloqué bordes en tonos marrón oscuro y rosa en todo el alrededor de las líneas negras del rostro y luego marqué puntitos negros para definir las aberturas y con un pincel muy delgada y pintura blanca delineé pequeñas rayitas para aparentar el hilo.
En el ojo izquierdo marqué en el borde inferior con color blanco para agrandar la superficie del ojo y marqué rayitas en negro cómo las pestañas y en el ojo derecho quise hacer un maquillaje de belleza, pero al final me di cuenta que no era necesario, pues con la colocación del relleno no se ve y quedó debajo jajaja.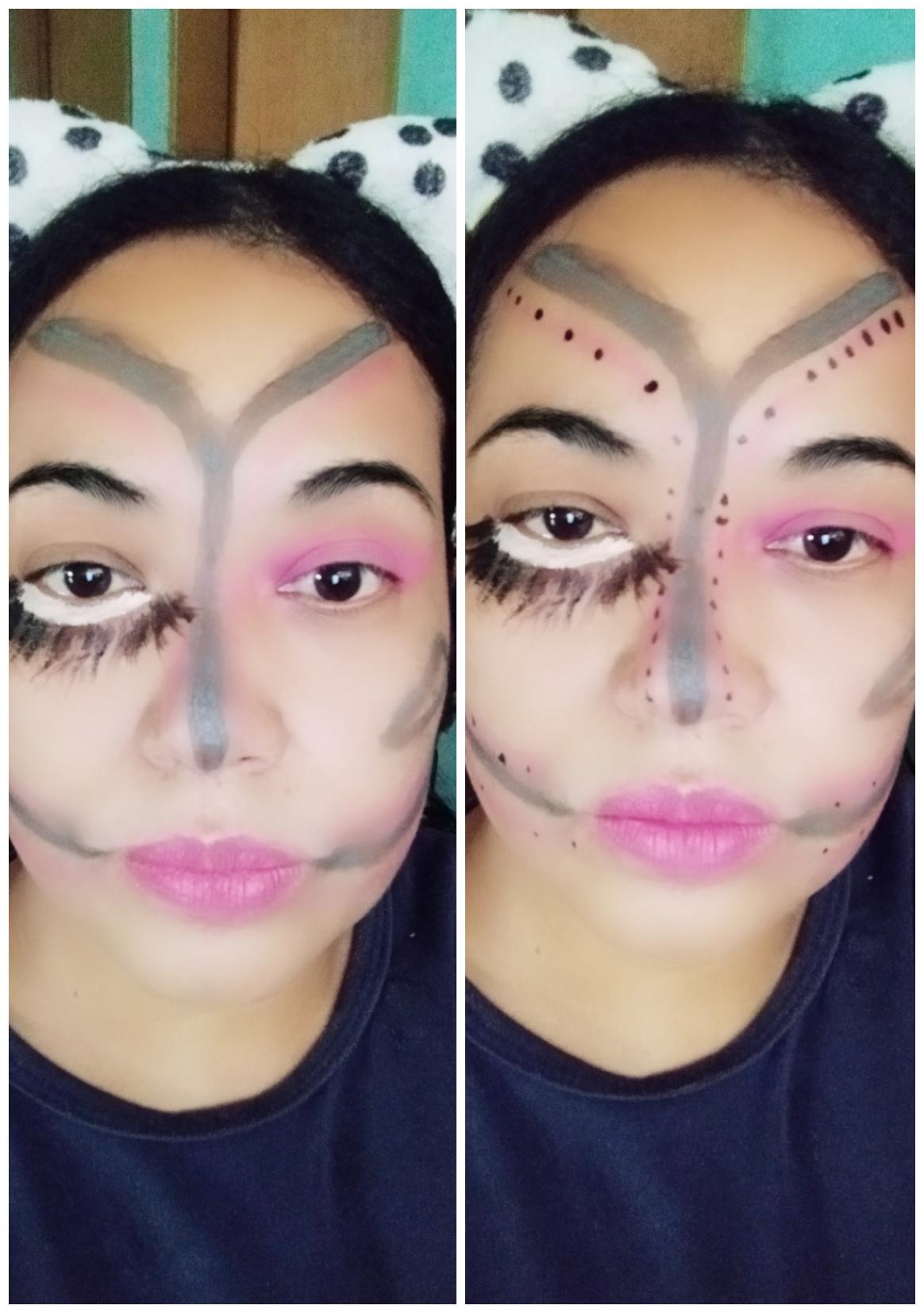 I applied a deep red lip ink and proceeded to place the filling in the part of the forehead and the right eye, and well this was the result of this uncooked doll, the truth is that I did like to experiment with other materials and I think that I will continue to use it, well I thank you for all your support and thank you very much if you got to this point. We will see you in a new opportunity until next time. chaitooo !!
Apliqué una tinta labial en tono rojo profundo y procedí a colocar el relleno en la parte de la frente y el ojo derecho, y pues bien este fue el resultado de esta muñeca descocida, la verdad que sí me gustó experimentar con otros materiales y creo que seguiré utilizando, pues bien les agradezco todo su apoyo y muchas gracias si llegaste hasta este punto. Nos veremos en una nueva oportunidad hasta la próxima. chaitooo!!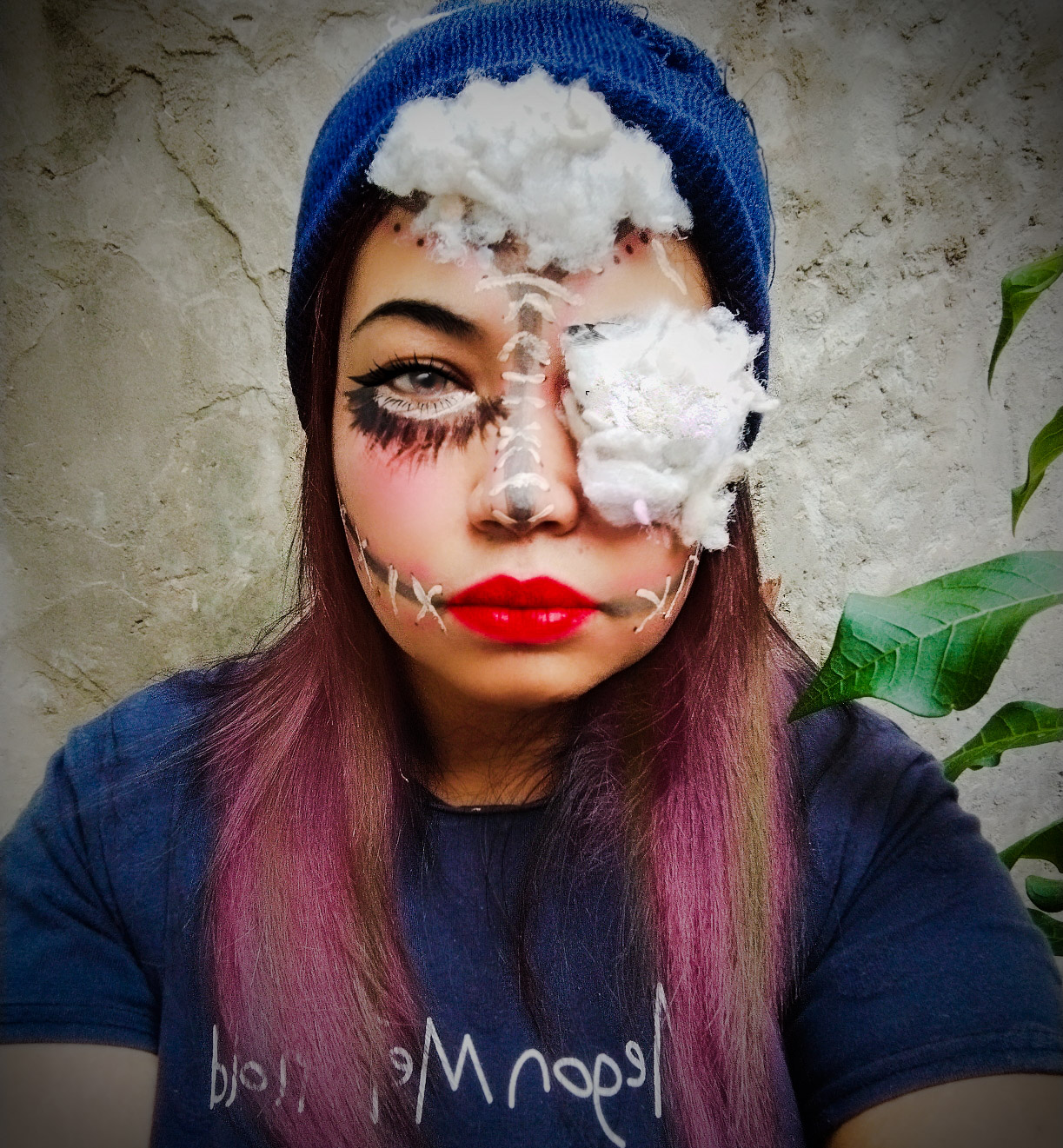 💥✨💥✨💥✨💥✨💥✨💥✨💥✨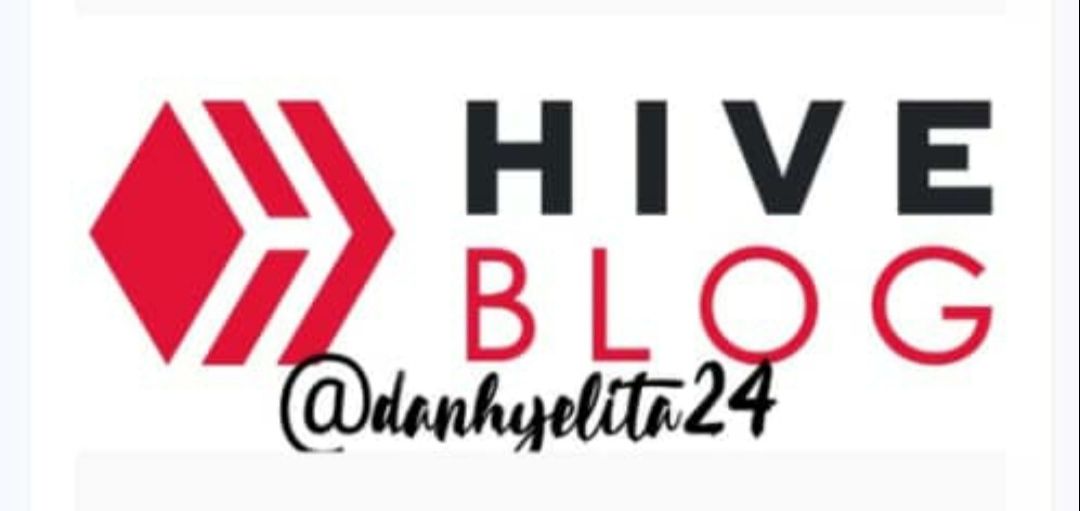 💥✨💥✨💥✨💥✨💥✨💥✨💥✨
---
---