Today is my 4 year Hive Anniversary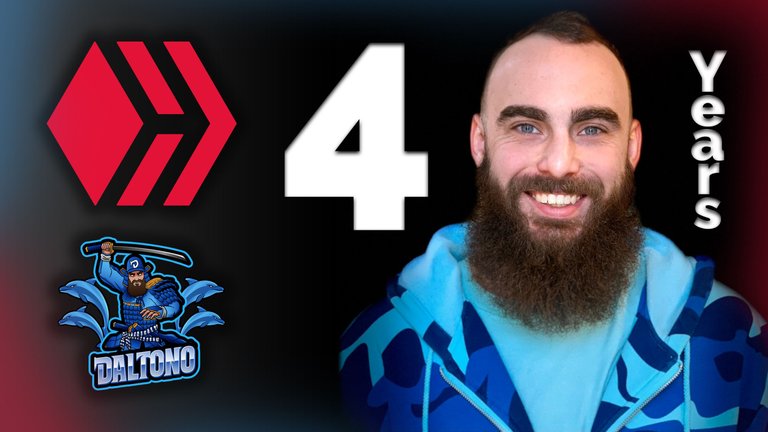 1461 days down and many more to come
It is crazy to believe that I have been doing this Hive thing for 4 solid years now. I can still remember my first month back in the day when we were still over on Steem. Man things sure have changed since then. At that time I didn't even know who I was, let alone who was involved in our community.
I've remained on track with my goal of growing my Hive Power to nearly unachievable levels. Hitting 500 total HP was a giant milestone for me in the beginning. At that point, I unlocked the ability to have a percentage slider for my upvote. I felt like I had really accomplished something. Next thing I knew I was hitting 1,000 HP and eventually even claiming dolphin status around 5,000 HP.
I set my sights on the stratosphere and knew that one day I'd achieve Orca status. That goal was accomplished and then some. I'm about to get to 75,000 total HP, which is something I'm so proud of. Whale status is still far off, but I wouldn't put it past myself to one day get there. I have stayed active here through our best and worst of times. In some ways, I feel like I have a marriage with Hive. Til death do us part?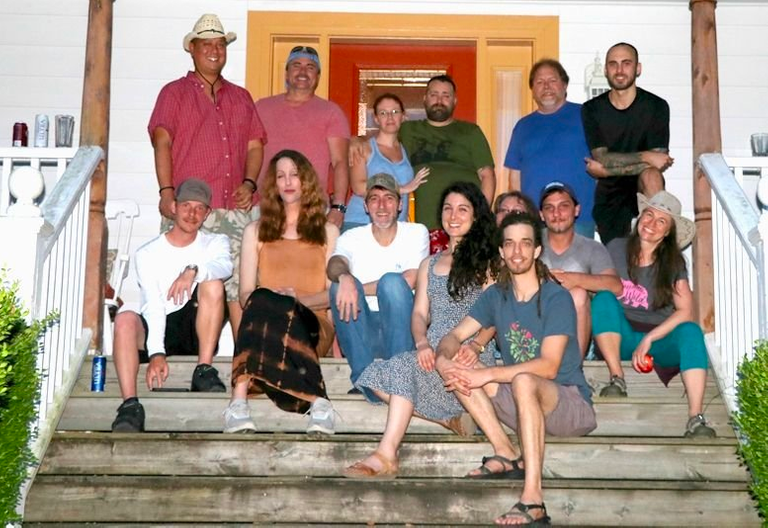 I was able to go to a Hive meetup in 2018. It was in Tennessee and I met some really amazing people there. Many of them have since departed the platform, but people like @enginewitty, @lukestokes, @katrina-ariel, @freedompoint, @rhondak, and @steemcafe are still here. I remember being so confused back then and having no clue what type of content I wanted to create and share with the world. I was just happy to be around some like-minded people who were positive about life. My people skills have increased drastically since then and I have figured out how to create in my own way.
I jumped around with my methods of posting and interacting here. Never did I stop, but I did lose my creative spark a few times and got lazy. I'm so happy that I pushed through those times of blocked-tivity and made it where I am today. I feel like I never run out of ideas now and genuinely look forward to creating things each and every day. I have a feed filled with talented people who also love doing the same.
I am filled with gratitude towards every single person who has ever visited my page, left a comment, tip, or even upvoted or reblogged my work. These first 4 years have been trying to say the least. These next 4 years probably aren't going to be much easier, but at least I am continuing to make progress towards my goal of being a successful Hiver and helping others do the same.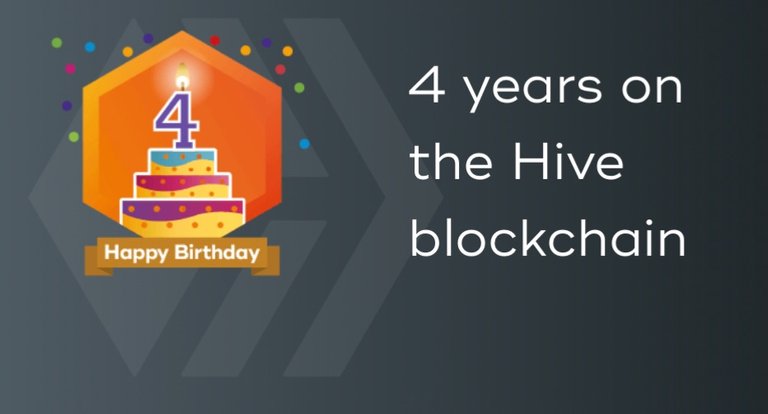 Truthfully, I wouldn't trade what I have with this community for the world. We may not all agree on everything, but that is what makes it so beautiful. Despite of the vast array of opinions, things still get done. Development has not stopped, new money keeps coming in, and we keep getting blessed with innovators sharing new things with the community.
I hope that my success over such a long period of time can help motivate others to strive to do something similar. Nothing happens overnight and many things may or may not go as planned. A true warrior fights through any battle and never loses sight of the end goal. If I am able to make it to where I am now and still have the drive to go even further, then surely you can do something of the same ilk. We are all human beings of equal worth, don't ever let somebody tell you that you cannot do what you dream of.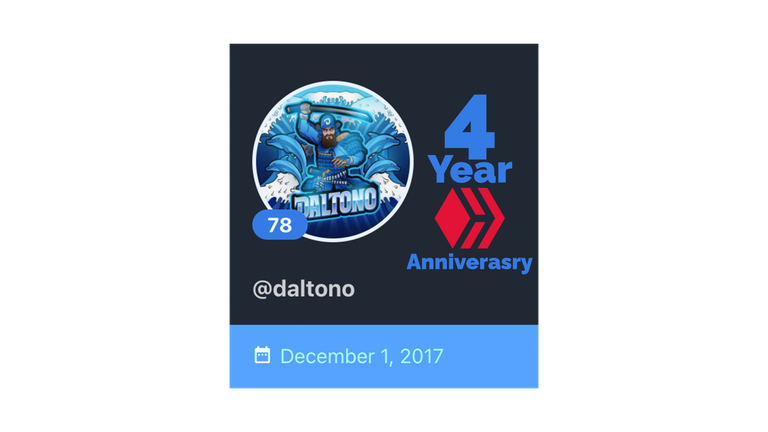 ---
Thank you for celebrating my 4 year Hive Anniversary with me. Perhaps leave a comment below and tell me your favorite Hive memory over the last 4+ years or however long you have been on here building with us.
---
---
---

https://punks.usehive.com/gallery/daltono

---
---