Rare Ghost Club is the first NFT project that I'm truly excited about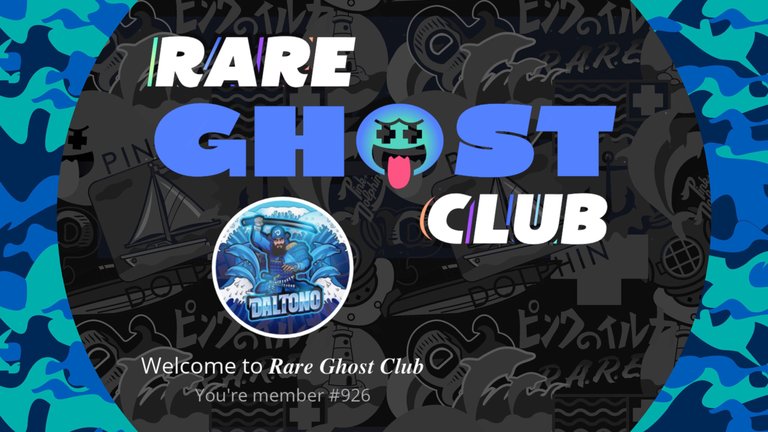 Are you rare enough to become a legend?
---
If you don't know anything about me, then at least know I love these two things:
1.Dolphins
2.Fashion
---
Both of those things became one back in 2008, when I first discovered the Pink+Dolphin brand. The creativity seen from this company was unlike anything I knew before. Finally there was a way to express who I was through the exotic apparel unveiled by Pink+Dolphin. This was the first brand that I can remember doing limited releases and mystery boxes. Maybe others did it before them, but Pink+Dolphin are the OGs of modern street wear in my opinion.
I was in love with the style right from the start, you may have seen me wearing the clothing in photos before. For instance one of my favorite photo sessions of all time, I was wearing the famed ocean camo design (pictured below).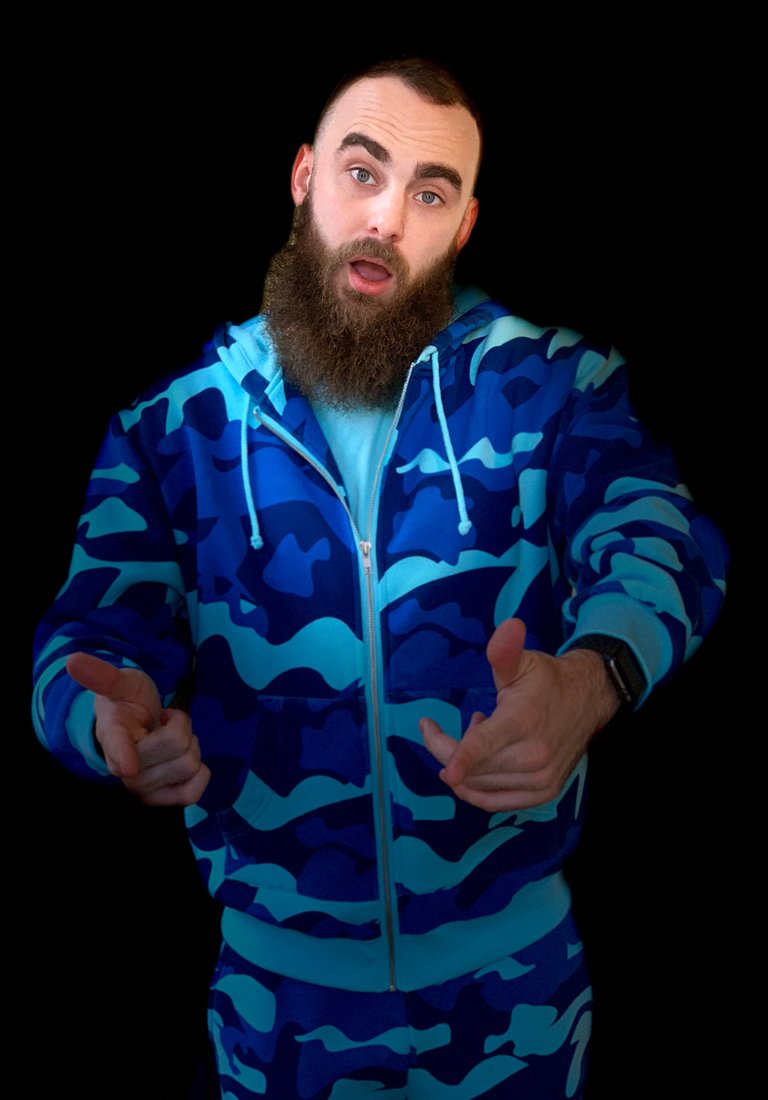 I've even gotten a few Pink+Dolphin tattoos such as my deep sea diver and ocean camo. This lifestyle is forever, no turning back for me.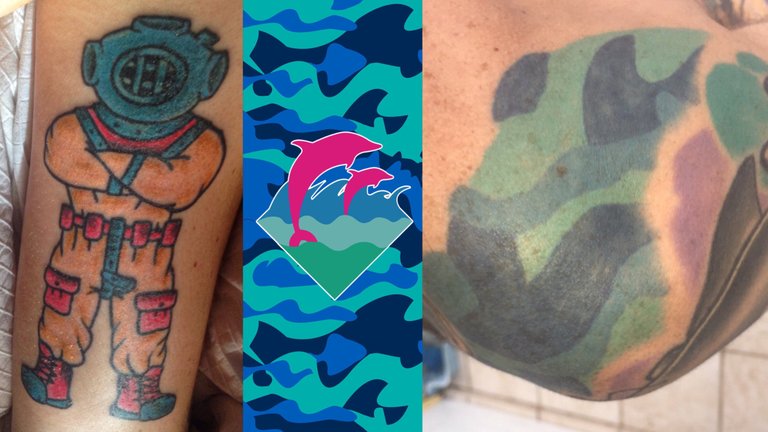 Pink+Dolphin is a brand that I've watched go from very small to gigantic over the last 13 years. Their motto "Legends At Our Craft" still rings true to this day. Their clothing is of everlasting quality, their designs continue to spark inspiration to creators worldwide, and I've yet to find another brand keep up with their pacing.
Pink+Dolphin has evolved in so many ways, they have figured out how to continually grow as a brand. They've even had collabs with other big names such as Fila, Puma, and more. This isn't just some regular old clothing brand your mom's boyfriend wears. This is for rare individuals only.

Every ghost is rare, but some are rarer than others
You may be wondering, how on earth does Pink+Dolphin clothing have anything to do with NFTs?
Let me introduce you to Rare Ghost Club.
Thankfully I am on the Pink+Dolphin mailing list and recently received an email alerting me to the upcoming launch of their new NFTs. Now I've been in crypto since 2017, however I've still yet to start collecting NFTs. I've mostly been watching from the sidelines, but I am a connoisseur of art living in a digital age. It makes sense for me to dive into NFTs, but I was waiting on the right project to give me the fuel needed to launch into the NFT craze.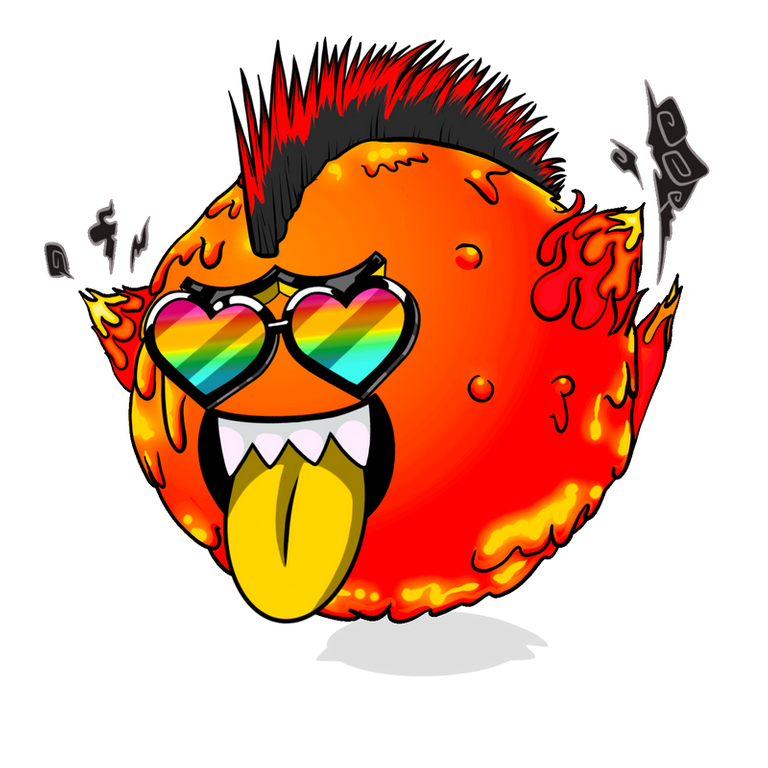 Rare Ghost Club (RGC) is an NFT project consisting of 15,000 unique combinations of ghosts inspired by Pink+Dolphin's brand history since inception in 2008. Every character is a unique collectible with proof of ownership stored on the Ethereum blockchain.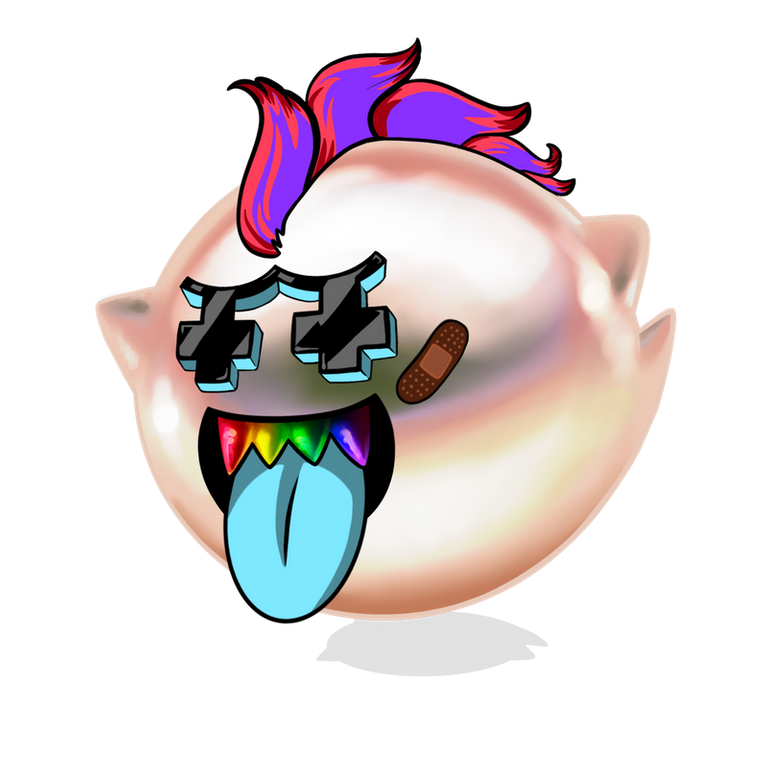 The well-recognizable Ghost logo was originally illustrated by Cena aka LordWave (IG: lordwave), creative director and co-founder of the globally recognized streetwear brand Pink+Dolphin when he was still in high school. The Ghost has made its way onto everything from billboards to shoe collaborations in the last 13 years.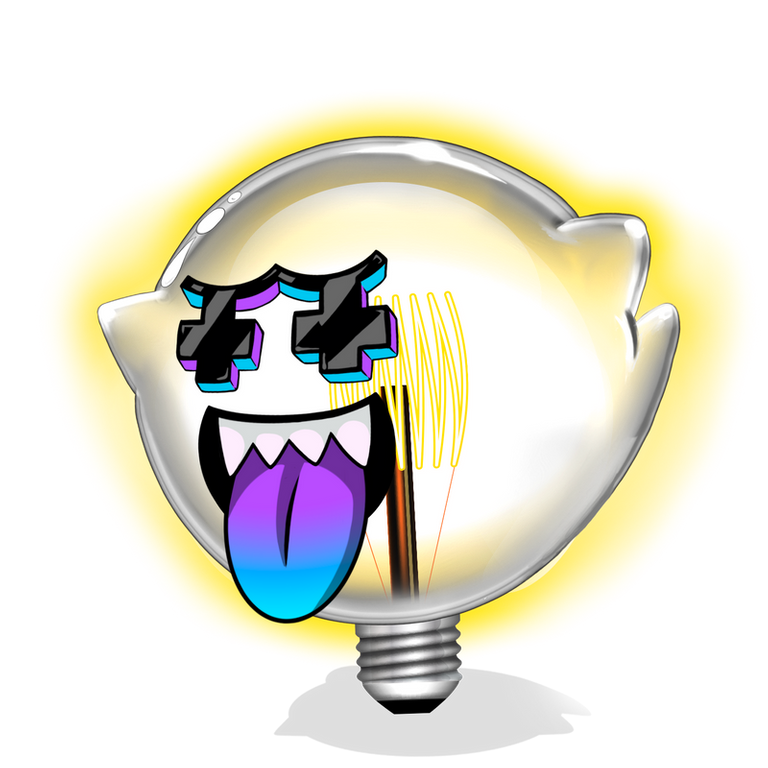 Thru Rare Ghost Club, we are now releasing this rare collectible experience into the metaverse for fellow NFT enthusiasts. Every RGC Ghost is a unique 1-of-1 image made up of over 263 possible traits including different bodies, teeth, eyewear, headwear, tattoos and more.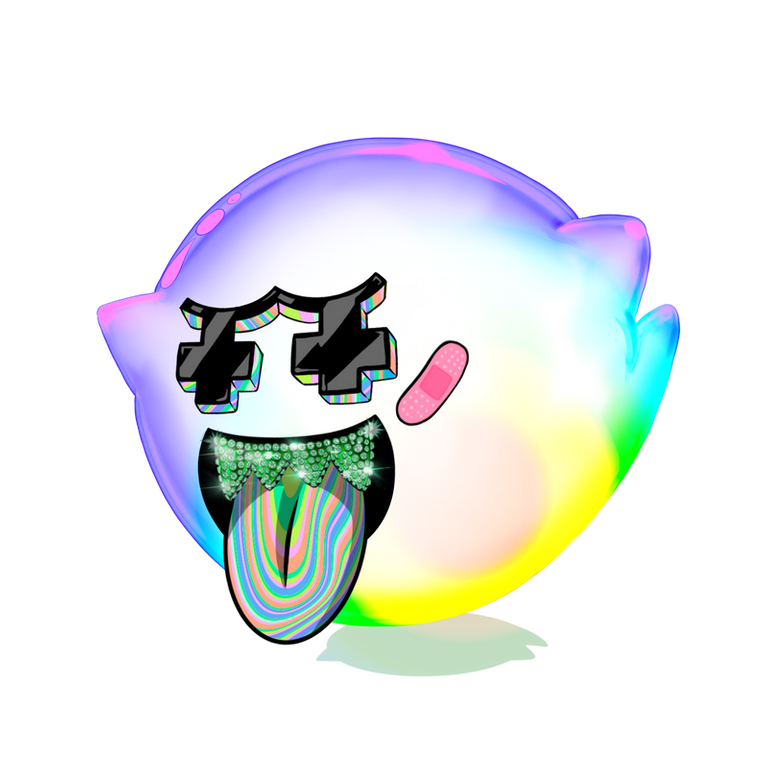 Rare Ghost Club isn't meant to be a one-and-done project. Our goal is to create a constantly evolving ecosystem and Metaverse surrounding the project, while constantly adding value for all of our holders. Our team has put together a roadmap for where we want to go with the project and to start the discussion with our community. We have a lot of ideas we are working on and since this is a community-based project, it will continue to build over time and constantly evolve.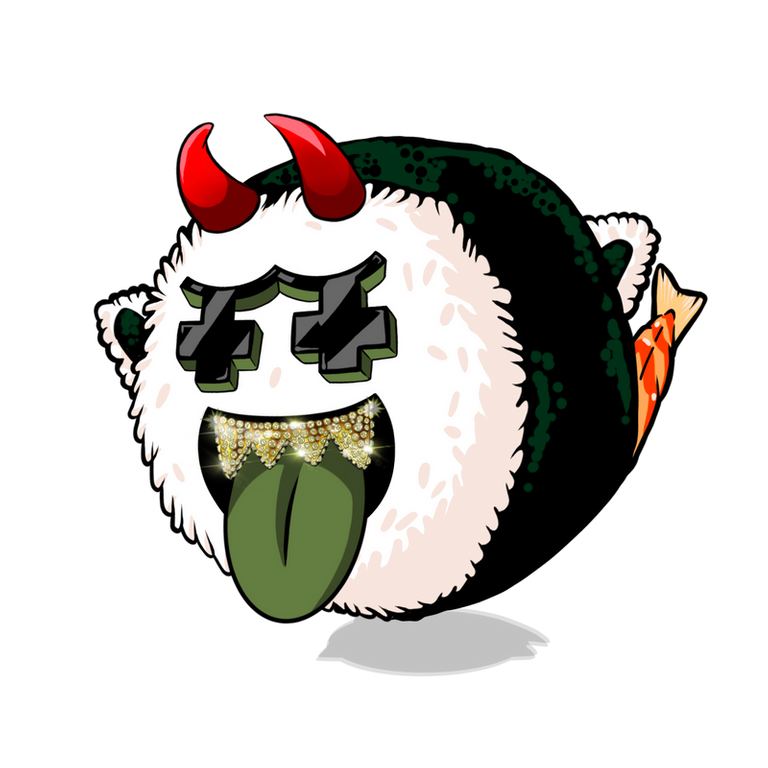 When you acquire a Ghost, it acts as your membership card into the Rare Ghost Club. Here are just a few members only perks:
1.RGC Dashboard
2.Additional Airdrops
3.RGC Webstore
4.Exclusive Physical Items
5.Exclusive Events
6.Game
7.Rare Ghost Art Club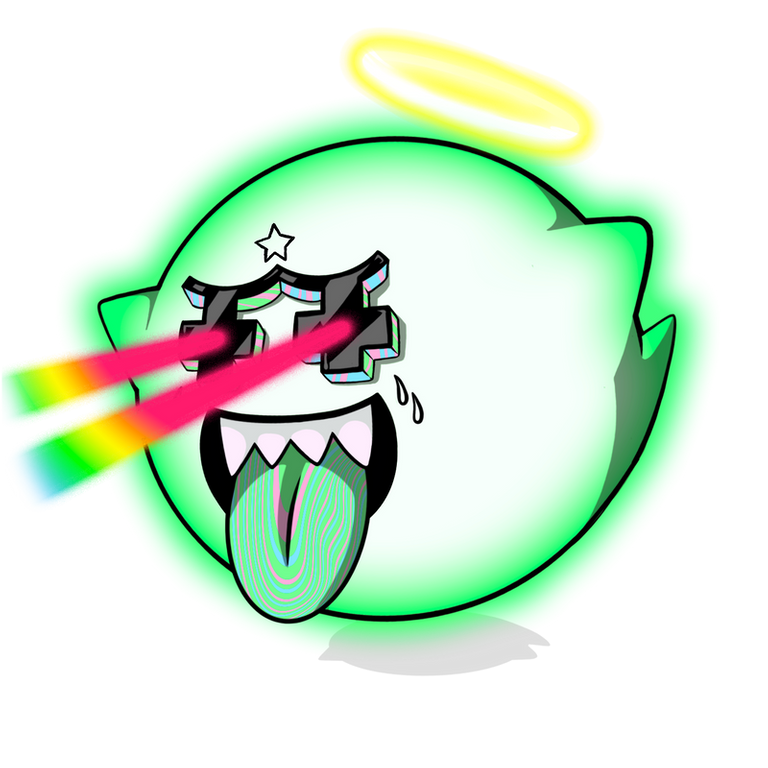 There will be 15,000 pieces available for mint at 0.08 ETH each.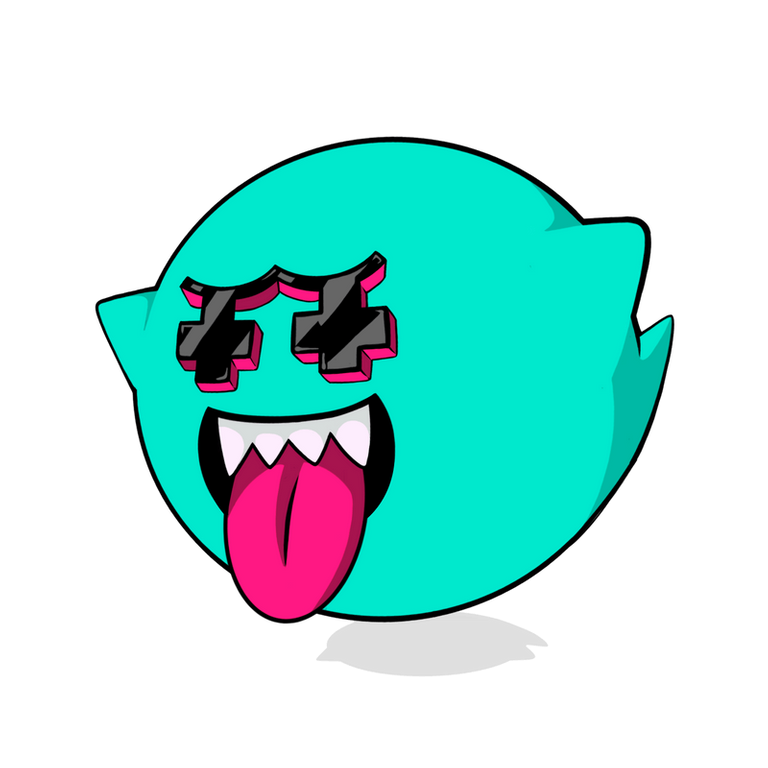 Yes, there will be a limited number of presale spots. The only way to get whitelisted is to join the Discord group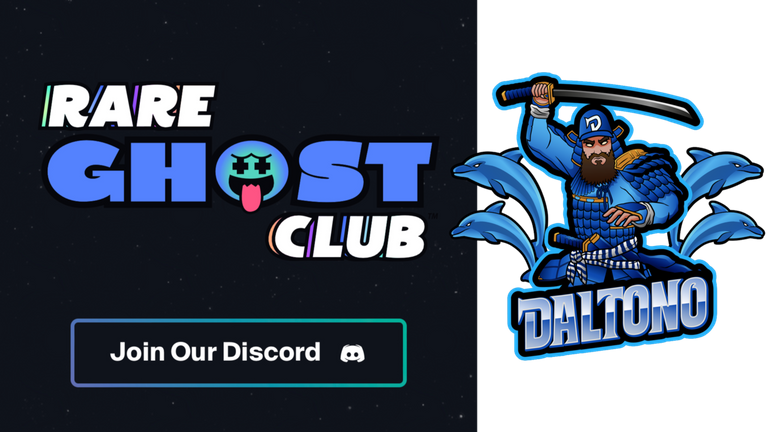 One of the main reasons I see this project succeeding so much weighs on the fact that I have a tremendous amount faith in Pink+Dolphin. Seeing Cena and his team go from common to ultra rare has instilled a great amount of confidence in everything they are involved with. This is more than just a brand, it's an entire movement. I'm thrilled that the Rare Ghost Club NFT project has finally seen its inception. Big things are to come, you do not want to miss out on this release.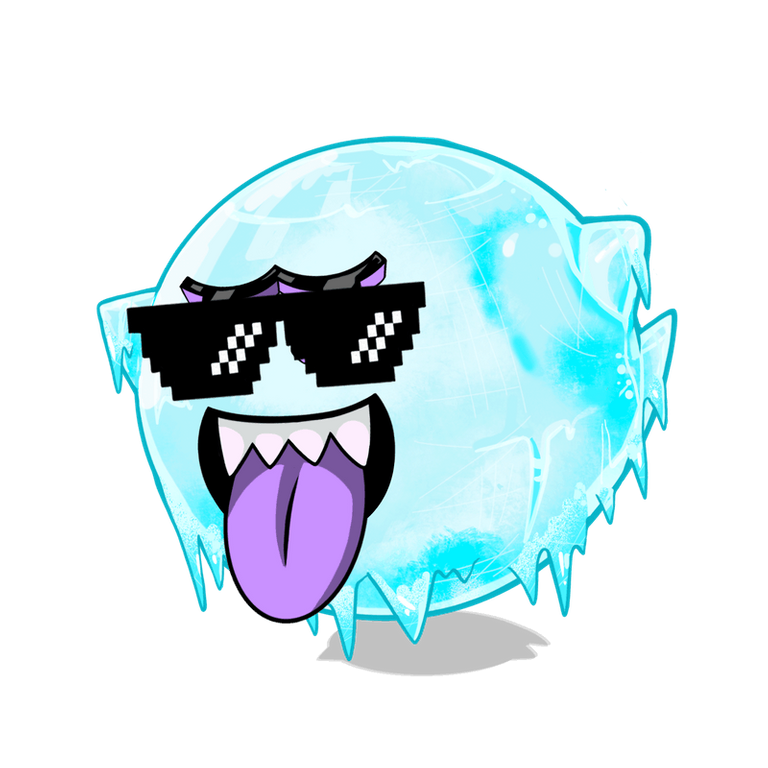 I encourage you to join us on Discord by using my custom invite link: https://discord.gg/sx82CesCST
Let me know if you have any questions at all about the project. Of course jumping in the Discord chat is he best way to get involved.
I know I have plans of minting at least one Ghost, possibly even more.
Leave a comment below and let me know if this project interests you. I'm willing to bet this is the first time you've heard of it, but it certainly will not be the last.
---
---
---


---
---