We went painting at Pottery Place for the third time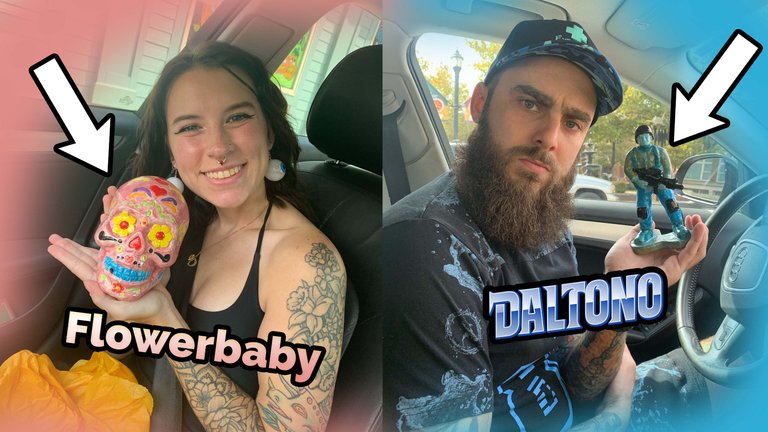 A headshot to the dome
@flowerbaby and I both love being creative. One of the best local businesses to satisfy our urge to create is Pottery Place. We know from our past experiences that we like how this place works. You walk in and pick out a plain piece of bisqueware, and there are always so many options to choose from. After you have chosen your piece, it is then time to select different glaze types to create the perfect color palette. Then begins the extensive process of painting layer by layer.
During our first visit to Pottery Place together, @flowerbaby painted a moon fairy and I painted an ice vampire. You can look back at those results here.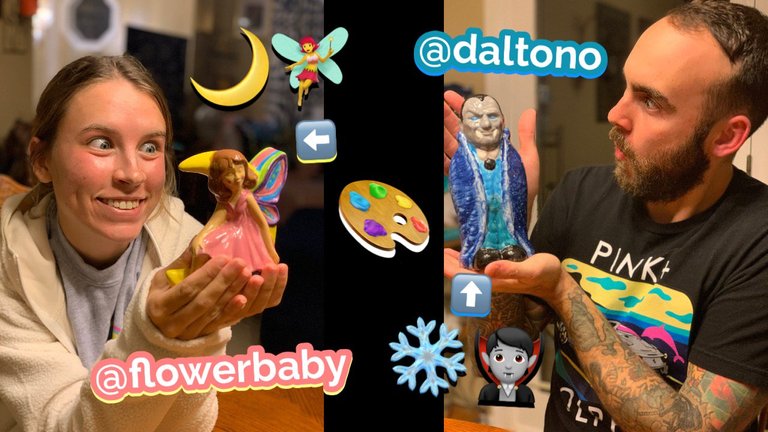 Our second visit resulted in @flowerbaby's fairy mushroom love house and my spotted Easter rattlesnake, which can be viewed here.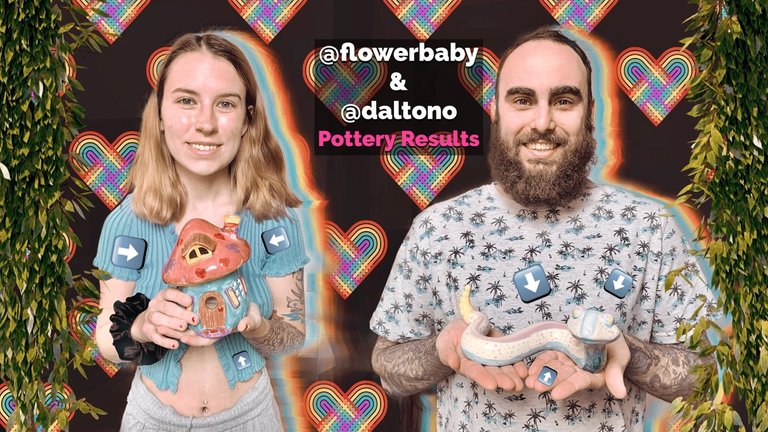 During our third and latest visit, @flowerbaby went with a sugar skull and I decided upon a little army man with his assault rifle.
As you can see, I for some reason always go with similar colors. Blue is pretty much guaranteed to be my main color. @flowerbaby is much more unpredictable with her choice of palette. This time she picked a very colorful assortment of hues.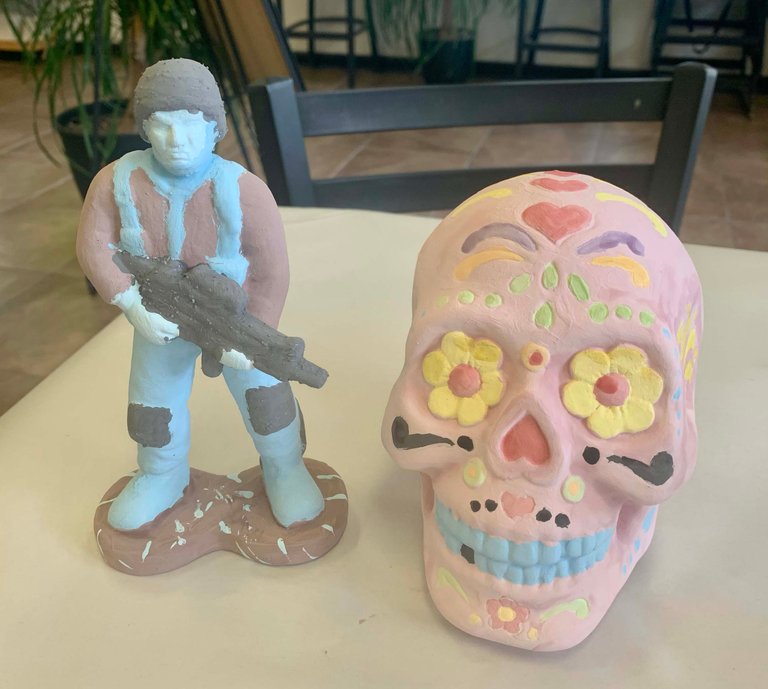 We spent a little over an hour painting our bisqueware. It is a process that requires much patience and precision for good accuracy. I wanted my soldier to turn out awesome. I knew @flowerbaby's skull would look amazing. She is much better with crafts like this than I am.
While we were there, there were two little girls with their mothers. Their mommas were busy talking after their group had finished painting. The two girls were running around playing right next to our table. They were pretty hilarious, we overheard the girls talking to each other and they were afraid of us. I think it was mainly because @flowerbaby had earrings in that looked like real eyeballs. I believe the fact that we both have a lot of tattoos may have been shocking to the girls as well.
After we finished painting, we paid for our pottery and left the glazed bisqueware to be fired on the kiln. It took one week for the final process to be completed. After much anticipation, it was finally time to visit Pottery Place again and pick up our finished artwork.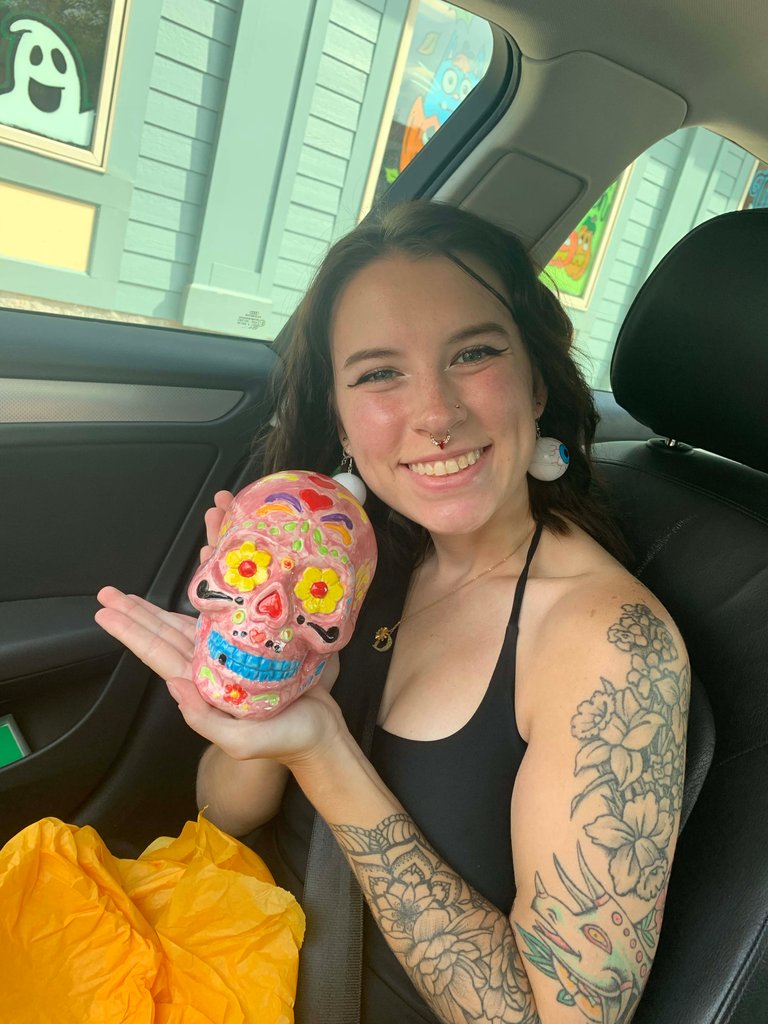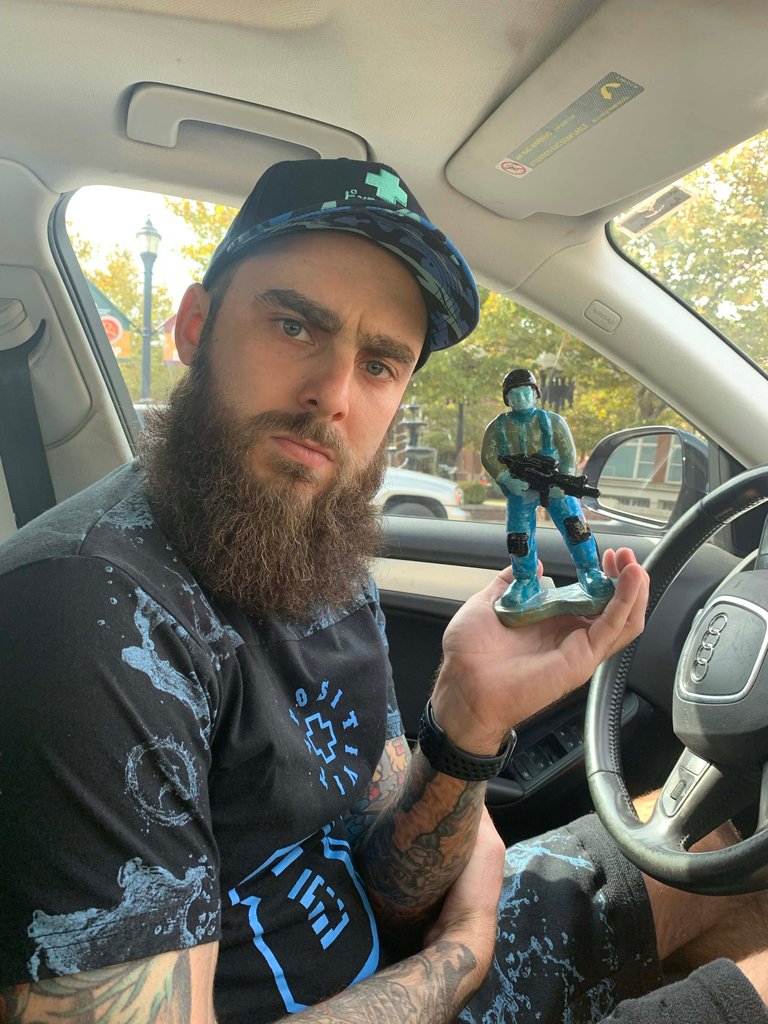 I was absolutely thrilled with how both pieces turned out. I'm partial to @flowerbaby's magnificent use of such a wide array of colors. I must admit though, my army man is pretty badass too. As much time as I spend playing shooter video games, I think this may be my most relevant piece of pottery yet. Until next time that is...
---
Which one do you prefer? Leave a comment and let me know.
---
---
---



---
---