Nike iD is now called Nike By You and it still allows total customization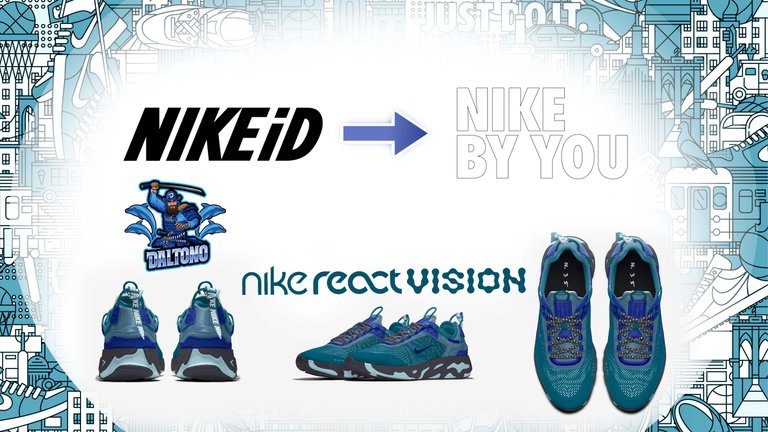 Check out these new kicks 👟
One thing you may not know about me is that I love shoes. My sneaker collection is somewhere around 50 pairs at the moment. I haven't purchased new shoes for quite some time, but luckily I keep all of my footwear in pristine condition so they last many years usually.
Christmas is coming and I've had family begging me to tell them what I want. I struggle to come up with gift ideas for myself, I already have all of the essentials. I'd much rather people spend their hard-earned money on themselves instead of buying my gifts. Me being like that makes me seem like I lack Christmas spirit. I don't want to be the lame guy at Christmas that can't spread joy. This means I am forced to give people, like my parents and @flowerbaby, ideas of things that I would like.
It has been multiple years since I last ordered a custom 1/1 pair of shoes from Nike. When I was younger, Nike iD was the coolest thing ever. You could customize your favorite basketball sneaker and hit the court with a pair of shoes that nobody in the world had ever seen. It was the closest thing to feeling like an NBA star. I was lucky enough to get a pair or two from Nike iD throughout my life, but oftentimes they cost more than the same shoe in normal colorways that you can buy in stores. The money was a big factor for me, I didn't always have it.
These days Nike iD has a new name, it is simply called Nike By You now. Also, another thing that has changed is the financial flexibility of myself and my parents. We are all in a much better place now and can more freely purchase things that we once only were able to window shop.
I was encouraged by my mother to get on Nike and create a custom pair of shoes. As hard as it is for me to accept gifts, I got on there and started my design. I went through a couple of different pairs of shoes, but ultimately the Nike React Vision were the ones I went with.
https://www.nike.com/u/custom-nike-react-vision-by-you/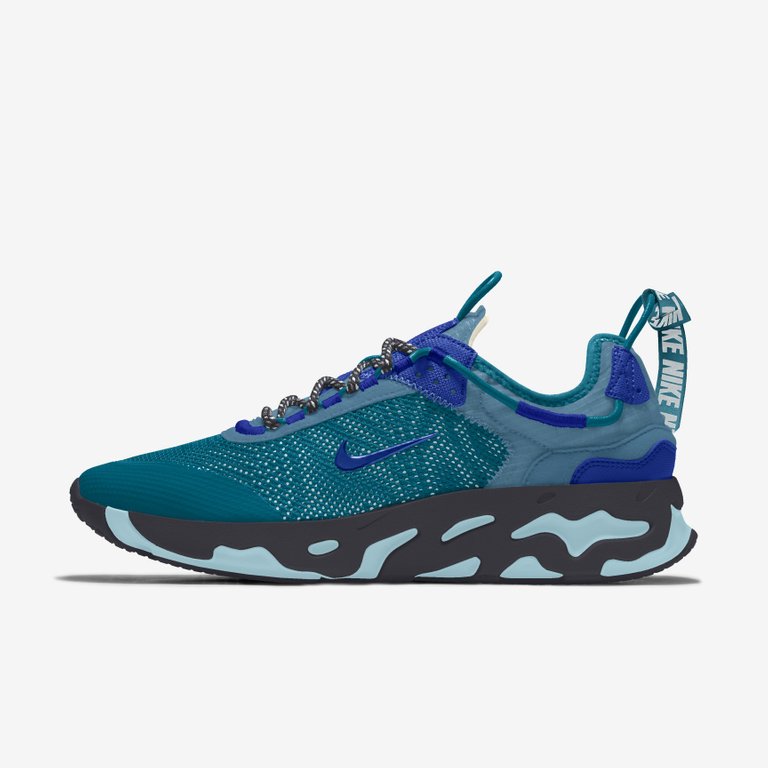 Not all shoes offer every color as an option. These had teal and blue as choices. Those are my favorite colors, so I was into the shoe. Once I got to work on the design, it all came together perfectly.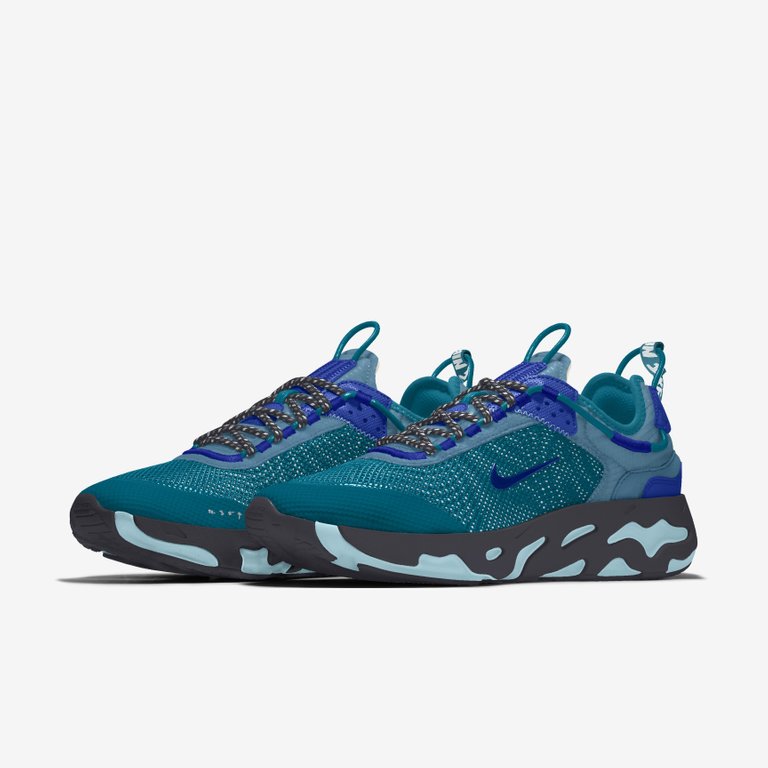 This is a pretty interesting shoe design, even without crazy colors. Once I added my own flair to them though, they will surely stand out in the world. They look like they are going to be so comfortable. My other two Nike iD running style shoes are some of my most comfortable shoes in my collection.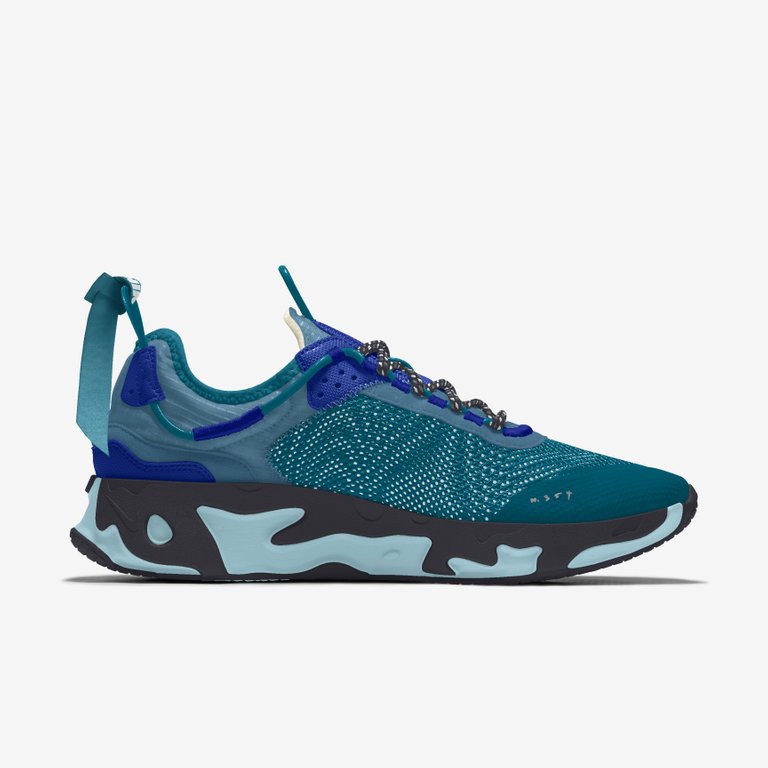 The tie on the heel was pretty unique to me, I don't often see something like that on shoes. I really enjoyed the many different textures that this shoe has as well.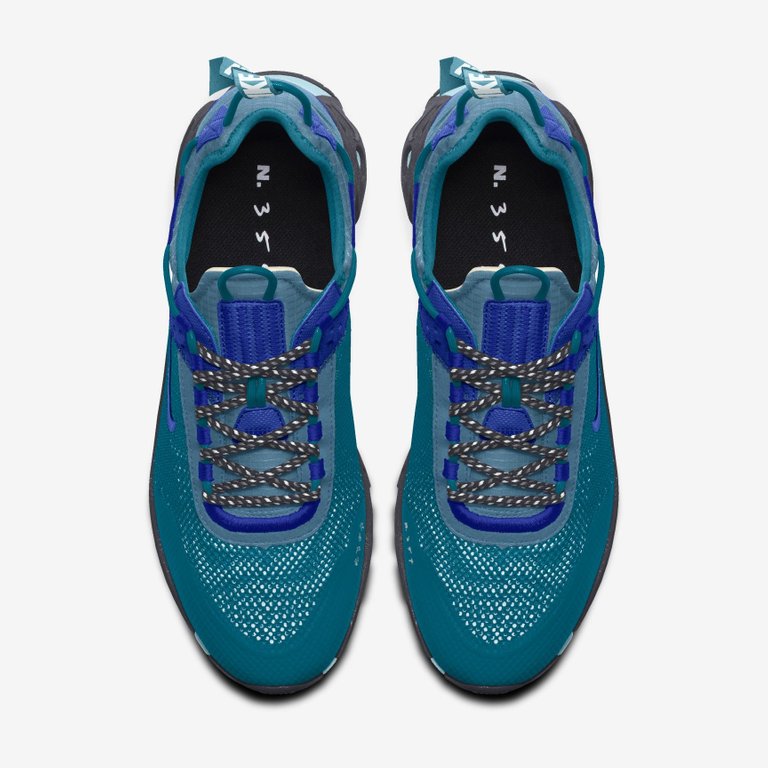 One thing that this specific shoe did not offer was the option to incorporate custom text. Often times Nike By You will enable you to put your name or a phrase on the heel or tongue of the show. This shoe apparently didn't have space I guess. No big deal to me though, these will still be very obviously mine.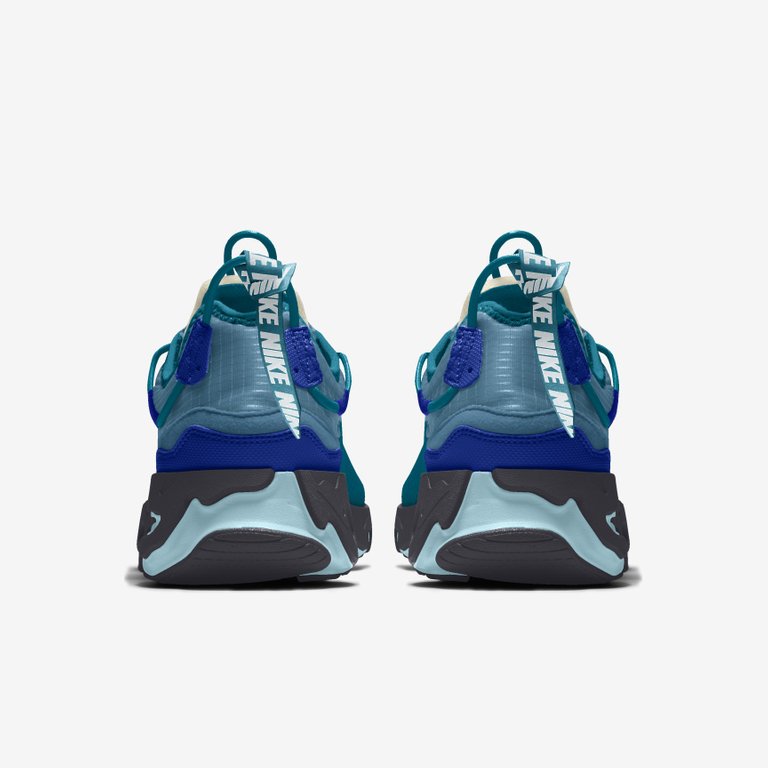 The outer sole of the shoe is a dark grey and the other color is actually an icy blue. It may look white in the photos, but there really isn't much white or black in this design. I think this will allow the shoes to stand out even more. Most designs have a lot of either white or black.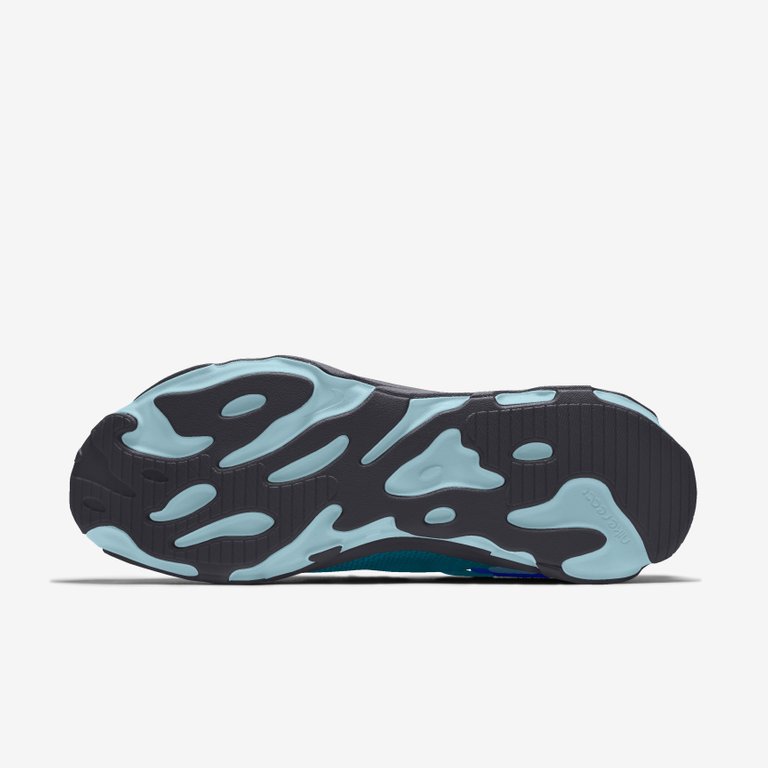 My footprint is going to look pretty wicked that first time I leave it on the ground somewhere in these. I am beyond hyped to see what these bad boys look like in real life. They are supposed to arrive before Christmas, for all I know they are already in. I am a patient man and will not ask to see them until Christmas day. I know waiting to open gifts means a lot to my mom and I wouldn't spoil that for her.

I am so looking forward to this Christmas. This will be the first time in nearly 10 years that I haven't had to work during the holidays. I am going to get to spend time with my brother while he is in. I can attend all of the family dinners without having to rush. This will surely be one of the best Christmas days since my childhood. I love my family tremendously.
---
---
---

https://punks.usehive.com/gallery/daltono

---
---