New Reward Cards With 20X Supply Is Out - I've Got My A Legendary Water Monster
It's another day and another milestone. I was about to call it a day from blockchain after claiming Daily Quest. But maybe.... I could do little bit more posting. I won't waste your time repeating anything. Here's all the news from official source.
A Chest Started Vibrating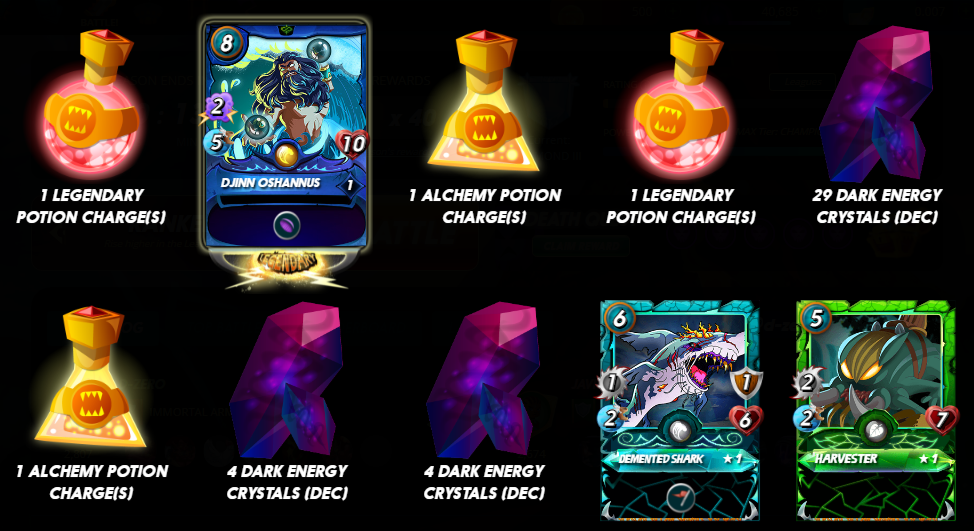 This is how I'm getting late to my other businesses :)
It's from a Splinter I rarely ever play ranked. I can give up quest for 1 Splinter and long ago I settled not to do Water. Yet here I am with some of my best NFTs earned in game on Water Splinter.
Markets Say This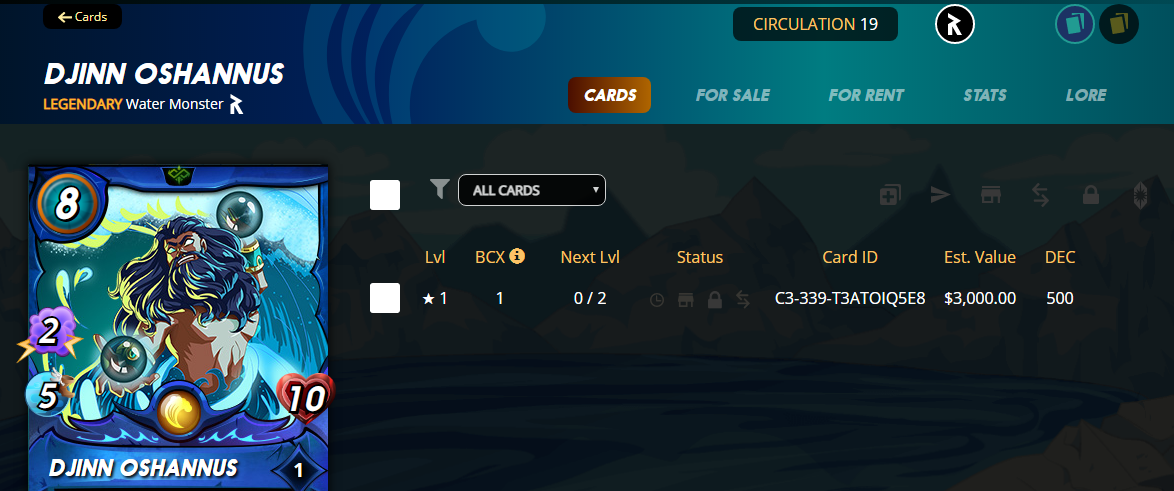 Could be just low supply + unique new ability for a tank!
New frame is be same as upcoming Chaos Legion Series/Edition.
Supply goes like this:
Common - 8,000,000
Rare - 2,000,000
Epic - 800,000
Legendary - 200,000
DEC value for burning NFT is us cut by 50%
For Gold Foil - It's cut by 75% according to official announcement.
All 21 Monsters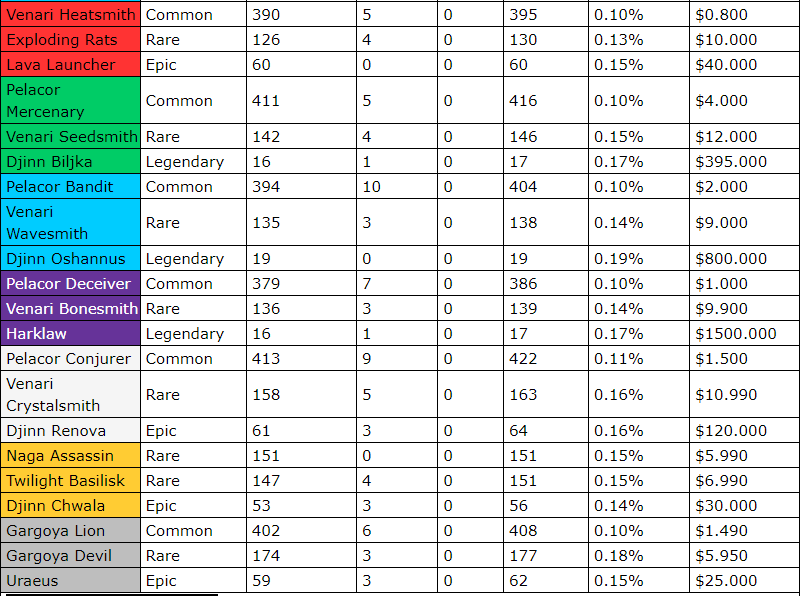 Data Source Here
It's the best place to keep an eye on Reward Cards. For anything else you've got https://splintx.com They've got historical price charts for cards. That's insanely useful for anyone looking to seriously dig these stuff. Definitely deserve a shout out.
Stay Calm! - Stay Happy! - Stay Blessed :)
Posted Using LeoFinance Beta
---
---