Doomed to be free! || Condenado a ser libre!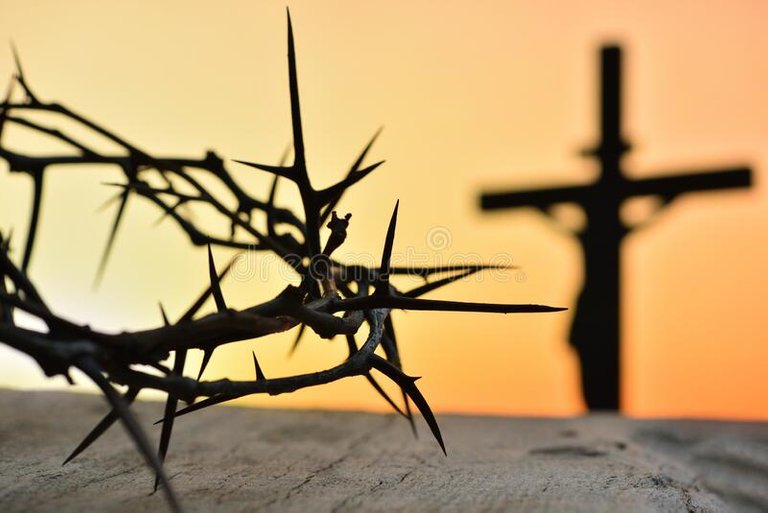 LINK
"For it is by grace you have been saved through faith; and this not of yourselves, it is the gift of God"
---
Saved forever?
---
But God, who is rich in mercy, because of his great love with which he loved us,
even though we were dead in sins, he gave us life together with Christ (by grace you are saved),
and together with him he raised us up, and also made us sit in the heavenly places with Christ Jesus,
to show in the ages to come the abundant riches of his grace in his goodness to us in Christ Jesus.
For by grace you are saved through faith; and that not of yourselves: it is the gift of God;
not by works, so that no one can boast.
For we are his workmanship, created in Christ Jesus for good works, which God prepared beforehand for us to walk in them.
Ephesians 2: 4-10
---
During my beginnings in the Christian career I had those moments of "Spiritual Downfall" in which I believed that because I made a mistake I was already entering hell and I had to repair that mistake, worry and despair invaded my life.
That fear and despair was fed when he had also heard the testimony of "a prophet", who said she had gone to hell itself and saw pastors preaching and repentant for having sinned.
In this way the concepts or ideas were spinning in my head not understanding many things. Later I came across a pastor, a teacher and I have joined his vision as a disciple, in this way I have learned and continue to learn daily, since those days I no longer break down when I pray at night in anguish because I do not know if I will go. to heaven or hell, or to sleep sad for having had bad thoughts and not knowing if I would really be forgiven by God or because of those sins, to try again to "have communion again", being that later my flesh would betray me .
Today I understand the difference between "Doing to earn something" and "Acting by faith or living by faith."
Today I understand that this divine life within me (Christ in me) is: "God's gift", he has already given it to me and I don't have to fight for that gift anymore, and something else that affirms it is that "It is by faith ", and a little more" We are his workmanship, created in Christ Jesus. " What else can we add to the work that God has done through his son on the cross for you and me?
---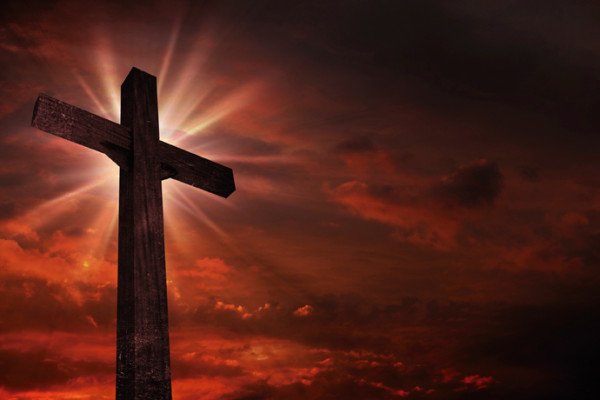 LINK
---
As I always say, we can say that "if we DO NOT behave correctly, God will take us away from himself, or turn his face, or worse, he will not send us to hell just for thinking badly", and all that keeps us Captive in a way, all this is a burden that besieges us. It is attributed to sin (to those things that we commit daily, and those that we do not commit and only think, the intentions, desires, etc.), the ability to determine our eternity, since our destiny has been determined by God, "Because by grace you are saved through faith, and this not of yourselves, it is the gift of God. "
---
---
Today I bring you two proposals and you decide, no one forces you nor God
---
You can continue to be a slave to forms, thinking all the time if what you do is right or wrong, if you dress correctly to please God or not, and all that implies an unnecessary weight.
Or can you believe (FAITH), that Jesus said "It is finished" that he killed the body of sin and through his life has reconciled us to God, freeing us from sin, giving us a new life (to live it), and May this life in us bear fruit through the growth of the word of God.
From yapa you can become a better person, be less problematic, have fewer bad thoughts, be more obedient and all that is great decorum.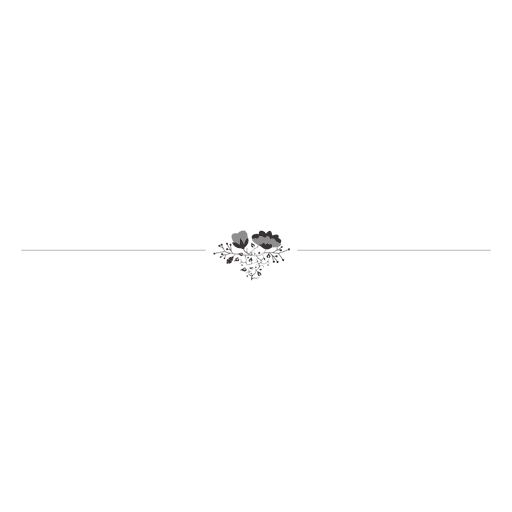 Link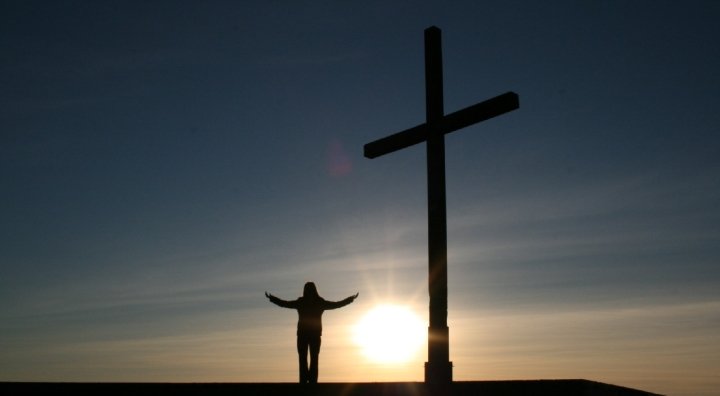 LINK
"Porque por gracia sois salvos por medio de la fe; y esto no de vosotros, pues es don de Dios"
---
¿Salvos para siempre?
---
Pero Dios, que es rico en misericordia, por su gran amor con que nos amó,
aun estando nosotros muertos en pecados, nos dio vida juntamente con Cristo (por gracia sois salvos),
y juntamente con él nos resucitó, y asimismo nos hizo sentar en los lugares celestiales con Cristo Jesús,
para mostrar en los siglos venideros las abundantes riquezas de su gracia en su bondad para con nosotros en Cristo Jesús.
Porque por gracia sois salvos por medio de la fe; y esto no de vosotros, pues es don de Dios;
no por obras, para que nadie se gloríe.
Porque somos hechura suya, creados en Cristo Jesús para buenas obras, las cuales Dios preparó de antemano para que anduviésemos en ellas.
Efesios 2:4-10
---
Durante mis comienzos en la carrera cristiana tenía esos momentos de "Bajón Espiritual" en que creía que porque cometía un error ya estaba con mi entrada al infierno y debia reparar como sea ese error, la preocupación y desesperación invadían mi vida.
Ese temor, y desesperación se alimentaba cuando también había escuchado el testimonio de "una profeta", que decía haber ido al mismo infierno y veía pastores predicando y arrepentidos por haber pecado.
De esta manera los conceptos o ideas daban vueltas en mi cabeza no entendiendo muchas cosas. Mas tarde me crucé con un pastor, un maestro y me he unido a su visión como un discípulo, de esta manera he aprendido y sigo aprendiendo a diario, desde aquellos días ya no me quebranto al orar por las noches angustiado por no saber si iré al cielo o al infierno, o dormir triste por haber tenido malos pensamientos y no saber si realmente sería perdonado por Dios o por causa de esos pecados, volver a esforzarme nuevamente para "Volver a tener comunión", siendo que mas tarde mi carne me traicionaría.
Hoy comprendo la diferencia que existe entre el "Hacer para ganar algo" y el "Actuar por fe o vivir por fe".
Hoy entiendo que esta vida divina dentro de mi (Cristo en mi) es: "don de Dios", ya me lo ha dado y no tengo que luchar mas por ese regalo, y algo mas que lo afirma es que "Es por fe", y un poco mas "Somos hechura suya, creados en Cristo Jesús". ¿Qué más podemos añadir a la obra que ha realizado Dios por medio de su hijo en cruz por ti y por mi?
---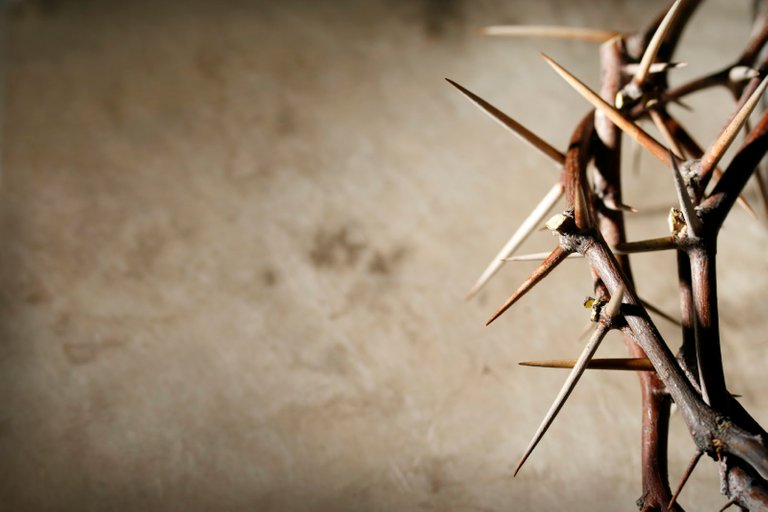 LINK
---
Como siempre digo, podemos decir que "si NO nos portamos correctamente, Dios nos va a alejar de si, o voltea su rostro, o peor aún no manda al infierno tan solo por pensar mal", y todo eso nos mantiene cautivo de una forma, todo esto es un peso que nos asedia. Se atribuye al pecado (a esas cosas que cometemos a diario, y las que no cometemos y solo pensamos, las intenciones, deseos, etc), la capacidad de determinar nuestra eternidad, siendo que nuestro destino lo ha determinado Dios, "Porque por gracia sois salvos por medio de la fe; y esto no de vosotros, pues es don de Dios".
---
---
Hoy te traigo dos propuestas y tu decides, nadie te obliga ni Dios
---
Puedes seguir siendo esclavo de las formas, pensando todo el tiempo si lo que haces está bien o mal, si vistes correctamente para agradar a Dios o no, y todo eso que implica un peso innecesario.
O puedes creer (FE), que Jesús dijo "Consumado es" que mató el cuerpo de pecado y por medio de su vida nos ha reconciliado con Dios, liberándonos del pecado, dándonos una nueva vida (Para vivirla), y que esta vida en nosotros fructifique por medio del crecimiento de la palabra de Dios.
De yapa te puedes hacer mejor persona, ser menos problemático, tener menos malos pensamientos, ser mas obediente y todo eso que es un gran decoro.
---
---
Muchas Gracias por compartir esta lectura, deseo que el Espíritu Santo de Dios traiga revelación de su palabra a nuestras vidas.

---
---