Weekly Free Games On Epic Games (Dont Miss Out Gamers)

Whatsupp Gamers and Hivers!
I hope all of you are doing great! We have some free games being given away weekly on Epic Games for those who might be interested check it out on Epic Games It's a platform like Steam and Origin so hop right on and grab those free games!
It has various log in methods such as Google Play, Steam and Email.
---
I suppose we are in luck again with these free games yes they are indeed totally free, no sign up bullshit shit. Once claimed they will stay yours forever!
Only claimable until October 6th 2022 so don't hesitate jump right in.
Runbow
Okay Runbow has been around for quite some time although I have not played this game yet it does look somewhat like an attractive game, I gave it a quick look over and I have to admit the fighting mechanics look somewhat interesting to say the least! Its definitely a game you want to be playing with a few bloaks!
DRL: Drone Racing League
Lets tap into DRL! Now this is something I am going to be trying out for sure, anything racing related is my passion. This is actually unique ive never even thought or heard about the idea of racing drones, Im sure this can be as entertaining in real life as it should be in the game. Just a little less expensive when mistakes are made heyyyy.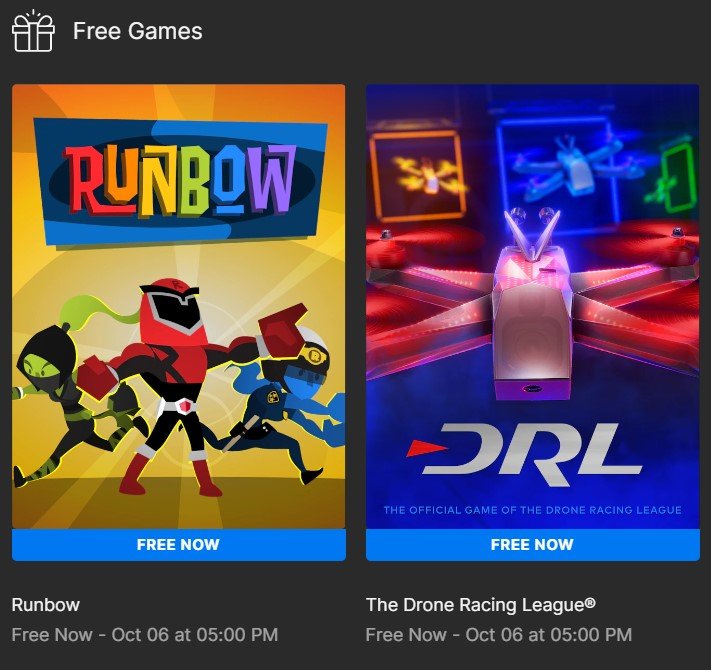 Next Weeks Free Games
They look like good titles! We shall check them out next week!!
Halloween Month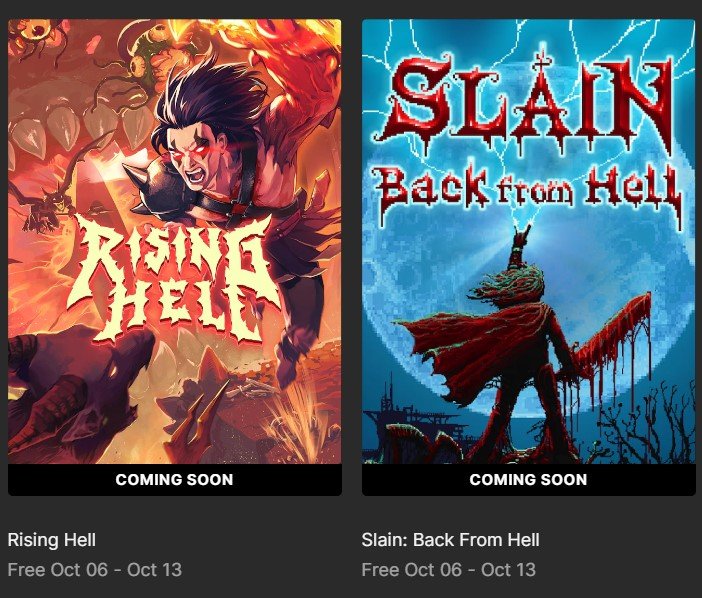 ---
Only used for a cover photo
Enjoy Those Games Gamers!!
CoCuNut KilleR

---
---