Change of look for mom👩‍🦳💖💝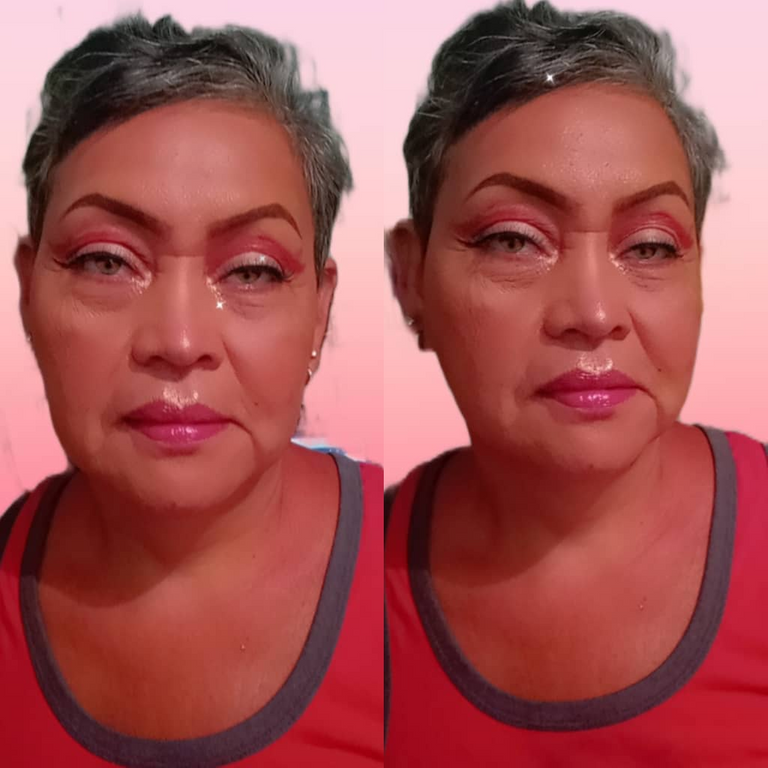 ¡Hello radiant beings of positive light! greet you a daughter of the moon wishing you the best vibrations and positive energies of our galaxy, I send you a great cosmic embrace.
Today will be a little different from my usual content because the protagonist of this makeup will be nothing less than my mother the wonderful woman who gave me life, For some days now I have wanted to make a change of look in her since she is not a woman to make up every time she goes out, just does it or good she gets makeup for me in special moments like baptisms, weddings, birthdays, Christmas..
After so much insisting on making a change of look ended up accepting my proposal, and I wanted to share this moment with you in the course you will be observing the process and final result, which by the way I look very beautiful.
Get on with this beautiful makeup..
💖MATERIALS TO USE💖
❤️Makeup base, concealer and powder.
❤️Brown eyebrow pomade with angular brush.
❤️Shades in shades: vinotinto, pink metallic.
❤️Brushes for shadows.
❤️Black eyeliner.
❤️Black tab mask.
❤️White illuminator.
❤️Coral blush.
❤️Pink lip gloss.
💖MAKEUP PREPARATION💖
We will begin by making up the eyebrows first with ointment and the brush, then prepare our face with base, concealer and powder to seal.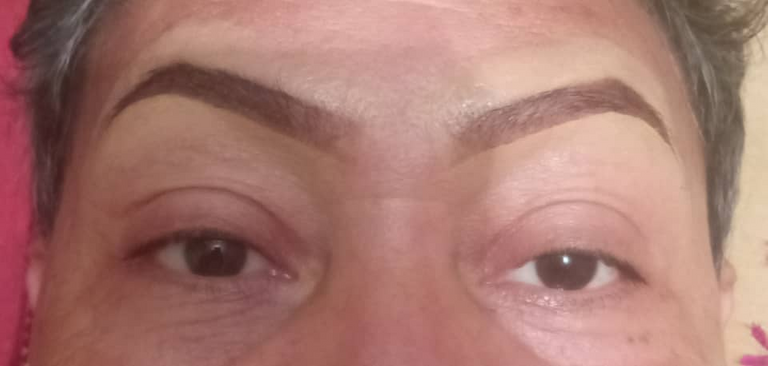 Having already prepared the face, we will add in both eyes in the middle part of the basin a shade in vinotinto tone (we will add a little in the lower line of the tabs), then with a little base or corrector we will define the mobile eyelid.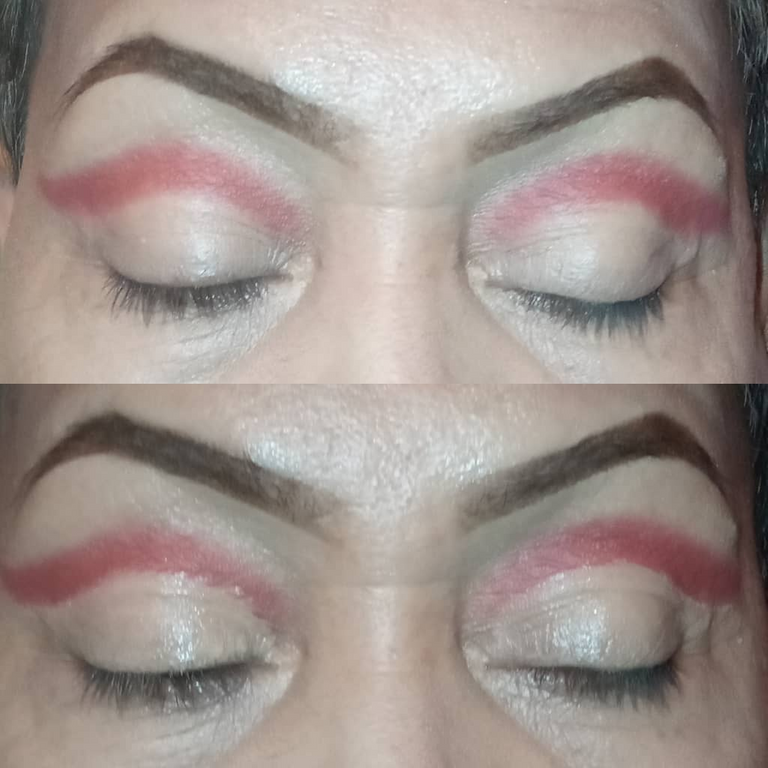 In the area where we add the concealer we will place a little shade in metallic pink, then we will draw a black outline on the top line of the tabs, we add a little black tab mask.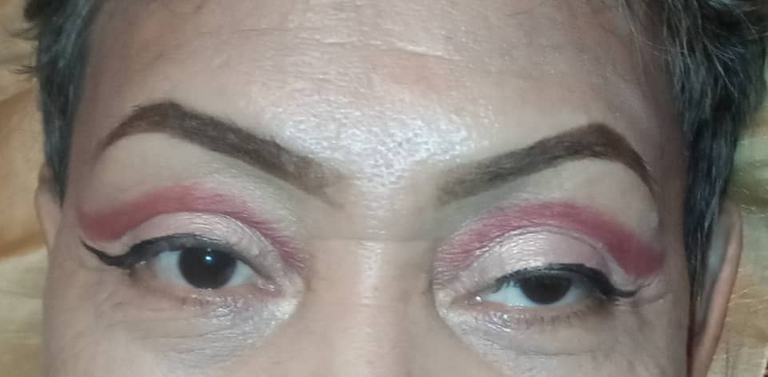 Almost to finish we will add a little coral blush to your cheeks, we paint your lips with pink lip gloss and illuminate your face with white illuminator adding in the light spots which are: nose tip, tear, brow arch, cheek bone, cupid bow.
Finally fix your hair with the help of a hair dryer and a special brush, place jewelry that were consistent with makeup.
Here you can see the result of this spectacular and beautiful makeup, performed in simple steps.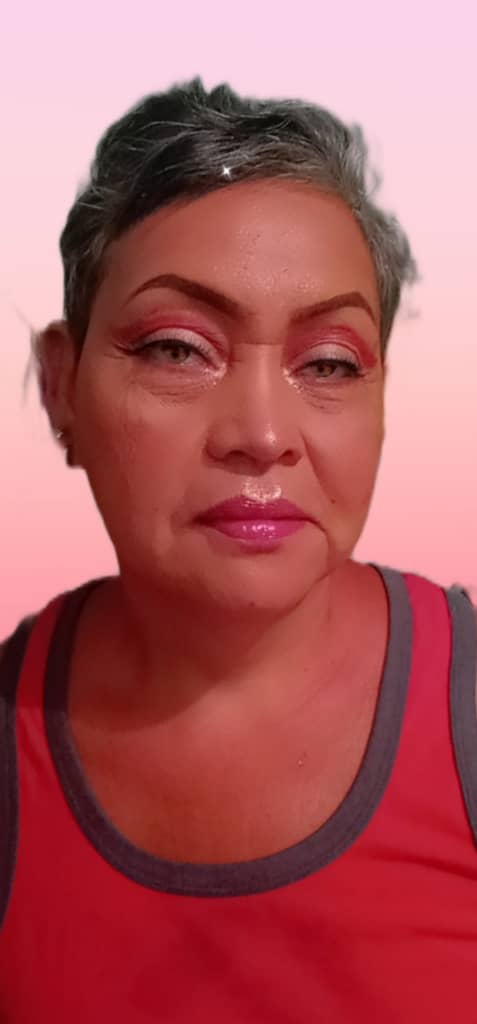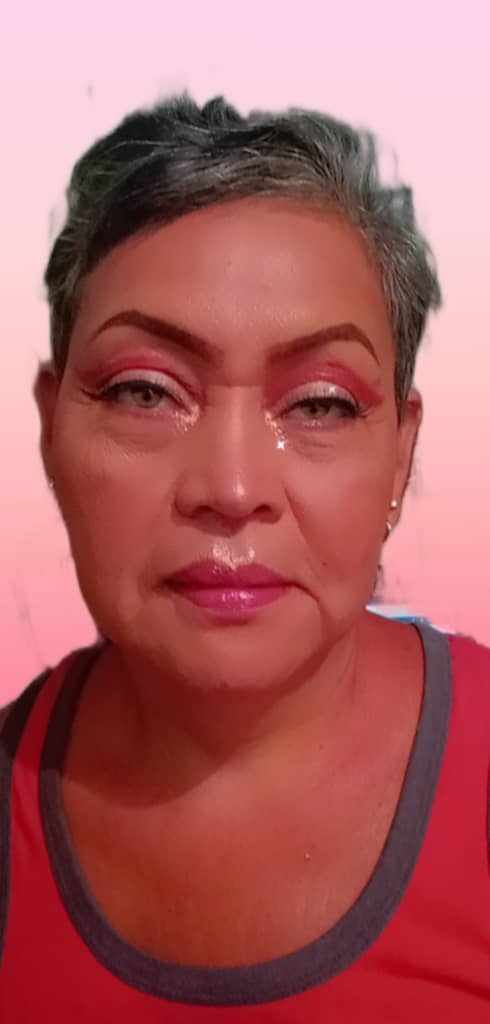 I hope you will be pleased until a next opportunity as always a pleasure to write, my best wishes to each of you.
Farewell to a daughter of the moon, looking at all of you shining stars of light.


"I realized that when you look at your mother, you are looking at the purest love you will ever know"💖


- Mitch Albom – Writer and journalist.


Cris☾✦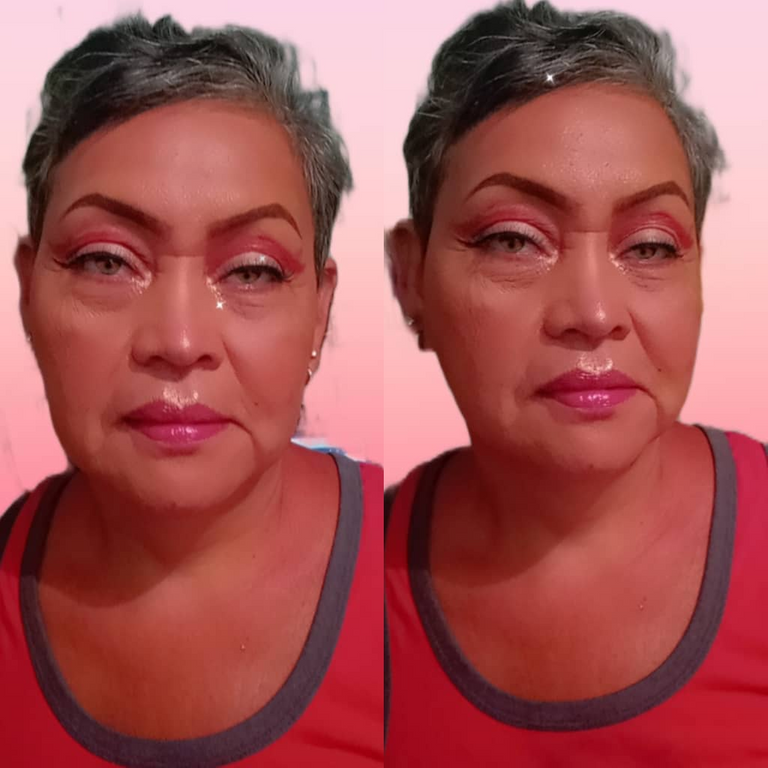 ¡Hola seres radiantes de luz positiva! les saluda una hija de la luna deseándoles las mejores vibras y energías positivas de nuestra galaxia, les envio un gran abrazo cósmico.
El día de hoy será un poco diferente a mi contenido habitual porque la protagonista de este maquillaje será nada menos que mi madre la mujer maravillosa que me dio la vida, desde hace ya algunos días he querido realizar en ella un cambio de look ya que ella no es mujer de maquillarse cada de vez que va a salir, solo lo hace o bueno se deja maquillar por mi en momentos especiales como bautizos, bodas, cumpleaños, navidad..
Después de tanto insistir en hacerle un cambio de look terminó aceptando mi propuesta, y quise compartir este momento con ustedes en el transcurso irán observando el proceso y resultado final, que por cierto quedo muy bella.
Manos a la obra con este hermoso maquillaje..
💖MATERIALES A UTILIZAR💖
❤️Base de maquillaje, corrector y polvo.
❤️Pomada de cejas marrón con pincel angular.
❤️Sombras en tonos: vinotinto, rosa metalizado.
❤️Brochas para sombras.
❤️Delineador negro.
❤️Máscara de pestañas negra.
❤️Iluminador blanco.
❤️Rubor en tono coral.
❤️Brillo labial rosa.
💖ELABORACIÓN DEL MAQUILLAJE💖
Comenzaremos por maquillar primero las cejas con pomada y el pincel, después preparemos nuestro rostro con base, corrector y polvo para sellar.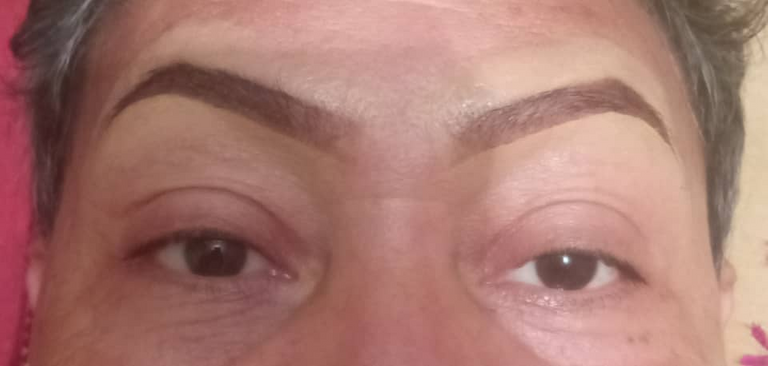 Al tener ya preparado el rostro, agregaremos en ambos ojos en la parte de la intermedia de la cuenca una sombra en tono vinotinto (agregaremos un poco en la línea inferior de las pestañas), después con un poco de base o corrector definiremos el párpado móvil.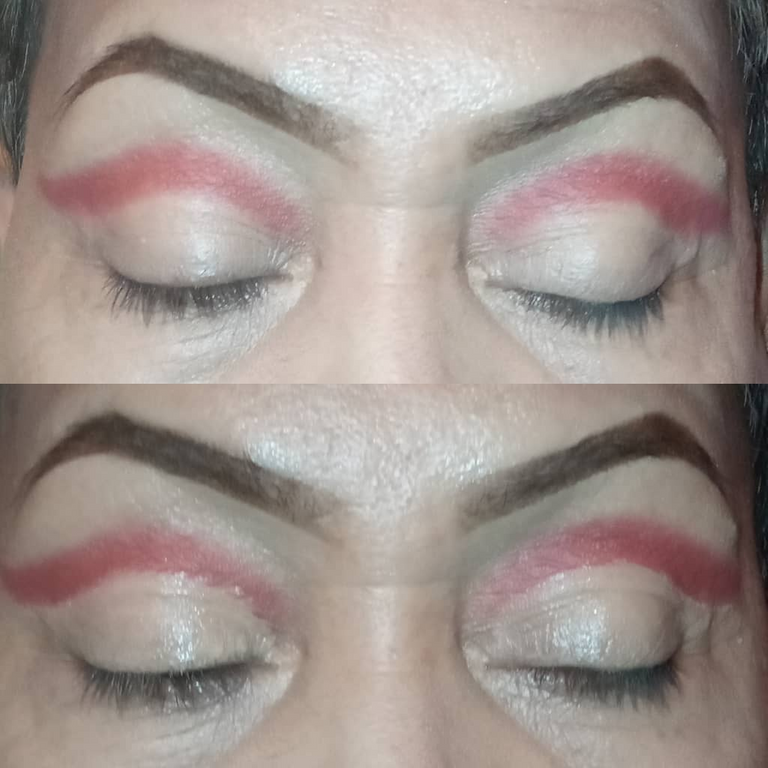 En el área donde agregamos el corrector colocaremos un poco de sombra en tono rosa metalizado, después trazaremos un delineado negro en la línea superior de las pestañas, agregamos un poco de máscara de pestañas negra.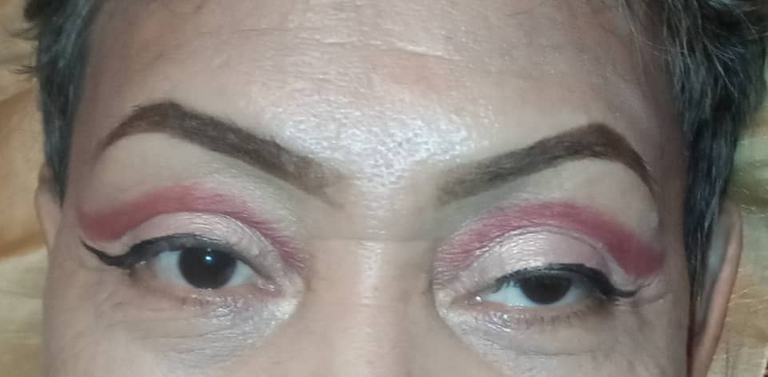 Ya casi para finalizar agregaremos un poco de rubor coral a sus mejillas, pintamos los labios con el brillo labial rosa y iluminaremos el rostro con iluminador blanco agregando en los puntos luz los cuales son: la punta de la nariz, el lagrimal, arco de las cejas, hueso de las mejillas, arco de cupido.
Por último arregle su cabello con la ayuda de un secador de cabello y un cepillo especial, coloque joyerías que fueran acorde con el maquillaje.
Aquí pueden observar el resultado de este maquillaje tan espectacular y hermoso, realizar en simples pasos.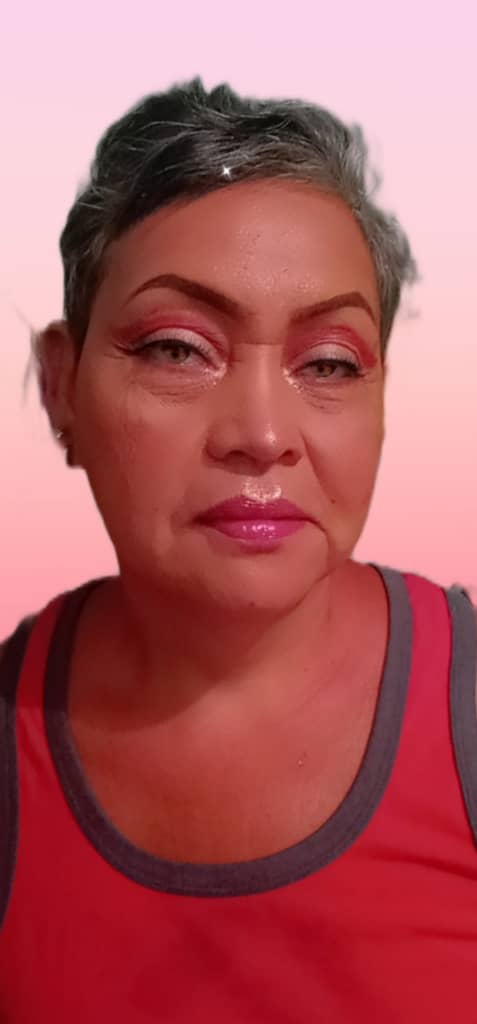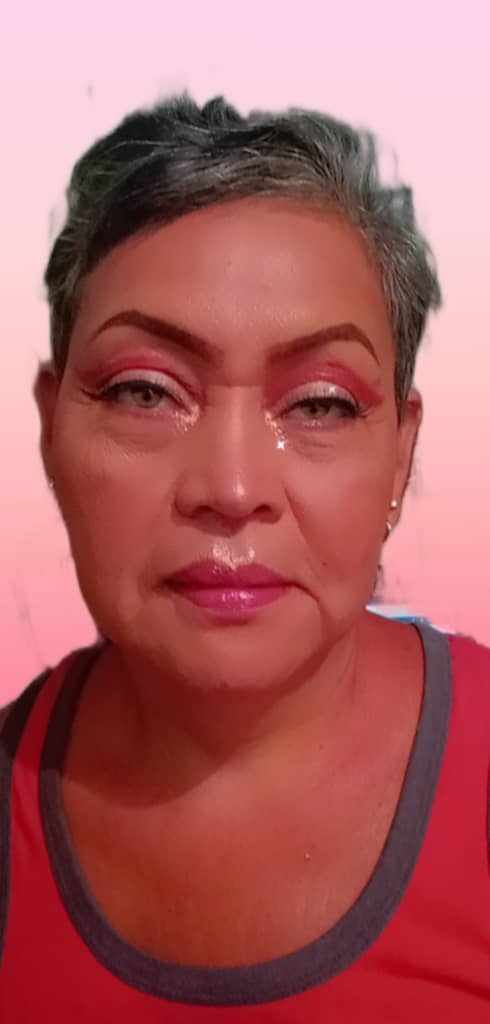 Espero sea de su agrado hasta una próxima oportunidad como siempre un placer escribir, mis mejores deseos para cada uno de ustedes.
Se despide una hija de luna, mirándolos a todos ustedes estrellas relucientes de luz.


"Me di cuenta de que, cuando miras a tu madre, estás mirando el amor más puro que conocerás jamás"💖


- Mitch Albom – Escritor y periodista.


Cris☾✦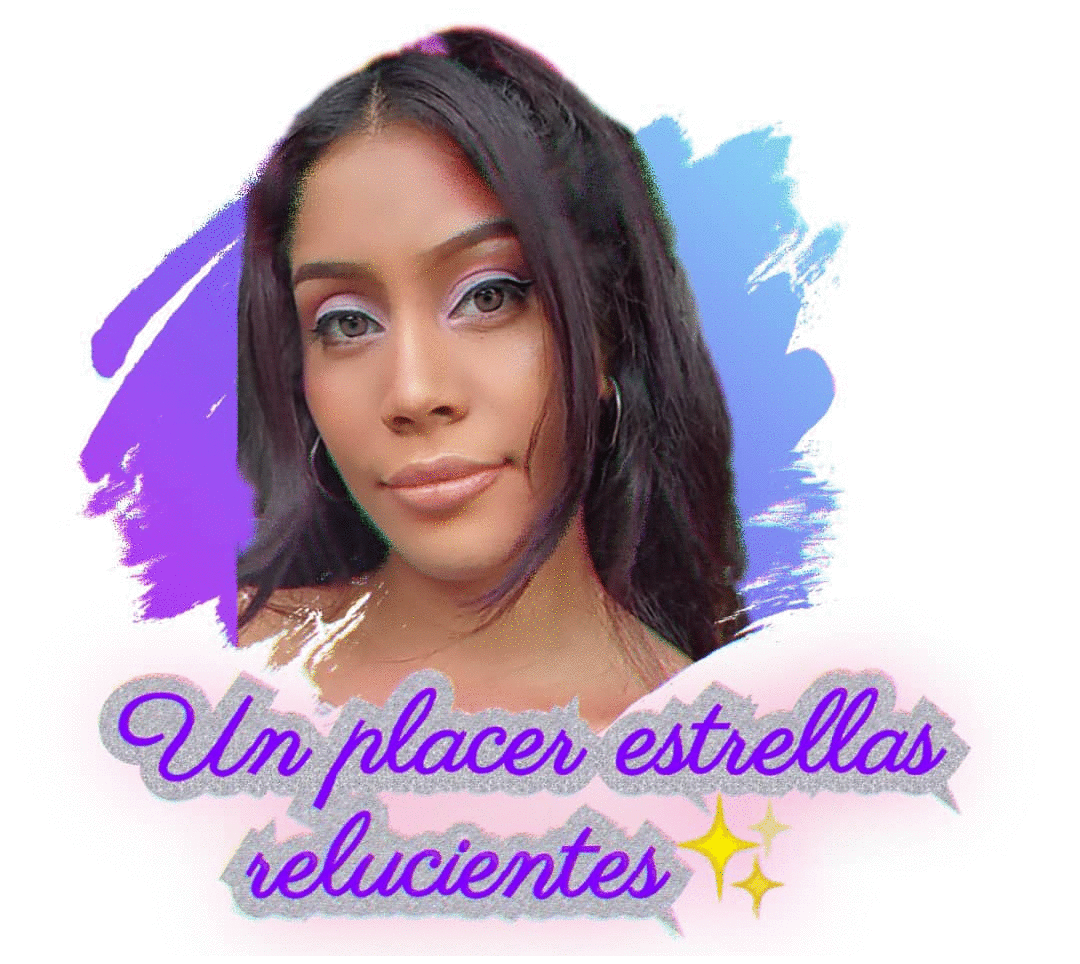 ---
---