Brown and metallic blue makeup🤎💙✨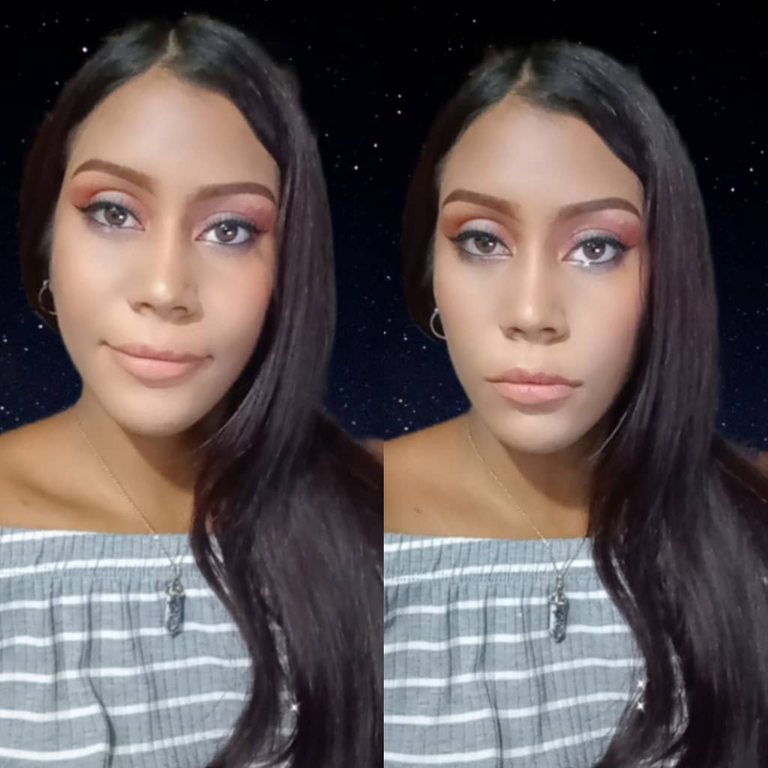 ¡Hello again beings of light! greets you a daughter of the wishing you the best energies of our universe, a cosmic embrace!.🪐🌈✨
Today I want to share with you a makeup in brown tones and metallic colors that really are very cute, this makeup is perfect for every occasion since it is very presented and highlights the look.
Let's start with this cute makeup...
💙MATERIALS TO USE💙
Makeup base, concealer and powder.
Eyebrow pomade with angular brush.
Shades in shades: Brown, light and dark metallic blue.
Black eyeliner.
Black eyeliner.
Coral blush.
Old pink lipstick.
False tabs.
White illuminator.
💙MAKEUP PROCESS💙
We'll start by making up the eyebrows with ointment and brush first, then preparing our face with foundation, concealer and powder to seal.
Having already prepared the face, we will add in both eyes in the part of the basin a shade in brown tone (we blend very well), then we add a light and dark metallic blue shade.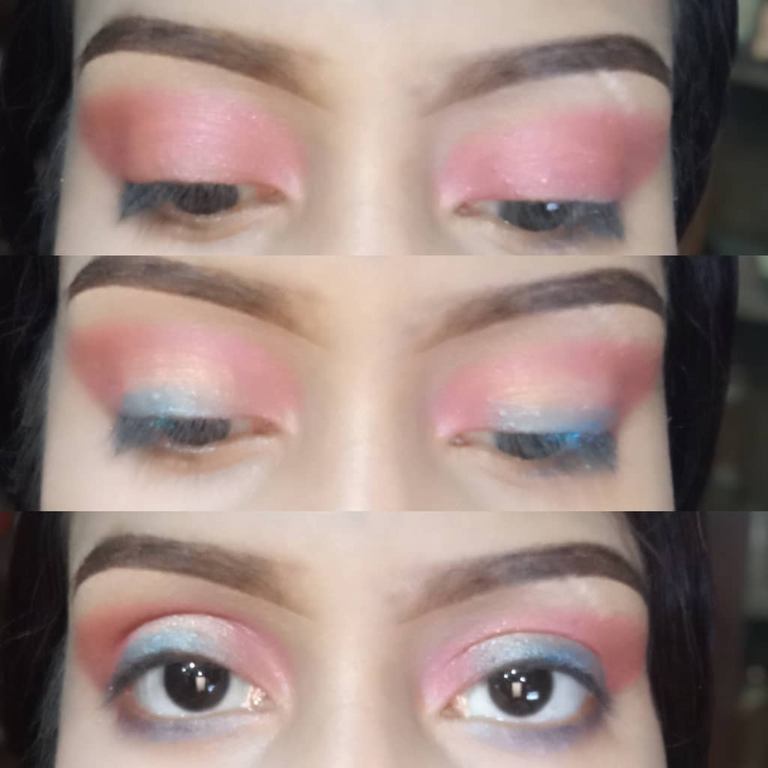 Add a little shade of brown and metallic blue at the bottom of the tabs.
With the black eyeliner we will draw an outline only on the external v part of both eyes, then at the bottom line of the eyelashes we will add a black eyeliner.(we will place the eyelashes with the help of some tweezers and a little glue)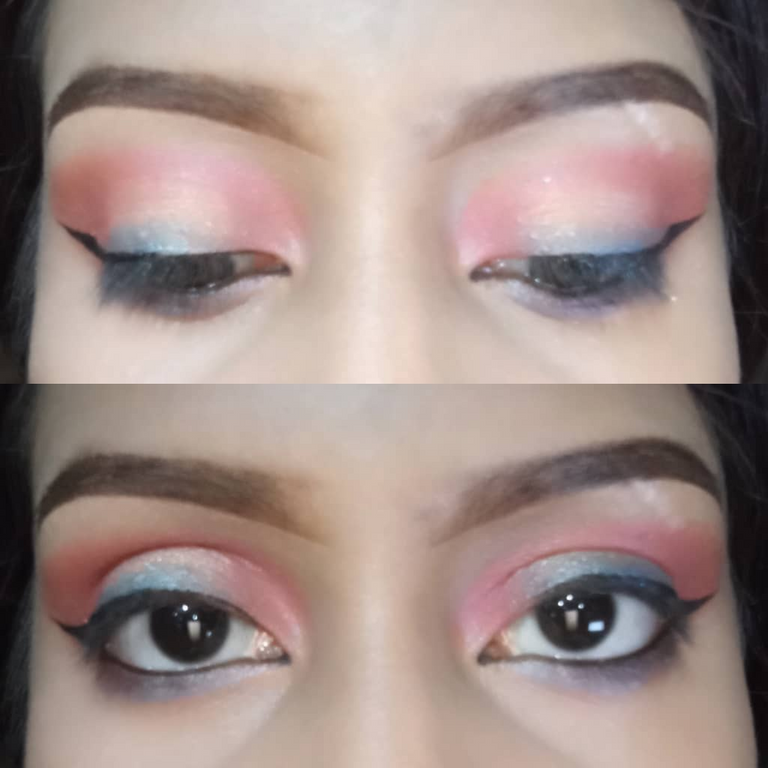 Finally we add blush to the cheeks and we paint our lips with the old pink lipstick, we add some illuminator to the light areas of the face: Nose tip, cupid arch, fixed eyelids, cheek bone, tear from both eyes.
Here you can see the result of this cute makeup in beautiful brown tones.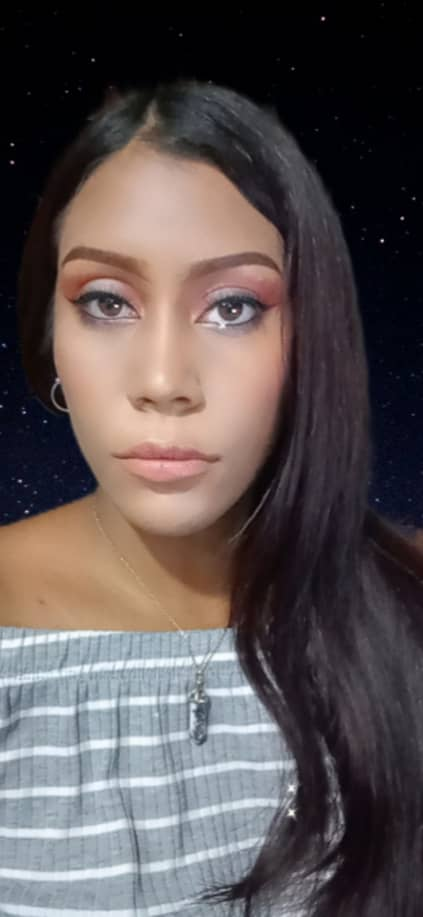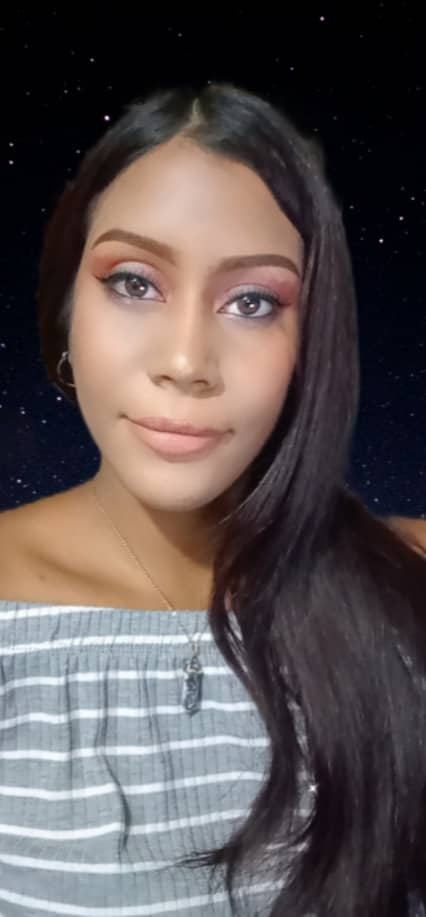 I hope you will be pleased until a next opportunity as always a pleasure to write, my best wishes to each of you.
A daughter of the moon bids farewell, looking at all of you shining stars of light.


Just as the sun colors the flowers, art also colors life.🌈🎨🖌


- John Lubbock.


Cris☾✦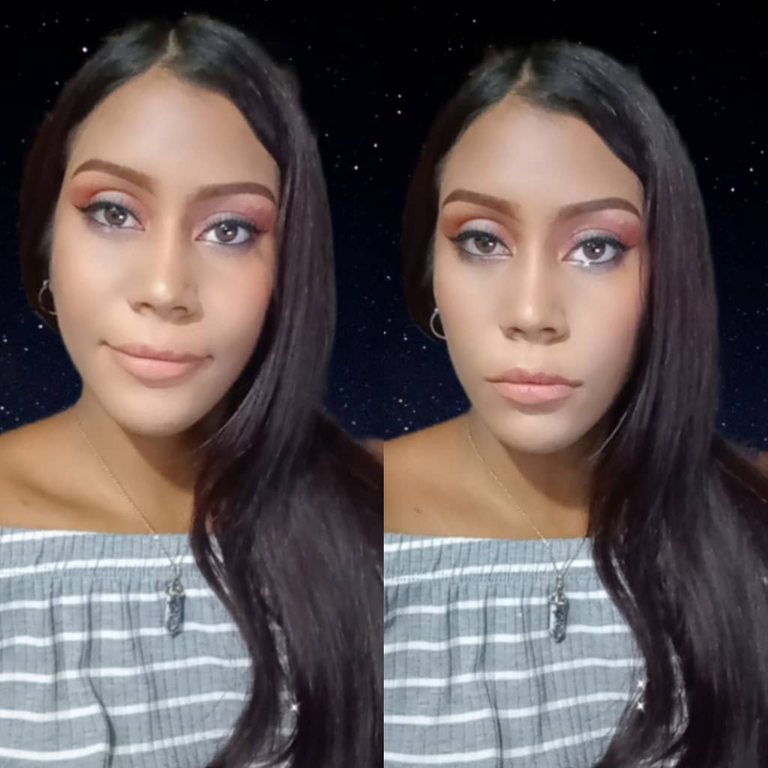 ¡Hola de nuevo seres de luz! les saluda una hija de la deseándoles las mejores energías de nuestro universo, un abrazo cósmico!🪐🌈✨
Hoy quiero compartir con ustedes un maquillaje en tonos marrón y metalizados colores que realmente son muy lindos, este maquillaje es perfecto para toda ocasión ya que es muy presentaba y resalta la mirada.
Comencemos con este lindo maquillaje..
💙MATERIALES A UTILIZAR💙
Base de maquillaje, corrector y polvo.
Pomada de cejas con pincel angular.
Sombras en tonos: Marrón, azul metalizado claro y oscuro.
Lápiz de ojos negro.
Delineador negro.
Rubor en tono coral.
Labial rosa viejo.
Pestañas postizas.
Iluminador blanco.
💙PROCESO DEL MAQUILLAJE💙
Comenzaremos por maquillar primero las cejas con pomada y el pincel, después preparemos nuestro rostro con base, corrector y polvo para sellar.
Al tener ya preparado el rostro, agregaremos en ambos ojos en la parte de la cuenca una sombra en tono marrón (difuminamos muy bien), después agregamos una sombra azul metalizado claro y oscuro.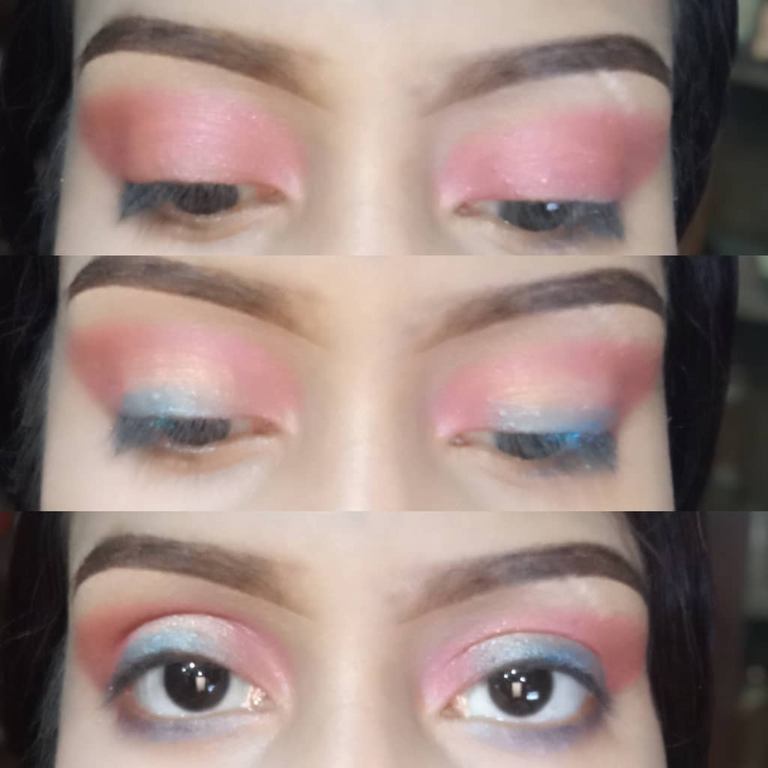 Agregaremos un poco de sombra marrón y azul metalizado en la inferior de las pestañas.
Con el delineador negro trazaremos un delineado solo en la parte v externa de ambos ojos, después en la línea inferior de las pestañas agregaremos un lápiz de ojos negro.(colocaremos las pestañas con la ayuda de unas pinzas y un poco de pega)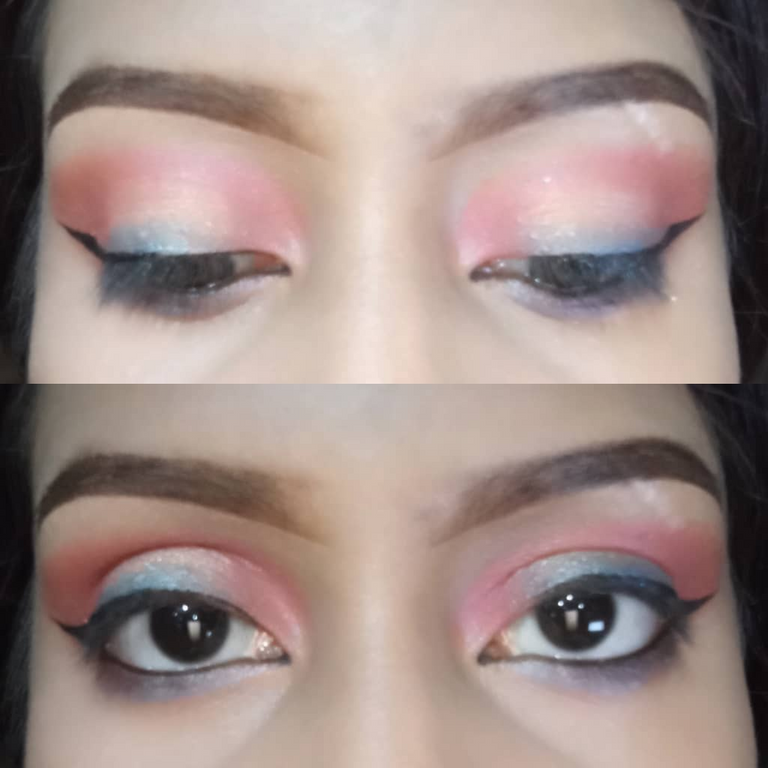 Ya para finalizar agregamos rubor a las mejillas y pintamos nuestros labios con el labial rosa viejo, agregaremos un poco de iluminador a las áreas luz del rostro: Punta de la nariz, arco de cupido, párpados fijos, hueso de las mejillas, lagrimal de ambos ojos.
Aquí pueden observar el resultado de este maquillaje tan lindo en bellos tonos cafés.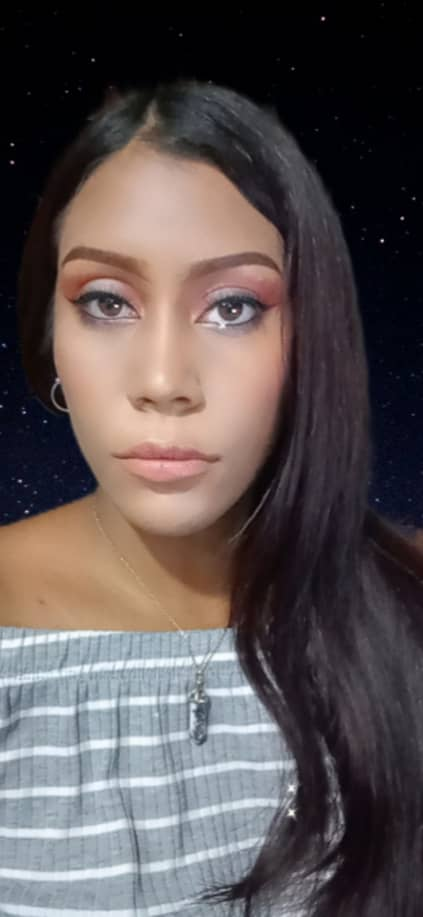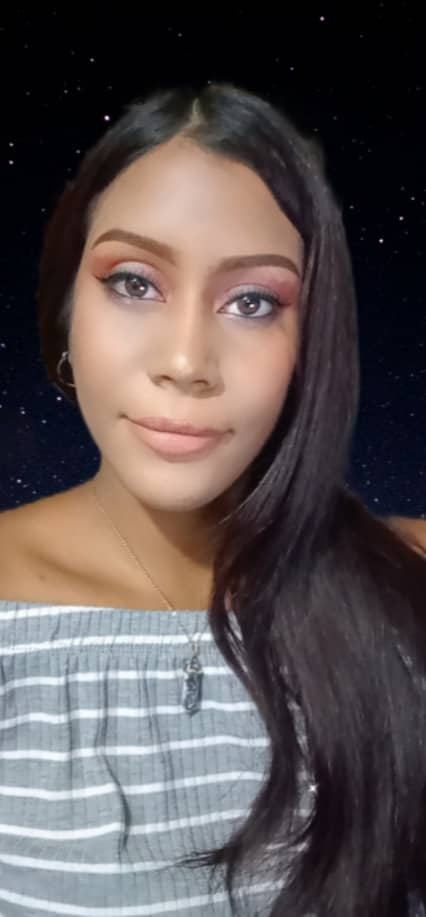 Espero sea de su agrado hasta una próxima oportunidad como siempre un placer escribir, mis mejores deseos para cada uno de ustedes.
Se despide una hija de luna, mirándolos a todos ustedes estrellas relucientes de luz.


Así como el sol colorea las flores, el arte también colorea la vida.🌈🎨🖌


- John Lubbock.


Cris☾✦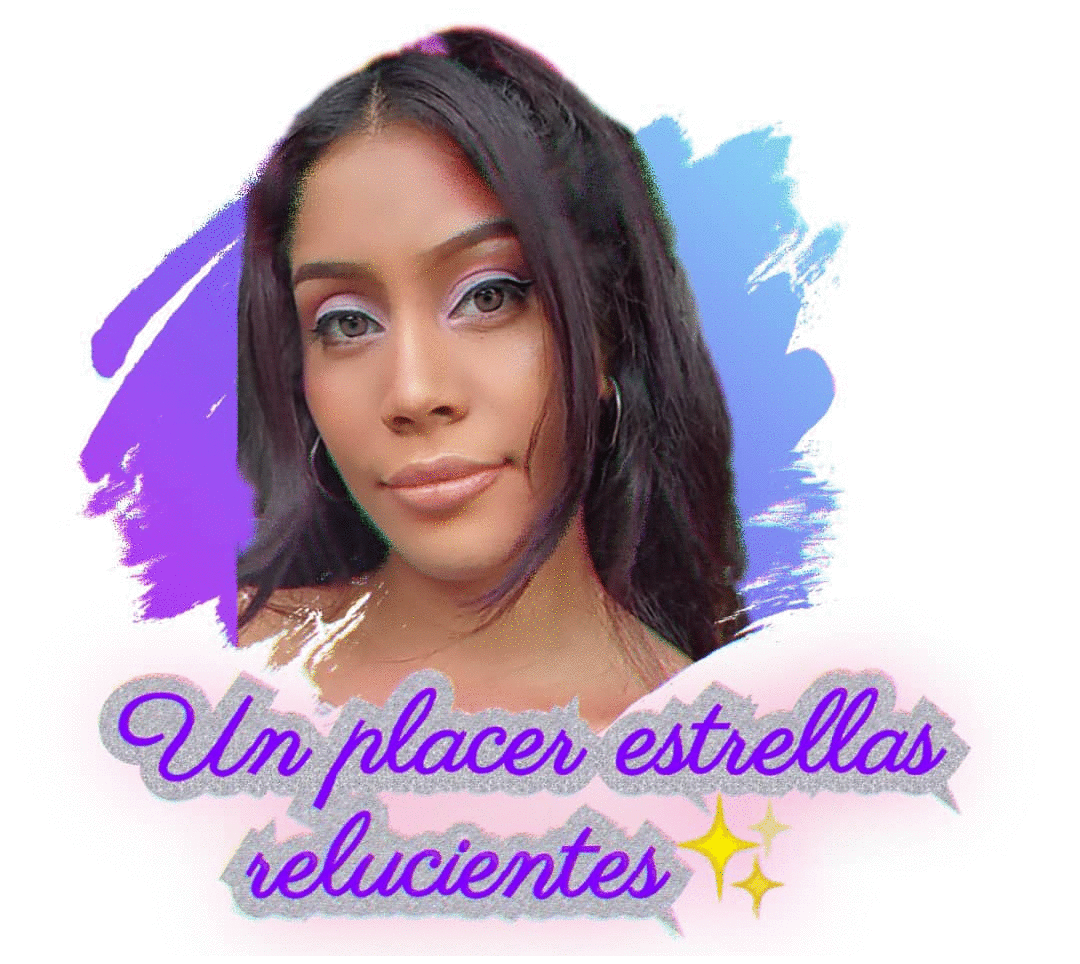 ---
---