Hiveminds Return of the Underground Review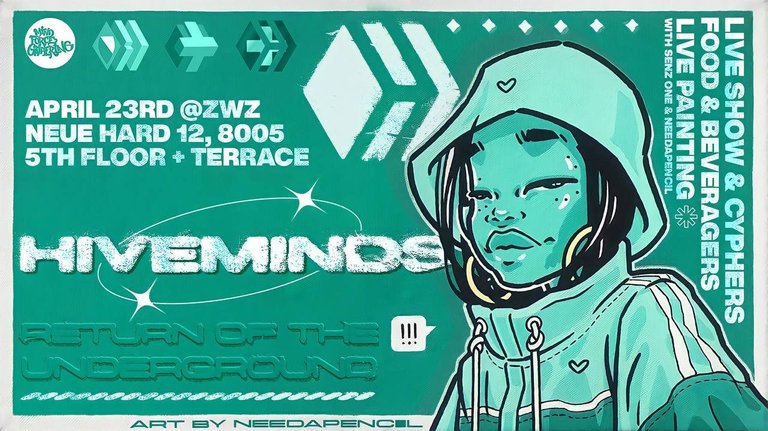 INTRODUCTION
Welcome to our second round of April of curation featuring creative individuals on the hive blockchain.
On our last post Hiveminds - Return of da Underground , we dropped a trailer and a flyer featuring art by @needapencil.
The flyer was designed by @baqabond
Our previous event hivemind about using seven senses .
It was the second of a series of events trying to apply the hive keychain to the physical world.
This gets me specially excited about this new paradigm.
ANNOUNCEMENTS:
Our next event Hiveminds STARLINE will take place on the 18th of June at a Camp site close to 8492 Wila, Switzerland. Tickets are available as editions on NFTTUNZ
GRAFFITI
LETTERING
CHALLENGE
Join in for an evaluation of the entries or stay tuned for another exciting round of painting or sketching and sharing art. Much appreciation @trippymane for these efforts:in in for an evaluation of the entries or stay tuned for another exciting round of painting or sketching and sharing art. Much appreciation @trippymane for these efforts:
#business #web3ready #hiveblockchain
#cubDefi #leofinance #proofofbrain #neoxian #development #oneup #palneta

#palnet
#neoxian
#leofinance
#proofofbrain
#cryptocurrency
#blockchain
#metaverse
#threespeak
#ctp
---
---