Weekly Market Analysis
Hello,
Let's start this week market analysis.
BITCOIN
DAILY - LONG TERM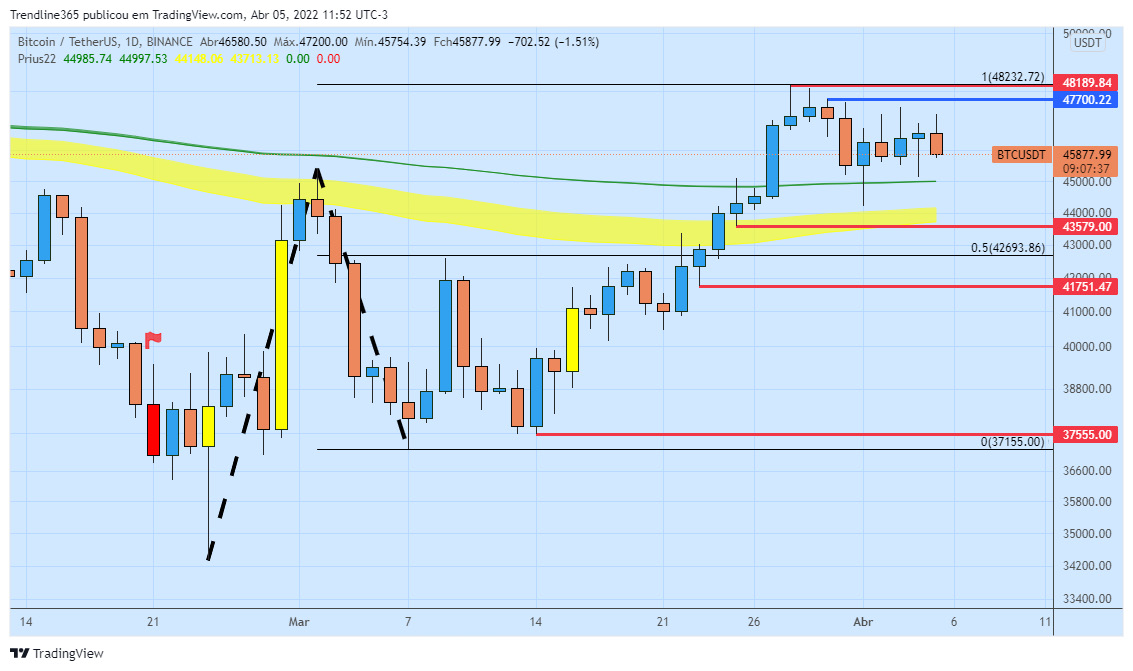 Bitcoin left a top at $48,232. This confirms that the $48,000 to $52,000 region is a strong resistance region, which could serve as a basis for forming a bullish pivot in the long term.
GRAPH 4h - MEDIUM TERM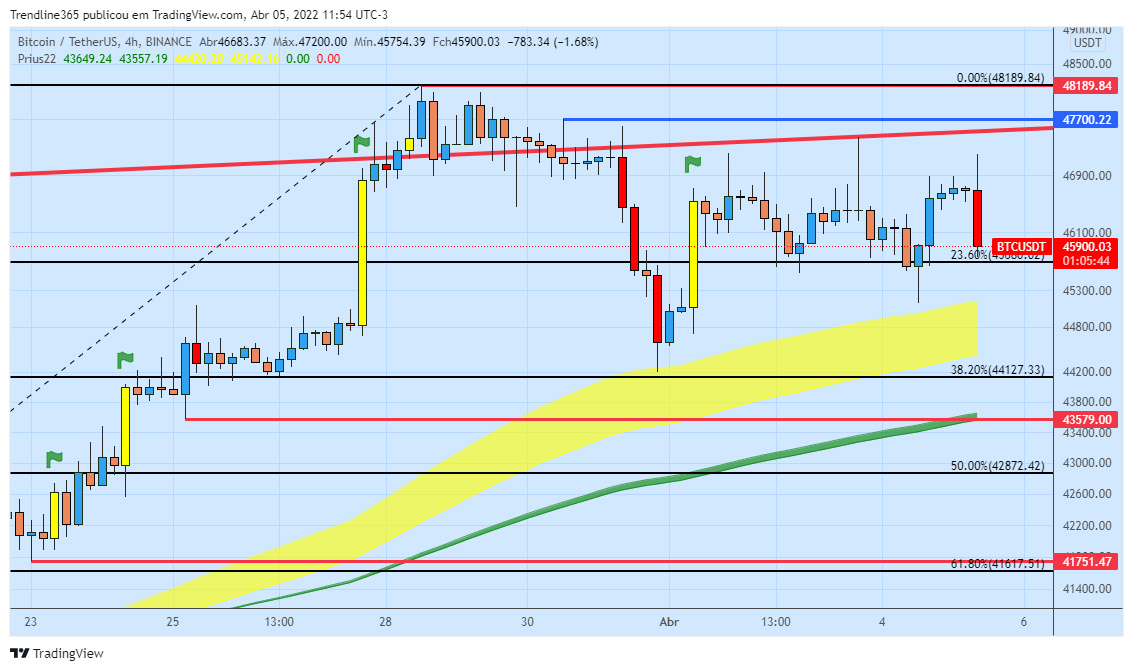 The market remains within a buying channel, currently testing very strong resistance at $47,700.
Since August 2018, the line that currently stands at $47,700 has been serving as support and resistance.
Major supports are at $44,800, $43,600 and $41,700.
On the other hand, major resistances are at $48,000, $50,000 and $52,600.
ETHEREUM
DAILY - LONG TERM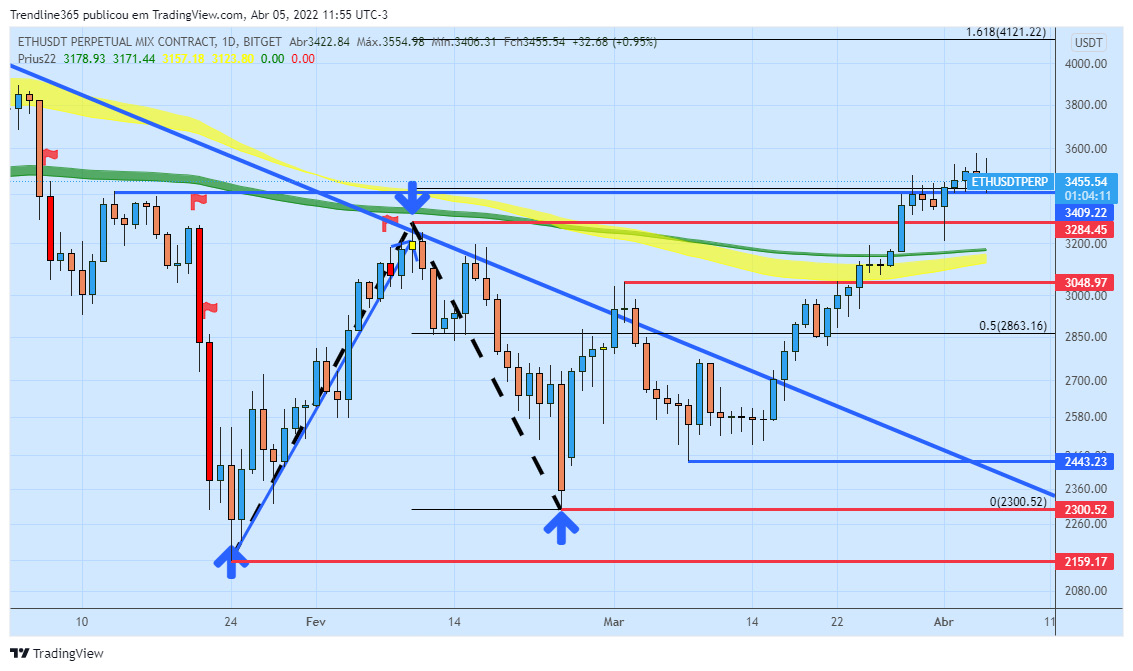 The market pivoted higher, entering into buying pressure, aiming to test the $4,000 region.
We currently have the following supports: $3,400, $3,050, and $2,450.
Meanwhile, resistances are at $3,600 and $4,000.
GRAPH 2h - MEDIUM TERM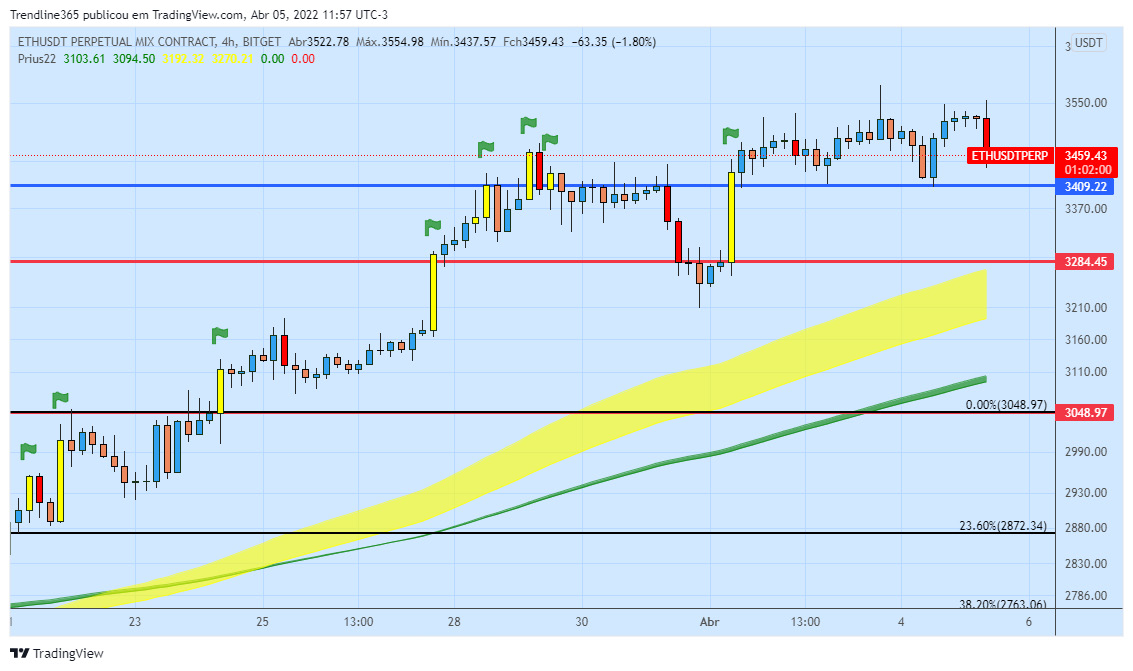 Breaking resistance at $2,800 helped break the downtrend line that had been active since November 2021.
The market confirmed the test at $3,500 in the sense of converging on the bullish move along the main uptrend.
Other resistances are at $3,600, $4,000 and $4,800.
GOLD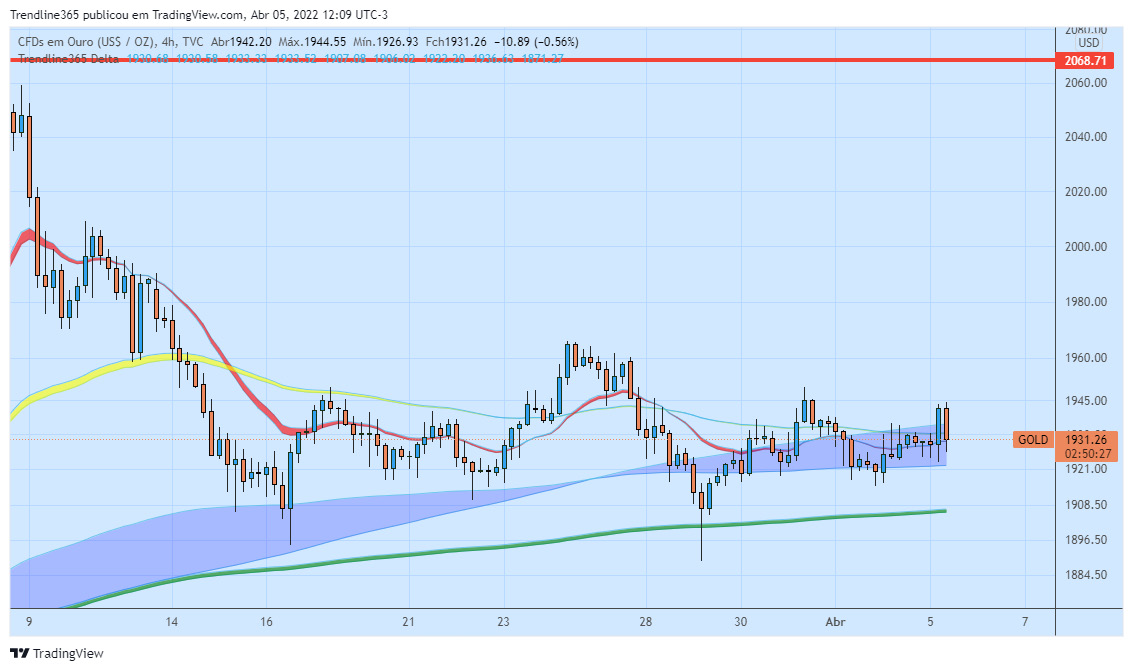 TREND = HIGH
With a consolidation in the $1,900 region, gold is already preparing for a new bull run, aiming to break the last recorded high at $2,065.
The market is expected to retest the $2,000 region, creating support in that region and serving as a basis for seeking new highs.
Major resistance at $1,980, $2,000 and $2,080.
Major supports at $1,930, $1,900 and $1,860.
DOW JONES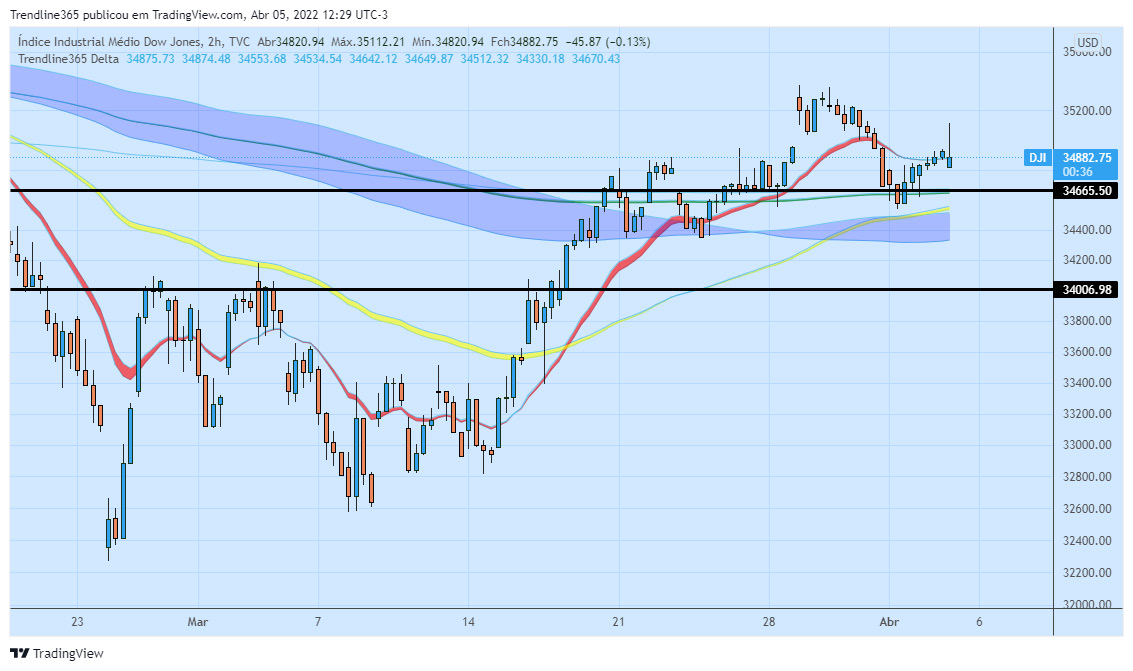 The Dow Jones remains on a short-term bullish move, aiming to test the 35,500-point region.
We have an uptrend line working hard in the market.
We have the main resistances at 35,000, 35,250 and 35,500 points.
Top supports at $34,700, $34,600 and $33,880.
Posted Using LeoFinance Beta
---
---