My Participation on NFT for Peace | Ukraine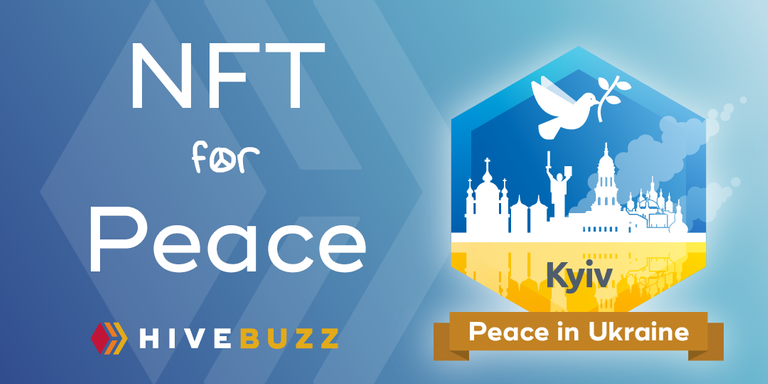 Image Source
6 days ago @hivebuzz posted about a solidarity initiative in the HIVE community to give donations and help people who are in the middle of the war that is going on in Ukraine.
Since the beginning of the conflict I've been following @zirochka posts and I've always tried with my little vote to help out in this situation.
When the post was done I didn't have liquid funds to make donations and I started to think how I could help this cause even if it's a small help.
I ended up deciding that every week I will donate 25% of my earnings with Play2Earn to this cause and in case this 25% is not enough for me to buy a NFT I will round it up so that I can purchase at least one of these NFTs.
Today I made my first donation to help these people who are in the midst of conflict.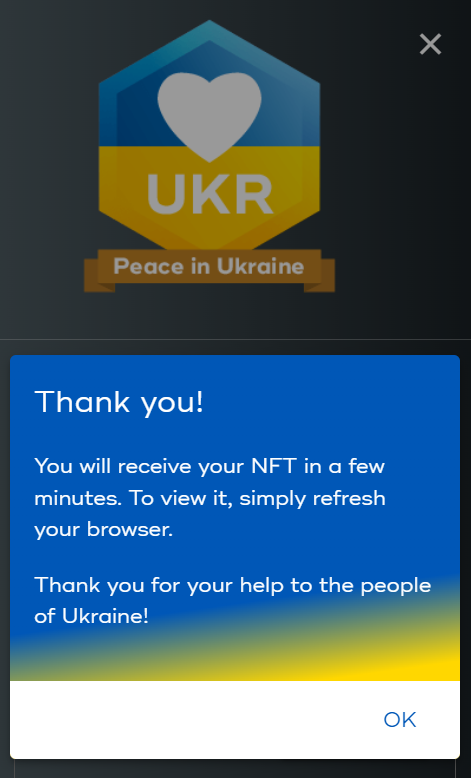 It's not an extraordinary help but if we all help with a little bit it's sure to help a lot of people.

My NFT for Peace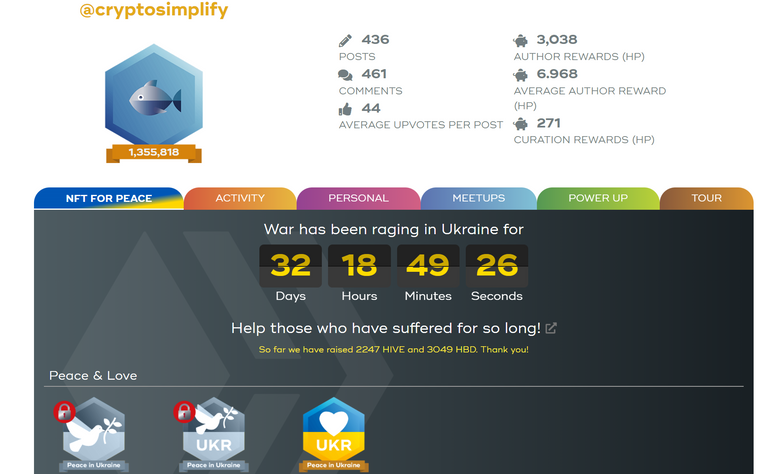 PEACE!
---
---