DEFI 2.0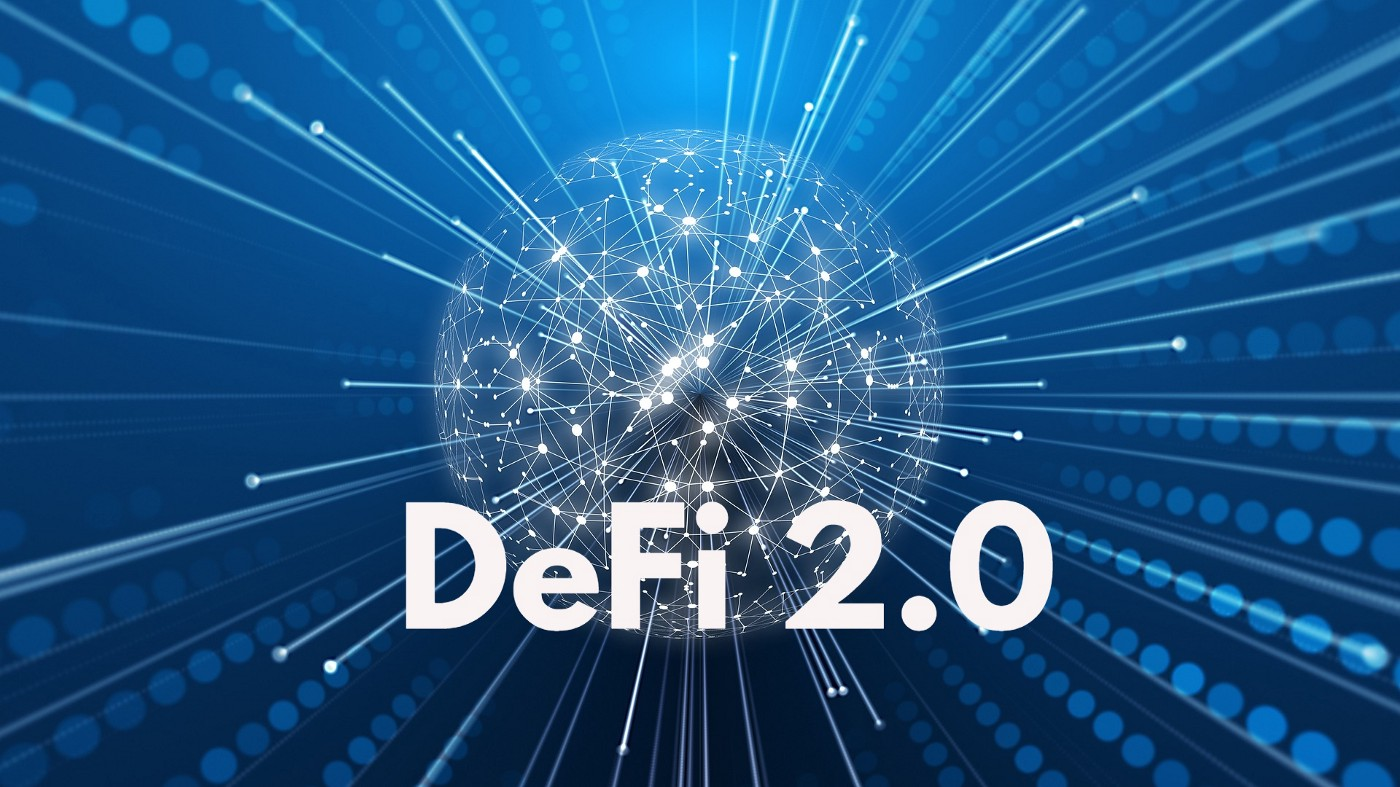 Image Source
Decentralized finance (DeFi) has been one of the most influential and successful sectors of blockchain-based innovation.
Aiming to solve the problems of traditional finance i.e. centralization and lack of personal autonomy, it comprises a wide range of financial services including decentralized exchanges (DEXes), decentralized autonomous organizations (DAO), lending platforms, payment gateways and much more.
Composability, openness to any user, open source development, these are just some of the main advantages of the tools in this sector, which are beginning to be used by an increasing number of people and even institutions.
But with the speed of innovation, even DeFi has gone through moments of evolution. The new generation, known as DeFi 2.0, intends to bring solutions to some problems of current DeFi and promote solid growth for this branch. So, let's get to know more about the proposed version 2.0 of decentralized finance and what solutions it brings in its package.
REMEMBERING THE INITIAL STAGES OF DEFI
Uniswap, Aave, Bancor, MakerDAO, Compound, Yearn Finance and other DeFi pioneers have built a solid foundation for the DeFi economy, adding many "money LEGOs" and composability to the ecosystem.
It was they who started the first automated market makers (AMMs), enabled decentralized exchange of tokens and provision of loans. All this in a decentralized, non-custodial and open to all manner.
However, users want more and they have some legitimate complaints about what can still be delivered in the decentralized finance business.
WHAT IS DEFI 2.0?
DeFi 2.0 is the second generation of DeFi protocols, which aims to correct existing weaknesses and build on the strengths of current DeFi, which can open up even more promising possibilities for users.
Below, we will explore some of these issues and detail how DeFi 2.0 is intended to advance and be an important complement to the industry. And what is the motivation for creating DeFi 2.0?
THE PURPOSE OF DEFI 2.0
DeFi 2.0 wants to be an improved version of the current DeFi model, aiming to correct existing flaws, leveraging strengths to provide users with fresh options on the path to financial freedom.
The main objective of DeFi 2.0 is to preserve the initial bases and promote improvements to safeguard the long-term viability of the sector, mainly promoting a better designed and sustainable distributed liquidity architecture.
And how is this done in DeFi 2.0?
Decentralized funding in DeFi 2.0 is more likely to connect all liquidity-providing users through
incentives to connect relationships in all future transactions and thus build a decentralized, consistent and interconnected financial infrastructure.
THE EXISTING LIMITATIONS OF DEFI
Before we get into any solutions that DeFi 2.0 is trying to provide, we have to recognize the problems it is trying to solve. Among the main limitations of DeFi 1.0 are:
SCALABILITY
High gas rates and long wait times, which negatively affect users' experience. Interacting with the Ethereum network has been a big hurdle for DeFi users, especially newbies.
Unfortunately, most consumers are still unable to interact with DeFi protocols due to high gas costs and long wait times. In DeFi 2.0, money can flow to BSC, Avalanche, Polygon, Solana, which are some of the blockchains that can offer what users need most and thus make the experience of interacting with DeFi protocols much more attractive.
LIQUIDITY
Liquidity is a key point for any market. In DeFi, liquidity is still relatively low.
To address the liquidity problem or, in other words, attract more users and capital to the DeFi market, the simplest approach is to help them earn income.
The current format of liquidity mining needs to be improved, as it tends to attract new users and assets in the short term but not in the long term, which ends up in the situation of:
APY decreases = Farmers dump tokens = Cash flow decreases. That is, in most cases there is no intention to contribute to the liquidity and development of the project.
New solutions are needed that onboard new users and increase liquidity in a consistent way, improving issues such as impermanent loss and slippage.
CENTRALIZATION
In addition to the fact that people go to DeFi to generate money, they
they also go to DeFi to seek independence and be self-reliant. However, one group still controls a large number of DeFi protocols, leading to a loss of faith among users.
To solve this situation, DeFi 2.0 projects tend to prioritize the decentralized aspect and the greatest representation of this is by exploring the concept of DAO (Decentralized Autonomous Organization), where everyone has the right to vote in the development of the project.
USABILITY
The complexity of the current UX and UI of most
DeFi protocols makes it difficult to attract newbies.
Usability suffers in the early stages of any new technology. Cluttered and confusing interfaces have been the pattern for the entire history of DeFi. However, there is a very positive trend in terms of usability in the new protocols.
SAFETY
DeFi relies heavily on oracles for the correct execution of smart contracts. However, there are still projects that do not understand its importance and refuse to integrate with a reliable oracle.
As a result, a wide range of protocols are attacked.
There is little to do if your funds are stolen or if your smart contracts have a glitch. Today, many users lock their funds into smart contracts without realizing the
risk of a failure.
Oracles are often used in DeFi, but some projects are still unaware of their relevance and refuse to be integrated. Like
As a result, many protocols were attacked and had to pay for the losses caused.
VOLATILITY
The effect of price variations is also relevant as they can result in losses for liquidity providers (LP).
DEFI 2.0 SOLUTIONS AND RISK
Smart contracts can be protected by smart contract insurance. Insurance protocols perform security audits and help ensure that smart contracts do not have critical flaws or exploitable backdoors, reimbursing users in the event of losses.

Low liquidity is offset by cross chain bridges, which connect blockchains using layers of smart contracts and distinct liquidity pools and chains.

DeFi 2.0 is following an inclusive model and making DeFi accessible to everyone in two main ways: education and integration with traditional financial platforms. DeFi 2.0 projects have simplified their front-end features and created materials that educate their new users about their platforms. One example is DeFi For The People, a project that has the participation of representatives of the main DeFi protocols, such as AAVE, Celo, Curve, among others, and promotes educational initiatives to popularize the DeFi subject in emerging countries (www.defiforthepeople.org ).
AS WE'VE SEEN, DEFI 2.0 CAN BE THE SOLUTION FOR DEFI 1.0 DISABILITIES
Posted Using LeoFinance Beta
---
---