Cubfinance Didn't Completely Fall Instead We Closed Higher Than The Close
What happened into the market in cubfinance.i was looking for the price to go up and instead brought the price down and it goes way you're not going to get everything of the time into the market.



What you do need to do is when you get these predictions incorrect.you need to see where did i get this wrong where did the market the price was going to go down instead of going up we did our price prediction in cubfinance was the first indication was our first signal to tell us the market is weak.
This prediction and then we go the opposite way no wasn't at that time. you needed to allow the market to work itself. we still saw some weakness coming to the market in cubfinance and even.we just couldn't find any strength into the market.the market doesn't look as strong as.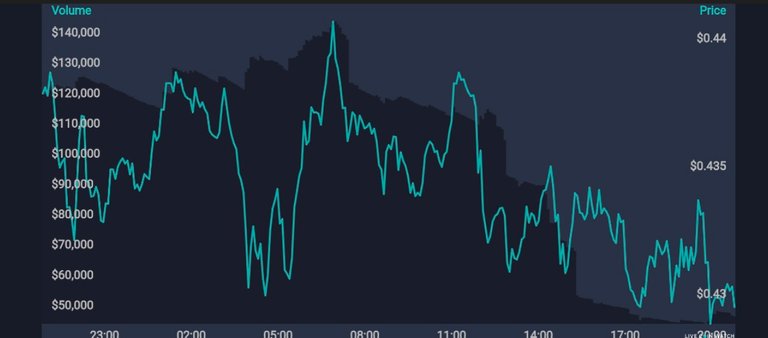 What we intended it we would have gotten out down.you could have held on to the position because the market in cubfinance is still doing what holding the trend the market came all the way down to this line. you should not have left out the position of you expecting the price and trying to go up.
The market tried to confirm this line cubfinance was able to come the market is still anticipated to go up but we couldn't sustain the price upward movement it couldn't be sustained again this market in cubfinance is weak and it didn't go we got one wrong. we're in a position the chart real quick the trend in cubfinance is broken you think the trend in cubfinance is broken.


We're in the upward trend. the price in cubfinance cannot even make it up there to 43 cents.we got rejected at 50 cents.this market again is not extremely bullish or extremely strong as of this particular moment.the market and cubfinance fared in maintaining and sustaining its upward move.
We've been in a very good up move since august.the market of it going higher in price and when the price started its dissension and lower price movement can we still see the market there's still some weakness involved into this space and overly excited to be looking for the price to go up. we should not be acting way price and cubfinance is acting kind of bearish.
Posted Using LeoFinance Beta
---
---