My Eyes Had Been Beaten Because Of Years Being Online Nonstop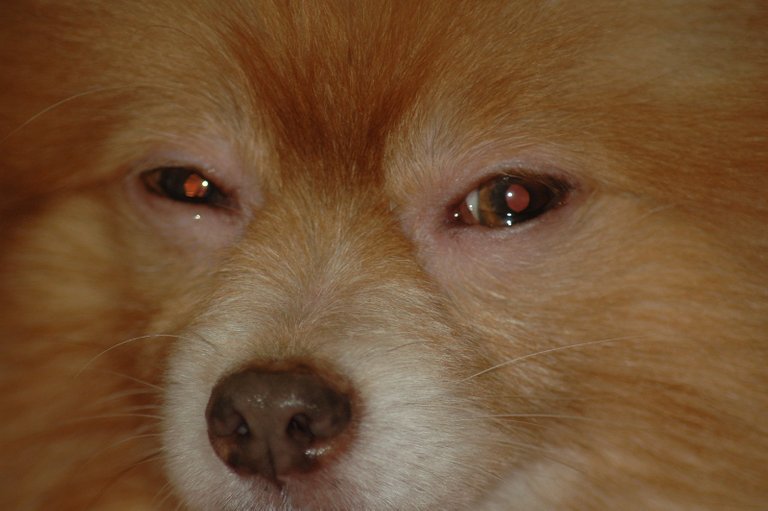 Source
»»——-———-————-——-—- ༺❀༻ ——-———-————-——-—-««
You can never see me not squinting, so the result was that my forehead already has many ridges which is why it had been a subject of laughing matter for many people. Often I would be conscious about it and try to relax my forehead, so I also massage it to try to flatten it.
When I do look at the laptop's monitor I just have to look at it squinting because otherwise it will all be blurred and I could not see what I would be typing or watching.
It is also the reason why I am not doing a digital art work because it is hard to look at the screen. When we go out on the road at night prior to my dialysis I would see the light that are coming from everything to be scattered and is glaring.
I think it is astigmatism, it could very well be some calcification in my eye. I am afraid to get it fixed because my left eye is already broken, the cause was plying the Playstation 2™ "Need for Speed" game which I was playing for hours. Whilst I was playing it one day my left eyesight sort of collapsed like it got blinded because of staring to the TV screen.
I can still see on my left eye but it is blurred on the peripheral and the colors of objects got dulled and the vision is distorted.
So if I would get the right eye fixed and it didn't do well I might get into a big trouble. So because of this issue with my eye we really do not see the value of something until we lose it.
But the deterioration of my vision was due to my online life, trying to entertain myself because of my immobility issues so I would resort in wallowing my eyes to the laptop screen and then at the same time trying to make some money to sustain my medical necessities and other things that I needed in life.
So right now I am just trying to preserve what was left in my vision by not looking at a bright screen, I have to adjust the screen brightness to lower setting and squinting so that my eyes would not get stressed much.
I know that I may have misused my eyes but due to my needs I now have to pay for the heavy price. Actually my eyes have deteriorated over the years and I am just trying to control the damage by not subjecting my eyes to bright screens that somewhat is hurting my eyes and might damage it more.
I am hoping that God would intervene about my vision because it is my instrument to help myself to cope with this hard life that I am always struggling from because it is a fact that without my eyes really I am no longer around and conveying this message to those that care in my daily life.
»»——-———-————-——-—- ༺❀༻ ——-———-————-——-—-««
‿︵ʚ˚̣̣̣͙ɞ・❉・ ʚ˚̣̣̣͙‿︵ 𝔗𝔥𝔞𝔫k 𝔜𝔬𝔲‿︵˚̣̣̣͙ɞ・❉・ ʚ˚̣̣̣͙ɞ‿︵






▂▅▇█▓▒░ ⎛⎝(•̀ ‿•)⎠⎞░▒▓█▇▅▂

Nᵒᵗᵉ: ᴾʰᵒᵗᵒˢ ᴬʳᵉ ᴹᶦⁿᵉ ᵁⁿˡᵉˢˢ ᴵⁿᵈᶦᶜᵃᵗᵉᵈ ᴼᵗʰᵉʳʷᶦˢᵉ.
---
---