2 days splinterlands quest rewards!
This season is the hardest i faced for awhile, just one day before the end and im struggling between 2700 to 2800 rating in gold ii league. It's also hard to finish the quests (having to finish snipe quest with the game forcing me to play only with melee or without archers for many games in raw) and the rewards in the end are quite bad except the last two days that are ok.
Let's see what i got the last couple of days.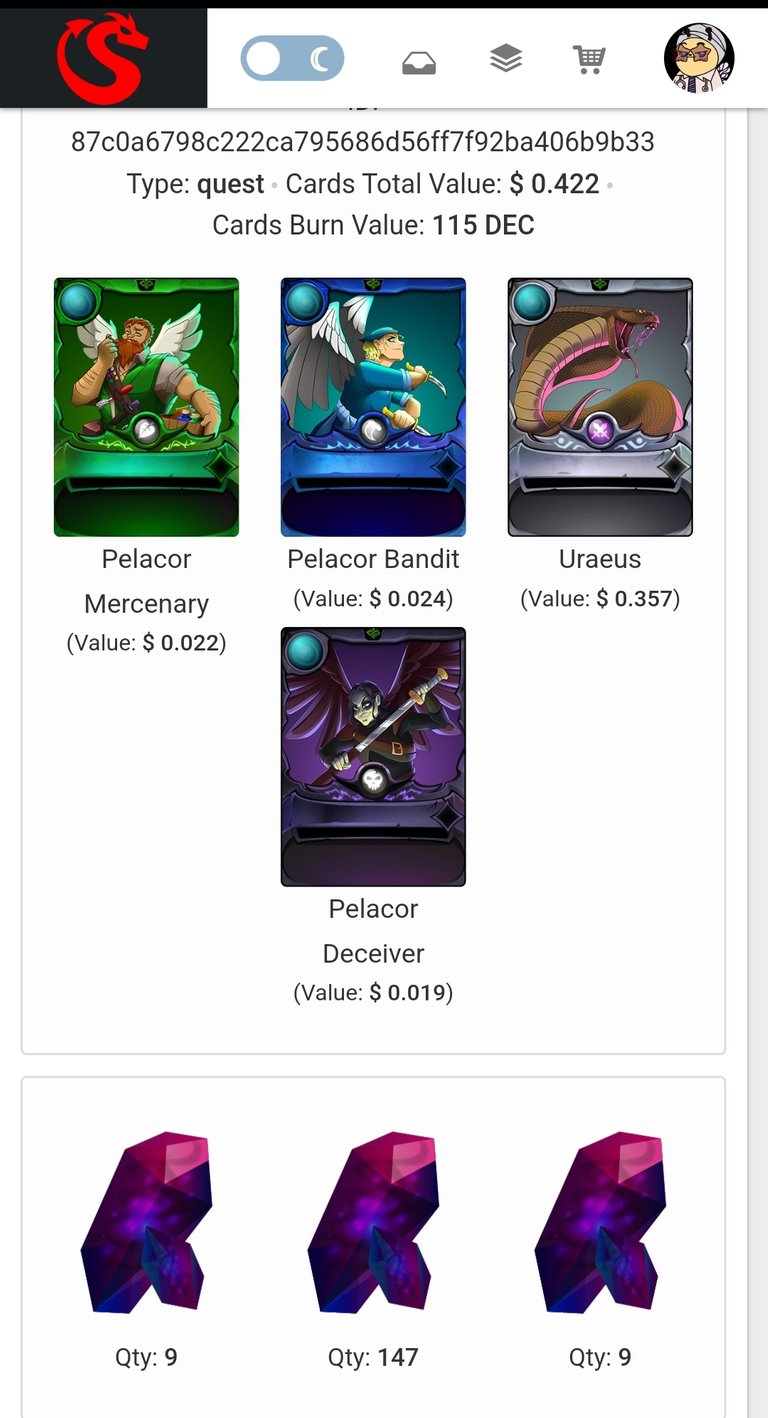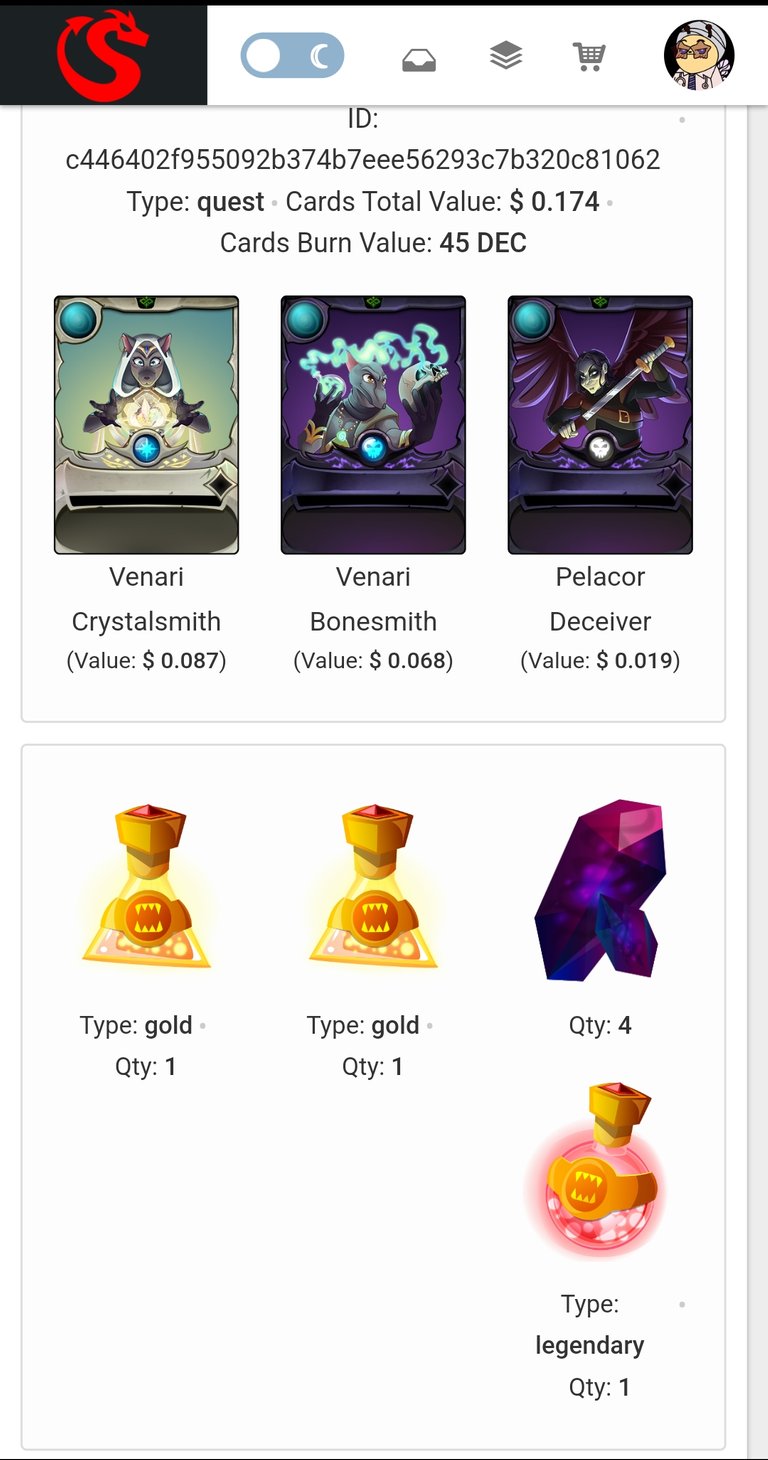 Posted Using LeoFinance Beta
---
---