Bringing Back Hive Bounties - See Post For Details
Hive Bounty Rewards Points Program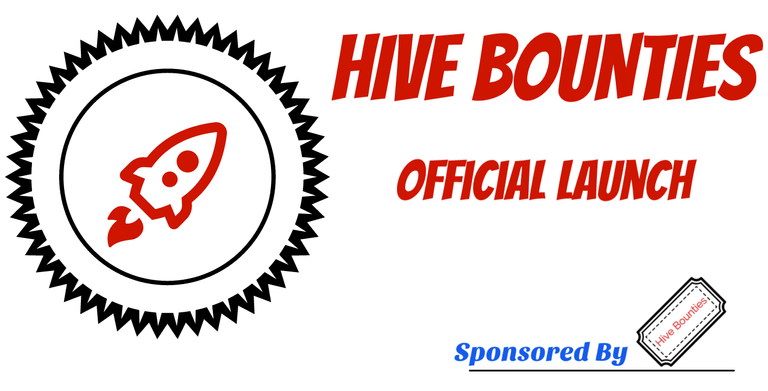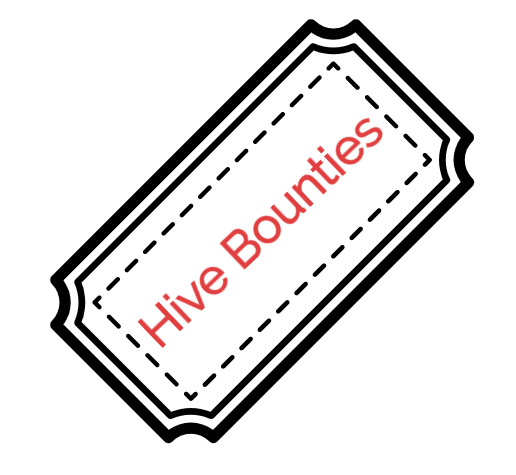 Sign-up now to participate in chance to win free prizes from points earned through completing custom Hive bounties


Link to The Hive Bounty Registration Form






Official Video Post for Hive Bounties
What are Hive Bounties?
Random events / challenges I will post that will include instructions in order to successfully complete active bounties. The additional benefit by participating in Hive Bounty Rewards is that the process to award challenge points will help you earn real Hive reputation points since I will comment on all challenge submissions.
What do I do with any Bounty Reward Points I earn?
Bounty points earned can be redeemed in one of two ways
Anytime Redemption - 1 challenge point can be exchanged for "anytime" prizes listed
Weekly Raffle - Winner can redeem points for higher rewards
Prize Exchange
| Exchange Type | Points | Prize |
| --- | --- | --- |
| Anytime | 1 | 50 Sim Token |
| Anytime | 1 | 75 DEC (Splinterlands) |
| Anytime | 1 | Follow |
| Anytime | 1 | Upvote |
| Anytime | varies | Low-Tier Splinterland Cards Listed Available |
| Weekly Raffle Winner | 5 | Custom Bounty for Post-Upvote |
| Weekly Raffle Winner | 6 | Custom Bounty for Follows |
| Weekly Raffle Winner | 7 | Custom Bounty for Post-Upvote + (Resteem or Follow) |
| Weekly Raffle Winner | 8 | Custom Bounty for Post-Upvote + Resteem + Follow |
| Weekly Raffle Winner | 8 | Custom Bounty for Custom Confirmation *See details |
| Weekly Raffle Winner | 8 | Custom Bounty for Upvote + Resteem + Follow + Custom Confirmation |
| Weekly Raffle Winner | 8 | High-Tier Splinterland Cards Listed Available |
Custom Bounties are Bounties Posts offered to participants to complete bounties you specify the criteria for. e.g. Bounty for Follows will instruct participants to follow any hive user of your choosing, this could be your own user id or a friend you're looking to promote
Custom Confirmations are Bounties that require participants to provide proof of completing any task, e.g. using a referral link and following minimal steps
Low Tier Splinterland Prize Exchange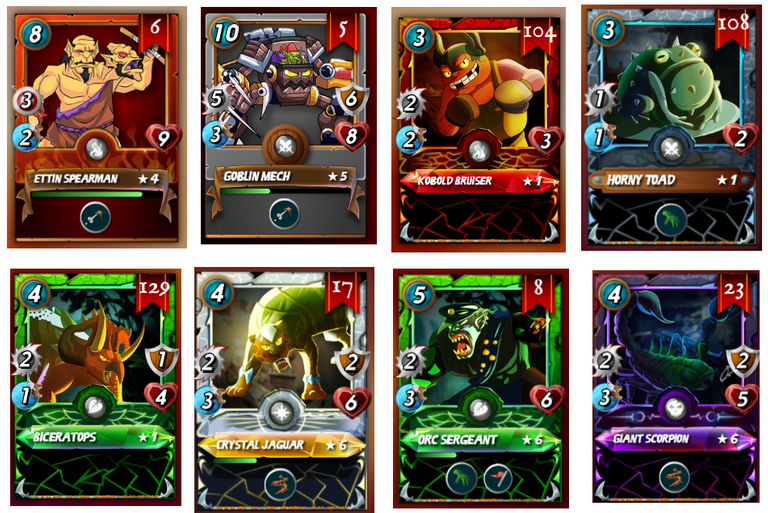 How are Hive Bounty Reward points earned?
Completion of Random Bounties Posted
Omission of Weekly Raffle Point Exchange
Completion of Constant Bounty Opportunities *See "Constant Bounties" Listed Below


Completing Bounties
I will post bounties that will offer opportunities to earn bounty reward points. Each individual post will contain instructions to successfully complete the bounties.
At min, all bounties will require a comment on the post by the participant. Upon the completion of any challenge by the participant, I will comment verifying all successful challenges completed and the amount of total point progress.


Weekly Point Raffle Prize
If you participate and win in the weekly raffle and either do not have enough bounty reward points to exchange for a raffle prize or you don't have enough points for the prize you want and want to save your points to earn the next prize level, you can omit your prize and receive 1 bounty reward point instead.


Constant Bounties
Referral = 2 bounty reward points per hive user referred to bounty reward program
| % Upvote Range | Sign-Up Bounty Point Award | Monthly Re-Occurring Award |
| --- | --- | --- |
| 0-25% | 0.5 | 0.5 |
| 26-50% | 1 | 1 |
| 51-75% | 2 | 1 |
| 75-99% | 3 | 2 |
| 100% | 3 | 3 |
*See helpful guide if you don't know how to set up auto-upvote trails here


The Auto-Upvoting Trail Bounty is available anytime and can be submitted through the discord channel Hive Bounties, any Bounty Post or Weekly Raffle Post.


Hive Bounty Program Sponsor Tag

Can I complete Hive Bounties anytime?
Yes, all bounties are considered active unless listed as inactive. All bounty awards will require proof of the completion of the bounty. Most bounties will require a screenshot showing you've performed the actions instructed in the bounty.
Here is an example of providing proof of adding an auto-upvote trail


What's the difference between a weekly raffle and a challenge?
Challenges are random, sometimes posts may contain opportunities to earn more than 1 challenge point. Though you earn points through the completion of challenges, only certain prizes can be redeemed anytime with challenge points you hold i.e. anytime exchanges. All prizes noted as weekly raffle only, may only be redeemed as the winner of the weekly raffle.
Every Week on Friday I will post a weekly raffle. The weekly raffle period will last a week and will include a the video showing results of the previous week. I will stream the raffle live on my dedicated discord server Hive Bounties and post the video of the results in the following weeks raffle post.
Each Raffle will be standard and contain general instructions for completing the raffle. The winner of the raffle will have an opportunity to exchange their total challenge points for any prizes listed, or as mentioned earlier, omit their prize redemption offer in exchange for a challenge point. Many participates who win a weekly raffle that have little to no challenge points will have a chance to earn a challenge points just by commenting on the weekly raffle posts since not all subscribers to the bounty program will be able to qualify for all challenges.


Weekly Raffle Winners Selection Method
I will post a video and use https://picker.steemify.me/ to select a random hive user who comments this post.
How do I see how many challenge points I have to spend?
All participants in The Hive Challenge Reward Program will have their challenge points tracked via The Challenge Point Roster Google SheetI will manage and keep published for read-only access to the public or anyone in possession of the link to the roster.


---
How To Officially Join Hive Bounty Rewards
Follow @cryptoknight12
Complete Sign-Up Form
Join Discord Channel Hive Bounties (optional but recommended)
Upvote + Comment this post to be included in the weekly raffle period
Start Completing Active Bounties!

*By signing up you will subscribe to be notified immediately of all new chances to earn bounty rewards
Link to Raffle Registration Form
---
Current Active Bounties
KryptoGamers Bounty +1
Use my referral link to play any KryptoGamers game: https://kryptogamers.com/?ref=cryptoknight12

In the comment provide a snip/SS of the amount you played
Bonus Points
Play 100 or more Hive or Steem on KryptoGamers (any game) and you'll recieve +1 Bounty Point
e.g.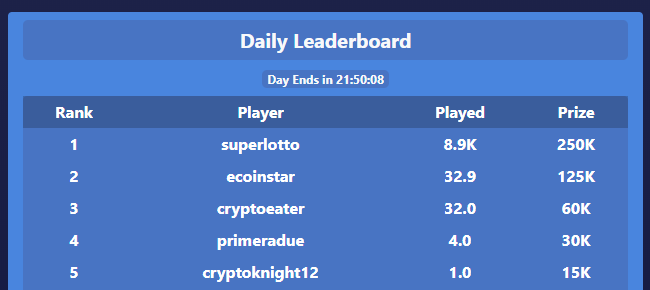 *A minimum of 1 STEEM or HIVE must be played in order to qualify
Youtube Land Bounty +1
Upvote and resteem my hive post detailing the same video: https://hive.blog/hive-196037/@cryptoknight12/v4gu0nsh9vt
Comment this post with a snip/SS of my youtube video showing subscribed and liked checked
See example snip/SS to satisfy The Youtube Land Bounty Step 1

Follow Bounties
Random Drawings (will be announced)
---
Participate in Weekly Raffles
1st Link to Weekly Raffle Post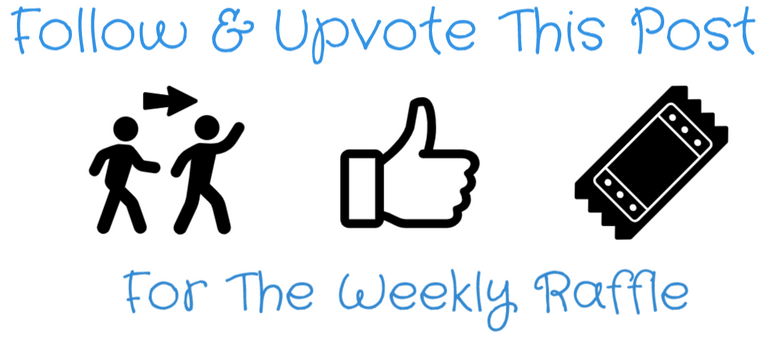 Remember, this is an easy chance to win Free Bounty Reward Point!
Hive Bounty Resources:
Current Hive Bounty Subscribers:
@mindblast
@kobusu
@cornavirus
@oclinton
@d3plus
@cesarerond
@carlmenoa
@cryptoclerk1111
@reigning
@cesarerond
---
---
---