Sliver Sunday - Showing Off the Stack
So I did not have a new purchase delivered this week so if fired is show off my stack that I have accumulated over the last couple of months.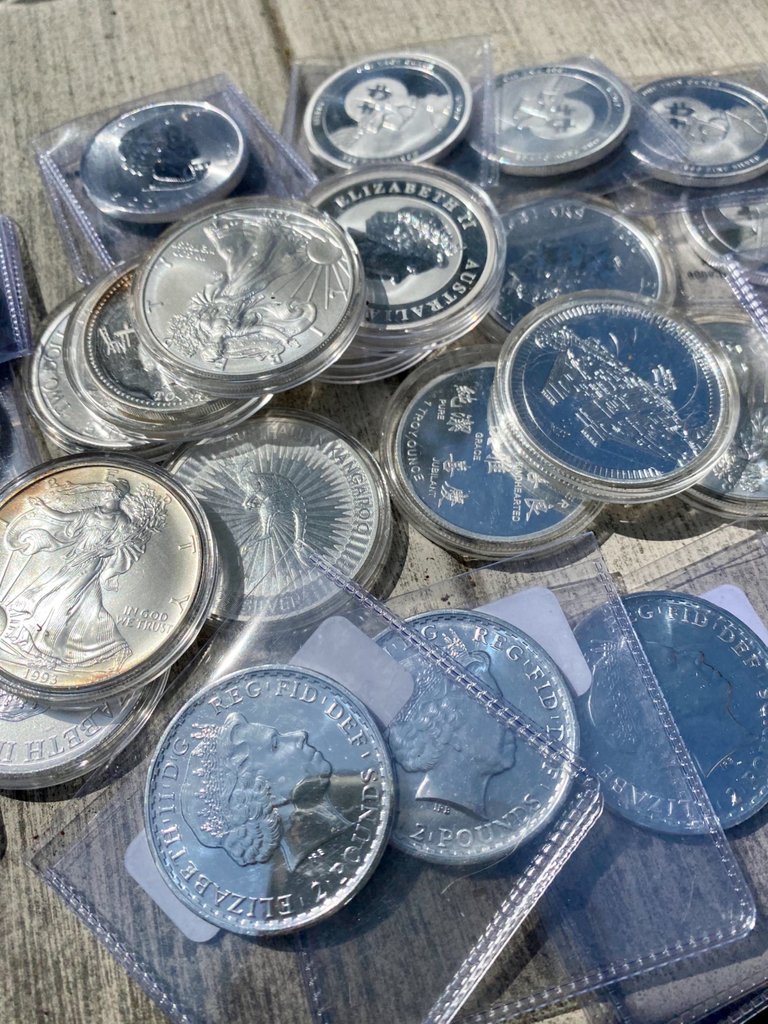 I've purchased approximately $830 in silver while an estimated value of $807 so I'm down a bit, but I'm excited to have been stacking.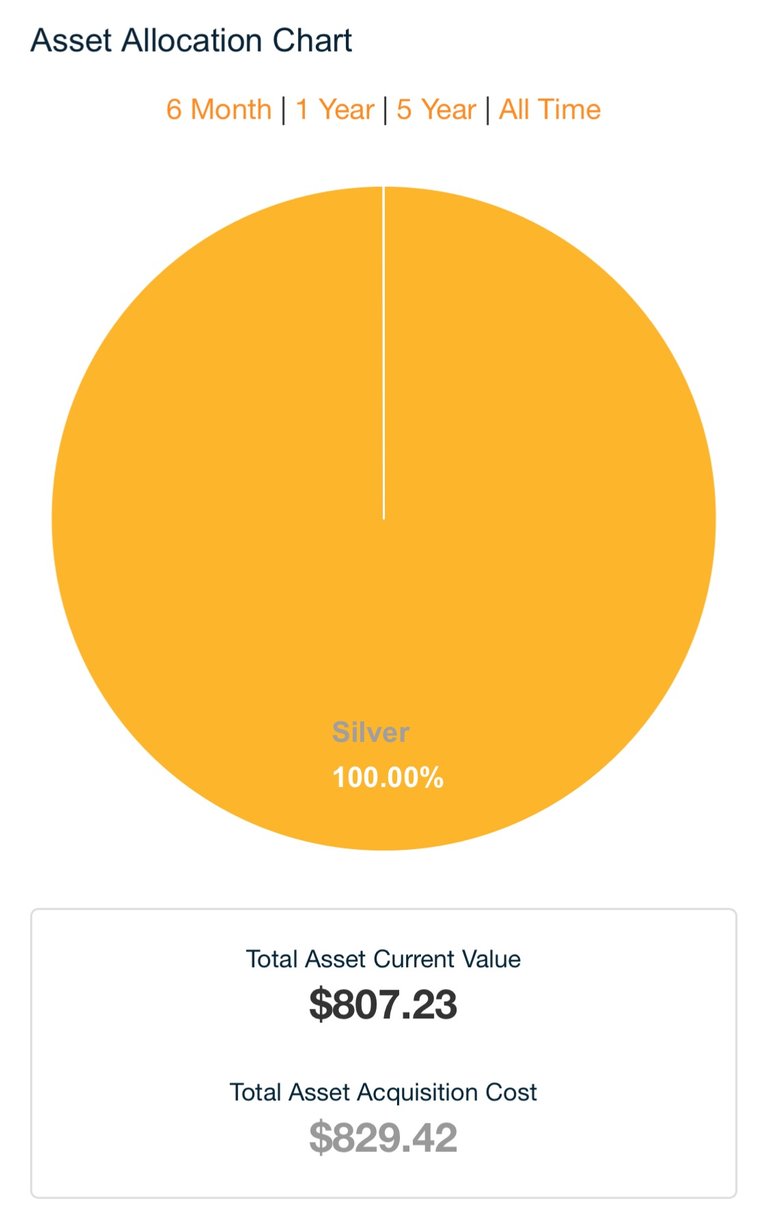 There's something about being able to hold a coin in your hand. I was telling my wife I feel like a modern day pirate with a small treasure chest of silver. Even just three ounces in the hand has enough weight to make you get that itch to buy more.
I've been looking over my collection and trying to figure out what I should buy next. I've managed to collect a variety of coins from different mints.
I think I'm partial to liberty dollars, maples and anything from the Perth mint. I'm setting up a goal to get at least 1 liberty and maple from the last 30 years. So cheers to the best 60 oz of silver that will be added to my collection.
---
---