Silver Sunday - 2021 $2 Star Wars: Millennium Falcon
I was pretty excited to pick these 1 oz $2 Star Wars: Millennium Falcons coins. They are beautiful a d for a Star Wars fan I love picking up collectible. That's even more true when it's silver!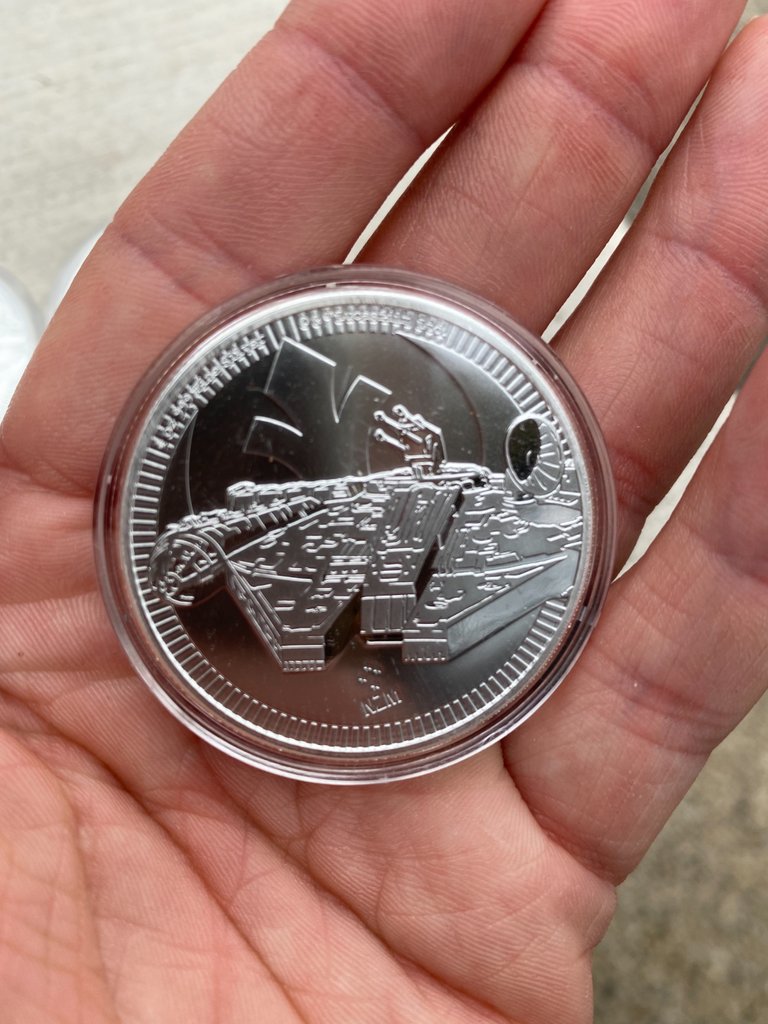 Acquisition Details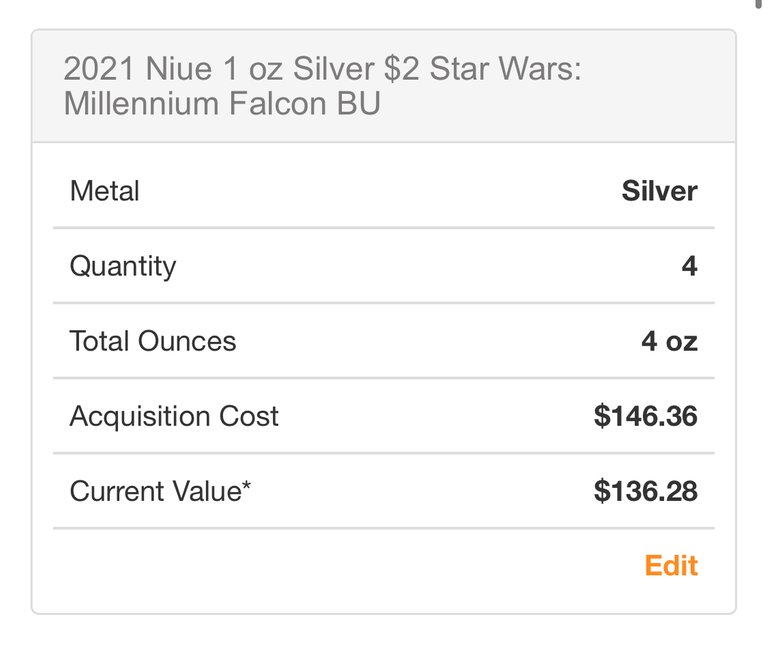 So even though I'm a bit down on the purchase I do t really care because these founds are beautiful. These are the eighth release in the STAR WARS bullion series by the New Zealand Mint features the Millennium Falcon, soaring over the Rebel Alliance logo. The 1 oz coin is commemorated in .999 fine and had limited mintage of 100,000 pieces.
Obverse:
Right-facing profile of Queen Elizabeth II, along with the year and face value.
Reverse:
Features an officially licensed image of the Millennium Falcon, which is polished and frosted. This is set against a lightly frosted background featuring the Rebel Alliance logo. The reverse also features the metal weight, purity, stamp of the Lucasfilm Ltd. copyright and New Zealand Mint logo for further authentication.
Guaranteed by the New Zealand Mint.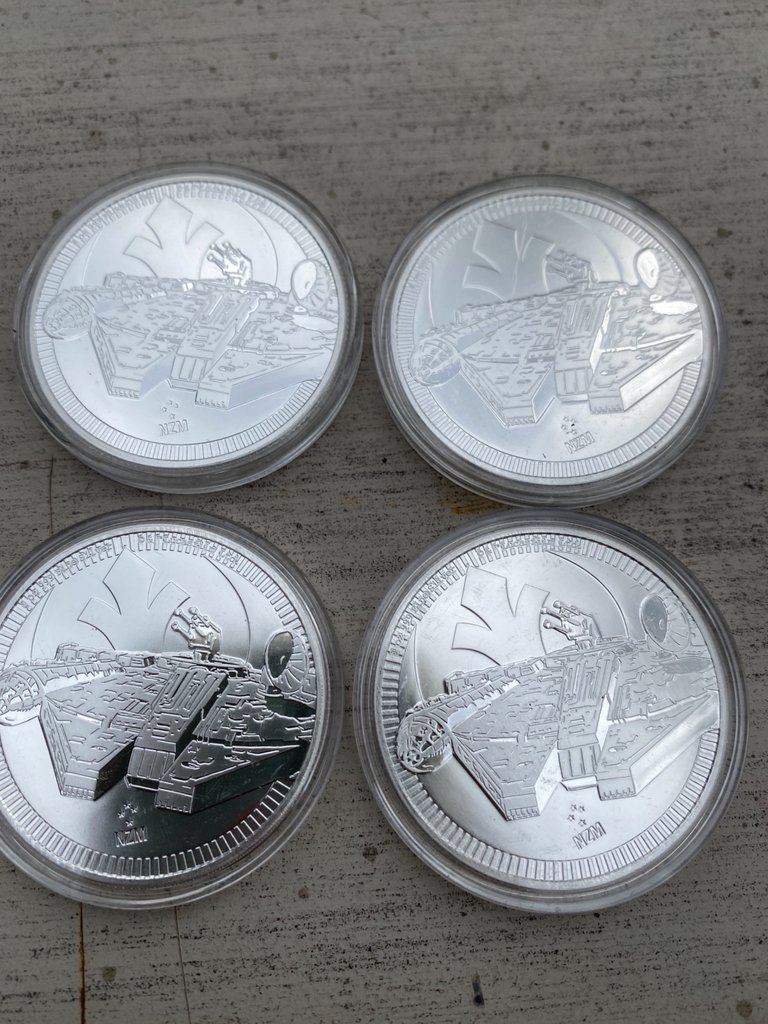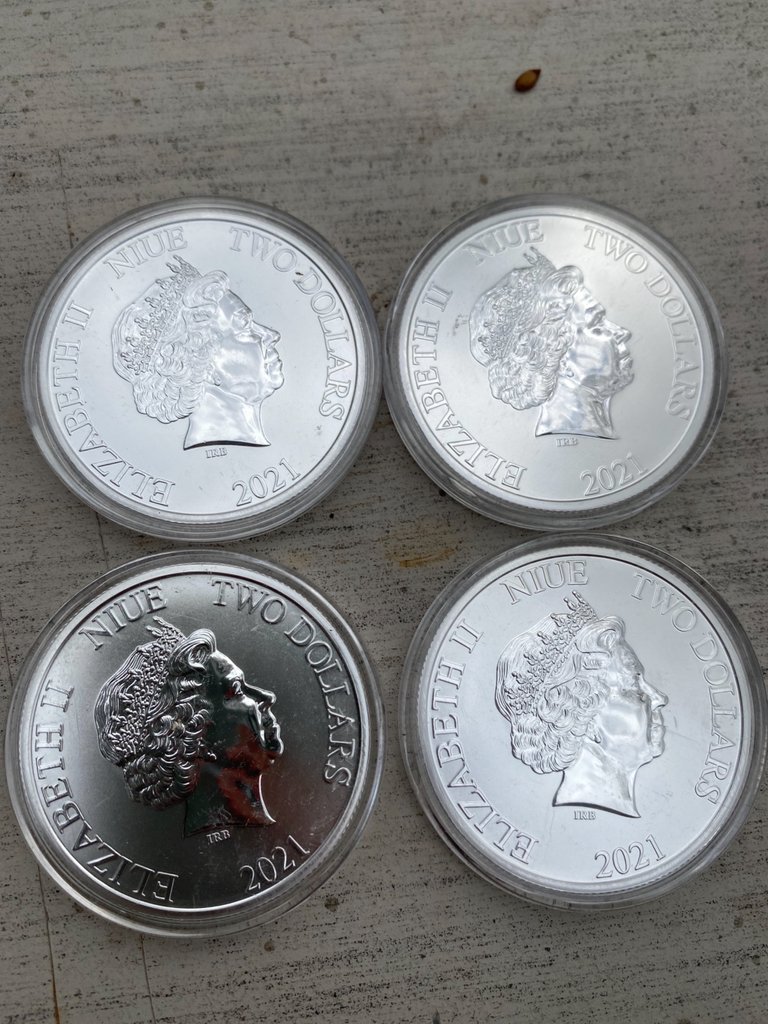 I added the air right protector cases as I believe the limited mint quantity and popularity of Star Wars will increase the value of these coins in time.
---
---