Fancy Beer Review - Chocolat A La Menthe
It's always great to spend time at the lake. It gives me a chance to forget about work and my problems. When have been really into rock hunting lately so between geocaching and that hikes are pretty exciting.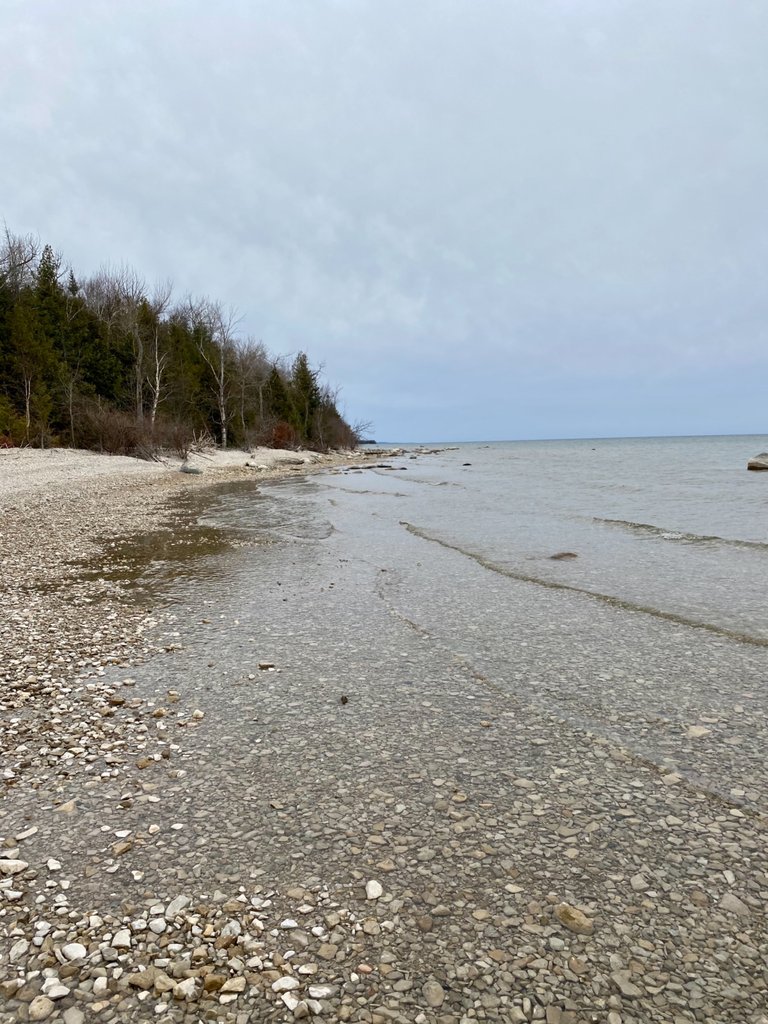 After our hike I was feeling a bit festive and had a bottle aging from last year that was begging to be opened. I ordered this form the brewery as it was not distributed.
I was interested by the flavor combination as mint and chocolate is delicious, but I was wondering if that delicious combination could be maintained in a beer.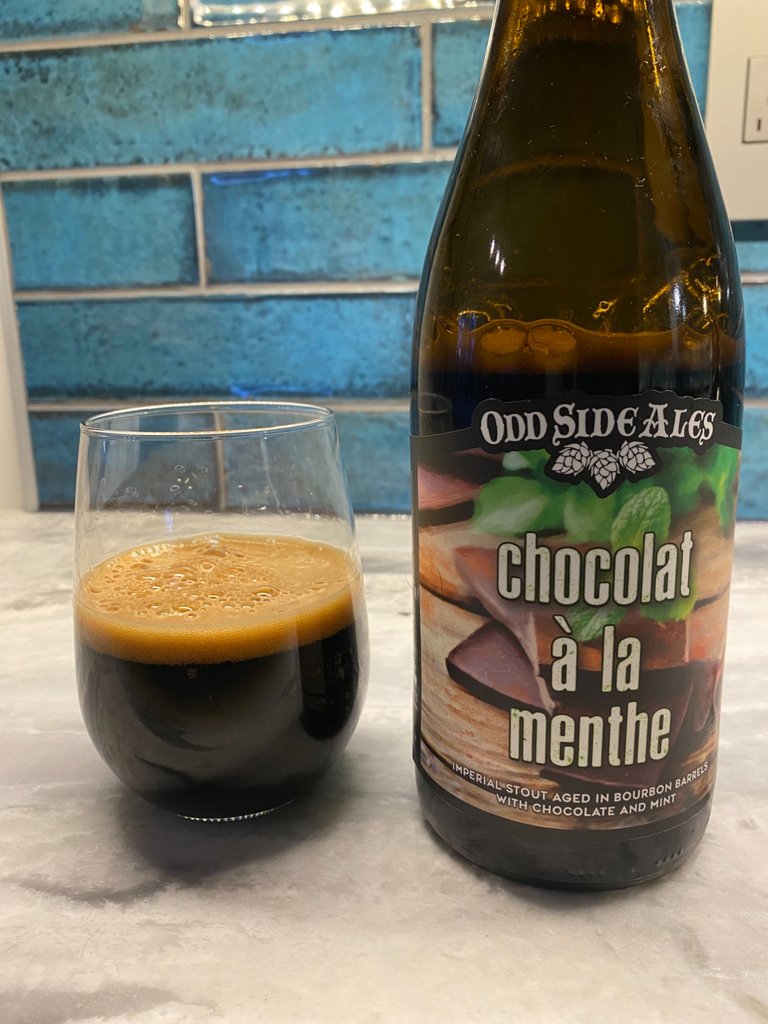 The aroma is rich with roasted coffee, chocolate, mint and malt. It's way more subtle than I expected. Mint is such a power sent and flavor I thought is was going to super fragrant and forward. However, what I found was that it was a good thing it's not forward.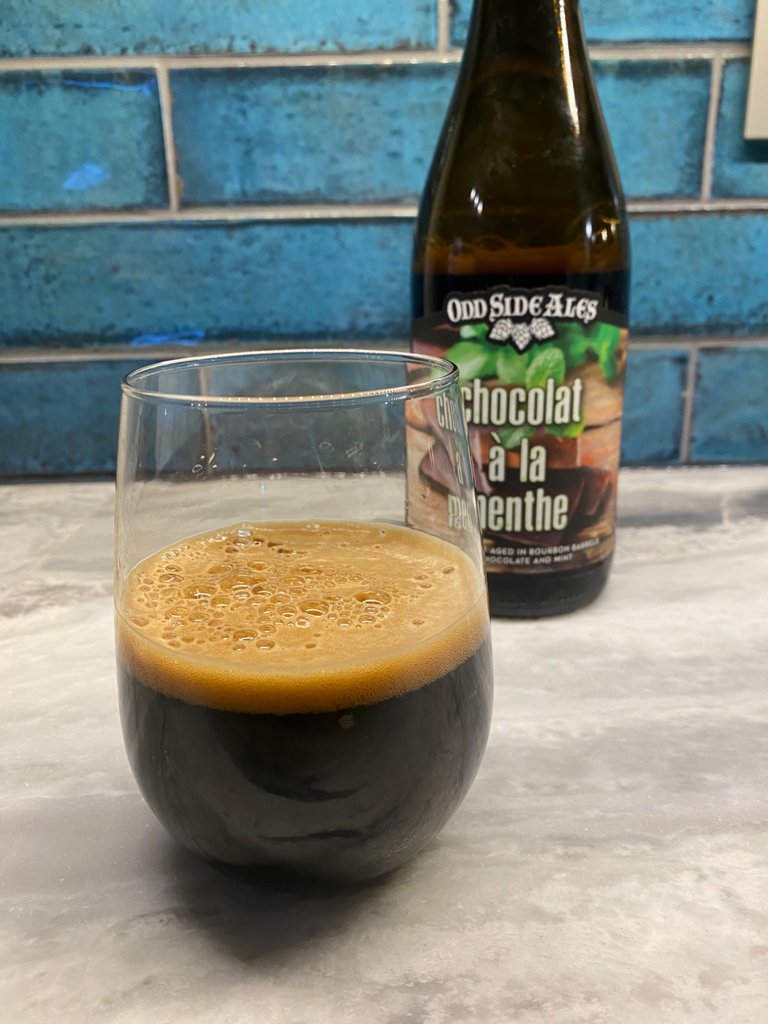 After smelling the beer I thought flavors where going to be pretty mellow, but they were a bit more forward. I could taste the mint and chocolate mostly. The roasted notes with the coffee complemented the mint and chocolate by binding and bridging the flavors. It taste like a roasted chocolate dinner mint.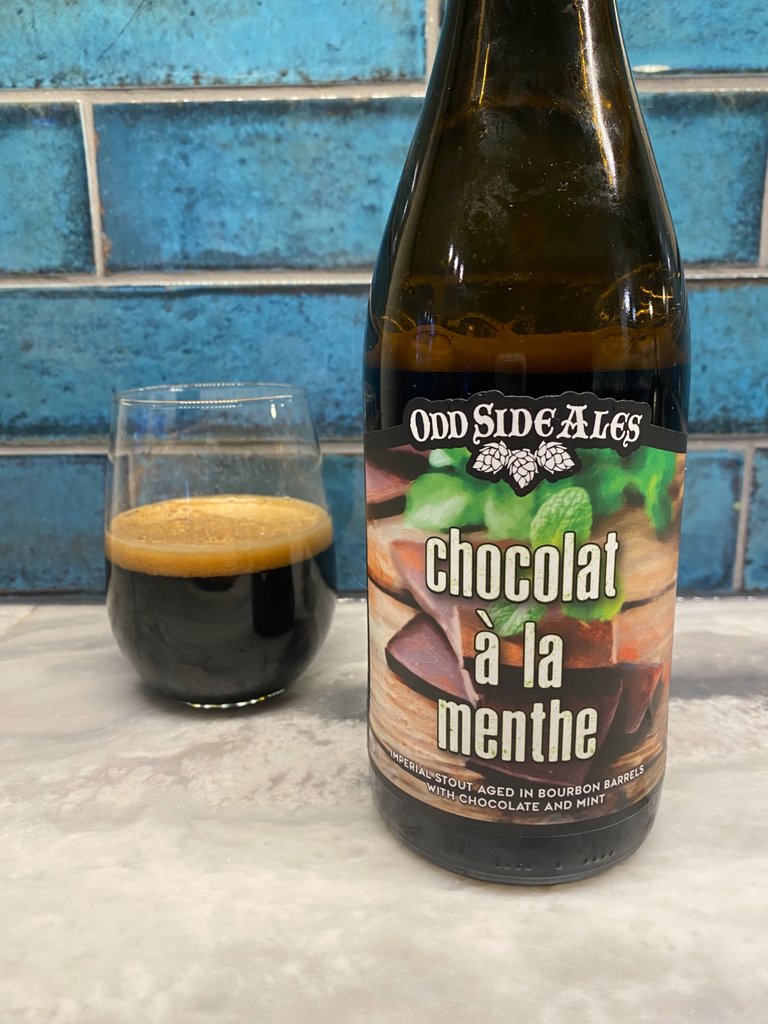 The mouthfeel was medium bodied with minimal carbonation which makes it decadent which is perfect for mint and chocolate. It's an after dinner treat that's got the flavor and feel for a great drinking experience.
---
---