Crypto CEOs Head to Capitol Hill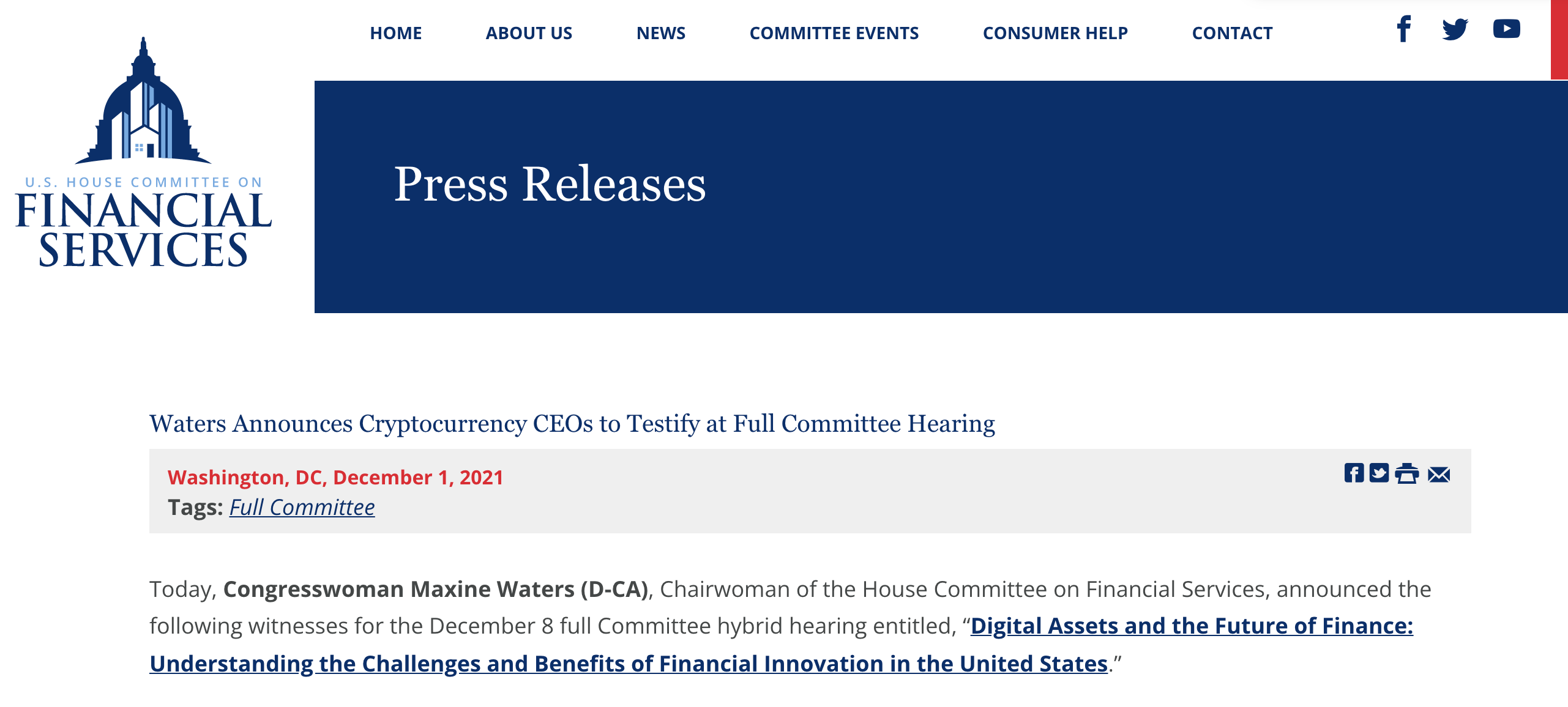 The House Financial Services Committee will hold a hearing with several prominent crypto CEOs on Dec. 8. The hearing titled, "Digital Assets and the Future of Finance: Understanding the Challenges and Benefits of Financial Innovation in the United States," is the latest from Congress to explore the issues concerning crypto assets.The Committee will hear testimony from a variety of heavy hitters in the industry:
Jeremy Allaire, CEO, Circle
Sam Bankman-Fried, CEO, FTX
Brian Brooks, CEO, Bitfury
Chad Cascarilla, CEO, Paxos
Denelle Dixon, CEO, Stellar Development Foundation
Alesia Haas, CEO, Coinbase Inc. and CFO, Coinbase Global Inc.
Congress has taken an interest in cryptocurrency and as I talked about yesterday article titled Morgan Stanley Sees Crypto Regulation Arriving Faster Than Expected they have a sense of urgency and are now looking to develop a set of rules for industry.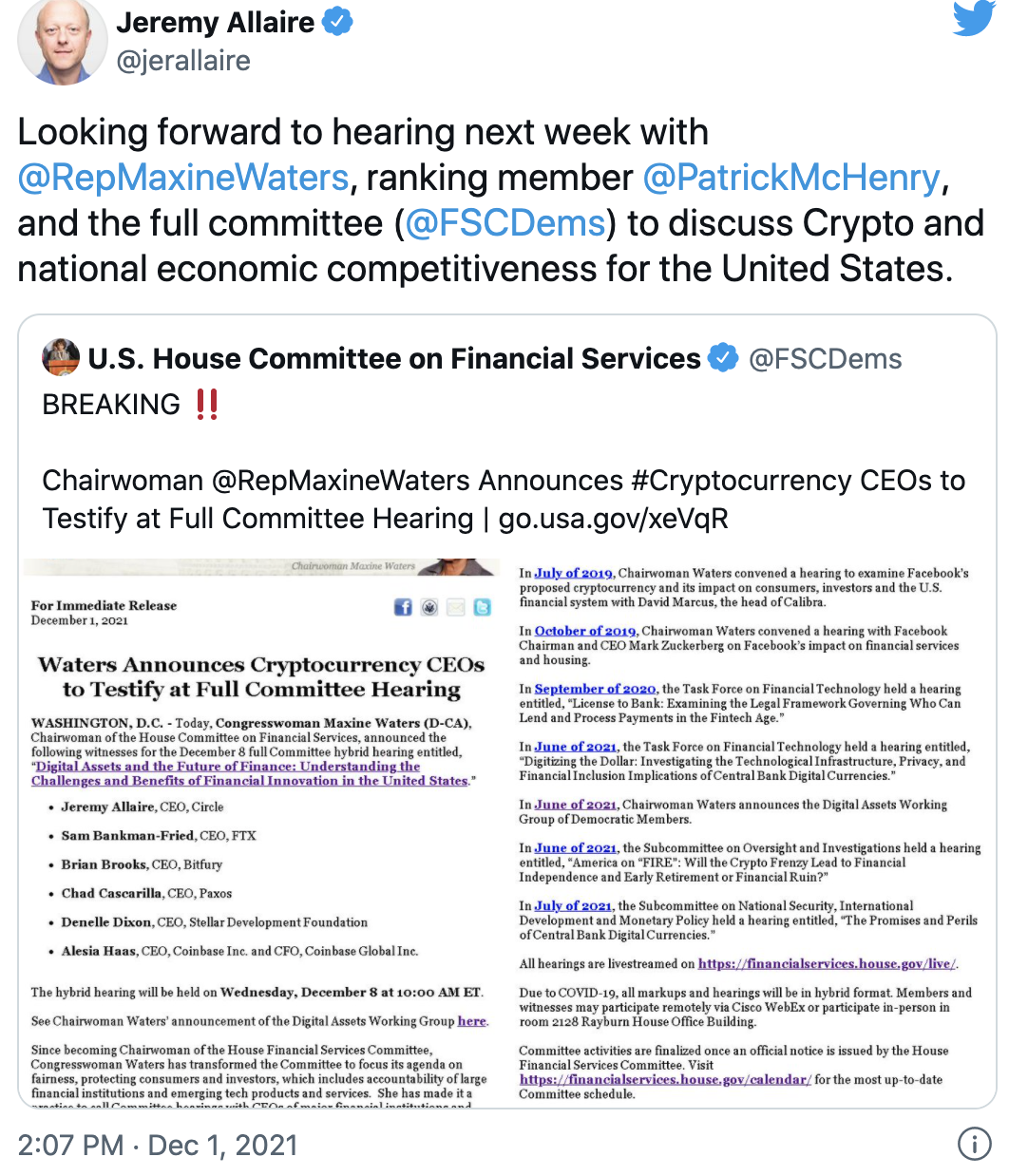 As part of race for regulation congress has already held several hearings surrounding this subject. Senate Banking Committee chair Senator Sherrod Brown recently asked a number of crypto firms to hand over information related stablecoins which have been targeted the last few months. Their fear is in the event of an economic crisis, the entities (companies) that control the coins won't have enough reserves to maintain a 1:1 exchange rate. The worst-case fear is that potentially drags down the value of the assets to which they're pegged. That's why the Treasury Department recommended that stablecoins be subject to appropriate federal oversight. I still don't know what that oversight will look like, but I'm sure it will come up in this hearing.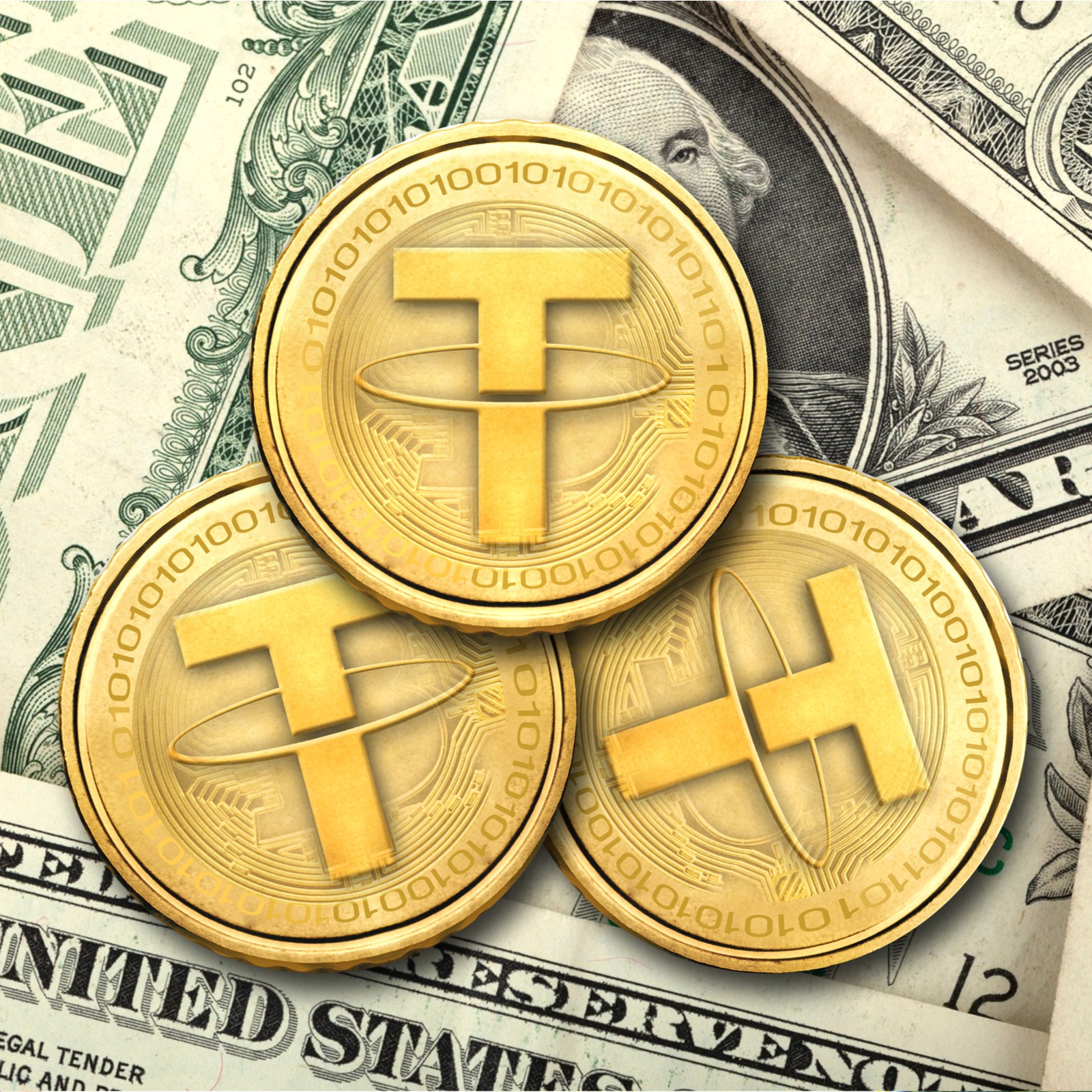 source
With all the talk about economic uncertainty and the threat crypto currencies supposedly pose I'm looking forward to these industry leaders getting educate those who make the rules. I've said that moving fast is bad, but moving fast with inaccurate or nonexistent information never works out. However, we have seen plenty of legislation pass and war started on less so I don't put it past these out of touch government officials to do the wrong thing. I'll be tuning into the hearing and I hope other do as well.
Posted Using LeoFinance Beta
---
---