Chocolate Rye Hipster Stout
Odd Side Ales is one of the best breweries in Michigan so it's a treat when I can get my hands on their beers. It's even better when I can get my hands on the rare pub only releases! Rye Hipster Stout is a flagship limited release so when I hear about variants that they are releases I'll do what I have to get it. That may mean driving a few hundred miles if the circumstances are right.
I've been lucky to create a relationship with some folks at the brewery though a side business, but have yet made the connect to get these beers mailed to me. I'd love to partner with them because that gold for them and I get free beer!
Sadly I had to drove and pay for this beer, but it's worth it. Chocolate Rye Hipster Stout is a complex chocolatey treat.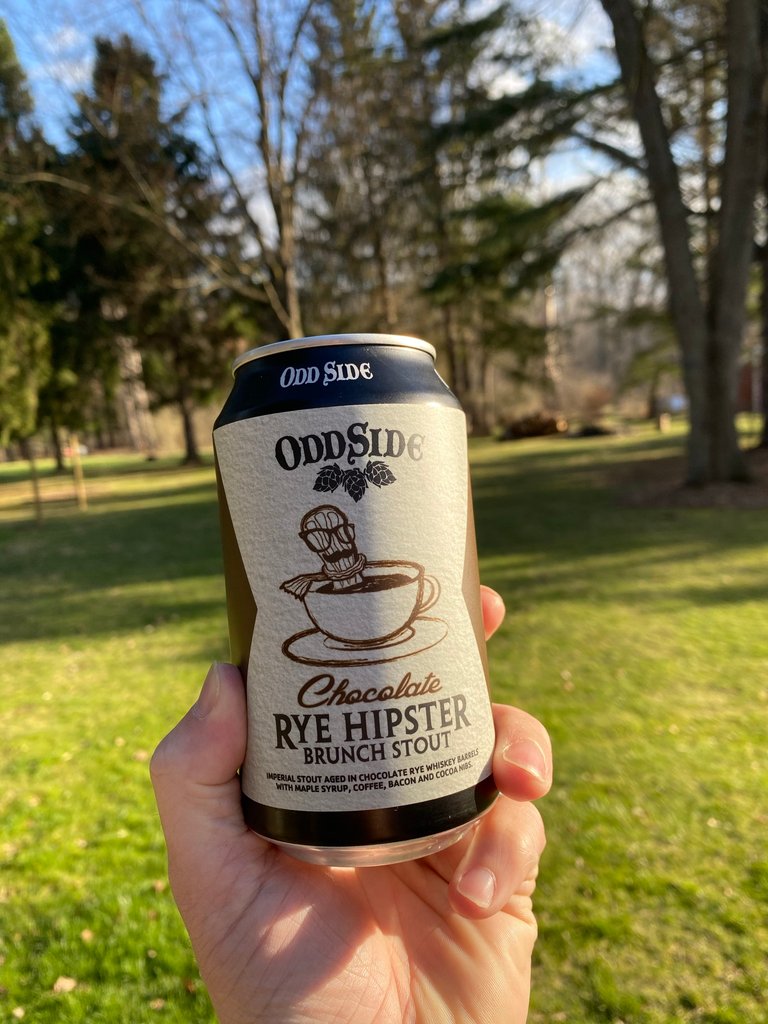 The aroma is heavily with notes of warm chocolate, wheat malt, spicy rye and boozy bourbon. It's a pretty forward aroma that's best sold slightly cold, but if it's too cold you loose some of that complexity.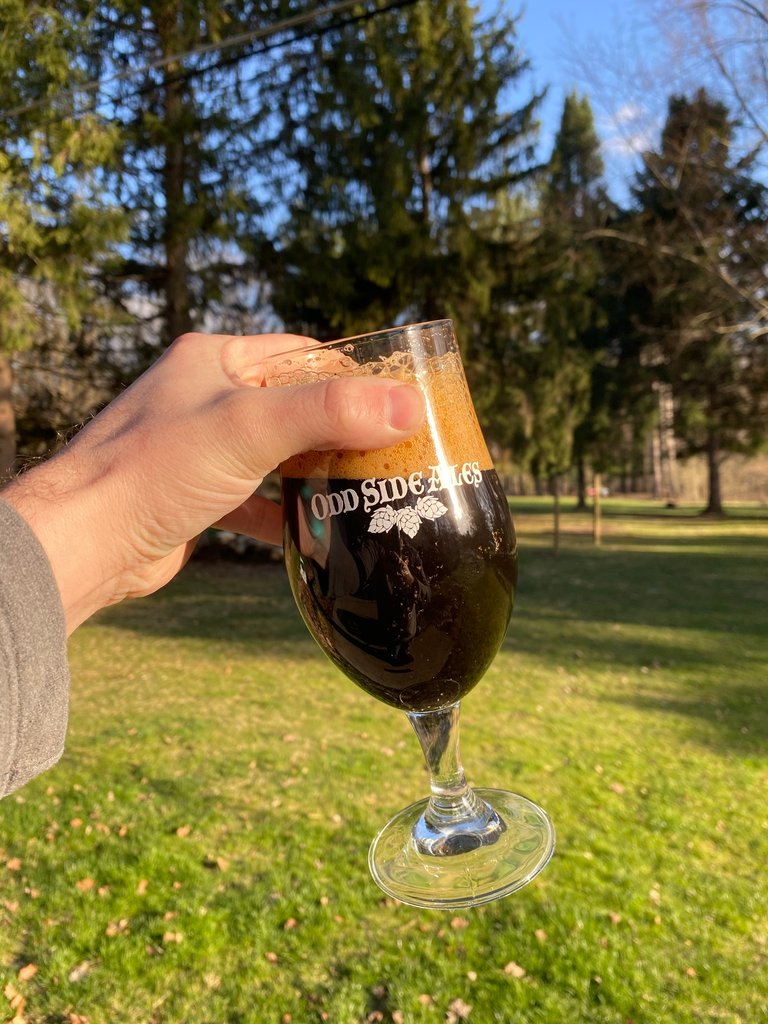 The taste is it's best part. I love the mixture of vanilla from the bourbon the chocolate and spicy rye combination. It reminds me of a candy but I can tell you exactly what candy that is. It finishes boozy and let's you know you are drinking a stout with a kick.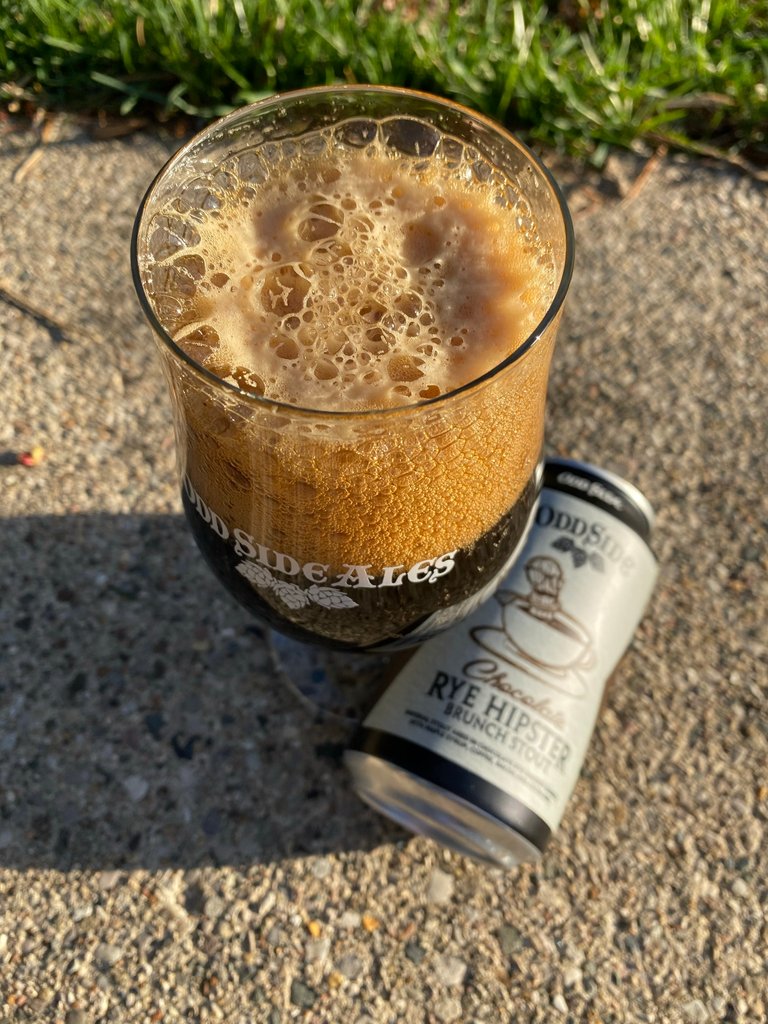 The mouthfeel is medium bodied with a lower amount of carbonation which makes it cost the mouth. It's sipping beer you would be in trouble if you chugged it.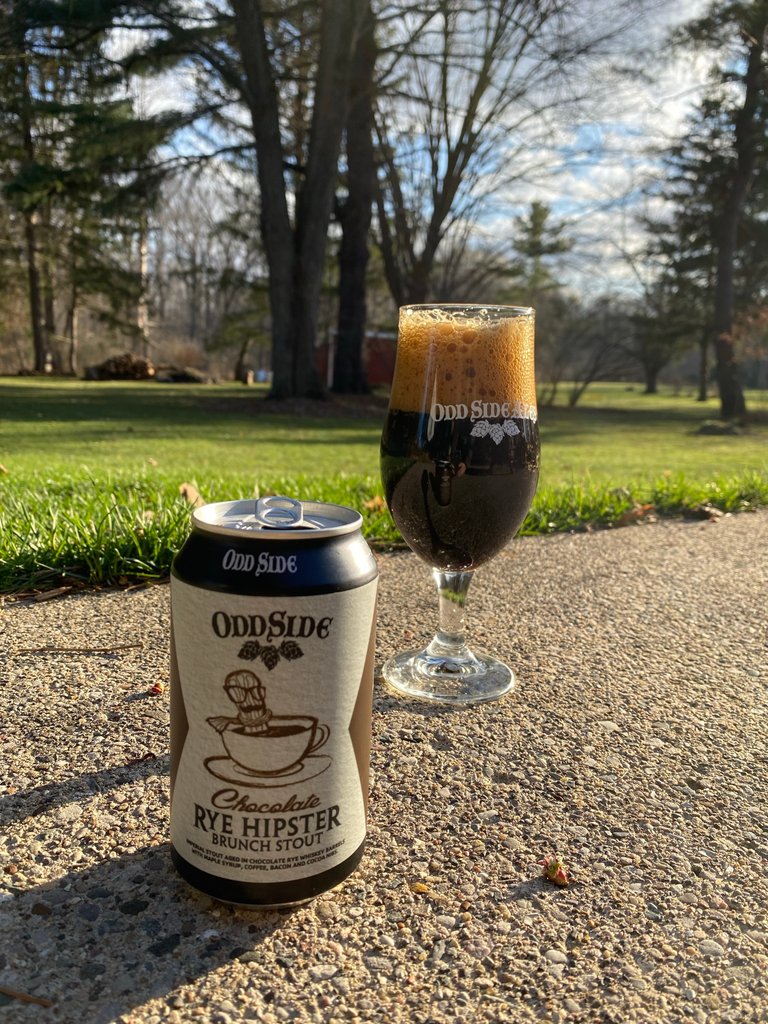 Overall, the beer is worth its weight in gold. It's flavor, aroma and texture are perfectly crafted.
---
---