#Beersaturday - Double IPL Beer Review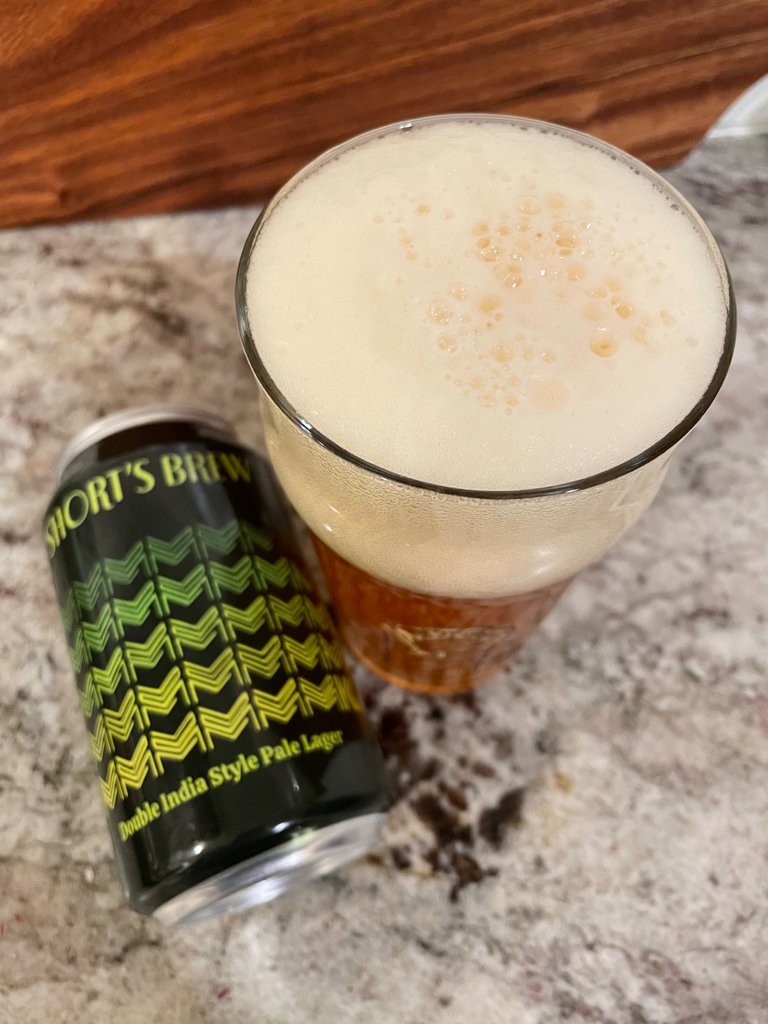 Shorts brewery out of Michigan brews amazing beers so anytime I see them I usually buy it. This double IPL is a style I don't normally gravitate to, but I was sure glad I did!
Appearance
This beer has a classic lager presentation. Loads of carbonation streaming though a nice draw colored beer. It has a thick white medium packed head that left tons of lacing in my fancy ass Shorts glass.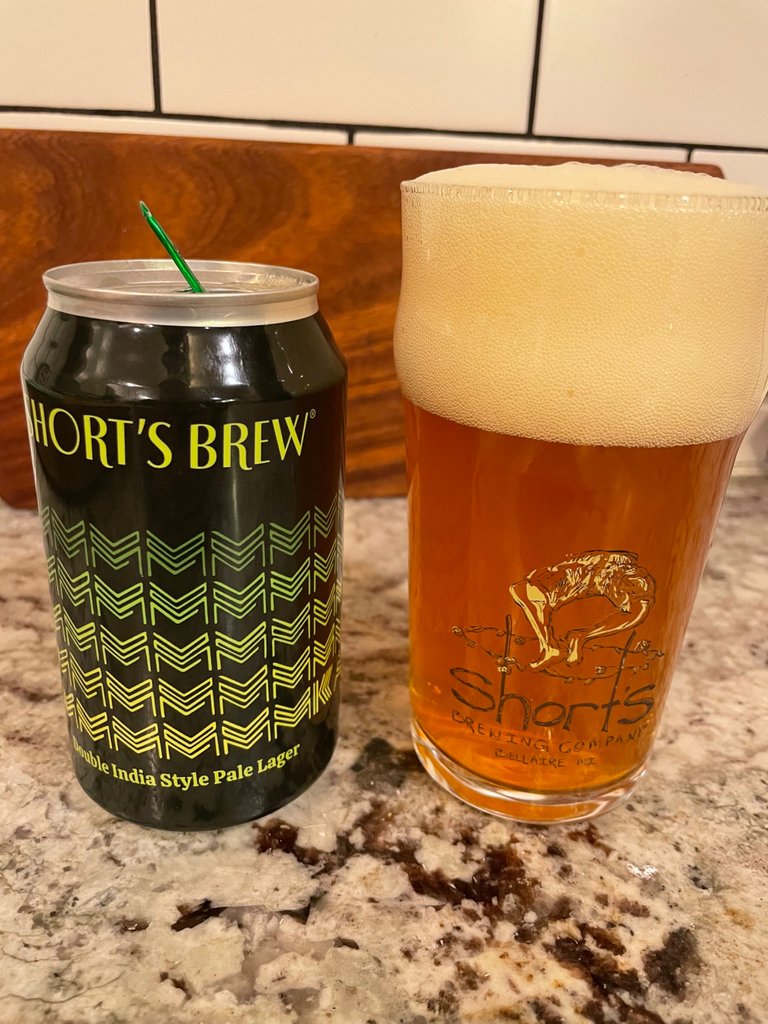 Aroma
The aroma is simple with some dank citrus and grain notes. When I think about it more closely the only thing that really stood out is how clean the smell is. Not like cleaner, but just the basics: grain, water, and hops.
Taste
Again the taste can be described as clean with forward hop bitterness and sweet malty alcohol. Being a double it packed that alcoholic punch I like. It taste great and gives you a nice buzz.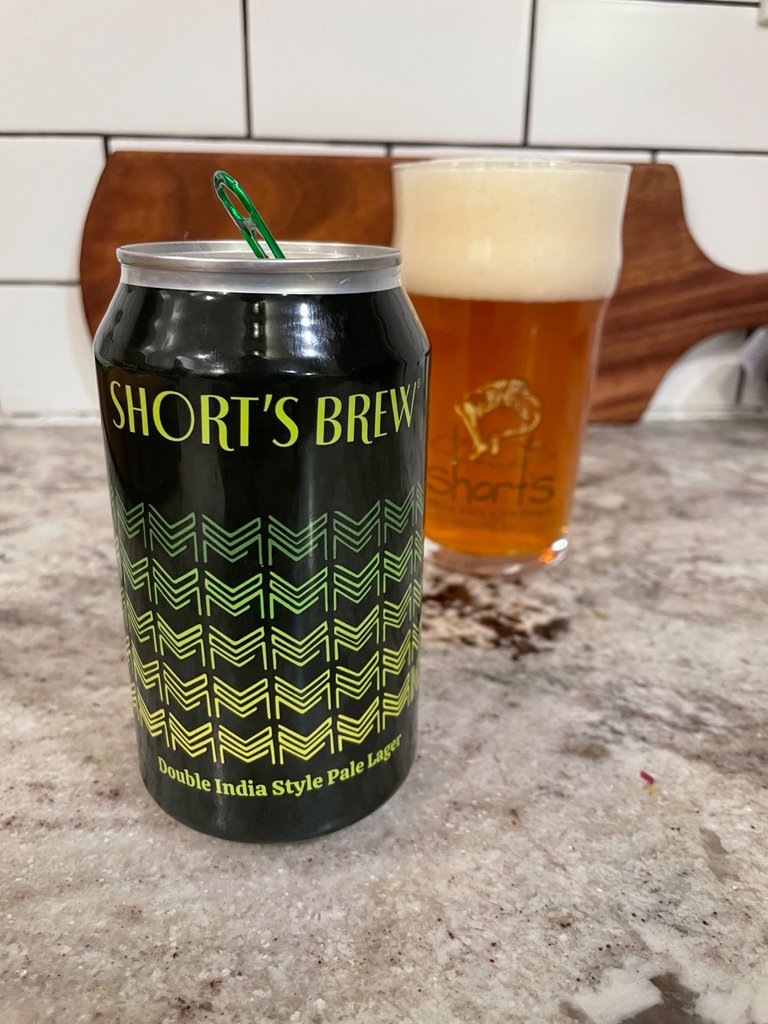 Mouthfeel
Thin and smooth with a decent carbonation that keeps everything light and bubbly.
Untapped Rating
I was surprised to how few of people have tried this beer on untapped. I think I got lucky finding a rarer beer. I gave it a 4/5!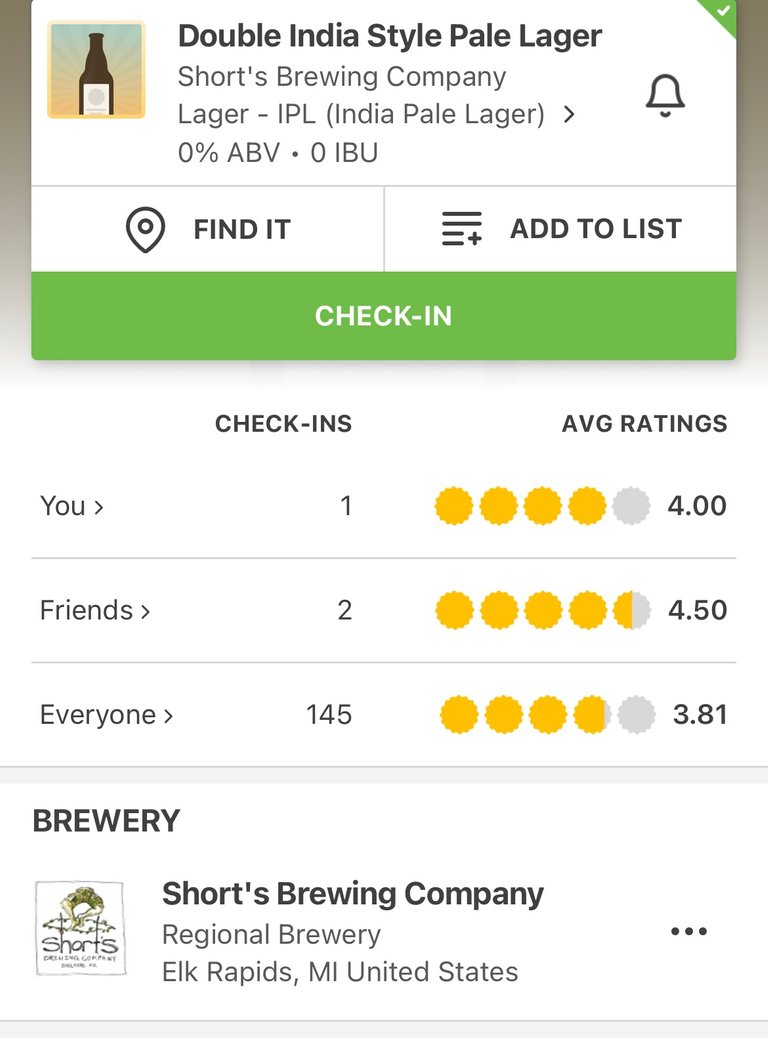 ---
---