The Role of Art in our Cultural Identity - Cross Culture Contest
Before moving to this month's topic of the crossculture contest, we are pleased to say that delegation prizes has been sent to the winners of last month contest some weeks ago. Here are the winners of last month's contest titled: Effects of Globalization.
MOST ENGAGED AUTHOR (1000 HP)
FAVORITE AUTHOR (1000 HP)
2 FAVORITE/ENGAGED AUTHOR (500 HP EACH)
---
---
𝖳𝗁𝖾 𝖱𝗈𝗅𝖾 𝖮𝖿 𝖠𝗋𝗍 𝖨𝗇 𝗈𝗎𝗋 𝖢𝗎𝗅𝗍𝗎𝗋𝖺𝗅 𝖨𝖽𝖾𝗇𝗍𝗂𝗍𝗒
---
Tell us about the various forms of art, such as music, literature, visual arts, and how their reflections shape cultural values, beliefs, and identity. Your perspective from your culture would add more color.
---
---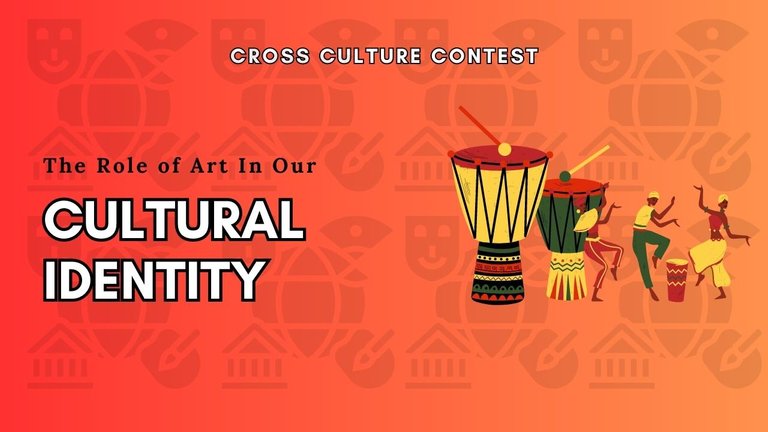 ---
---

PRIZES TO BE WON IN DELEGATION
MOST ENGAGED AUTHOR - 1000 HP
MOST FAVORITE AUTHOR - 1000 HP
2 MOST ENGAGED/FAVORITE AUTHORS - 500HP

RULES AND REQUIREMENTS
Publish your entry in either Cross Culture Community
Use the tag #cultural-identity as one of your first five tags
Tweet your entries on Twitter or Leothread with brief description of the post
Share your Leothread tweet as a comment to this post, so that we can support it with some leo votes.
Feel free to invite your friends to participate, it would be well appreciated
Note: Engaging with other authors through comments would be well appreciated and would boost your chances on winning a prize but it is necessary to follow all the requirements to the contest.
Deadline: 24th April 2023
---
---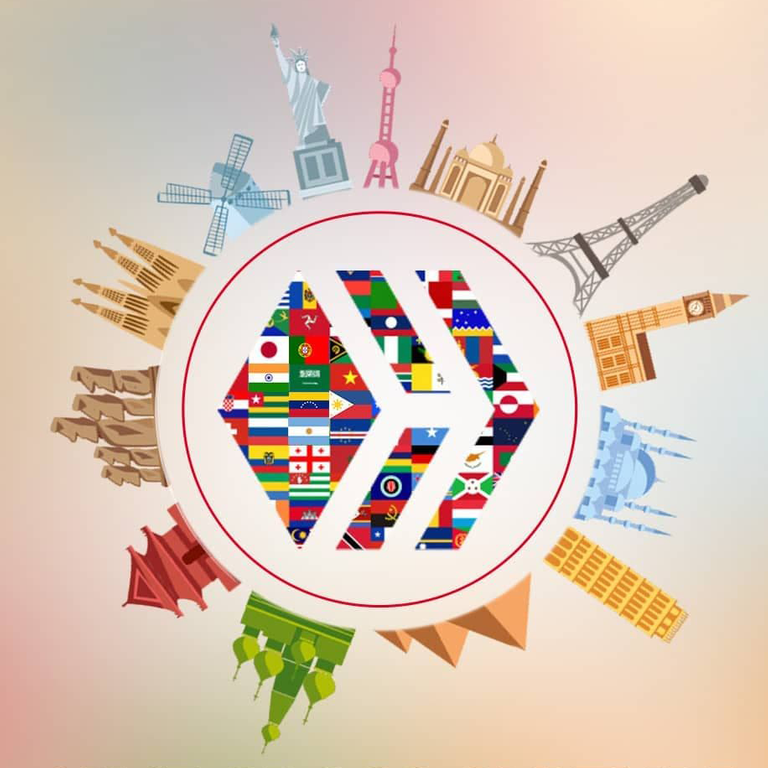 Cross Culture Question is a chance to get to know more about each other's culture and dive into the deep topic that culture is, whether it be the culture of a country, a minority, a sub-culture or any collection of people. Hive Cross Culture is a community for cultural analysis; for discussing any aspect of any culture, culture shock, comparison, or any aspect of a country or language. All bilingual posts are welcome too.
Focalized by @whatamidoing
---

Click the banner to get redirected to our Community page
---
---