CROSSCULTURE CURATION POST || 13/10/2021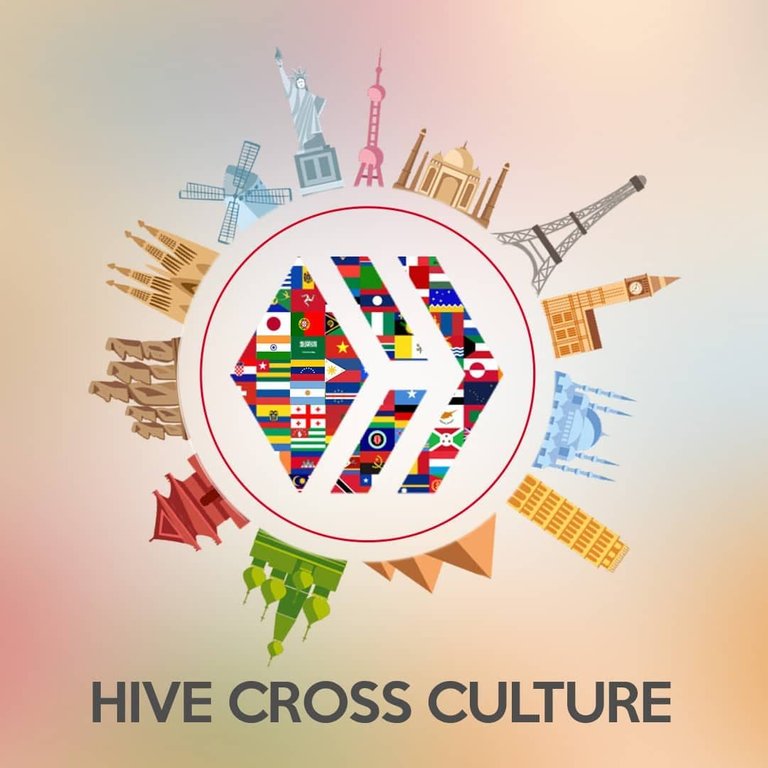 Hello beautiful people!
Welcome to the New Cross Culture's Daily Curation where we bring you some amazing posts from members across communities of different cultures, focusing on but not limited to bilingual posts.
The Cross Culture community, was created by @whatamidoing.
It is a community that supports authors who make posts that share the realities of different cultures first hand, as well as different perspectives and experiences. We look for ways in which cultures can become crosscrossed and enlightening while going beyond stereotypes associated with certain culture.
---
The authors whose articles have been chosen for this week are all writing content of high quality, which focus on the various topics:
All bilingual posts
Posts in regional communities or tags
Posts related to language or culture
Posts in our cross culture community
---
Cross Culture's daily bulletin aims to bring to light all authors whose articles would otherwise remain unnoticed and lost in the platform, therefore we tend to reward authors who create quality posts, giving them a fair chance to establish themselves on the platform.
Howbeit, that's only the half of it!!!
After careful selections, our curators which come from diverse cultures will single out the most outstanding articles among all those curated to create a weekly shout out to the authors from the Top posts of the week.
---
📌Therefore, here are this week's awesome authors and their posts:
---
---

The Beatniks followed their genetic mission to rebel against dominant social structures and push society to new stages of cultural-neurologic evolution. Perhaps the most famous member of that movement was Jack Kerouac, an influential writer who wrote the most magnificent travel book ever written- On the Road. What Jack Kerouac was to novel writing, Allen Ginsberg was to poetry. Both were highly influential in their respective spheres...regardless of how anyone feels about it, Howl has the right to exist and be published freely. This is particularly important nowadays because we are seeing a wave of censorship sweeping the globe. In fact, some of us are here on Hive precisely because of it.
---
---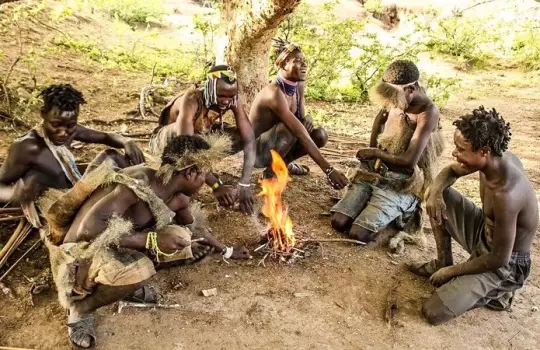 There are over a thousand tribes in the world. Each day we get a shocking revelation of a tribe we never knew existed. In my discovery today, I came across a tribe I believe to be unique, their behavior almost teaches us about our roots, the old age men, these are the Hadzade Tribe. They are the indigenous tribes that live around Lake Eyasi in Tanzania and they are one of the last remaining hunter-gatherers in the world. The record holds that about a thousand of them remain, maybe more, but human activities such as deforestation, and construction must have made them fall in the count. The people of hadzade speak hadzane, a unique click language that includes popping sounds and is almost impossible for westerners to imitate. They see themselves as the protectors of the land.
---
---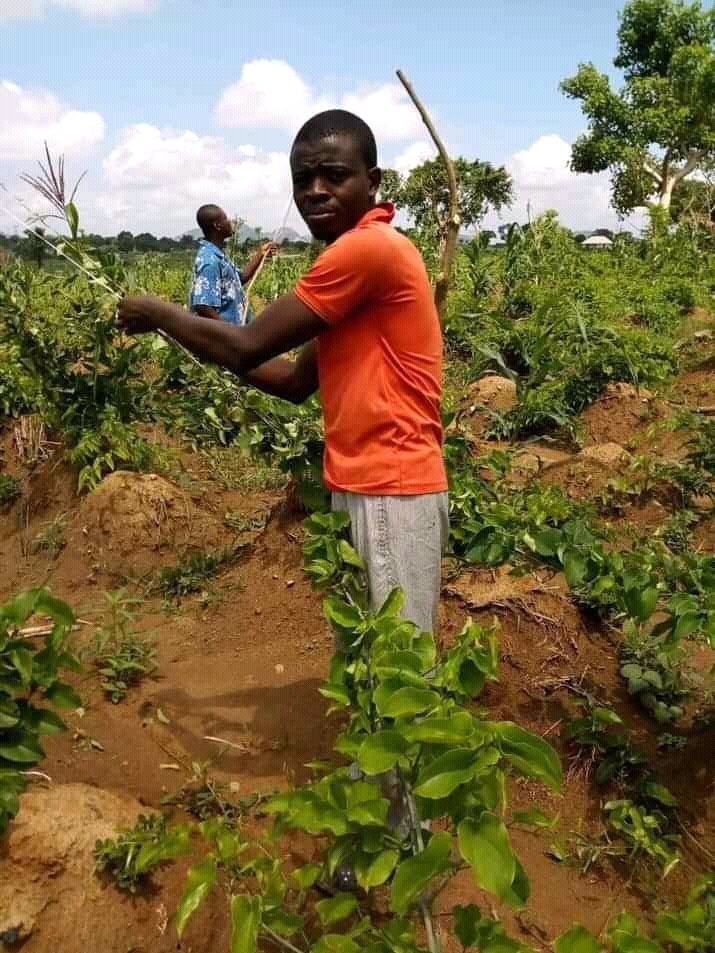 First, the man have to woo the lady himself, after she might have agreed to date him, then the Yeyeyi Fanu (lover's farm) begins. Yeyeyi fanu (lover's farm) is a culture in gbagyi language where the man is oblige to go to his fiancee's farm at least two times per year. Most times, the man will invite his friends and age mates to go to the farm with him. This Yeyeyi Fanu help the family of the girl monitor their supposed in law to be, whether he is hard working or lazy. It is very instrumental in deciding whether the family of the girl will be willing to give out their daughter's hand in marriage to him or not. Because they wouldn't like to give their daughter's hand in marriage to a man that will keep their daughter hungry. This Yeyeyi Fanu will continue throughout the period of their courtship.
---
---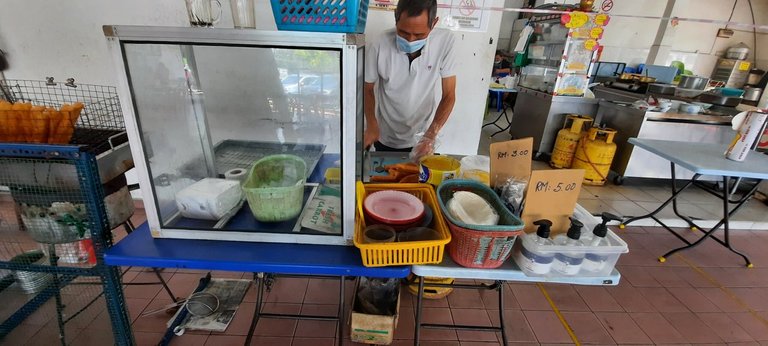 Char Kuey is Chinese Fried Cruller. There were many names for this food but in Sabah we called it Char Kuey. Its very delicious if you mix it with other food for example Bak Kut Teh, Porridge and Rojak Buah. Although the stall at Sabah, the name 马六甲加料油条 mean Melaka Extra Taste/Ingredient Chinese Fried Cruller. Maybe the seller or I more familiar called him 'Uncle' use Melaka's style recipe to cook this Char Kuey. For your information, Melaka is one of the state in West Malaysia. The stall had been covered in our local Chinese's newspaper in the prior years. The newspaper mentioned that the Char Kuey by this stall recommended as it was delicious, aromatic and crispy.
---
---
Hive cross culture is currently curating contents from MEXICO | INDONESIA | JAPAN | CHINA | BANGLADESH | VENEZUELA | UKRAINE | PHILIPPINES | POLAND | MALAYSIA | NIGERIA | TURKEY | SOUTHEAST ASIA | UK | GERMANY and as we find more we add them to the lists.
Life is built in an ecosystem that ensures the survival of all entities by an exchanging of energy. We have brought you highlights of this weeks excitement and we implore that you check out these creative sources and engage them positively.
You can do this by upvoting, reblogging and leaving healthy comments on every article you visit.
Happy reading and remember you can go one step further by following the @crossculture Curation Trail, this way your support to all the awesome authors out there can be felt on every great post our curating team visits.
---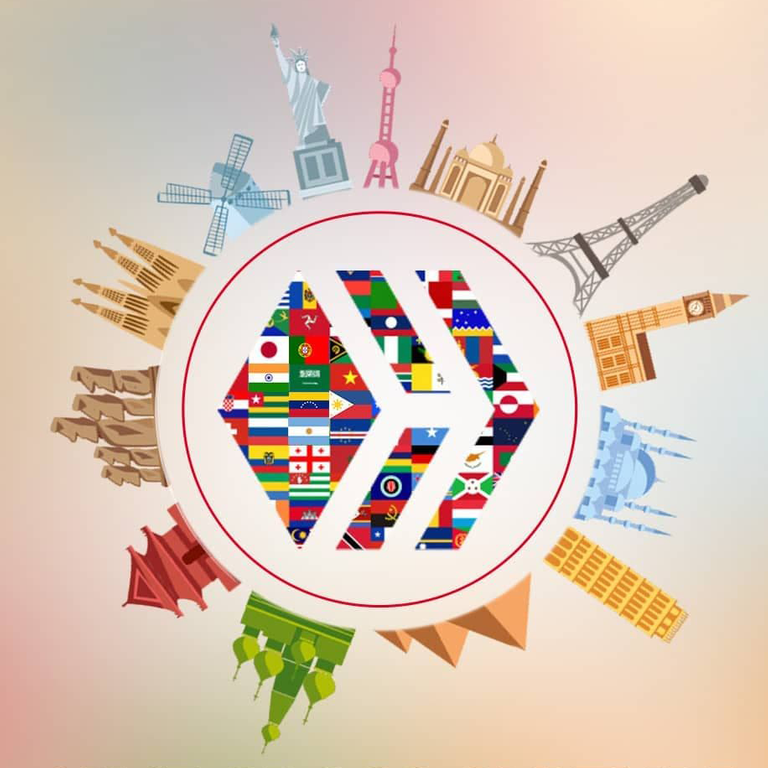 Cross Culture Question is a chance to get to know more about each other's culture and dive into the deep topic that culture is, whether it be the culture of a country, a minority, a sub-culture or any collection of people. Hive Cross Culture is a community for cultural analysis; for discussing any aspect of any culture, culture shock, comparison, or any aspect of a country or language. All bilingual posts are welcome too.
Focalized by @whatamidoing
---

Click the banner to get redirected to our Community page
---
---