Hand Crafted Generosity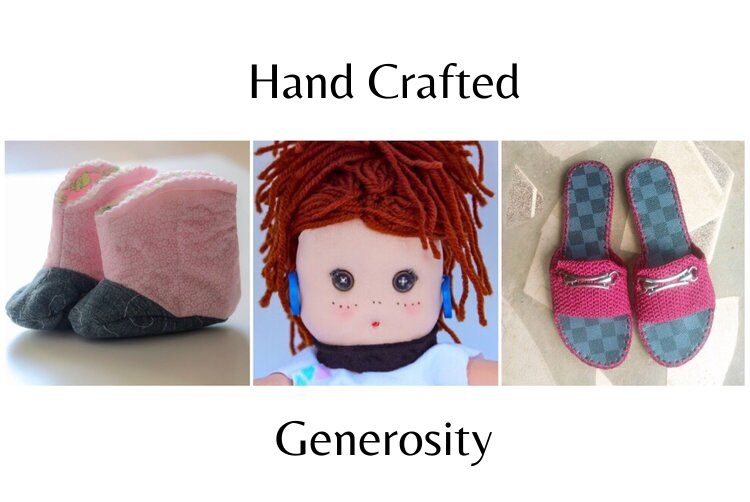 When you become a part of something there's no way to know everything to expect. You can have your hopes about what you want to get out of it and your vision of the value you can add to it but sometimes things end up totally different from what you originally thought.
That is how I feel about Hive and the generosity that has been shown to me over the past few years.
I had no idea what to expect in July of 2016 after creating my account. All I knew was that it was going to be a journey and I was in for the ride.
When I created the NeedleWorkMonday Community my hopes were to find other crafters like myself who loved working with various needles. I wanted to bring back the love of the craft and flaunt it's value through different creations. Little did I know that years later it would be home to many hand-crafters that share the same love and passion for it.
Along the way many have expressed their appreciation to me for providing a space for us. Little do they know I in turn appreciate them just as much because without them there would be no community. I would still feel lonely in sharing my needlework with no one to talk about the technical stuff with.
Here I am now overwhelmed with the activity, creativity and generosity that the members of our community contribute to each and every week. I want to highlight three occasions where I was gifted generously from individuals through the kindness and thoughtfulness of their hearts.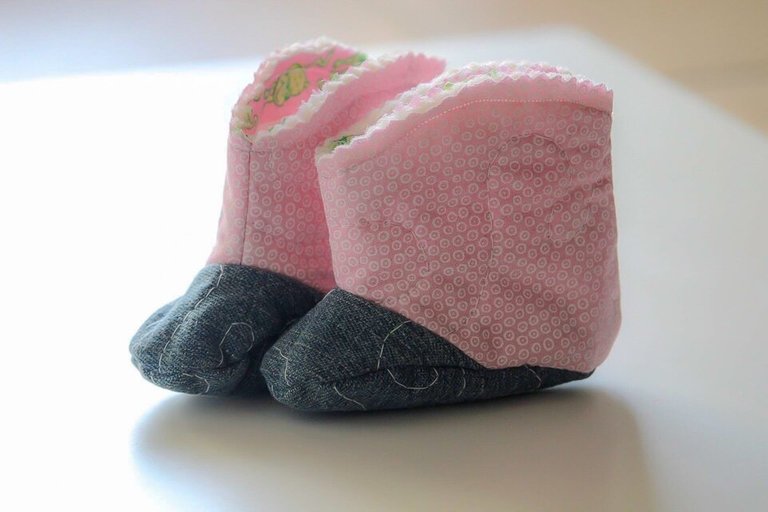 These beautiful newborn booties were hand sewn by @apanamamama who just recently returned and has joined us on Hive.
When she found out I was having my second baby girl she reached out to me on discord and told me she wanted to send me some things for her. I was so delighted and excited to receive something handmade from a friend I met through the community.
Along with these beautiful booties she also sent a personalized cloth she made as well as a beautiful necklace for me. It was pretty awesome receiving that package in the mail and even more awesome putting the gift on my baby girl…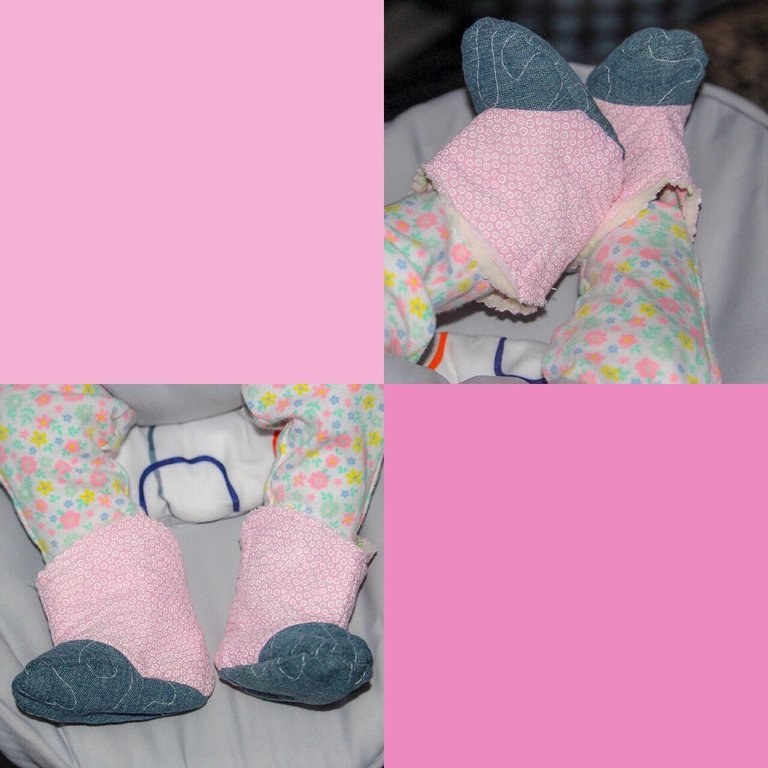 This act of generous giving made me realize that I have truly developed real lifelong friendships right here on Hive. I actually had a friend from around the globe that thought of me and my baby and wanted to gift me with something precious.
The fact that it was handmade with love made all the difference. There's nothing like a handmade gift on any given day. 😊
As of today we still talk and share life on and off of Hive. My hope is that one day my family and I will be able to visit her and her family in Panama!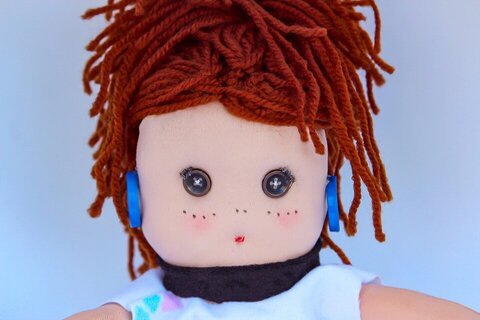 You all should be familiar with this face. She is my profile pic because it's ME!
I've had fun sharing her here on Hive because the love and work that was put into making her is worth me sharing.
This cutie pie (hee hee 😜) was made and given to me by @ayleenr. We were doing a Tease Me Challenge in the community where the members had to give us little hints and a tease of what they were making. We had to guess what we thought it was as they were to reveal it the following week.
When I viewed her tease post I had NO idea whatsoever that she would possibly be making a mini me doll. It was so fantastic and amazing when I saw the results.
She wanted to show her appreciation to me for welcoming her to the community and being supportive of her beautiful work. It was just a pleasure for me to do so as I enjoyed every single publication she submitted. Her showing me appreciation in this way blew my mind.
When I received her in the mail all the way from Venezuela it was truly unreal. Once again a friendship that blossomed from being active in the same community inspired such a gesture. I to this day still think about how it all transpired and am so grateful for her kindness.
I'll be doing an updated post soon to share how my mini me has been doing. 😁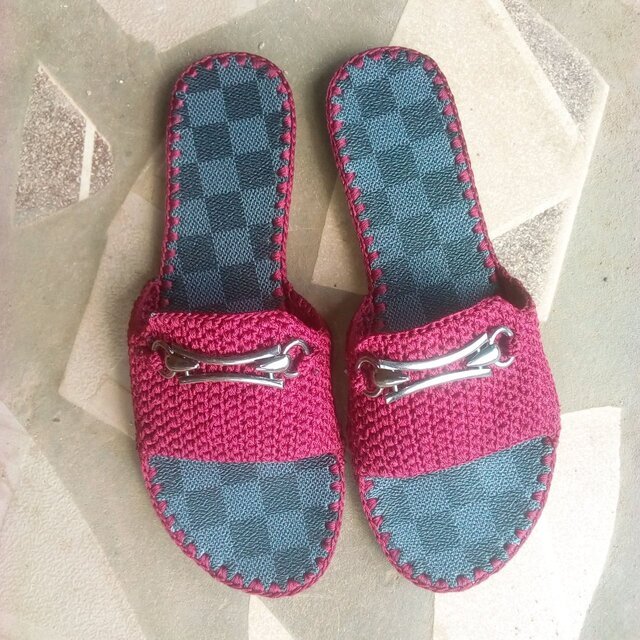 photo credit: @apunawu
This gift I just found out about today. Yes, literally just a few hours ago.
@Apunawu recently joined the needlework community and quickly became very active and supportive to others, leaving positive feedback and encouraging comments. It's been amazing seeing the number of men in our community increase and the handwork they create.
I've complimented him and his team on the work they do with various styles of slippers, sandals and now crocheted earrings.
I wake up this morning to a post titled NeedleWork: Slippers Easter Gift For @crosheille. 😳🥺
Again, another form of giving in such a thoughtful and surprising way as I had no idea this would even come about. I feel so loved and blessed that anyone would even think to gift me with such a beautiful masterpiece.
These slippers are gorgeous and are a tone of my favorite color pink!
I have not received this gift as of yet and not sure how that will work but it would be amazing receiving a package all the way from Nigeria. I told him I would pay shipping in order to receive them but we still have to work out some things since they are not my size. This is understandable as he and his team really wanted to surprise me and that they did. ☺️✅
I also appreciate @apunawu because in the midst of him learning this platform he has taken the time to visit my publications and support them with his comments as well.

This concludes my Weekend-Engagement participation post initiated by @galenkp.
I decided to get my post done early because as soon as we are finished with school on Fridays my weekends are busy and sometimes hectic. So yay me, I did it! 🤣


Each individual mentioned has been added as a beneficiary of this post.


Acts of generosity and kindness go a long way!
---
---