@Crosheille - The Mysteries Behind the Handle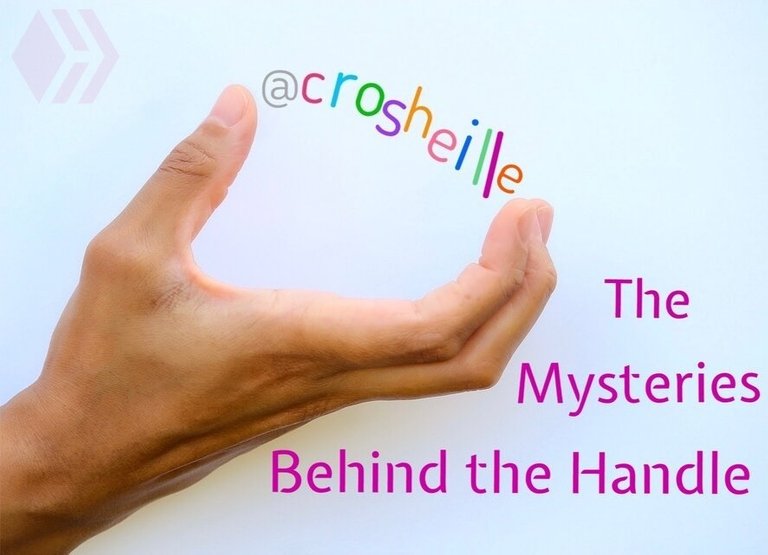 Okay maybe I spiced up the title a little for some added suspense.
However, the questions and curiosities I have received over my Hive handle made me aware that it may be a little mysterious or rather peculiar to some. I am also aware that some are afraid they will misspell it when mentioning me in posts…this includes my OCD colleagues 😄.
It wasn't that I was trying to have a strange and hard to announce handle but I wanted it to be significant to who I was. Knowing that you cannot make changes to the name after your account is created I had to be sure it was something that remained relevant and that I would not grow tired of hearing.
A quick thanks to @lauramica who recently asked me about my handle and reminded me it was time to write this post.


crosheille =
cro-she-lee - nope
cro-shy-lee - nope again
cro-she-ellie - not quite
cro-sheel - haha not that either
cro-she-luh - how about one more try
cro-shell-ee - close but no cigar


According to @lauramica it's pronounced Crooo-sheee-i-lleeee! 😂
Were you pronouncing it in any of these ways? You'll have to tell me in the comments. 😁


The proper pronunciation of my Hive handle is
cro-shell
Yep that's it, just two simple syllables. 😊
I'm sure you're wondering how in the heck did I come up with that name. Well I didn't. It was a creative name that was given to me in more ways than one.

Sheille (as you now know is pronounced Shell) is part of my real birth middle name. I won't share the full name because I've never been too fond of it so we'll just stick with the part that matters.
My parents wanted me to have the name Shell but decided to get creative with the spelling of it 🤷🏽‍♀️😅. Most of my friends and family call me Shell but I took it into my own hands and started spelling it the more simple way as above, leaving out the i and the extra e. Eventually the original spelling of my name got lost and was hardly seen again (other than on my birth certificate).
You all know by now that I love crocheting. It was one of the first things I looked for when joining Hive. I wanted to blog mainly about my crochet work as it is a pretty big deal to me.
Around the time I started Hive I was also trying to start a crochet business. I wanted my Hive handle to reflect those two things about me…part of name and what I loved to do most.
Do you see it yet?
Now, let me introduce my infomercial brother to you. He's a walking ad for anything he loves and believes is worth sharing about. He's one of the best salesman I have ever met. That man could sell you your own toilet paper he's so good. 🤣
He's always encouraging me and giving me ways to be a successful entrepreneurial SAHM. He knew I was trying to take off with my crocheting business so one day he gave me a name that stuck with me ever since. I use it for almost everything social.
He came up with this slogan:
It's not Crochet it's CroShell!
When I first heard it I laughed. I thought he was so corny, what kind of name is that? But it quickly grew on me and I loved it. 😃
Knowing I loved crochet and I also wanted to honor the original name given to me by my parents I decided to spell it as Crosheille. Thus my Hive handle was born. 🥳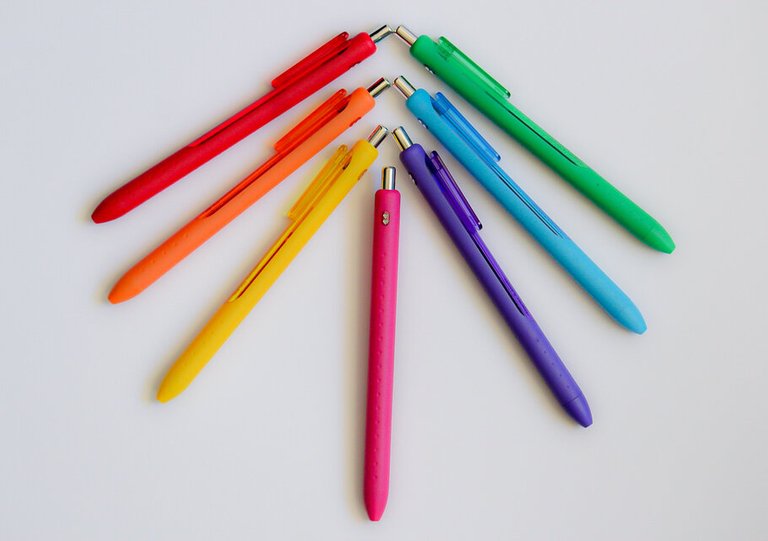 Sometimes I laugh at how men and women differentiate. When my husband saw my cover photo he said
Are you really about to create a whole post about your Hive name? All you have to say is it's pronounced like this and my brother gave it to me. Done in two seconds.


😒😑😓
Lol! This is why most of the time when he is telling me a story I only get the half of it. I need details, give me specifics, I want the whole gritty grind, don't leave out any key points. Take your time so I can journey with you and step into that moment. Wow me with your words of expression. I'm all ears!
I am all about the story. I love the process it takes to get to the climax and then settling down getting ready for the closing. I appreciate details as it helps me gain a better understanding of things.
This is why I go into such details and expression when I am writing.
And I like to talk 😜!
I hope I was able to destress your minds and give you some ease when saying my Hive handle. I admit when you don't know how to pronounce a word it can get a little irritating when trying to say it in your mind. When you read my name I want it to be a delightful experience instead of a confusing one. 😆
I remember a few years back there was an initiative started for people to talk about their Hive handle and why they chose it. It was pretty cool learning about their names and the behind the scenes making of it. You can learn a lot about someone by understanding the origins of their name.


If you have never done this and/or are new to Hive, I challenge you to give us a brief background on your Hive handle in the comments below. If it's hard to pronounce please give us the proper pronunciation of it.
I'll be giving away 5 HIVE each to two commenters I enjoy! 🤩
Thank you for tuning in to this week's episode of:
𝔗𝔥𝔢 𝔐𝔶𝔰𝔱𝔢𝔯𝔦𝔢𝔰 𝔅𝔢𝔥𝔦𝔫𝔡 𝔱𝔥𝔢 ℌ𝔞𝔫𝔡𝔩𝔢
Don't worry there won't be any more episodes of this. Just thought I'd end it in a suspenseful way. 🕵🏼


All photos are my own and were taken with our Cannon EOS Rebel T6.
Thanks again to @lauramica who has been placed as a beneficiary of this post. 💝
---
---